Best
Movies
Reviewed In 2015: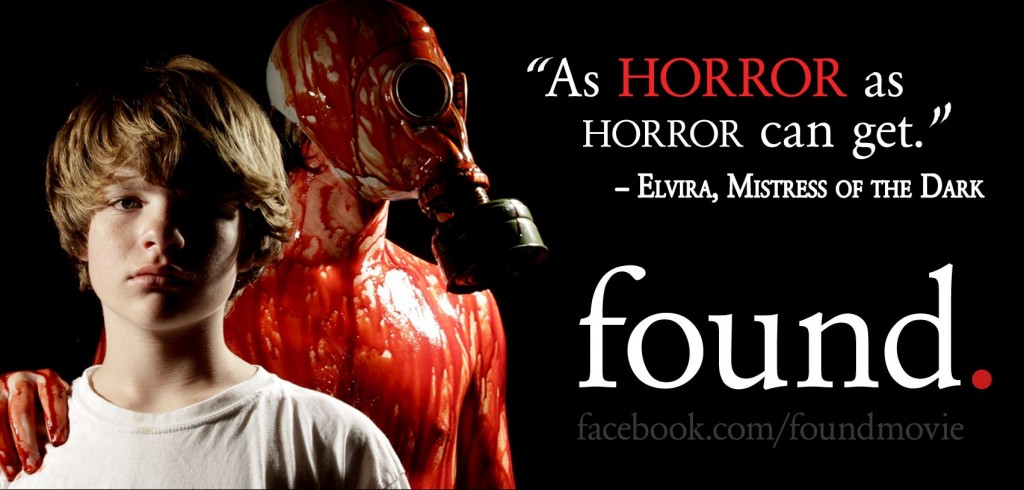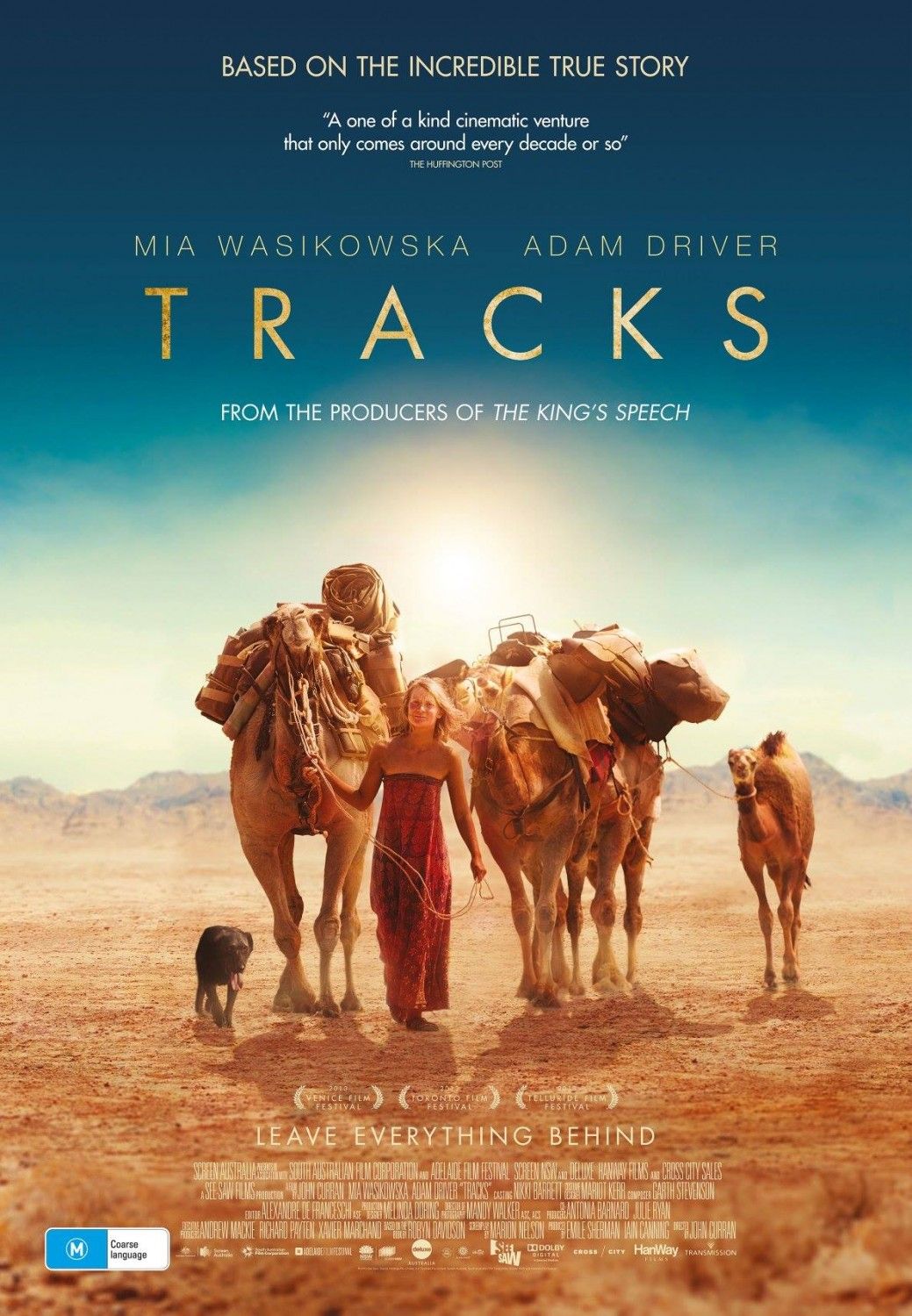 Click any of the above posters to see my most positive reviews this year...
Next (considered) movie (July 2015): Ant-Man
Click here for my 2015 movie guide
Click here for the index of reviews for recommended movies
Click here for the index of reviews for movies not recommended
(
Click here for more helpful links...
Collapse
)
Honeymoon (2014)
Invasion Of The Body Snatchers (the original black and white version) is one of my favourite sci-fi films of all time. Based on the novel "The Puppet Masters", it has inspired and influenced an enormous number of films and stories about alien possessions or insipid takeovers. John Carpenter's "The Thing", "They Live", "The Faculty", "Almost Human" and Edgar Wright's "The World's End" all make use of this concept.
And now we have this indie movie "Honeymoon". We're actually never told that this is a story about aliens. In fact, part of the strength of this movie and the concept in general is the possibility that perhaps that more paranoid character is the crazy one.
One really awkward criticism I have to make, even though I feel picky doing so, is.about the accents. Now I am not saying the accents are bad. Honestly I wouldn't know. But the issue is that these British actors are so recognisable to me that I can't help but imagine them using their regular voices, making their American accents in the film seem especially odd and frustrating. It doesn't help that they are practically the only characters in the film.
The actors in question are Rose Leslie, Jon Snow's wildling girlfriend from Game of Thrones, and Harry Treadaway, one of the twins in "Brothers Of The Head". (It turns out that it was actually his brother who played
the posh comic relief pothead from "Attack The Block".)
While I know neither of these actors from a particularly wide range of roles, they are both extremely charming, even with distracting American accents.
One opinion I've heard is that the movie "Honeymoon" has no twist. I've heard some claim that the ending is unsatisfying. I cannot possibly agree. For me the final scenes, while not providing blatant exposition, reveal quite explicitly how earlier scenes have misled us and why. Still the film also maintains decent and well-planned subtle ideas and themes.
It seems that "Honeymoon" is something of a Marmite movie. Some may find it simplistic, or confusing, or boring. I'm not sure what the complaints are really, because for me this was a wonderfully crafted addition to a genre of which I am particularly fond.
A+
Splinter (2008)
On the one hand the performances are very decent. On the other hand the characters are complete idiots. I guess that's the better way around, but I couldn't help but feel irritated by some of the odd decisions by this group.
There's nothing terribly groundbreaking here. The camera shakes and quick cuts to avoid showing the monster, but we also have some disjointed close-ups of the monster-slime as it seems to bubble and form spikes (or splinters). It's a neat effect, but it's really not a terribly interesting monster concept.
Oh, your arm is turning black and looking really dodgy? Better not tell anyone about that! Ah, the monster recognises human body temperature? Well I guess the best option us making a run for it while extremely cold! ('Cause those two things won't conflict, will they?)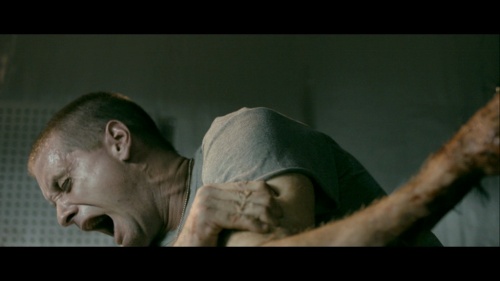 I like the performances and I quite like the effects and the film is engaging enough. This had potential to be a lot better. Sadly the final product is just rather cheesy and stupid.
C+
Mr Holmes (2015)
Look at Bill Conden's IMDB page and the first thing most people will recognise is probably the two "Breaking Dawn" Twilight films. But that's a pity since there's a real gem there in "Gods and Monsters", a film about the retired director James Whale, played by Ian McKellan.
Now these two work together again, this time with McKellan playing an elderly version of a fictional character: Sherlock Holmes.
While the film starts out rather dry, it's always interesting. As the film progresses it turns out that absolutely everything is connected. This is a film about loneliness, relationships with parents, regrets, and about being able to see beyond petty first impressions.
The other major characters are Sherlock's new housekeeper and her inquisitive son. The son is played expertly by Milo Parker. (The housekeeper has a long successful career including Truman's wife in "The Truman Show")
There are genuine mysteries which are pretty clever, but what marks them out from other recent Sherlock Holmes adaptations is the depth of humanity behind them. This is far from the cold calculating Holmes we might be used to in BBC's Sherlock.
This is a fantastic drama with engaging performances, intelligently written, with a smart storyline. In less capable hands this could have all felt very inconsequential. Essentially this is, after all, about a retired Sherlock Holmes in wavering health doing a bit of beekeeping and trying to show off to a substitute for a grandchild. But instead, thanks to the wonderful well-directed performances it strikes at the heart. There are no fist fights, gunfights, street chases or explosions, but we don't need anything like that because the character work is so dramatic all by itself.
A+
Kung Fury (2015)
Sure it's only a short film, but with its frantic pacing and non-stop ridiculousness I think something longer would have become tiresome. At 30 minutes this is just the right length.
Last year I checked out a Scandinavian spy movie spoof called Norwegian Ninja. It was fun in similar ways, but it was full movie length and wasn't so frenetic.
The soundtrack is mostly by Mitch Murder, one of these New Retro style artists that have been gaining popularity since the release of the movie "Drive".
This style of music and the movie "Kung Fury" have a lot in common. The music takes a synthy sound which draws on nostalgia for the 80s and 90s, but uses it to produce something very obviously from the 2010s. The movie does the same thing with its visuals. We get a whole mixture of ideas. Kung Fury gets his power from being struck by lightning (Short Circuit), he goes back in time (Back To The Future/The Terminator), comes across dinosaurs (Jurassic Park) and when later fighting Nazis the action happens on a 2D plane of movement until one Nazi gets his spine ripped out (Mortal Kombat - the videogame). So many ideas that characterise movies and games in the 80s and 90s all shoved together to make something beyond what we've ever really seen before.
I'm reminded of Joseph Kahn's movie "Detention". (Clapton Davis!) It's a style which can feel too frantic for some people (and certainly Kung Fury doesn't worry about the same kind of character moments which Detention works in, so if you didn't like Detention you'll probably loathe Kung Fury). "Scott Pilgrim Vs The World" also had set-pieces which used this same kind of brightly coloured frenetic style.
Perhaps next someone can find a way to take all this crazy frenetic mash-up stuff and use it to make something unique and original which works as a new groundbreaking series in its own right. I suppose the nearest to that right now might well be
Freddie W's "Video Game High School" online series
.
"Kung Fury" is currently available for free on Youtube.
Even if you don't like it, it's short at just half an hour. Don't miss out. Find out what the hype is all about!
A+
The Anomaly (2014)
I have a lot of respect for Noel Clarke. Sure, like most people I was introduced to him in the role of Mickey in Doctor Who, which wasn't a terribly high note for him. Still I have come to realise that he is a very capable performer (and I was sad to see so little of him in the movie "Heartless".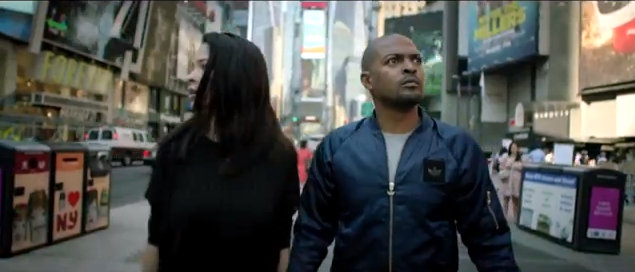 The Anomaly pushes Noel Clarke to his limits as a central character, but "The Anomaly" is a good little sci-fi story and it's fun to watch Noel Clarke explore it.
Through the story, Clarke continually awakens to find himself in a different scenario and each time he wakes up he discovers new clues to what is happening to him. Like with Memento, the film is showing us the same perspective as the hero.
So what's the catch? Well a few parts of the script are a little hackneyed. There's a posh villain (which they managed to get Brian Cox to play) who rather awkwardly repeats "my dear boy" in his interactions with others. But the real problem is the action scenes. They look incredibly amateurish and, even worse, the filmmakers keep using slow motion effects so we can see the amateurishness even more clearly. Much of the fighting is irrelevant to the plot and it becomes tiresome waiting for these embarrassing set-pieces to end.
This was nearly a really great film, but the filmmakers have allowed the low production values (when it comes to fight sequences) to get the better of them.
C+
Last Action Hero (1993)
In the aftermath of Schwarzenegger's gargantuan success as an action star, there seems to be a greater tendency to dismiss his success. There are plenty of low points to choose from. There's "Batman and Robin", "Jingle All The Way" and of course, now that such a huge number of movies have become available to rent cheaply on DVD, we've all checked out "Hercules In New York" by now.
Still I think it's not stated often enough what a great performer Schwarzenegger became and also what a great sense of comic timing he has.
Here in "Last Action Hero" there are several problems. One is that the movie-within-a-movie is often made so over-the-top and stupid that it just makes the movie we are watching painful to sit through. The 'fart bomb' sequence being a case-in-point.
Another problem is that the central kid is pretty irritating. And sadly another issue I have with this film is the misuse of Ian McKellan. Also this is a comedy where not all the jokes hit the mark.
But one thing that is definitely not a problem is Schwarzenegger. Heck, he kept me on board even through some of the more groan-worthy lines. I also really enjoyed Schwarzenegger's willingness to poke fun at himself.
For anything this movie does wrong, I still it is worth checking out just for the "Hamlet" action movie sequence. There've been plenty of over the top action movie parodies (often featuring Jesus or Gandhi), but none have cracked me up quite as much as this.
Another great scene is Charles Dance's villain character experimenting with murder in the real world. "I have killed a man and wish to confess!"
Overall "Last Action Hero" is too goofy for its own good. It also feels like the filmmakers shot themselves in the foot when they inserted a stereotypical angry police chief dropping an f bomb into what would otherwise be a great movie for a wider (i.e. younger) audience.
As an intelligent film for adults this is seriously lacking and as an action film in its own right, the action scenes aren't all that special.
C+
(
video link
)
fabfunk
), not because I agreed with his views on movies but, with higher praise, because I found his writing about films interesting. If you google for references to Gabe Toro on livejournal the vast majority of links are to my own posts.
So it with deep dismay that I reveal the reason why Gabe has disappeared from the internet. Gabe Toro has, relatively recently,
pled guilty to pimping out a 14 year old girl on Craig's List and distributing pornographic images of her
. This is shocking news to hear about a figure who I'd previously have considered an (online) friend. It's deeply troubling and I feel deeply sorry for the victims.
I discovered this information today while cross-posting an old review onto Letterboxd. The first link where I saw it discussed was a
discussion board on Rotten Tomatoes
. (Gabe does not seem to have a Rotten Tomatoes critic archive anymore, which was what I'd actually been searching for.) I was really upset to find people in the Rotten Tomatoes forum saying it came as no surprise to them. How could anyone not be surprised by this news? I think most of us prefer to imagine the best of people.
A more realistic picture of the situation came from
an article on a movie website coming to terms with the news
. It turns out that they had invited Gabe to speak on their podcast a number of times. It's reassuring to hear that someone who met Gabe Toro face-to-face (or at least via Skype) still thought he came across as an interesting character rather than this creepy monster that the media is now revealing. Still, the truth will out and now we know Gabe was not the same person we thought he was.
While I don't think Gabe ever actually lied to me, I still cannot help but feel betrayed.
Den of Geek have actually removed all of his contributions from their website entirely. Click here for their statement.
I had become a pretty big fan of Gabe Toro as a movie critic (known on livejournal as
Ultimate Avengers 2: Rise Of The Panther (2006)
After Iron Man, but a long time before The Avengers, I saw a cheesy cartoon movie about the Avengers characters. The movie started off strong, clearly demonstrating the appeal of Captain America as an over the top patriotic hero who fights Nazis with a shield. Nazis which, it turns out, are actually working for evil aliens from outer space. This opening sequence was a lot of fun.
The film then went a bit downhill when it moved into the kind of self-righteous goofiness which regularly turns me off these sorts of comics.
In these movies Iron Man is still keeping his identity secret (in public at least), Thor doesn't seem quite as much like He-Man as he does in the movies, Ant-Man is already in the team and acts like a complete dickhead and, while he really struggles to get the Avengers to work as a team here, Captain America shows rather better leadership qualities in the cartoon version of Avengers.
With Black Panther coming soon, I wanted to check what the cheesy comicbook version was like. And wow, they are going to need to make the movie VERY different.
Black Panther is king of a less economically developed country with isolationist policies. This unelected leader lives in a gigantic palace. Oh and, like every single supehero it seems, he has daddy issues.
My suspension of disbelief is pushed to the limit when The Avengers lose a fight to the people of the Black Panther's kingdom of Wakanda - armed with spears... Later on, these same primitive tribal people have to stop an alien invasion and they make use of giant laser turrets to do so.
I'm imagining comicbook fans at this point replying, "Yes? And? Your point is?"
But that's really my point. When enjoying the Marvel Studios film series it's easy to forget how much greater levels of goofiness are taken for granted in the original comics. So I don't regret seeing this stupid film, since I will enjoy the stupid upcoming live action films all the more as a result.
D-
Ratatouille (2007)
When Brave came out off the back of the wonderous Wall-E and Up, it was viewed as a downturn in quality for the creative animation giant Pixar. And, by comparison to last couple of mega-hits I guess that accusation was pretty accurate. However, some seem to forget that Pixar haven't always been as spectacular in their storytelling as they are with their computer-generated artwork.
The obvious example is "A Bug's Life" where, if given the choice, I'd probably rather watch "Antz". I'd also point to the original "Toy Story". It's often forgotten what a revelation "Toy Story 2" was with it's amazing advance in quality from the first film. The first film was a good children's movie, but it wasn't til the sequel that the idea that Pixar movies are for everyone really began. Much to my shame, I remember laughing at someone who said they'd been to see "Toy Story 2" in the cinema.
I'm afraid, having now seen "Ratatouille", having missed it the first time around, I think it's one of Pixar's lesser efforts. The central premise of a rat that can cook is a neat little gag on its own, but it feels stretched too far over the film's length.
The villain's supposed crime is that he wants to sell foods under the old chef's brand name. Frankly I cannot really see where the harm is. Also he, quite rightly, questions the human protagonist's cooking ability and he doesn't want him claiming the restaurant just by virtue of familial relations when the 'villain' has been doing the real work keeping the restaurant going.
Okay, admittedly a villain doesn't have to be 'all bad', but it's hard to really get behind the bland one-note 'heroes' who never seem to grow as characters. And the lack of a major villain makes the heroes all the more tiresome.
And what's more, the humour is really not very consistent. There are funny bits, sure, but there are long dry spells.
Finally we have the super-mean restaurant critic apparently realising that critics are unimportant. How uninspired...
Look, I'm not saying this is a terrible film. Much of it is decent entertainment. But with the high quality we've now reached with the storylines and characters in animated films, this doesn't really compare. I can't say I'd recommend it.
C+
The Boxtrolls (2014)
Laika are going from strength to strength and I would say they are now right up with Pixar as an animation company whose name pretty much guarantees quality.
From the Neil Gaiman adaptation "Coraline", to "Paranorman" which celebrated ghosts, witches and zombies, with its own twists on all three, and finally to this parable on the dangers of fear mongering and scapegoating.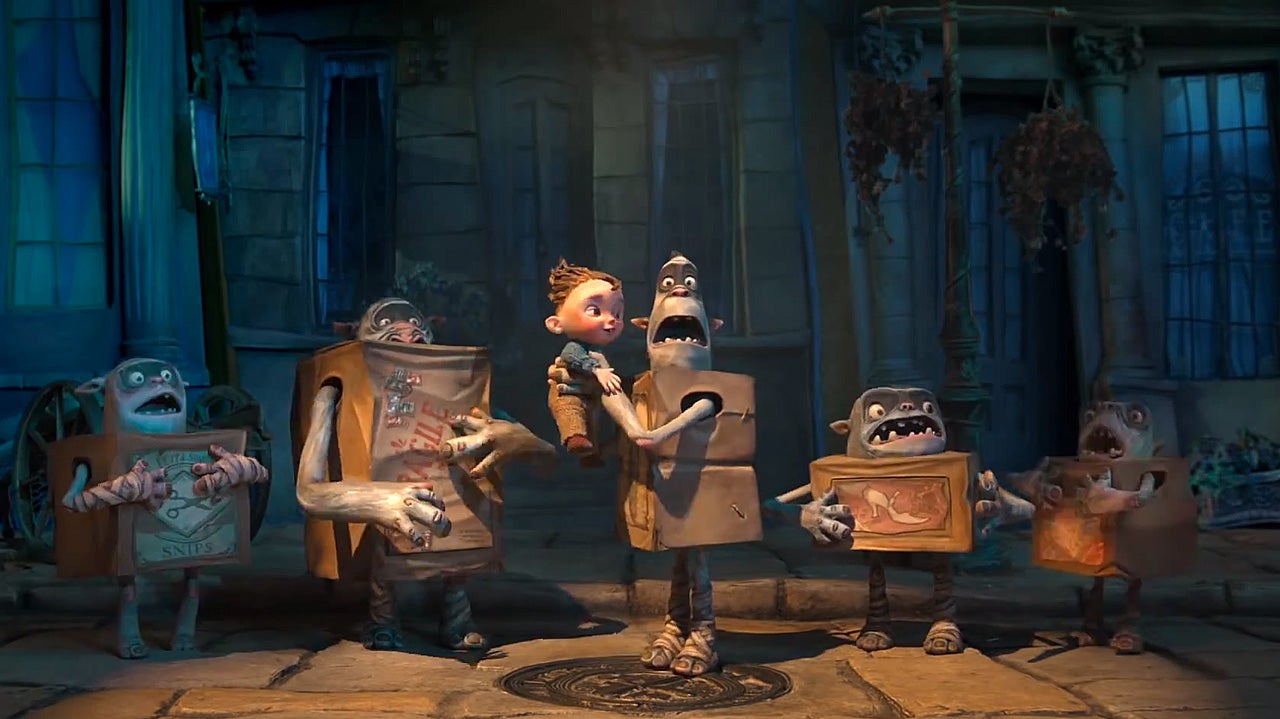 Every minute of "The Boxtrolls" is an absolute delight. The movie is visually spectacular and absolutely hilarious.
Richard Ayoade's voice is distinctive and not easily missed, but he is put to good use as a villainous henchman, continually expressing relief that he is 'one of the good guys'. (Watch out for his character's
re-appearance after the credits
!)
To my mind, this is the best Laika movie yet!
A+
Ernest And Celestine (2012)
From the creators of the insanely funny and bizarre "A Town Called Panic" comes this insanely cute and heart-swelling (and also very funny) animation about a bear and a mouse who become friends.
I cannot begin to detail all the wonderful elements in this film, but one of my favourite parts was definitely the mouse police.
I wonder what the dubbed version is like, since I think this film could be great for children. However, I was very satisfied with my subtitled version.
A+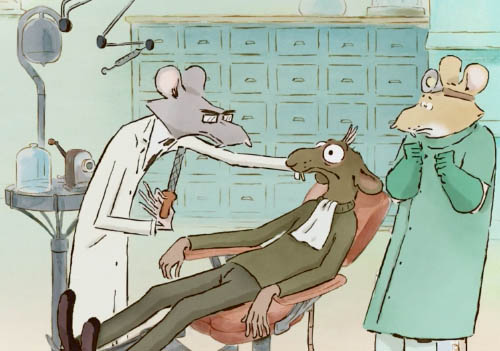 Maps To The Stars (2014)
David Cronenberg has a very mixed career by this stage. He started out by making a name for himself with low budget body-horror. He then moved into bigger budget territory with mixed results due to his penchant for weirdness. He seemed to suddenly become much more mainstream with two rather more down-to-earth films (by Cronenberg standards) starring Viggo Mortensen.
So having thought Cronenberg's career had been given a second wind, I was sad to find myself let down by "A Dangerous Method" and "Cosmopolis".
While intrigued by the names Mia Wasikowska and Julianne Moore on the poster for "Maps To The Stars", Cronenberg' previous couple of films hadn't been lacking in star casting.
So after all that backstory for Cronenberg's career, let me tell you now that "Maps To The Stars" was a very welcome surprise. The two lead actresses are excellent and, even knowing very little about Hollywood, I found the satire of the script highly entertaining.
This isn't Cronenberg back at his A game. The end doesn't quite tie up as cleanly as I would like and a few points in the film left me more confused than necessary. This is clearly black humour, so I don't mind that I'm often more freaked out than laughing. But I was never bored.
Julianne Moore plays an actress in a tight spot in her career trying to resurface by remaking a film that starred her mother; except her mother was younger than her at the time. In comes Mia Wasikowska as her new assistant after a recommendation from Carrie Fisher.
The characters are very often entertainingly obnoxious and there's not really anyone we can completely side with, but everyone is interesting enough that it works out fine.
A+
I've since managed to check out a few of the Cronenberg films I previously missed....
Fast Company (1979)
I could barely believe this was a Cronenberg film. It's competent, but feels very much of its time. The characters are pretty bland and they don't have the greatest performances either. It's a simple story of a drag racing rivalry.
I'm somewhat reminded of how I felt about John Carpenter's Elvis tv movie or Nicholas Winding Refn's "Miss Marple: Nemesis". These were made just fine, but lacked the director's distinctive character. The difference is that the Elvis movie had Kurt Russell and Marple:Nemesis had several really good British actors including Richard E. Grant. Fast Company can only point to John Saxon and not at his finest hour by any means.
While certainly not offensively bad, Fast Company lacks all the panache you'd expect from a Cronenberg film and has no real standout performances at all.
D+
M Butterfly (1993)
Jeremy Irons becomes enraptured with a Chinese woman. Cue the most awkward explicit orientalism. The relationship is especially unconvincing seeing as they seem to talk about little other than how odd a relationship between them would be. Add in the slow pacing and I just couldn't bring myself to stomach any more of this.
I can imagine other people enjoying this more, but I just found it flat and dull rather than intelligent and interesting. (Perhaps
check out this clip
to see whether you are intrigued?)
(No rating, couldn't finish)
Automata (2014)
Asimov seems to be a tough old fruit to adapt. On the one hand there's the Will Smith action movie "I, Robot" where the whole premise seems to be that an AI has successfully ditched the three protocols. Asimov's stories generally do not do this, always demonstrating logical reasons why following the three protocols can lead to the unusual behaviour without any inconsistency.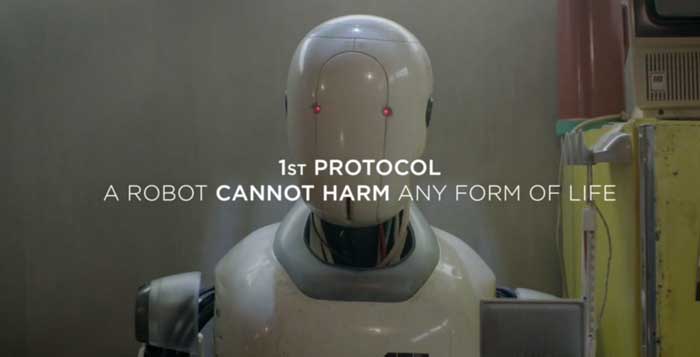 On the other hand there's Bicentenial Man with Robin Williams where one of Asimov's larger short stories about robots is adapted pretty closely without much deviation and it leads to a fairly plain.experience, lacking in thrills.
So while Automata wasn't explicitly an Asimov adaptation, it was cool to see the same kind of robot protocols referenced and that our central protagonist in this thriller, played by Antonio Banderas, is actually an insurance man for the robotics company.
Early on we can see the potential of this film when Antonio Banderas investigates an insurance claim of a robot harming the family dog. He demonstrates that the claim is bogus by dropping a knife directly onto his hand. Here we see one of many awesome bits of effects work in this film, as the robot's lightning-fast reflexes catch the knife to keep him from harm.
Early in the film our insurance investigator is trying to uncover how robots appear to be destroying themselves when that's also against their protocols. I was hoping for a simple clever Asimovian explanation. Instead (and I'm giving a small but significant spoiler here) the answer is the typical Hollywood robot movie explanation: They've learnt to break their programming. *sigh*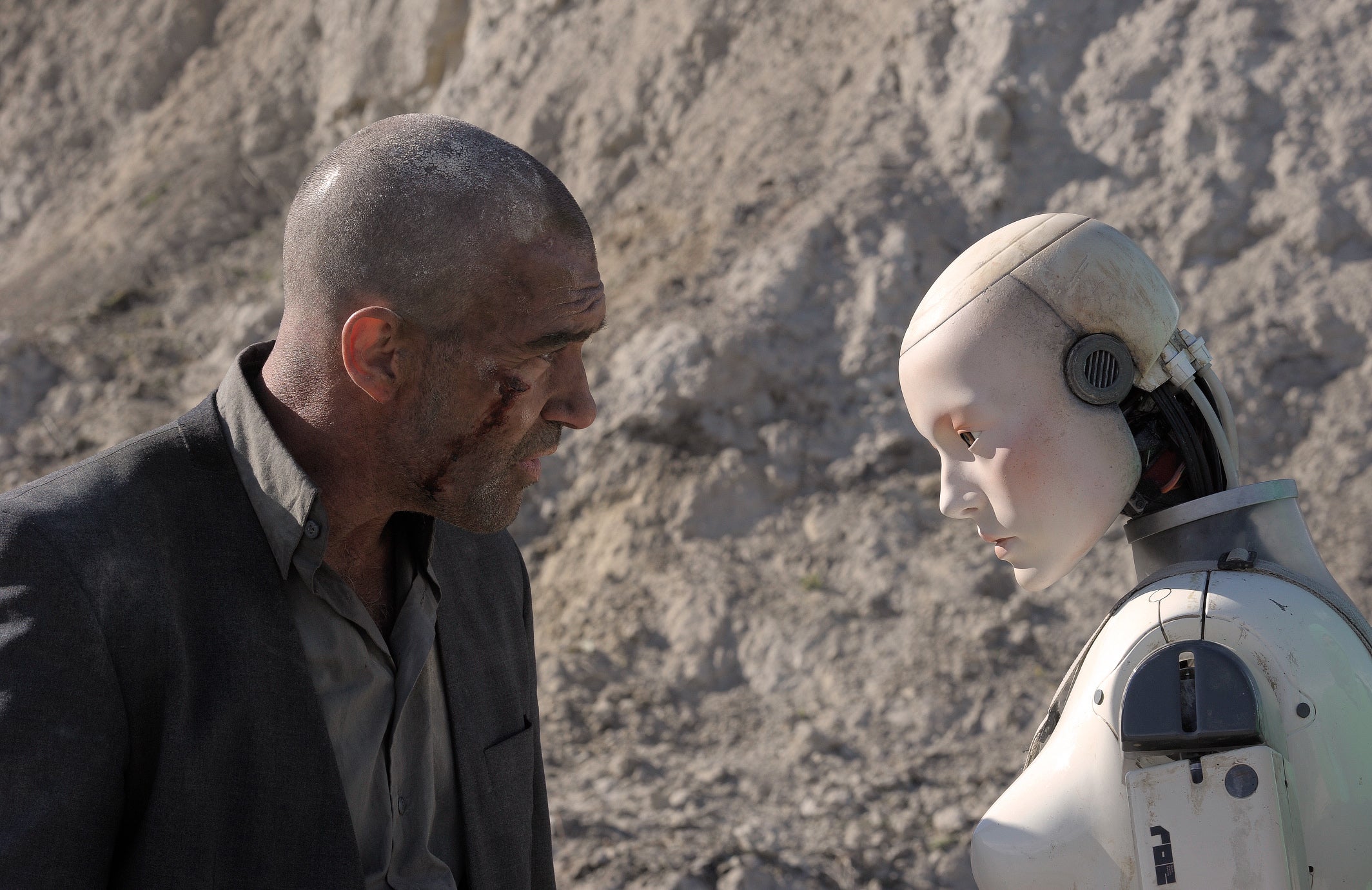 Once the film becomes a typical story about the need for equality amongst equals and rebellion against oppression, with good.characters struggling against domineering evil caricatures, it all becomes very boring. And it's a pity, because there are so many wonderful ideas here. If they'd simply adapted one or two of Asimov's short stories, this would be a much more compelling script.
Wonderful actors, fantastic special effects and some clever ideas. But overall the story is cliched and the characters are bland. A real missed opportunity.
D-
Ida (2013)
There are so many holocaust films by this point that a new one really needs to do something different. To that extent, Ida is a success.
The central character is Ida, a Jewish girl raised in a nunnery deciding whether to take her vows.
The nuns insist that she meet with her aunt. She is not keen, but it turns out that her aunt became very important when Poland came under Soviet control. As such her political clout is very helpful when they seek out the bodily remains of their family.
I would have like to know more about the aunt's political past and I would have liked a bit more insight into our main character. Basically I would have liked a more interesting character-driven film.
One reviewer on Amazon complained about the placing of the subtitles on the DVD ruining a beautiful shot. (Apparently the cinema subtitles were designed to avoid this.) I have no idea what shot they were referring to and frankly if the filmmakers had focussed more on pushing toward the dialogue and less on shot composition, I might have found this a lot more engaging.
C-
The Proposition (2005)
Guy Pearce in a western seemed like a pretty neat prospect and it must be said that Ray Winstone is also very good in this. Sadly the film drags and Danny Huston's performance is really flat.
Oddly we also get the exact opposite problem with John Hurt's performance. He appears to have been asked to be as ridiculously over the top as possible and being the great actor he is, he fulfils that remit perfectly. His larger than life character draws attention to how flat and lifeless the rest of the film is.
Ray Winstone's sections of the film with Emily Watson work very well. The two of them dealing with the aftermath of Winstone's character making a proposition to Pearce's outlaw character. But when their storyline finally reunites them with that of Guy Pearce, it didn't feel worth the wait to me.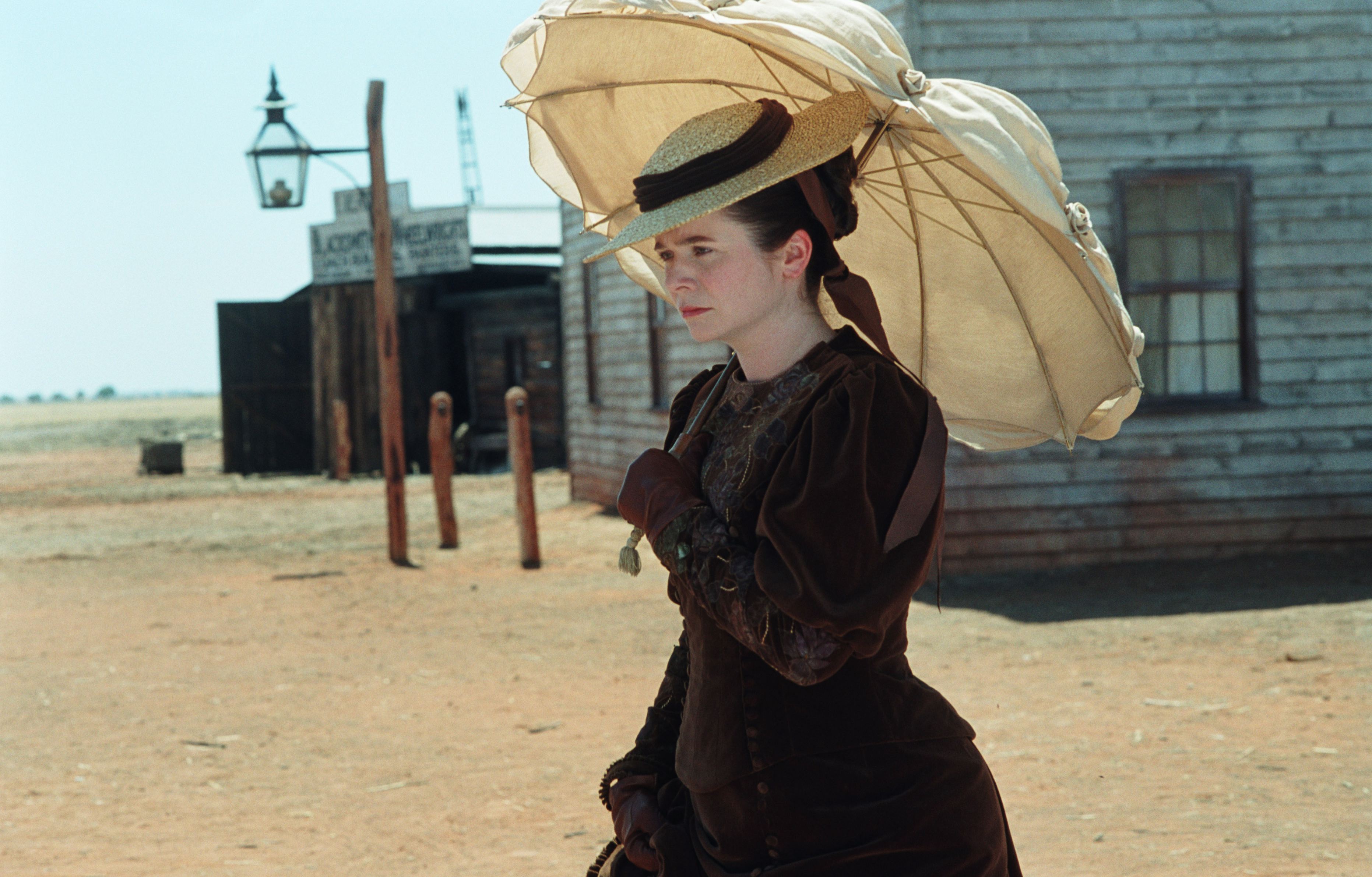 Trigger warning for the film though: There's a completely pointless r*pe in this film. What's even worse is we seem to be expected to feel sorry for the rapist afterwards.
Quite frankly, as disappointed as I was with Guy Pearce's recent film "The Rover", I found that a more satisfying watch than this.
D-
Butterfly Effect - Director's Cut (2004)
I've never seen the theatrical version of this, but I'm informed that this is the better version.
This is a film with many of the ingredients of an excellent film. It has solid actors in central roles. I don't even think that Ashton Kutcher gives a bad performance in spite of his poor reputation. Though he feels somewhat upstaged by the boy playing him as a child. Still it's confusing that the child actor seems to swear a lot more than Ashton Kutcher does in the same role, making me wonder whether the more abrasive side to his character were being missed out of Kutcher's performance or whether this inconsistency is simply in the script.
(
"Child swearing" gif under the cut...
Collapse
)
For a film that decides to try to tackle childhood trauma and paedophilia, this is no "Mysterious Skin". The almost throwaway fashion in which childhood abuse appears here made it particularly difficult for me to ever warm to the film.
In spite of the various dark turns in the story, everything is just too glossy and too polished and the performances often feel better suited to a sit-com than a sci-fi drama. Was I supposed to hate the protagonist? The film never quite convinced me that being paralysed was worthy of a suicide attempt and it came off almost like he was horrified by how happy all his friends were. With a.different director and a different tone this script could have been made into a much better film. Imagine this as directed by David Fincher...
C-
The Bourne Ultimatum (2007)
Based on my memories my opinion on this film was mixed. I remembered some pretty exciting sequences, but the plot seemed to be practically identical to Supremacy. And surely we already know that Jason was part of a special secret agent training program? When he suddenly remembers, right at the start of the film, that he was part of a special secret agent training program, how is that any kind of impetus for the rest of the story?
Nevertheless, the opening scenes are excellent. Unfortunately once the film has finished with Paddy Considine (who, even though not at his best, is still great here), the story becomes a bit flat. Julia Stiles' scenes are clearly supposed to be much more emotionally touching and sadly, besides being pretty, she made very little impression on me.
And one more thing that bugged me this time around. A hitman perusing Bourne is injured in a car crash. Yet only a few hours later the same man is pursuing Bourne with no ill effects at all. To have Bourne limp safely away from that crash was unbelievable as it was, but to have him then being quickly pursued by a figure who was last seen immobile and bleeding, ready to be taken away in a stretcher, is really overstepping the bounds of my suspension of disbelief.
This is a solid action film and I actually love how this employs the shaky action movie camera technique. But the plot is kinda dumb. This is a switch-your-brain-off actioner masquerading as an intelligent spy thriller.
B+
Midnight Meat Train (2008)
Starts out with an absolutely outrageous horror premise. Builds up the tension expertly. Moves into an excitingly filmed climax with the camera making impossible sweeps in and out of the train carriage. Finally, after all this, we have a finale completely lacking in internal logic.
I don't think of Bradley Cooper as an exceptional actor. However, he gives a perfectly serviceable performance here.
Vinnie Jones is perfectly suited to his role which requires him to look intimidating and not to speak.
There's plenty of Clive Barker madness with lashings of gore. The train is a cool metaphor for darker side of the city normally kept hidden which our protagonist, a photographer, is trying to capture. Some Nietzschean 'staring into the abyss' is going on here.
The ending is a complete mess. It's supposed to be shocking and atmospheric, but instead feels rushed and stupid. It's not that the ending needed to be different, but simply that it needed to be more carefully and clearly explained and developed. Having the big ending dumped on us so quickly before the film waves goodbye is really unfortunate considering some of the amazing scenes beforehand.
B-
I talk about the ending of this in a comment on Letterboxd as follows. If anyone can clue me in on what the hell was going on, I'd be grateful:
[
Spoiler (click to open)
]
So let's get this straight. The baddie at the end says something along the lines of this:
"See all these monsters? I'm going to pull out your tongue." *tug* *splat* "Now I'm going to pull out your girlfriend's still beating heart." *crunch* *heartbeat* "Now put on a suit so you can kill innocent people to feed their bodies monsters. It's the end of the world if you don't. And when you get too old we'll let someone kill you just like Vinnie Jones' character. What an exciting career opportunity eh?"
For anyone who hasn't seen it, yes I am sarcastically paraphrasing a scene which actually has very few lines indeed. But am I really the only one puzzled by all this?
Almost Human (2013)
Quite obviously low budget, but very slickly put together all the same.
In spite of a few awkward lines and a generally unpolished feel, I was mostly wowed by this film. The effects are pretty cool and well-filmed, made all the more effective by some great use of sound effects.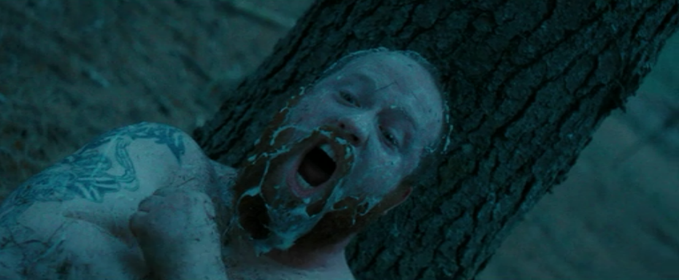 The story is simple but very effectively presented. The Carpenter-esque stylings worked very well for me.
The filmmakers seem to lose track of how many alien threats are on the go and the female lead seems to become a little too helpless (struggling to get up when not actually held down) in the final act. But I cannot ignore how much fun this film was.
A+
Would You Rather? (2012)
Jeffrey Combs runs a dinner party for a group of people all in desperate need of money. He's great and he's not the only cool actor in here.
Still the writing isn't great. On the one hand the mostly fixed location limits how interesting the plot can be, though I cannot help to compare this to "Raze" which did a lot more with captives forced to compete.
On the other hand even in a film about a captive being tied to a chair, films like Texas Chainsaw Massacre and, more recently, The Loved Ones, have shown that there's still plenty of scope for an exciting drama.
If you are going to put forward a story where horrible stuff happens to a group of people in one room, you need to have some interesting ideas on what to do in this room and, preferably, some kind of point to make.
Essentially the story here is 'torture porn' and as cool as Jeffrey Combs might be in the lead, he cannot convince me that there's any real depth to the story.
And the 'twist' at the end is just pathetic. For all the shallowness of the plot, I was quite enjoying it when I thought it might lead somewhere. It was a real disappointment when I realised it was all going nowhere.

One last point. While Sasha Grey's small but significant role is performed just fine, she's not a strong actress and I'm fairly sure there were other actresses who could have made more of that sadistic character.
Would You Rather is about as nasty as you'd expect, with no payoff to make it worthwhile. The performances are mostly very good, particularly Jeffrey Combs and John Heard. It was surprisingly engaging for the most part and it's really sad to be let down by a lazy ending.

C-
I keep my reviews spoiler free- but there's been a request for a discussion of the end of "Would You Rather?":
[
Spoiler (click to open)
]
Naturally by the end of the movie there are only two survivors left. *yawn*
All their attempts to escape or to mess with the format of the game have failed. *yawn*

The protagonist gets the opportunity to kill the other survivor and get the huge amount of money for her dying brother, when the alternative option provided is for them both to walk away free. Yeah, I suppose it is a bit twisted, but I was a little confused as to how they could ever allow anybody to walk from that party who had seen what actually happens there.

Anyway, she gets back home to find that, while the big "get money in exchange for doing whatever the rich douchebags want" party had been going on, her terminally ill brother had decided to commit suicide. She's got all that money and been through so much suffering, but she's lost her brother anyway. TWIST! *groan!*

So conveniently she didn't tell her brother why she was going to this thing and, having told him that whatever mysterious thing she did that night would make everything better, he took THIS opportunity to top himself. I just don't believe it. It's simply too much of a coincidence to randomly crowbar in there.

Personally? Not impressed.