My Tumblr: http://fatpie42.tumblr.com/
My Letterboxd: http://letterboxd.com/fatpie42/

Best
Movies
Reviewed In 2015: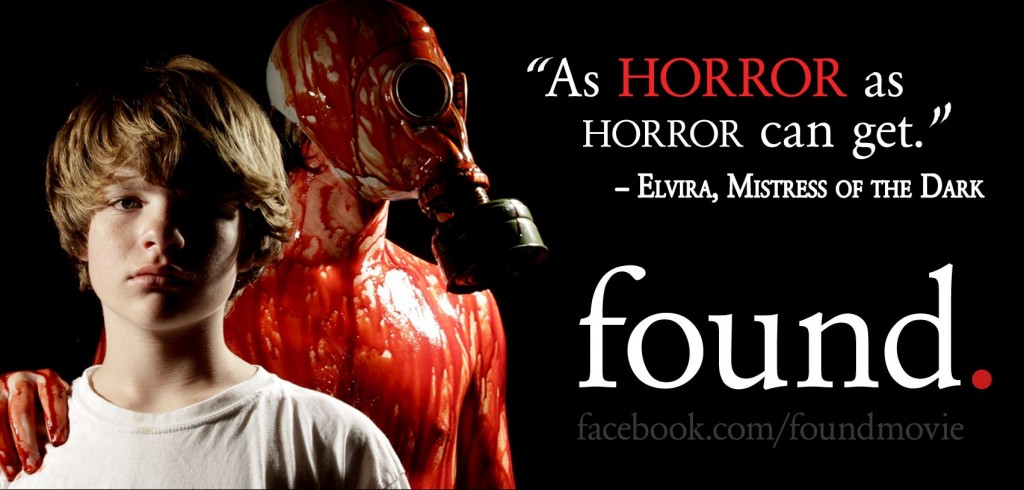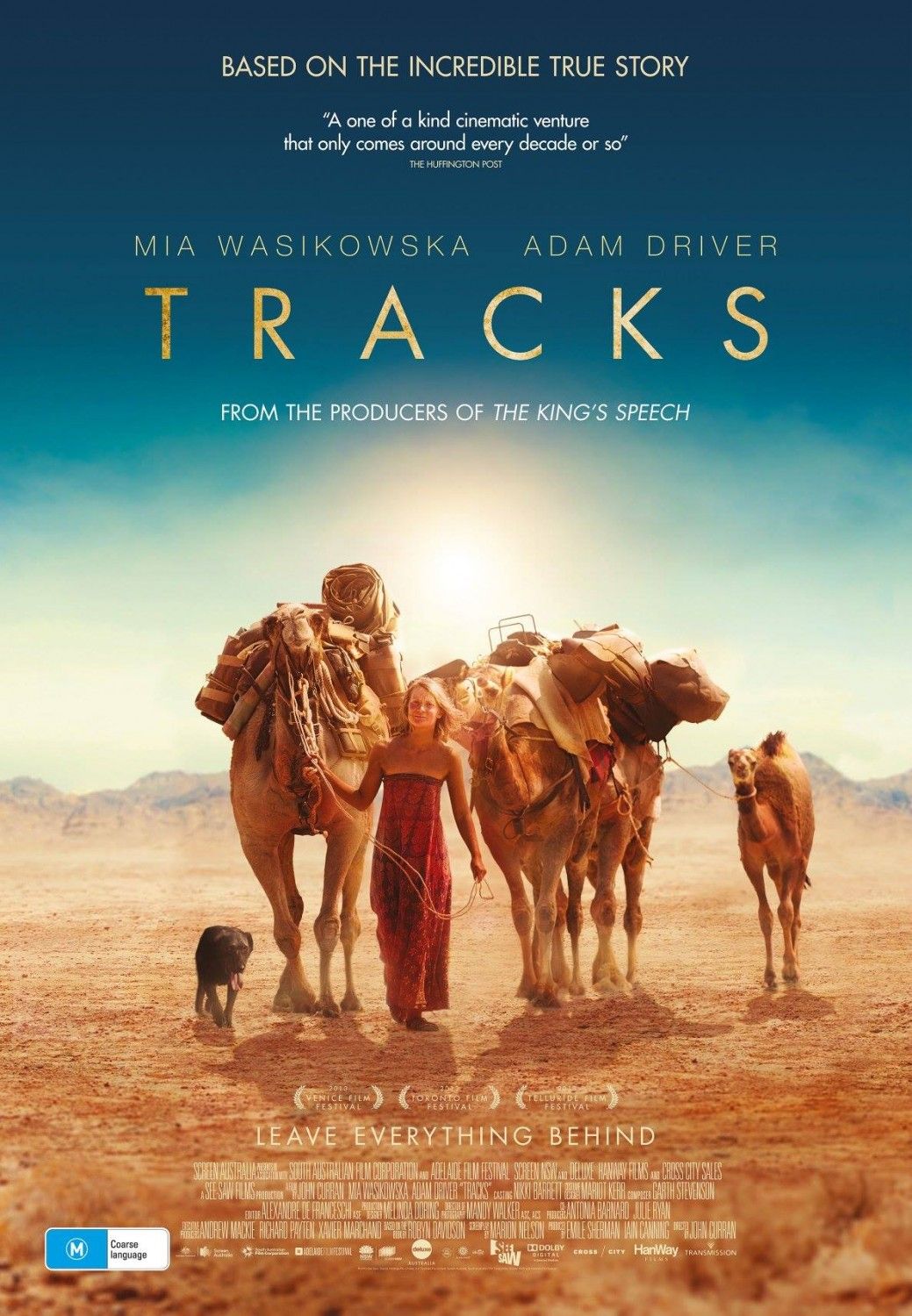 Click any of the above posters to see my most positive reviews this year...
Next anticipated movie (November 2015): The Good Dinosaur
Click here for my 2015 movie guide
Click here for the index of reviews for recommended movies
Click here for the index of reviews for movies not recommended
(
Click here for more helpful links...
Collapse
)
25. X2: X-Men United (2003)
The first X-Men movie was the first movie in a long while to make superhero movies feel worth taking seriously again. While the story was a bit flat in the first instalment and there were some severe third act problems, it set up the universe well and its opening in a concentration camp really left an impact. X2 is able to build on what the first film established and ramps up the action.


The tale of misfits and outcasts who demand to be taken seriously by a world that finds change threatening is given extra bite by Bryan Singer's very subtle gay rights angle, though the struggles of the X-Men are like a placeholder for any number of human rights issues. It's a pity Jean Gray's death at the end feels so pointless. (Comic book fans were pleased, but newcomers were mostly confused.)
B+
24. Amazing Spider-Man 2 (2014)
Though widely panned, "Amazing Spider-Man 2" features some of the most realistic and adorable relationship scenes between a superhero and his love interest that we've ever seen in a superhero film. Marc Webb's background with "(500) Days of Summer", a romantic comedy, actually made him very suitable for a Spider-Man film. So much of Spider-Man revolves around Peter Parker's relationship angst and frankly I found that element to be excruciating in all of Sam Raimi's Spider-Man films. Emma Stone and Andrew Garfield are so charming and funny, their scenes that I often prefer those to the main action scenes. While not helped by the script, the performances and imagery are consistently excellent.


There was an audible gasp at the shocking event towards the end, even though most people were expecting it. Annoyingly the film pointed towards an action-packed follow-up which the upcoming reboot completely rules out, but I found the way the film wrapped up was very emotionally satisfying anyway.
B+
23. The Incredibles (2004)
Pixar's take on superheroes combines a fall from grace for superheroes as a whole (out of "Watchmen"), a superpowered family (whose abilities mostly come from "Fantastic Four" specifically) and a lot of James Bond references. The most original element here is probably Edna the fashion designer who creates the superhero outfits.




Still even while the concept isn't as creative as normal for Pixar, the execution is top notch. It's a pretty simple story, but endlessly entertaining.

B+
22. Chronicle (2012)
There's been a bit of a backlash against found footage movies (as if it were the genre, not the filmmakers to blame). However, Chronicle is one of the stand-outs of the found footage genre.
In this period in cinema we are overrun with low budget found footage films and ultra-budget superhero films. Yet this mid-budget film which straddles both genres does a pretty awesome feat by having stronger characters and greater originality than most entries in either.
Sure, in some ways this is the live-action American Akira remake the studios threatened us with, but it's a unique vision of super-powered teenage friends. The film is all the stronger for introducing general cinema audiences to Michael B. Jordan and Dane DeHaan.
Annoyingly Chronicle shares the over-blown third act common to most superhero films, but it's still funny, emotionally engaging and features some cool simple-but-highly-effective visuals.
B+
Oculus (2013)
There were mixed reviews for this horror film about a cursed mirror.
Essentially this is a ghost film. I can accept it a little better because there's an inhuman source of the haunting. I was able to accept The Grudge because it was an inhuman curse rather than 'people who are dead'.
However, Oculus' biggest problem is unclear rules on what the mirror can do. It's not a huge problem because a lot of the plot involves our protagonists working out the rules. However, the mirror does appear to be given god-like powers and Karen Gillan's character, who makes preparations for handling the mirror, feels painfully naive in thinking that her precautions are good enough to tackle this all-powerful cursed antique.
Still, stupid decisions in horror movies are pretty much par for the course. The character interactions are actually very well handled, so the film works very well on that front. And it's a good thing too since without being satisfied by the journey with the characters, the ending would have felt pretty flat.
B+
29. Black Lightning (Charnaya Molniya) (2009)
Kind of a rip-off of both Iron Man and Spider-Man combined, but I genuinely found myself touched. Also the battling flying cars concept is super-cool. The same guys who worked on the "Night Watch" movie (based on the books by Russian urban fantasy author Sergy Lukanenko) bring a similar style here making us believe anything is possible.
Admittedly this anti-capitalism movie is Russian which might mean there's a possible pro-communism sentiment in the background here. The evil capitalist villain is going up against our working class protagonist who flies around in a souped-up old-fashioned Russian 'Volga' car. This is a brand of car developed by the Soviet Union in the 50s, so having our protagonist be a working class hero fighting capitalism while driving a symbol of the Soviet Union is a quirky twist on the very American sentiments of Iron Man and Spider-Man.
There are plenty of gags which worked for me and the sentimental parts had me mostly on board. There's an awkward third act, as is the downfall of so many superhero films, but Black Lightning is a lot of fun and makes a good attempt to capture the hearts of viewers. Did I mention battling flying cars? Battling flying cars! So cool!
B-
There's something really cool about making a Nordic mythological figure into a superhero. It wasn't clear how Thor would fit in with the relatively realistic world of Iron Man, but that was part of what made it intriguing.
I have to admit, the opening battle scene felt a bit tedious to me. Thor is just ridiculously facepalm inducing in that opening, starting a fight on a planet he's been told to stay away from. Then, during the big fight, a fairly generic colossal monster turns up and I'm just not invested enough to care.
However the Shakespearian brotherly rivalry, while not brilliantly structured, added a touch of class. It's hard not to credit Kenneth Branagh, the director, for this aspect of the story, even if he didn't write the script. Nevertheless, the best part by far and the reason why I really like this film is Thor's fish-out-of-water comedic scenes. It helps that Chris Hemsworth has excellent comic timing. The comedy is really my favourite element in all the Marvel films.
Also the robot that fires a giant laser from its head is cool. And Idris Elba is badass as Heimdall. This is just generally a fun little film with a whole selection of cool little moments. It's a satisfyingly goofy experience with a central performance which really holds it all together.


Loki's motivations are annoyingly convoluted here, so that leaves Chris Hemsworth's charisma to act as the special ingredient.

B-
27. The Dark Knight Rises (2012)
I have a distinct impression that Nolan only very reluctantly worked on this final part in his trilogy of Batman films. The absence of The Joker can be keenly felt and the plot is one hell of a mess.
A smart revolutionary called Bane is brought in as the villain in order to give the audience something new and different. But Nolan seems unsure what to do with this character.


Yet for all the problems here, this entry is one hell of a spectacle with the most awesome action sequences of the trilogy and losing none of Nolan's distinctive cinematic atmosphere. "The Dark Knight Rises" may not belong at the top of this list, but it is grandiose and triumphant enough to deserve a special mention.
B-
26. Batman (1989)
Not actually as well paced as it could be, but Tim Burton's bizarre sensibilities ensure a unique take on the caped crusader. Burton dared to put forward a dark take on the character which must have seemed like a gamble to the studios. Yet Burton's style also meant that it never totally left behind the bizarre absurdity of the tv show (which is somewhat both a blessing and a curse).
Jack Nicholson's hyperactive performance as The Joker is unforgettable.


Interestingly in one scene Bruce Wayne doesn't flinch when shot in the arm (while wearing a suit, not his superhero costume), raising the question of whether Burton believed Batman had super-strength.

B-
While the UK title, "The Pit", might make clearer what the film is about, "Jugface" is a much cooler title.
This is the simple story of an ordinary girl who lives in a small rural community where they regularly make human sacrifices in a pit. The film makes use of at least two actors from Lucky McKee's "The Woman" and Jugface has a similar sort of feel to some of McKee's work.
The basic mythology is dealt with in a creepy animated sequence at the start. Then our story begins in the middle of a well-established small community with ingrained social rules surrounding praying to and sacrificing to the pit. Even though it's clearly demon worship, their 'traditional values' aren't much different from what you'd expect in a Christian community. The only real exception being the pit itself.
I'm reminded of Children Of The Corn. It's not the same central premise, but one element touched on in Children Of The Corn was that the children's violent religion is real. Both The Pit and He Who Walks Behind The Rows have clear powers and when there are clear observable consequences, why wouldn't you commit to that religion.
This idea was brought up explicitly in the movie "The Borderlands". Pagan worship pleads with real things like the sun and the moon and the fertility of the land and isn't that more sensible to worship than an all encompassing non-specific deity like the Christian God? Something that is definitely there is arguably more worthy of our time than a Great "What If?" in the sky.
It's weird how Jugface pulls you into the mindset of the film. Technically, in this world, The Pit isn't evil. Sure in another way it's definitely evil, but The Pit has an agreement with the local people. Everything it does is for a reason and it can only continue to terrorise them because they continue to stick around.
The Pit has great characters, a wonderful central performance and an interesting and thoughtful premise. Another wonderful recommendation from friends on Letterboxd. Excellent!
A+
Movie news has been overrun with promotions for superhero franchises for the past few years, so I'm afraid I'm going to further contribute to that with this list of my favourite superhero movies. No, Sam Raimi's godawful cheesy-as-hell Spider-Man movies will not be on here. This is my list and it's based on my tastes. But I don't think I'm always the contrarian really.
I've actually wanted to post a list like this for a while, but thanks to the enormously ultra-hyped Star Wars reboot, there's finally a chunk of the year where nobody is releasing big budget superhero franchises. So now seemed to be an appropriate time to get this sorted.
So without further ado here are the first few of my 31 Favourite Superhero Movies! (Would have been 30, but I missed out one recent release and had to change it to 31 part way through posting the entries to tumblr.)
31: Unbreakable (2000)
While Shyamalan's debut The Sixth Sense was the film where I first recognised cheap horror movie jump scares, I was actually a big fan of his follow-up starring Bruce Willis and Samuel L Jackson.
In Unbreakable, Bruce Willis miraculously survives a train crash. Samuel L Jackson's claim that the explanation is linked to comic books came as a complete surprise to me. (The marketing successfully kept comics and superheroes entirely out of sight.)
The film hasn't dated particularly well. Attempts at innovative filming ideas now seem pretty gimmicky. For example an early scene is filmed from the perspective of a person spying from another seat. Seems interesting initially, but there's no actual reason to use that point of view. Another scene involves filming the reflections of the characters in the black screen of a turned-off television. There is also a horrendous example of product placement where the camera is fixed on the logo of a juice carton as the protagonist's son slowly fills his glass and then takes a drink.
One problem I have always had here is that we are supposed to believe that Bruce Willis' wife would never have married him if he'd stayed on the school football team. She claims football is the opposite of physiotherapy and I never quite understood what she meant by that.
Bruce Willis' performance makes his character intentionally rather distant. I would have liked more of the cop-on-the-edge manicness we normally expect from him. Still Samuel L Jackson is great and we get a Pulp Fiction-esque rant. (Though actually, looking back, that rant is more obvious than ever in the way it apes Tarantino's dialogue. It feels out of sync with the tone of the film as a whole.)
Unbreakable is a cool concept but the delivery is flatter than I remember. Still a very interesting watch and well worth a look.

B-
30: The Crow (1994)
While this attempts to be an even more serious comic adaptation than Batman and gets seriously dark, in many scenes it ends up a lot cheesier.
The Crow is about a goth musician who is brought back to life by a magic crow. Having died trying to protect his girlfriend, he now has an opportunity to take revenge for both their deaths.
Our resurrected protagonist has powers which make him pretty much indestructible. It's like the reverse of your typical monster movie like Predator. Normally the protagonists would spend most of the film unable to kill the monster only to get the upper hand at the end. Here instead it is the protagonist who uses special powers to terrorise the villains.

Brandon Lee is alright. I'm sorry he died making this but I don't think it was brilliant casting either, but Ernie Hudson makes a very welcome appearance. The aesthetic and creepiness of The Crow elevates the film a great deal.

B-
Black Mass (2015)
Johnny Depp is suitably unrecognisable, both in appearance and manner, in this true life gangster movie. However, it is Joel Edgerton, also looking and acting very different as a Boston FBI agent keen to cut corners, who I felt shined the most here.
The performances are excellent all round and, knowing the central story is true, the content of the film is fascinating. However, there are some pacing issues. The story drags a lot in the middle. This doesn't have the most exciting filming style.
Still there are cool moment and I was sufficiently fascinated by the subject matter and gripped by the story that overall I had a pretty great time. This is an incredible story, competently told but, with a little more engaging pacing and presentation, this could have been exceptional.
One other thing. While I understand that the brother of Whitey Bulger was very different from himself, I still feel that Benedict Cumberbatch just seemed too different. That took me out of the story a little.
B+
Murder Party (2007)
An awesome recommendation from friends on Letterboxd. Before Jeremy Saulnier made Blue Ruin, a fairly realistic and quite slow paced revenge thriller, he made Murder Party, a ridiculous and silly horror comedy.
Our protagonist finds a decorated invitation to a "Murder Party" ("come alone") on the way home from work on Halloween. When his cat, Sir Lancelot, won't get out of his chair, he decides to go to the party. But it turns out to be a bad idea - for everyone involved...
I'm not quite sold on the rich arrogant guy who appears about half way in. But apart from that I thought this was very cool, very funny and suitably chaotic. This was much more in my wheelhouse than Blue Ruin. An excellent crazy horror comedy.
A+
Chris Pine (y'know, the new Kirk) and Lou Taylor Pucci (Spring, Evil Dead), along with two actresses I don't recognise, are on a road trip to the ocean to escape the ravages of a deadly virus.
It's not amazingly compelling, but there are solid characters and a solid story. Christopher Meloni's appearance adds a dose of class to proceedings. He's a solid actor and his performance as a father trying to save his daughter is very cool.
Overall I felt very satisfied. The film doesn't let itself get bogged down in melodrama. The characters are appropriately morally ambiguous, especially Chris Pine's character. I wonder whether the filmmakers were expecting his performance to be a bit more impactful.
I was very happy with the ending, but I wish the story had a little more to say about the human condition.
Still, a solid drama.
B+
Jurassic World (2015)
So this was the big money-maker of summer was it?
Colin Trevorrow follows up his boring indie sci-fi film with very little sci-fi ("Safety Not Guaranteed") with a boring blockbuster action film with very little excitement. I didn't even finish watching this one.
Watching Chris Pratt's performance I couldn't help but imagine how much better Hugh Jackman would have done with this role. He'd probably have seemed way more likeable even while delivering the same borderline-obnoxious lines. But with Chris Pratt in the role, I never really warmed to his character.
I actually found myself caring more about Bryce Dallas Howard's character. Promising to take responsibility for her sister's children when she has coinciding responsibilities at the park. Failing to balance commitments to work and family. That's a real world issue.
Unfortunately the rest of the characters, including the two children, are even flatter. Much of the dialogue feels too obviously like exposition and I never feel like I'm listening to a natural conversation.
But the biggest crime of all here is the way the raptors have been declawed. In the original movie the raptors were like gremlins. They were entertaining monsters with a bit of human-like intelligence to them. And the point we learned was: You can never trust raptors because they are too smart..... And now Chris Pratt claims he's training them.
If they were staying true to the first movie, an attempt to train raptors should be doomed to crash and burn. They'd have lost several employees already in their 'train the raptors' experiment and it would only be working now because the raptors had an ulterior motive in pretending to be under control.
But no, apparently the raptors are doing what they are told in exchange for treats. ("They don't want to be fed, they want to hunt." He'd need to be tossing them a whole cow, not a few steaks.) Basically it's like watching a Friday the 13th movie and being introduced to Jason's mild mannered best friend.
Raptors don't do what they are told and Jason Vorhees doesn't have friends, okay? Stop making sequels to Jurassic Park. They've all been terrible....
Stalled (2013)
There are a few cool moments in this zombie comedy film set almost exclusively in a toilet. Trying to set off the fire alarm by catapulting severed fingers, soap getting into glasses and making the protagonist's vision go green, distracting zombies with your reflection in the mirror to get them to move away.
Quite simply there was a lot of potential here. The problem is that this movie is not really very funny, nor is it very creepy.
The protagonist is pretty much unlikeable. Female characters are treated with utter derision and two of them randomly have lesbian sex in the bathroom having only just finished bragging about the boys they've shagged. To make matters worse, there's a spoiler I need to reveal now about the lead female character. I normally wouldn't reveal who lives and who dies. However, when the female lead who has been upbeat and positive for the whole film suddenly allows herself to be ripped apart by zombies because she's upset about her weight, that is a huge disappointment. It's especially irritating since the filmmakers are seemingly oblivious to how disgustingly their script treats this character.
There's a scene involving drug taking that seems like filler. There's no reason for them to start taking drugs and it adds nothing to the narrative except for an excuse for a dance number.
I won't reveal how the protagonist finally escapes, except to say that it is a big anti-climax.
Stalled has some good ideas, but also an obnoxious laddish atmosphere, blatant misogyny and a terrible sense of humour.
D-
Hellgate (1989)
Credit has to be given that the actors do play this in a very fun way. But since both the script and the acting is atrocious, a gold star for attitude doesn't make up for the black spot for the story and characters.
The most bizarre thing for me in this story is not the magic stone which brings back the dead, or the 'ghost town' where loads of people live, or the teenagers who feel compelled to explore a place which they are telling scary stories about.
No, the really bizarre thing for me is the 80s glamour anachronistically situated in the 50s. This long-legged tall late-20s/early-30s woman is initially presented as a young girl, possibly even still in high school. It's like some kind of kinky roleplay. Now, actors play people nothing like themselves pretty often and its not unusual for adult actors to play high school characters. But this girl has been chosen less for her acting ability and more for her willingness to be naked or in her underwear for a ridiculous number of scenes.
The funniest thing about this is a scene where the girl is supposed to be dead and her father has a photo of her on the wall. This photo 'from the 50s' is a close up of her face clearly shot in an 80s photo shoot. And even if it wasn't completely anachronistic, it's simply not the sort of image you would mount on the wall to remember your innocent schoolgirl daughter.
Basically there was no point where I wasn't painfully aware that I was watching a dumb movie. The sets are obvious, the actors are winking at the camera even though they are rarely funny, and we're supposed to accept that the town has seriously been called Hellgate by someone not expecting horrible stuff to happen there.
The effects aren't always great. There's a very fake looking rubber bat at one point. But my favourite part of the film has to be where various animals are being reanimated and monster-fied by a weird crystal. That brief moment of cool monster effects was very entertaining. The rest of the film probably wasn't helped by its ghost story. There's at least one scene which has a surreal tone borrowing from cool low budget Italian horror, but it just doesn't work.
D-
Dawn Of The Dead (1978)
I decided to rewatch my least favourite of Romero's first four Of The Dead films. I love the intensity of Night, I thought the experiments with training zombies in Day were really cool (hence why Resident Evil Extinction ripped it off shamelessly), and Land had some pretty cool action moments.
But Dawn? It's really slow and the message of, "Wouldn't it be terrible to live trapped in a shopping centre?" is emphasised by making us watch the characters get bored.
This time around the characters felt a little more interesting to me. The character interactions are important, with the two macho characters, one less capable character who feels his masculinity is threatened and his girlfriend who struggles not to be left on the sidelines even while pregnant.
But really it's only the most annoying character, the insecure boyfriend who is less capable with firearms, who really goes through much character development. While the characterisation isn't terrible, this is more about Romero outlining the long term outcomes of a zombie infested world. It's not really a character-focussed drama.
It's undeniably cool that Romero explores the next stage of being overrun by zombies, where the living are running out of places to go. A lot of ideas in this film will be picked up in later zombie films too.
But the story isn't interesting enough and the characters aren't interesting enough. It's just way too dull even of it IS first to the table with a lot of key zombie genre ideas.
And it always annoys me that the zombies are blue...
C+
Clueless (1995)
The mean boyfriend from the movie "May" is in this! And Turk from the tv series Scrubs! And this is the most 90s film ever!
I don't know why Alicia Silverstone's career didn't take off after this, but this is one of my three favourite films with Brittany Murphy. This, Sin City and Freeway all have a different stand-out performance from this actress.
The way this romantic comedy acts as a modernisation of Jane Austen's "Emma" is really clever. The film clearly uses the same storyline, but it's subtle enough that it doesn't need to advertise its influences. Clueless has a distinctive style and has aged remarkably well despite being a time capsule for the mid-90s. I didn't even know ska-punk was a big deal yet when this film first came out, yet a big night out features a ska punk band prominently. In subsequent years, friends starting ska-punk bands would be a memorable factor in my life and Clueless was ahead of the trend it seems.
Hilarious, well performed, cleverly written and plotted. Just generally one of my favourite films of all time.
A+