My Tumblr: http://fatpie42.tumblr.com/
My Letterboxd: http://letterboxd.com/fatpie42/
Best
Movies
Reviewed In 2016:
Click any of the above posters to see my most positive reviews this year...
Next anticipated movie (May 2016): Warcraft
Click here for my 2016 movie guide
Click here for all my reviews categorised on Letterboxd
Click here for my old index of reviews for recommended movies
Click here for my old index of reviews for movies not recommended
(
Click here for more helpful links...
Collapse
)
CAPTAIN AMERICA: CIVIL WAR (2016)

Best thing: Spider-Man bringing the humour
Worst thing: Sharon Carter and Captain America have an entirely unearned unromantic kiss because the comics continuity needs them to.
I've generally judged the Marvel movies based on the amount of humour and Captain America: Civil War isn't as centred around comedy as my favourites like Iron Man 3 or Thor 2.
Still, it should be no surprise that my favourite aspect of Civil War is Spider-Man finally having free reign to be funny. Andrew Garfield was a lot of fun in the role, but any appearance by Spider-Man in the big central fight scene is dedicated to him being funny (and his opponents complaining that he talks too much - which is new to Spider-Man movies.)
Another cool thing is that the big cluttered spectacle fight is in the middle of the film. This time around the final scenes are genuinely character driven.
And actually the character drama as a whole is remarkably compelling. The central premise is pretty similar to that of the recent Batman Vs Superman film. A feud develops between the superheroes based on reactions to deaths caused by their crime-fighting antics. But the response is not to simply get angry with one another. There's a political thriller storyline here that is remarkably subtle for a superhero film.
Interestingly, the film technically has no villains. Certainly there is at least one character who does terrible things and could be seen as a villain as a result. But there's no straightforward Loki figure, doing terrible things for approval or personal glory. There are mainly victims here, with Spider-Man being perhaps one of the least angsty characters for a change.
I was genuinely siding with one 'team' just watching the trailer, but surprisingly I didn't spend the movie just shaking my head at the other team. Captain America's naivety still annoys me (and I find it seriously puzzling considering he's meant to have first hand experience of the horrors of WWII warfare), but here Cap's naivety is both acknowledged as well as reduced. Cap seems to recognise gray areas now and his principles are challenged more than ever before.
In a movie series which has now reached its 13th instalment after just 8 years, it's amazing that quality has remained as consistent as it has. The success of the Marvel Cinematic Universe is baffling but personally I find it hard not to respect at this stage.
Fight scenes are well-choreographed, effects are impressive, there's still humour even if it isn't the main focus, yet perhaps for the first time in a Marvel movie the drama is the most impressive element. Despite not being centred around comedy, this may actually be my favourite Marvel Studios film.
A+
Best thing: Jim Broadbent being Santa... in prison.
Worst thing: The unshakeable feeling of boredom.

I've been following Christopher Smith's career for quite a while now, but it's not such a fun journey as it once was. I have to give him credit though, since I can't deny that Santa on the run / Santa trying to look tough in prison is a very cool concept. But it's neither dark enough nor sweet and fun enough to work. I just never really got into it.
Christopher Smith's heyday was back when he made the horror-comedy Severance, the paranormal slasher movie Triangle and the medieval horror Black Death. When Black Death came out shortly after Neil Marshall's much less interesting Centurion, I was convinced that Smith was the superior filmmaker. Now, after a long gap in Smith's career, followed by a godawful mini-series adapting a Dan Brown knock-off, he's not looking anything like so strong. (Meanwhile Marshall is working on high quality tv like Game of Thrones and Black Sails.)
The basic takeaway here is that Smith isn't suited to light hearted comedy. Get Santa isn't funny enough and isn't endearing enough and was plain painful to watch at times. The filmmaking is solid but, even in spite of some clever moments, the script felt weak and I always felt removed from what was happening on screen.
And it's especially sad since there is such a cool cast here. Warwick Davis! Stephen Graham! Jodie Whittaker! Rafe Spall! And they are all great. It's just that the project itself feels unworthy of them.
Perhaps Smith will have a return to form with his upcoming movie Detour because he seems to be in a creative rut right now.
I could imagine others being able to roll with this a bit better. I couldn't really jive with the reindeer poo gun or the Trunchbull-esque probation worker. But I can't pretend it wasn't rather watchable.
C-
Best thing: So many funny moments. Perhaps the scene where he kills a baddie by deflecting a bullet off of a frying pan?
Worst thing: Wasn't a big fan of the animated sequence at the end. Also, does Tony Hale have to play the exact same character in everything? Whether he's in Arrested Development, Veep or this film, while hilarious, he always seems to be the same person.
Max Landis, writer of Chronicle, has now had a few more of his scripts made into full length films. I actually think I preferred this to Chronicle.
This is an action-stoner-comedy starring Jesse Eisenberg. What's not to love? The really weird thing is that Kristen Stewart is actually pretty good in this film. Oh, and she doesn't bite her lip once!
Hopeless stoner gets anxiety whenever he tries to leave, has relationship where he feels inadequate, then suddenly finds he has super fighting ability when he is 'activated'. Jesse Eisenberg plays the central role and is hilarious. What with this and his role in The Double I'm becoming a big fan of Jesse Eisenberg as a comic actor.
In case anyone is unfamiliar MK Ultra was a intelligence program in the US which experimented with controlling people with drugs. It's not looked upon favourably and is seen as a dark and sinister chapter in the history of US intelligence. To some extent, the film reflects that history. On the other hand, things get pretty goofy. Leguizamo's loveable thuggish drug-dealer is quite a wonderful addition.
Quite simply, American Ultra is a hell of a lot of fun. I loved it and can't wait to see more Max Landis scripted films. Sure he's no Charlie Kaufman, but since Kaufman insists on writing more naval gazing fare than ever these days and then insists on directing it himself, Landis is actually a more welcome prospect right now.
A+
Best thing: As Ethan Hawke is imagining the "fornication" alleged to have taken place in a barn in the middle of a Satanic meeting, we see his visualisation of a naked couple making out materialise inside the car that is parked in there. The Satanic visions are often (intentionally) hilarious. In another film we might be expected to take those same sequences seriously, but anyone who knows the slightest thing about the Satanic Panic will understand why that is not the case here.
Worst thing: Sometimes imitates the cheesy supernatural BS movies a little too accurately. When a woman is terrified by a domestic cat, I couldn't help but remember the stupidity of similarly styled movies like "The Rite" with Anthony Hopkins or "White Noise" with Michael Keaton. Despite the inevitable reversal, Regression can often feel rather more sincere in its depiction of superstitious hogwash than is really appropriate.
Alejandro Amenabar is a director who seems to hold an obsession with unusual twists on the concept of the afterlife (Open Your Eyes, The Others) and the opposition of faith and reason (The Sea Inside, Agora). It's a little unfortunate that audiences mainly seem to be disappointed by this film when they discover that there WASN'T a massive baby-murdering conspiracy organised by hooded Satanists - as if that were a massive surprise! (For once, a film claiming to be based on real life actually tells the truth.)
The real mystery here is how anyone comes to believe in hooded Satanists if there, in fact, weren't any. It is the subtext that much of what we see in the film is the product of mass hysteria which really made the film interesting to me.
As for performances, Ethan Hawke and David Thewlis are both brilliant. I've actually heard some people claim that Emma Watson is the best thing about this film, but it seemed clear to me that her accent wasn't even as convincing as in other films where she's used an American accent before.
Perhaps a rather odd comparison I'd like to make is with "The Witch". You see, "The Witch" showed events as they were described by settlers. Similarly "Regression" shows events very much from the perspective of Ethan Hawke's detective character. What we see in the film is the hysteria of unfounded fears from an insider's perspective and that is something common to both films.
So what is this film's take on the satanic panic? Well the clue's in the title. The key to everyone believing the crazy statements devoid of evidence so completely is the supposedly "scientific" methods of 'hypnotic regression'. This crosses over with some Satan-centred rhetoric on television and at the local Church to produce an explosive combination. One criticism I've heard is that a lot of those coming forth with dodgy statements were much younger than Emma Watson's character and were fed their stories much more forcefully, but I think the filmmakers are keen to show this from the perspective of a well-meaning relateable police officer who is trying to do his job well. That would be a tough sell if he were shown badgering young children in the interview room.
While I greatly admired many aspects of Amenabar's previous film "Agora" I recognise that it has a number of failings. But Regression was a very interesting and compelling cinematic experience for me and I simply do not understand the hate.
A+
Best thing: Central theme of a girl who wants a movie character to be her mother. Very deep (and rather bizarre now I try to sum it up at the beginning of this review).
Worst thing: The comic relief misogynistic character. He didn't really feel so much like a slasher movie character as a comedian brought into this meta-horror film as comic relief and possibly doing a better job making the cast laugh offscreen than he does making the audience laugh.
The premise of a group of movie-goers who find themselves thrust into the world of the movie can easily become navel-gazing, but that doesn't happen at all here. The neat twist being that one of the girls who enters the film finds herself very attached to a particular character in the film. Why so attached? Well, the character was originally played by her now-deceased mother and therefore, in the world of the movie, it is like being reunited with her.
The Final Girls doesn't really feel like a film from huge geeky slasher fans. It's more like a film that plays with a few very general slasher tropes. To that extent, however, it's a lot of fun. The jokes aren't always that amazing and the characters are alright, but the movie really shines in exploring a world limited by movie rules. There are some neat effects and the slasher killer is genuinely imposing. When the protagonists are failing to run away from the world of the slasher film we genuinely care. While this is a bit average as a comedy, the dramatic timing is very effective, so I was consistently engaged with a few chuckles along the way.
I was expecting The Final Girls to be hilarious, but in the end it was just good fun. For hilarity I'd suggest Tucker And Dale Vs Evil or Cabin In The Woods, but for some intelligent satire with some genuinely touching character moments, The Final Girls is well worth your time.
The way the film thrusts its characters into flashbacks, slow motion and end credits consistently kept my attention and kept me excited. Taissa Farmiga is pretty cool in the lead role, but Malin Åkerman (who people may remember from Watchmen) is absolutely brilliant here as both the exuberant young mother and the naive sexually-blossoming slasher-movie victim.
Spoiler: Is she really the final girl if her boyfriend is still alive?
A-
Best thing: Acting is good.
Worst thing: Script is terrible. Completely misses out everything which made Outnumbered the series work. The filmmakers seem to care more about gorgeous visuals from Scotland than they do about making a decent comedy.
Worst episode of Outnumbered ever.
No it's not an episode of Outnumbered, but it's the same format and the same writers. A new batch of young children provide semi-improvised interactions with the intention that it will lead to funnier and more naturalistic performances.
Unfortunately Billy Connelly seems to hog the spotlight so the children don't really get the chance to be funny. There's generally none of the chaos of the series. Even when we finally reach the over the top point in the story which should be hilarious, it is played entirely straight (prrsumably with music selected by Scotland's board of tourism in the background) until all the comedic momentum is lost. We are then bizarrely expected to laugh once the joke is old news.
Seriously, if I spoilt this third act revelation for you, it's pretty much inevitable that at least a few people would chuckle at the description alone. It's amazing to me that this section of the film is so unfunny. An episode of the series would never waste a gag like this.
In the original series there's a very well established main character who regularly talks intelligently about crazy things he's researched and incompletely understood from the internet. In one episode he's analysing everyone's behaviour using Freudian psychology. In this movie there's a boy who is obsessed with Vikings and he explains in the most scripted passionless way possible that Odin "goes around testing people's hospitality". It doesn't fit the child's character for him to say this and it doesn't sound like he's parroting from the internet; it simply sounds like the line is in the script and he's doing his best to make this ill-fitting line sound natural.
The actors do the best they can with this terrible material, but all the charm of the series is entirely missing. This must seem pretty mediocre to newcomers, but as a fan of the series I found this to be an unacceptable travesty.
E
Best thing: The female character called Apple; particularly when she's using her fighting techniques. Gnome stick ftw!
Worst thing: While the over-the-top gore was awesome, the excessive swearing got to me. Nowhere near the level of Hobo With A Shotgun, but a similar concern as I had with that new-grindhouse film.
A mixture of Mad Max and Escape From New York. This vision of the future features a viewfinder filled with images of dinosaurs, a power glove, a device seemingly powered by a plasma ball (remember those?) and a walkman playing hair metal. Because in this alternate history, the apocalypse occurred during the 80s and the distant future is the late 90s.
Michael Ironside makes for a great villain, with his unique brand of hamminess. (He has the most incredibly charming evil smile.)
While some people might find the character of Apple annoying (not least since, initially, that is clearly the intention), I found that she really developed as a character. She's such a wonderfully sweet manic pixie dream-droid and so light-hearted without abandoning the black comedy tone of the rest of the film, I just loved every scene Apple was on screen.
The lead protagonist has a tougher role, being naive and unsure of himself yet trying to be tough. But when, for example, he seriously utters the words, "Prepare to take a turbo charge... of justice... in the face!" his naivety and sincerity is funny yet remarkably compelling.
Turbo Kid is emotionally involving, wonderfully fun and overall made for an absolutely great time. Don't be fooled by the title though. There's nothing "kiddy" about Turbo Kid.
A+
Best thing: Italian horror atmosphere
Worst thing: Pretty boring. Twists and turns of who is a villain and who is a good guy were a little confusing, but mostly just uninteresting.
I love a lot of Italian horror, particularly Lucio Fulci (Zombie Flesh Eaters, The Beyond). I recently very much enjoyed Demons. But Bay of Blood is just rather boring.
It's not offensively bad. It even has a bit of charm to it. Yet I simply was not entertained.
D-
Q (1982)
Best thing: Tricking mafia thugs into being eaten by a giant flying monster.
Worst thing: Slow pacing and expecting me to care about a singer/wannabe-hoodlum who can't sing (yes we are forced to watch a performance). Also his "I'm so stressed and that makes me hit my girlfriend" routine, which would make me disinclined to engage with the character anyway, isn't helped by the stilted dialogue from both him and the girlfriend.
A large bird-like creature is supposedly terrorising a modern city.
It's a really dumb premise, the film isn't paced all that well and the central monster is barely seen.
Yet the actors work really hard to sell us on the material. There are actually a number of points where I was pulled into a scene in spite of everything.
John Carradine's charm really helps, so it's annoying that most of the film involves a screw-up getaway driver wannabe. The actor playing this role is distinctly lacking in subtlety (though I really don't think the script helped).
Overall this felt like it had a remarkable amount of potential considering how utterly stupid the basic ideas appeared to be. The idea of an Aztec god/monster terrorising a modern city has more power than you might expect.
Q is an interesting film but, on balance, I wouldn't say it was a particularly good film. I can't say I regret seeing it, mind you.
C-
The Time Machine (1960)
Best thing: Awesome depiction of time travel with a mixture of strangely timeless effects work and wonderful iconic designs (particularly for the time machine itself and for the fearsome Morlocks)
Worst thing: Betrays the central moral of HG Wells' original story with some potentially worrying consequences.
This old classic sci-fi film is pretty well paced (and I certainly felt it was better paced than the old movie of War Of The Worlds) and it features some very engaging characters, especially the charming protagonist.
The third act takes some liberties with the story which helpfully add to the action, but annoyingly negate the conclusion of the HG Wells short story.
Spoilers for the original short story:
In HG Wells story there are two races of humans that have developed by the future. One is descended from the upper classes and the other descended from the lower classes. One has lost all necessity to adapt, while the other has adapted to being kept in the dark out of sight. The result is that the upper classes are now food for the lower classes. In the movie the time travel actively destroys the lower classes to save the upper classes. He has no cautionary tale to send to modern day humanity about the need for a more equitable society in the film. The film lacks HG Wells cynicism and satire.
Still, the film remains fun and visually engaging, but HG Wells' original story had a more powerful meaning while the story in the film feels rather slight.
B-
Big Man Japan (2007)
Best thing: Interviews with a Kaiju fighting shape-shifting man, becoming apathetic about his fledgling career.
Worst thing: The actual fight scenes depicted with terrible 3D animation.
While there are many powerful scenes about the background of the kaiju-fighting hero Big Man Japan and while the comedy works quite well in places, it's never really enough to make for an entertaining movie. The movie's heart is in the right place, but in the end I found this more weird than funny and was never properly able to suspend disbelief.
D-
Seconds (1966)
Best thing: A very compelling premise gradually revealed and unfurling into a wider mystery.
Worst thing: Rather too long spent at a pagan bacchanal. Also the protagonist isn't terribly relateable.
Seconds involves a secret company who offer an opportunity to rich people who want a second chance at a happy life.
The initial set-up is brilliant and the ending is brilliant. Yet I found the film dragged in the middle and that the romance elements were a bit unconvincing. The most annoying scene for me involved a bacchanal where everyone gets naked and stomps grapes. It's a symbolic and arty scene and yet I found it entirely unnecessary.
This is very clever sci-fi and mostly a very effective exploration of its speculative ideas.
B+
Wyrmwood: Road Of The Dead (2014)
Best thing: Zombie gas as fuel and psychic zombie-control powers. Some definite original ideas are brought to the zombie genre here.
Worst thing: A lack any depth of personality from the characters.
An Australian zombie movie with humour, action scenes and some pretty twisted lab experiment scenes.
Still, the ending of "Wyrmwood: Road Of The Dead" felt like it was setting us up for an exciting sequel and I couldn't help but feel that we could have reached that stage earlier and had a more compelling third act as a result.
Wyrmwood has lot of characters to balance and in the end most of them felt rather thinly written. Even Leon Burchill's very funny aboriginal character is more funny than a genuine personality. At certain stages in the film, characters sacrifice themselves to save others, but the characters didn't appear to have really bonded enough to make those scenes work.
A lot of the humour didn't land for me. The action didn't always feel like it was filmed in the best way, with quick cuts making those sequences hard to follow. Still there's a lot of excitement, a lot of cool ideas and overall there's enough here to make it worthy of a recommendation.
B-
First Men In The Moon (1964)
Best thing: Great character interactions and humour. Also awesome timeless effects from Ray Harryhausen.
Worst thing: A bit of a rushed ending.
It's interesting that this film pre-dates the moon landings. That was such an iconic moment in history so it's rather quaint that we start with this alternative version of the event at the start of the movie.
And what do the astronauts find on the moon? A small Union Jack flag and a note from the prior visitors. And it turns out that one of those named has been claiming to have visited the moon and ridiculed for it for many decades.
The first half of this film is excellent. The characters are clearly defined and have great chemistry. Their interactions are very funny. Also the Harryhausen effects are brilliant, long before we go into space. The effects involving the anti-gravity material the scientist develops are very impressive.
In the second half, the aliens on the moon look petty cool. Also there's a cool concept that the aliens shove members of their species into suspended animation whenever they aren't needed. But the plot seems to lose direction once our protagonists meet the aliens. The film even pulls out The War Of The Worlds ending because they didn't want to use the ending from the book.
Nevertheless I loved the first half so much and even in the second half and all the way to the eventual ending, there's a delightful comic tone. I had a great time.
I haven't read the novel so perhaps I'd be less impressed if I knew how far it was deviating from HG Wells original message. However, this is so much fun that I can't imagine my opinion changing all that much.
B+
Terminator Genisys (2015)
Best thing: Kyle Reece in a one on one fight with the original terminator was probably my favourite part, though I also loved the nano-bot effects of the new terminator.
Worst thing: John Connor. It's tough enough trying to portray the indispensable military leader and saviour of mankind. But it's even harder to then explain why he would be fighting against his own ideals. In the end, the film doesn't even try to deal with this. The entire explanation is "he's insane" and that is a real pity since that is the entire central premise of the film being given short shrift.
I think I feel the same way about this as a lot of people felt about Jurassic World. Plenty of people thought that was a wonderful tribute to everything that was great about the Jurassic Park movies. Personally I thought Jurassic World was boring and stupid and the decision to neuter the velociraptors absolutely turned me against that film.
Terminator Genisys is a mash up of events and ideas from the other terminator movies. The liquid metal terminator, the reprogrammed model 101, Kyle Reece, badass Sarah Connor. It's all here.
Arnold Schwarzenegger is brilliant, reprising his dad-machine role from T2 with a bit of the psychology knowledge from T3. Even as early as T2 there has been a comedic side to Arnie's terminator and this film really runs with that. The main protagonists being arrested and interviewed was very funny to me and JK Simmons' inclusion as an outsider watching from the sidelines is genius.
Jai Courtney is not remotely the train wreck that he's been made out to be. (And I'll also note that he was better than Bruce Willis in the horrifyingly bad 5th Die Hard movie.) Heck, Michael Biehn's performance in the first film is not all that great anyway. Jai Courtney is dealing with a film with a very different tone and being a misery guts growling, grunting panting and wheezing through every scene would not have worked, even if it would have been closer to Biehn's original performance.
Now admittedly the horror tone is lost here. So, like with the velociraptors in Jurassic World, if you think toning that down is a deal breaker you are not going to like this. Personally I don't mind Terminator Genisys just being fun without being terrifying.
I really do wish the plot was more compelling though. Why do the protagonists want to travel forward in time anyway? It felt like the backstory about Sarah Connor's childhood raised by a terminator and her attitude towards her destiny was much deeper and more interesting than the central story of stopping Skynet... again.
It's not the best terminator movie and, missing the horror roots of the series, it couldn't be. It is, however, a lot of fun and a much better end to this franchise than Terminator Salvation would have been. I had a great time.
B+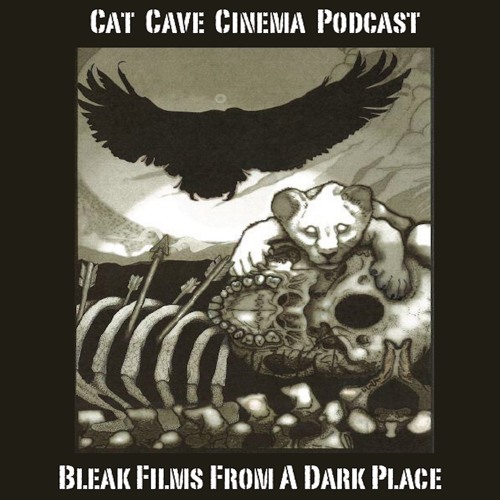 Link for the Cat Cave Cinema tumblr blog
Cat Cave Cinema Podcast soundcloud channel
We Are Still Here (2015)
Best thing: Gore! And a great sense of fun, which makes for a great combination. I've heard it suggested that We Are Still Here is a horror comedy and, while I disagree, I do think this film deserves a lot of credit for being so much fun.
Worst thing: Not all the acting is great, particularly a short performance from a girl in a bar. That being said, some performances are brilliant, particularly Larry Fessenden.
I normally hate ghost stories. There are a larger and larger number of exceptions and I've previously listed my various issues with regular ghost tropes. Basically if you didn't like the movie "Mama" that might possibly clue you into what kinds of elements annoy me. But even a 'classic' ghost story like the original 60s 'The Haunting' left me cold. These subtle fear inducing effects are boring to me.
But somehow the uncompromising and barely-human vengeful spirit (or even a plain old demon) appeals better to me. Throw in Fulci/early Peter Jackson style gore effects and I am sold!
What I particularly love about "We Are Still Here" is the subtlety. The set-up is revealed gradually and everything falls into place. The father seems mean and grumpy on the phone to the electricians and that seems out of keeping with his character in the rest of the film. Except that the electricians he is angry with are locals who don't want to go anywhere near the house and (though we don't understand this for a while) don't really think they will need to send anyone. The electrician the couple eventually hire is the only non-white character and that is because he is from outside of the local area.
Creepy locals, conspiracy and also a neat twist on hippie new age beliefs leave plenty to sink your teeth into, but this is not a film that is afraid to be silly (to say the least). Horror should be fun. "We Are Still Here" does horror properly.
A shout out is owed to tumblr's Cat Cave Cinema Podcast (a horror podcast that ranks movies from 1 to 5 cats) for highlighting this film for a special recommendation. (Actually when I listened to the end, it turned out they didn't rate this as highly as I had expected.) After listening to the initial portion of the podcast they pushed me from moderately curious to hear about the film to excitedly anticipating watching the movie. I hadn't fully understood from what I read elsewhere how visceral and explicit the horror would be, rather than simply relying on subtle implicit terror.
A+
The Witch (2015)
Best thing: The ending. Just wow.
Also knowing that much of the dialogue comes from accounts of witchcraft from the period. This film is a showcase of the paranoia of early settlers, adapting their horrifying tales into a chilling yet bizarre tale.
Worst thing: Shouldn't the parents have rather more to say about their youngest children's odd "Black Phillip" lyrics? I understand they are just messing around and the parents have better things to do. Still, when they are singing to the goat "we are your servants" I thought the parents, who see God and the devil in everything, might at least have something to say.
Despite some claims that seemed to suggest The Witch would be all atmosphere and little payoff, the actual film gets pretty gritty very quickly.
The acting is great. I worried at times that things might go all "A Field In England". Wheatley's attempt at a creepy drama in the middle of nowhere had annoyed me with its unconvincing old timey language and its attempts to be artsy (leading to an ill-advised kaleidoscopic trip-out sequence). The Witch avoids all these issues.
Interestingly I've heard that the substance growing on their crops might be hallucinogenic, but The Witch doesn't go all Easy Rider on the audience.
Part of the reason for that is that the film takes the accounts of settlers mostly literally. This devotion to the source material also contributed to more authentic-sounding dialogue. There's a Pan's Labyrinth feel to this movie. The entirely human natural world crosses over with the supernatural world, but somehow neither seems compromised. The natural and the supernatural is blended to line up with the understanding of the time period.
The Witch is not so much scary as deeply uncomfortable. I don't know how twisted this makes me sound, but I had fun. There's a lot of meat on the bones here. The characters are all clearly individuals and there is a lot of room for interpretations, particularly by the end. So in the end, any atmospheric moments felt fully justified to me.
A+
The podcast in question is the Cat Cave Cinema podcast I've discovered on Tumblr. While I mention them in my "We Are Still Here" review, they actually recommended both of the movies I am about to discuss and if it weren't for them the general responses to "The Witch" would have completely put me off. (I was actually worried that "The Witch" would be slow-paced, atmospheric and lacking in interesting characters, like a disasterous combination of "Carol" and "A Field In England".)
As I catch up with movie reviews, here are a few films that I am not technically reviewing them because I couldn't finish them. But while I won't be giving them a rating, I WILL be saying why I gave up on them part way through....


Carol (2015)
Is Rooney Mara supposed to be the protagonist here? She's like a non-person by comparison to Cate Blanchett who dominates the screen wonderfully. Unfortunately for much of the film we are stuck staring at Cate Blanchett's eponymous character through Rooney Mara's eyes.
We don't really have much reason to worry about Mara because Carol is rich enough to cater to her needs. We also know that later the two will still be very much a (surreptitious) couple because the film helpfully starts with a scene from a future part of the timeline so that the drama is sucked right out of the film.
Carol almost looks like she may have genuine problems except that her husband seems to know that his wife is a lesbian and rather than berating her for that he, rather more understandably, is upset that his wife is pretty openly cheating on him.
I don't know if the drama picks up later because I gave up part way through this film. As a result I have no rating for this film, but you can take a pretty solid bet that I still probably wouldn't be recommending it if I'd reached the end.
The Good Dinosaur (2015)
I kept being told that Pixar was in a slump while they continued to pump out films that I love.
I've got to admit first of all, that I have never seen either of the two Cars movies. In fact, I actually considered the first of those to be a low point for Pixar. (So I went back to check out Ratatouille recently, which I also missed around the same time. I didn't really like it much.)
I was told that Brave was bad, yet I had a great time. (It actually felt like it had a lot of callbacks to Sword In The Stone, my favourite 2D Disney animated movie.) Then I was told that Monsters University was bad, yet I ended up preferring it to the original film Monsters Inc. There's a vulnerability to the characters in the prequel which made them more appealing to me. Plus I felt the neat twist at the end of the film was pretty cool; and tough to pull off seeing as we knew the future destinies of the characters already.
So here's the thing: Unlike with Brave, Monsters University and Cars, people seemed to give The Good Dinosaur a pass. Yet this is the first time I've genuinely hated a Pixar movie. I couldn't relate to the main characters, the themes were confused, the emotional moments felt forced and the attempts at humour consistently fell flat for me.
Also, was that Pixar's equivalent of the pink elephants sequence from Dumbo? I'm sorry to say this, but I felt the Easy Rider drugged up sequence kind of pathetic.
I couldn't even finish this film. For me, even though I won't be rating the film, this is the worst film Pixar have ever made. And I'm not happy about that.
Slow West (2015)
Wow, what a boring film! Slow paced and pointless. Kodi Smit-McPhee and Michael Fassbender wander aimlessly around the wild west while Fassbender regularly reminds Smit-McPhee that his ideals are worthless and that his principles will lead to a horrible death.
The final straw, however, is where

Smit-McPhee meets a character who is blatantly supposed to be Werner Herzog (the character is even called Werner) who talks about the Native Americans like a modern day anthropologist before disappearing into thin air.
When the filmmakers stopped taking their lofty pretentious western seriously, you could be damn sure I wouldn't be wasting any more time.
The Stupids (1996)
Part terrible cheesy comedy, part incredible comic genius. I think my problem here was that the ideas were often funnier than the execution.
Some of the big exceptions to that rule are: Firstly, the scene where one member of the Stupids family, while walking through a prehistoric history display in a museum, becomes convinced that he has time travelled and develops some terrifying notions on how to use this to his advantage.
The other unforgettable element is Christopher Lee's cameo as Sender, the evil mastermind Mr. Stupid believes is trying to steal all the letters by redirecting them to himself.
The part where Tom Arnold starts singing "I'm My Own Grandpa" is a real low-point for the film. Also for much of the film I found myself more facepalming than laughing at the gags. The film feels very staged and I had trouble getting into it as a result.
I want to give this film more credit. I can see a lot to admire. But sadly I cannot say that I personally liked the film. It's funnier to think about the film's ideas afterwards than while actually watching it.
C-
Wolf Children (2012)
From the director of The Girl Who Leapt Through Time. I still haven't seen Summer Wars and naturally I haven't seen Mamoru Hosada's latest film "The Boy And The Beast", but I'm going to be keen to catch up on those now. (I've also heard that a similar team worked on "The Place Promised In Our Early Days", though Hosada's name doesn't appear to be on that one.)
Wolf Children has a slow start comparatively to the rest of the film. But once it gets going it regularly pulls on the heart strings as well as being funny, dramatic and beautiful. It's the story of a woman who falls in love with a werewolf and then finds herself left alone to bring up the children; children who are as much wolf cubs as they are human.
The world they describe feels weird initially, but as I was pulled into the landscape of the movie it became easier to engage with the mythology. Wolf Children deviates from the typical werewolf mythology, but it has some interesting ideas on how to utilise the concept.
Wolf Children is a very character-driven drama and I loved every single one of the characters, except perhaps the initial werewolf character who is left more enigmatic than most. Once the central wolf children begin to grow up and develop personalities, the film never ceases to have interesting developments. Now it's probably time to re-rank my "best movies of the year" list for 2013, since this feels like this must be in the top 10.
A+
Fire In The Sky (1993)
These kind of "believe it or not" stories about alien visitations always seem dodgy to me. So it's a good sign that I liked this as much as I did.
We never actually see anything unambiguously alien and whenever anything distinctly alien is seen it's part of a story someone is telling. It's never depicted as straight-up fact. There is an alternative story that you could tell where aliens aren't involved. But by the end the filmmakers clearly want you to think "Wow, aliens are real," and frankly that's less not interesting to me than the more plausible question of why people might THINK they've seen aliens or been abducted.
The acting isn't bad, but the style is very televisual. The story seems to be told in chunks rather than having a consistent set of themes being built up. It's like episode after episode of was it-wasn't it? And frankly I never really cared if it was aliens.
I was fascinated when someone released Roswell footage back in the 90s, but I've seen realised that the interesting part of the true life alien stories is the people who believe in the aliens, not whether the aliens are real. So thank goodness that aspect of the story is here. Robert Patrick doesn't want to believe in aliens, but he sees no better way to interpret his experience. The friend who goes missing reappears the worse for wear after several days out in the woods and he has confused memories of his time alone which seem a bit like an alien environment.
A bit cheesy, a bit plodding and not really compelling or cinematic enough. But "Fire In The Sky" is alright.
C-
Phenomena (1985)
Not so long ago I finally checked out Argento's Suspiria. I was not a fan. There are some gorgeous shots, but for me it paled by comparison to Lucio Fulci's gore-filled nightmare-scapes.
Still, with Jennifer Connelly, Donald Pleasence, an awesome theme tune by Goblin and a recommendation from Joss Whedon (while promoting Cabin In The Woods), I thought I might like this more.
I will say that I found it had more consistent pacing, but I wouldn't say it was good. It would have been nice if the English dub was consistent. The film keeps on reverting to the Italian dub.
Another sound issue was the way the incredibly unsuitable music would play loudly over the scenes. Motorhead plays while a dead body is taken away by the police and the tone is just all wrong. The exciting part of the Phenomena theme tune by Goblin plays while Jennifer Connelly is slowly following a firefly. The music really never feels very atmospheric.
The writing is terrible, the acting is terrible and the visuals aren't really that cool for the most part. Still, there are aspects I really enjoyed. There's a kind of insect-controlling version of Carrie going on here and when the protagonist's special powers come into play in the final act it's pretty satisfying, even if not perfectly executed. There's also a swimming pool full of dead bodies which is pretty awesome.
I'd actually argue that Phenomena suffers because it's not weird enough. Fulci's films are wonderful because they are like nightmares on film. A lack of acting quality is trumped by the atmospheric quality. But Phenomena doesn't have that level of atmosphere, leaving it feeling more like just a naff film for the most part.
C+
Xtro (1982)
I can barely believe this isn't an Italian horror. The imagery is wacky and creepy and the creeiness matters more than the plot. The special effects aren't incredibly convincing, but they are effective. It's a nightmarish dream-like film.
The story is that a boy's father disappears in an abduction. Most people don't believe it was an abduction. They just think the father walked out on his family.
When he comes back the dynamics of the family are thrown into chaos. The new boyfriend gets territorial and the mother loses patience with both of them. But there's something strange about the father now he's returned.
Chock full of Fulci-esque gore and Cronenbergian weirdness, Xtro is an exceptionally and beautifully bizarre low budget horror. It has a bit of a slow build-up, but the film regularly rewards your patience and the results are rarely predictable.
The finale left me utterly stunned. Xtro is an unforgettable atmospheric sci-fi horror.
A+
V/H/S Viral (2014)
The first VHS was mostly pretty solid outside of its wraparound section. VHS2 was even better. Sadly VHS Viral is a bit of a disappointment and that's perhaps particularly sad since it's clear how hard people are trying.
The director of Timecrimes does a parallel universe story which starts out clever yet quickly takes a beating from the stupid stick. (Satanic monster penises? Seriously?) The directors of Resolution and Spring have fun with some sports cameras filming their skateboarder characters in a punch-up with zombie monsters, but their story is way too flat.
The wraparound story about a runaway evil ice cream van is perhaps the most interesting wraparound sequence of the series. On the other hand it becomes too bizarre to actually seem genuinely creepy. The finale, in particular, is too daft to really be disturbing.
The only really great segment this time, by my reckoning, is the first segment about a magician. There's a sorcerers' showdown towards the end which makes good use of foreshadowing and involves some consistently snazzy effects work. For me, it was one of the best segments of the VHS series.
Watch that first segment, but after that it's time to eject the DVD.
D+
Hellzapoppin' (1941)
Apparently this movie is a big influence on Joe Dante and, while it sounds odd to say it, Hellzapoppin' feels like possibly his biggest influence when making Gremlins 2.
The film is non-stop craziness. After 5 or 10 minutes the characters introduced so far grumpily accept the suggestion that the film needs a plot. But they are told what the central love triangle involves in brief, so that we can jump straight into the same slapstick nonsense. Awesome.
There are some good recurring gags too like the man who starts out trying to deliver a something in a plant pot and by the end is wheeling around an entire tree.
With musical numbers and general wackiness, I couldn't help but think of ---- Jones and The City Slickers. It's such a wonderful wacky tone and it's hilarious in a very endearing way.
Even while feeling very obviously 'of its time', I feel like it's also ahead of its time. This kind of satire that breaks the fourth wall is more (sorry for using this term) meta than I'd expect from a black and white film. That may be naive of me.
A+
Ladyhawke (1985)
A fantasy movie with Rutger Hauer as the legendary badass and Matthew Broderick as the comic relief scoundrel who, Ferris Bueller style, always falls on his feet. With Richard Donner on the case, known for directing Superman and The Omen, this looked like a slam dunk, but I was not impressed.
The action scenes are terrible. Even when I remember that movies in the 80s and 90s often don't feature amazing fight choreography, the problem remains that the climactic fight scenes in the third act simply aren't exciting. The central premise of lovers doomed to remain apart would be more compelling if I ever felt remotely convinced by their romance.
I actually quite like the music. Sure it's a big mismatch to have such a synthy score in a fantasy movie, but if the film was awesome that wouldn't matter. Just think about the music for the movie Labyrinth....
Ladyhawke is boring, poorly written and cheesy. The ponderous pacing suggests that the filmmakers thought they had something far more emotionally affecting on their hands here and I'm sad to say that I was thoroughly unmoved.
D-
Kung Fu Panda 3 (2016)
I didn't see the first Kung Fu Panda movie when it first came out. In fact, it wasn't until I heard a rave review for the sequel that, confused by this high praise for a cheesy-looking cartoon, I finally decided to catch up with the first movie. I really enjoyed the first Kung Fu Panda movie, but the sequel completely blew me away.
I think the third movie might actually be the best yet and certainly the combination of the three movies now makes for an absolutely incredible trilogy. I love how the last two movies have made Po's relationship with his adopted father into a central focus for the series.
The animation is absolutely gorgeous. The action sequences are frenetic and beautifully captured. The comedy is just as funny as ever. And on top of this, Kung Fu Panda 3 is a wonderful ending to a perfect trilogy.
And heck, even if you don't think the Kung Fu Panda trilogy is the best thing ever, presumably we can all at least agree that this trilogy is the best thing Jack Black has ever done. Jack Black is charming and funny, but his range is rather limited. But Po is an absolutely wonderful protagonist character.
I can't wait to marathon the whole trilogy when this comes to DVD.
A+
Hail Caesar! (2016)

It's the Coens. It's not The Ladykillers. No review is really necessary....
But, to give some more details, Hail Caesar's tone is like a cross between Raising Arizona and A Serious Man. On the one hand, every scene is wacky and crazy in the most fantastic way. On the other hand, we also have a religious contemplation element and this sense that something bigger is at play.
The portrayal of communist scriptwriters is a big contrast from Trumbo. Part of the absurdity of the film is the implication that the central film-within-a-film is almost certainly scripted by communist-sympathisers and yet it doesn't matter to the Hollywood industry at all. There's also a sense that the communists' understanding of Hollywood isn't really wrong and yet that doesn't matter either. Hail Caesar depicts Hollywood as a chaotic capitalist enterprise where the content matters very little. (Which isn't as dark as "A Serious Man" which depicted the whole of life as chaotic, meaningless and also cruel. By comparison the absurdity of Hollywood feels like a triumph of the human spirit.)
Naturally if you want to understand the horrors of the McCarthy witchhunt, Good Night And Good Luck will do much more to expose its horrifying consequences than either Trumbo or Hail Caesar, but unlike Trumbo, Hail Caesar isn't trying to be a serious consideration of that issue. One sequence with the communist scriptwriters gets unbelievably wacky in the most wonderful way.
It's taken me a while to get around to reviewing this film. Partly because I've been busy, but I think also because, as much as I love this film, I can't help but point to other Coen Brothers films I love more. Burn After Reading is more consistently funny, A Serious Man is more intense, and Raising Arizona is more exciting. Yet I still think Hail Caesar is in the upper echelons of great Coen Brothers movies.
Another point I want to note is that George Clooney is so hilarious in Coen Brothers movies that I'm surprised he isn't used for comedy roles more often elsewhere. I still have no idea why Intolerable Cruelty isn't more widely lauded since Clooney provides consistent comedy gold all the way through that film.
Hail Caesar is a delight and an unmissable addition to the Coen Brothers filmography.
A+
The Pink Panther (1963)

It's almost like two films combined. A fairly mediocre crime drama on the one hand and a Peter Sellers comedy on the other. It only really becomes explicitly comedic outside of Peter Sellers scenes in the most active moments of the third act, with multiple ape costumes and an intentionally disjointed car chase.
I enjoy the Peter Sellers parts very much and I quite enjoy the film as a whole. The Indian princess who isn't really Indian feels a little bizarre. (She's from an unspecified country, but it's clearly supposed to be India though that doesn't really fit.)
The scene where the princess gets drunk drags and the Pink Panther's plan to kidnap the princess's dog seems particularly dumb now I come to rewatch the film.
But there is so much to like here and perhaps if the two tones of this film were to gel a little better it could be amazing. As it is, you really need to watch this bearing in mind that Peter Sellers hijacking the film is the main reason to check this out.
C+
A Shot In The Dark (1964)
Peter Sellers returns in the role of Inspector Clouseau, this time firmly in the central role from the start. It's an Agatha Christie-esque story with a neat Peter Sellers twist to it.
The vibrant colour of the blood when it shows up just adds to the character of this exceptional spoof.
For the first time we are introduced to the chief inspector who hates Clouseau with unhinged passion and his rather calmer assistant Francois. The film as a whole is much more clearly centred around Clouseau this time, yet somehow that makes this feel like a smaller film. In the big crime drama in the first instalment Clouseau was
just one piece in a much wider puzzle whereas this is more like The Clouseau Show. Yet it's still a real blast and certainty has the advantage of being more consistent this time around.
Oh and don't forget that Shot In The Dark also sees the first appearance of Kato: Clouseau's somewhat incompetent yet hard working and devoted sparring partner, instructed to attack Clouseau at random moments to prepare him for a genuine assassination attempt.
B+
The Return Of The Pink Panther (1975)
Bizarrely, the big box set of Pink Panther DVDs misses this one out. Unsurprisingly Paramount are unwilling to give up the rights to this one.
I had previously believed this one was the best of the bunch. It benefits from a return to the dual tone format of the original, but with more exciting James Bond-esque serious sections. The Pink Panther has been recast with Christopher Plummer who, despite looking completely different and way too young, is one hell of a performer.
Unfortunately the weak link is actually the Peter Sellers sections this time. His material this time around really doesn't match up to his work in Shot In The Dark. He's still incredibly funny though.
Overall this is still quite a strong entry in the Pink Panther series. Like all the entries it's a bit of a mixed bag, but it's rather more consistent than the first entry even if it's a bit of a dip in quality after Shot In The Dark.
B-
The Pink Panther Strikes Again (1976)
I was pretty shocked when I put this in the DVD player, partly because I was expecting Return Of The Pink Panther, but also because I'd never even heard of this film before.
In the opening scenes Inspector Clouseau has the most ridiculous costume ever: An inflatable hunchback outfit - which causes him to float off the balcony!
This time around the chief inspector who hates Clouseau has gone full megalomaniac villain and is forcing a scientist to develop a devastating ray for him to hold the world to ransom.
I never even imagined it was possible for The Pink Panther to jump the shark quite this badly. Clouseau's attempts to break into the ex-Chief Inspector's castle hideout are ludicrous in a remarkably unfunny way.
When the chief inspector's laser beam removes someone's legs but doesn't stop them running away (because it's just a cheap blue screen effect) we really have reached the bottom of the barrel for this series.
Still I won't say that this is no fun. The failed attempts to assassinate Clouseau are generally very entertaining. There are too many jokes that fall flat and the premise is too daft for words, but for a bad film this is pretty watchable.
D-
Revenge Of The Pink Panther (1978)
Having seen Strikes Back I was able to appreciate this a lot more. Nobody seems to remember the Ex-Chief Inspector's time as a horrifying terrorist supervillain. While Kato's side-plot is incredibly daft he gets more of a genuine personal character than ever before as a result.
One of my least favourite aspects of this film on previous watches was the costume shop which seems to rely on Clouseau for its livelihood. This makes more sense if we've seen his ridiculous costumes in the last film. And I must admit, I found the shopkeepers to be very funny.
The dual tone is back once again, with a genuine serious crime organisation pitted against Clouseau's wacky antics. Though the organisation has plans to kill Clouseau they aren't obsessed with this goal, so Clouseau is able to be a small cog in a big machine again.
This had always seemed like a weaker entry to me before, but after Strikes Back it's a real return to form and it while a bit messier than Return it seems just as consistently funny.
Allowing Kato to be involved in the car chase scene in the third act worked well. Clouseau's ridiculous costumes are pretty funny. This film has actually rather grown on me.
B-