My Tumblr: http://fatpie42.tumblr.com/
My Letterboxd: http://letterboxd.com/fatpie42/
Best
Movies
Reviewed In 2016:
Click any of the above posters to see my most positive reviews this year...
Next anticipated movies (September 2016): Kubo and the Two Strings, Don't Breathe, Hunt For The Wilderpeople, Blair Witch, The Girl With All The Gifts
Click here for my 2016 movie guide
Click here for all my reviews categorised on Letterboxd
(
Click here for more helpful links...
Collapse
)
We decided after the big October Horror Marathon we needed to rewatch a few films and one was Cabin In The Woods. I also wanted to make sure I watched the early Cronenberg films I managed to get hold of. Cabin In The Woods is still great, but I'm afraid Cronenberg's earliest films are kinda terrible. It's more based around Cronenberg's obsession with psychoanalysis and has some of the intensity, but it's not engaging, enthralling or even coherent like Cronenberg's less early works like "Rabid" and "Scanners".

We also watch another Universal horror film (the follow-up to "Frankenstein Meets The Wolf Man") and I'm hoping to check out more of those very soon.


#8 Cabin In The Woods (2012)
Best thing: As much as I'd love to pick a favourite monster, I feel it's really the amazing range of threats in this crazy film. I feel that the giant bat has a particularly big star turn.
Worst thing: While I know it's supposed to be weird and uncomfortable, the erotic dance just feels a little too close to the kind of film this is supposed to be critiquing. Then again, as a film critiquing horror clichés, the almost identical 'gratuitous erotic dance by the fire' scene in the Friday the 13th remake (a film entirely comprised of horror clichés) does rather vindicate this.
(Above) These two scenes were created entirely independently. One of those films is making fun of clichés, while the other is just one big cliché.
Cabin In The Woods is still such a wonderful exploration of the horror genre, if a bit harsh in its thesis that all horror is following a single formula. If anything the third act craziness shows what a vibrant array of villains the horror genre involves.
In many ways, mind you, Cabin In The Woods is actually a love letter to the horror genre. There are references to all sorts of ideas and tropes from the horror genre. To parody (or in this case, subvert) something well there really needs to be some affection for the subject matter and Cabin In The Woods has that. The outcome of the other horror film taking place in Japan is a particularly wonderful statement on the differences within the genre.
Cabin In The Woods is just generally a great time. Love it.
A+
#9 House of Frankenstein (1944)
Best thing: Boris Karloff as an evil scientist is awesome. Oddly he seemed to remind me of Jeremy Irons. Anyway his character is deliciously evil and I loved it. I only wish we could have seen his plans come to fruition.
Worst thing: Did they have bigger plans for the climax and no money for them. Our evil scientist is constantly promising to do some weird brain swap operations and instead the story just stops dead. It's a real pity because otherwise this could have been one of the very best Universal horror movies.
Can I just point out that Dracula gets into a chase scene on horseback? This film is crazy.
Sadly, after a really great first half, the second half really doesn't pay off. But Dr. Niemann is a fantastic new character played deliciously by Boris Karloff and Lon Chaney is an absolute delight whenever he returns to play the wolf man. The side-plot surrounding Dr. Nieman's Igor-esque sidekick also works very well. But for all that is good about this film, the ambitions of Dr. Niemann serve as a complete tease.
While it's nice to be able to say "this film leaves you wanting more", but I'd rather we actually had the payoff we waited for.
B-
#10 Stereo (1969)
David Cronenberg early work #1: Stereo
Some dull black and white footage of someone wandering around what is blatantly a university campus while a narrator lectures us.
I briefly thought it might be about to get interesting when the narrator mentioned a psychic drilling through their own head for release. This is a clear reference to Michael Ironside's role in Scanners. I thought we might be about to see someone drill into their own head...
But it was just an aside. We see someone rub their forehead and then we are back to the same endless dirge.
And when I gave up on this there was so much left to go. My goodness, this was unbearable
#11 Transfer (1966)
Best thing: It was almost funny and the quick cuts to different locations helped add to the surrealism.
Worst thing: It's all about a patient and his psychoanalyst and frankly it's not very interesting but, worse than that, the acting is terrible.
When I put on a disc of early Cronenberg I didn't realise it would be some short student films where the characters discuss psychoanalysis. I guess I should have known better.
E
#12 From The Drain (1967)
Best thing: There is actually a decent twist this time and the surrealism of having the whole thing take place in a bathtub is interesting.
Worst thing: If the acting was better perhaps this would be enjoyable. But while the amateur actor is clearly acting his heart out, I found he came across as annoying rather than funny. And the quieter actor was quite terrible.
A weird little short film set in a bathtub. The script is adequate but the performances are horrendous.
E
#13 Crimes Of The Future (1970)
Best thing: There are a few little touches that work to subvert expectations. Such as a person licking their glasses clean or where it is revealed that the male physician just happens to be wearing bright red nail varnish.
Worst thing: It was just so incredibly boring and nothing really seemed to be all that important.
These short films by David Cronenberg are all just terrible and Crimes Of The Future is no different. It just feels so long and it's all blatantly just people wandering around a university campus. I give David Cronenberg credit for trying, but overall this was rubbish.
E
#14 A Cat In The Brain (1990)
Best thing: The rotting head in the microwave? The victim in the wheelchair falling down the stairs? I actually think the best thing actually may be Lucio Fulci with a wild look in his eyes as he marches forward lunging with a knife.
Worst thing: While there are so many wonderful visuals, there are some points where the flow of the story is a bit awkward.
Apparently the horror elements here are all clips to promote other horror films. It doesn't make any difference to my enjoyment though. Combining Lucio Fulci's nightmarish surreal style with the excuse that the gory scenes are hallucinations makes for a pretty sensible plot when compared to Fulci's "The Beyond".
The wonderful opening scene portraying a literal cat clawing into a brain is a wonderful way to start this film about Lucio Fulci going crazy and being plagued by gory horror visions.
Thank you to everyone on Letterboxd who recommended this wonderful film. This is up there with "The Beyond" and "Zombie Flesh Eaters" as one of my favourite Lucio Fulci movies. This time it's actually a "horror comedy" (my favourite genre!) and I adored it.
A+
#15 Green Room (2015)
Best thing: It's a pretty fantastic performance from Anton Yelchin and I'm all the more horrified by what happens to his character considering the horrifying real life suffering that would have lead to his recent death.
Worst thing: I was trying to work out why Patrick Stewart's claim that "this will not end well" doesn't seem so creepy as it did in the trailer. I think it's because there is very little use of a creepy soundtrack here. And while the situation is certainly pretty sinister without extra dramatisation, the decision not to use sound to heighten the audience's anxiety feels like a mistake.
Murder Party was incredibly fun. The 'failed McGuyver' scene is absolutely brilliant. Before I knew about Murder Party, I'd already seen Blue Ruin. Blue Ruin was a film that was often quite slow but had some great moments and it was a very novel approach to a revenge story.
Green Room is probably my least favourite of Jeremy Saulier's films. It's fine, but it gets pretty talky without really building up tension. There is some pretty great gore but there aren't that many moments where we are really forced to feel it (one moment involving Anton Yelchin's character being a notable exception).
I must admit that as much as I enjoyed Green Room I felt oddly distant from it. I can't even quite identify why (is it the lack of background music, is that it?) but something here seemed to fall flat and the movie is diminished as a result. But yeah, it's a good film.
B-
#16 Burial Ground (1981)
Best thing: Admittedly the gore is great. This should be wonderful. Zombies surround our protagonists, some with maggots crawling over their faces, some set on fire, some biting off a woman's breasts. It's pretty crazy.
Worst thing: While the thing that frustrated me at the time was that the zombies are so slow (a character even overtly points this out), I think the real problem is that the shots linger long enough for us to clearly see how easy it is to get away from the zombies. Characters are able to burn zombies by going right up to them to cover them in (conveniently placed) flammable materials before returning to them with a carefully handled lit match. At other times characters seem to be pretty much offering their necks to be strangled. Quicker cuts might made the action seem more frantic. Also cutting away earlier might make it less obvious that the zombies aren't eating organs out of a dead body but are actually pulling red blocks out of a bag. The effects are fine but we linger too long.
I seem to be in a minority on this one. Pretty much all my friends seem to love Burial Ground. Yet while I can see similar elements to those I would enjoy enormously in a Lucio Fulci film, it just falls flat for me here. I think perhaps the big difference here might be the music. While Fulci amd Argento would have a rocking soundtrack with creepy chanting there's no such sense of urgency in Burial Ground.
I wanted to love Burial Ground but instead I was bored. Is there a different cut with better music somewhere? Did I watch the wrong version?
D-
I've been going ahead with Post-Tober, finishing off a set of horror films that I either planned to watch during the big Hoop-Tober horror marathon (such as "Maniac Cop 2"), hoped to watch but couldn't get hold of in time (such as "Baskin") or was inspired to watch as a result of the horror marathon dominated by classic Universal monster movies ("Gods and Monsters" and "Plan 9 From Outer Space").
#1 Gods And Monsters (1998)
Best thing: Well naturally Ian McKellen, but also Lynn Redgrave and Brendan Fraser. They are all wonderful. Whatever happened to Brendan Fraser eh?
Worst thing: There are points where the attempts to give Brendan Fraser's character an arc are a little too obvious. Essentially the main purpose of his character is to act as an outsider who is drawn in, just like the audience, as well as to provide a contrast between McKellen's portrayal of James Whale. He is young, Whale is old, he is heterosexual, Whale is homosexual, and then there's their differing experiences of the military. But what is Brendan Fraser's character supposed to have learned from the experience in the end? That he should settle down and have a family? That's the take-away from his time with an ageing homosexual film director with mental illness? Really?
Gods And Monsters is an absolutely wonderful film with an amazing central performance from Ian McKellen. All the character interactions are interesting, there are moments of humour and there are plenty of surprises. I like that when James Whale's condition makes him relive the past he is ashamed of his class background that he has spent his life trying to leave behind and he is not at all ashamed of his sexuality. This was a very refreshing perspective and, as understand it, true to the historical figure. I'm glad that common movie themes weren't allowed to trump historical accuracy in this case.
After watching all the Universal films it was easy to see how the big fan in the movie would be excited to see all the old movie stars together. Comparing John Betts in "Gods And Monsters" with Boris Karloff in "Black Sabbath" they clearly did a fantastic make-up job.
Gods And Monsters is a film that relies on the character interactions and the performances to make it all come together and they chose the right cast for that. I was gripped from start to finish. It's the same small and powerful drama as we see in Bill Condon's later film "Mr. Holmes".
A+
#2 Baskin (2015)
Best thing: Undoubtedly the best thing is the horrifying character that appears towards the end. He is intensely creepy and the third act of the film is utterly terrifying as result of his appearance.
Worst thing: I had a bit of trouble distinguishing between the characters in the early scenes. When you have a group of utterly despicable characters it can helpful in a film like this to be able to work out which ones are least despicable.
There's much that is original in the film Baskin; not least having frogs as an omen of doom. Frogs are a regular motif throughout the film.
Baskin is a genuinely horrifying film, but I feel a little lost on the meaning by the end. The film spends quite a while on the build-up but then things go very crazy very fast. So by the end the build-up feels like it was a bit chaotic. Nevertheless there's no doubting that by the end of the film we have a seriously creepy atmospheric climax. Yet even so, I feel that there was room for another stage in the film. Perhaps some clue as to the scale of the powers of the main villain or some further clues to his philosophy?
I'd be surprised if Baskin doesn't leave the majority of viewers a little puzzled, but you don't need to understand the larger meaning to have a great time. This is an intriguing horror film and deserves further scrutiny.
B+
#3 The Visit (2015)
Best thing: Towards the end we have some somewhat out of place music, revealing to us that a character in the film has edited the footage together. That was a nice touch.
Worst thing: The film is chock full of false starts supposedly intended to build tension. The scene in the trailer where the granddaughter is asked to get in the oven in order to clean it is remarkably flat in the actual film. When the film is reaching its climax Shymalan still doesn't seem sure what to do with the tense moments.
Towards the climax, a character is fixed in fear.... and he gets a nappy put on his head. Perhaps that could have seemed threatening. In the movie it just felt silly and detracted from the creepiness.
While they say "write what you know" it can be annoying when writers write about writers and filmmakers make films about established or budding filmmakers. Here, the two kids want to make films. The brother wants to be a performer (and unfortunately likes to rap) and the sister is more interested in the behind the scenes aspect. I find it harder to relate to these characters because the distinguishing characteristics of them are that they are filmmakers and performers. It also makes it harder to forget that these are actors.
I feel that people give this a lot of credit for being a Shyamalan movie that is capably put together. But while it might not be terrible, this remains a pretty dull film and the climax doesn't really seem to pay off as well as it should. The twist is fine, but it doesn't make up for the rest of the film.
More aspects that are set up feel they should pay off in the third act. Paying attention to what the old couple say they seem to have some weird mythology producingan internal logic. By the end it seems like they are just nuts and that's all there is to it.
This is a film that doesn't reward the viewer for taking it seriously and isn't crazy enough to amuse those who don't.
D-
#4 Plan 9 From Outer Space (1959)
Best thing: While not exactly a completely terrible movie, the best things about this film are its charming flaws. I think the best thing is probably the performance by Dudley Malove as the alien managing the zombie attacks. He has some of the most memorably terrible lines such as, "You see? You see? Your stupid minds! Stupid! Stupid!" And what makes it better is that he delivers them so passionately.
Worst thing: There are any number of flaws to list here, but they are all such endearing flaws. The real problem with this film is the pacing. But then again, to give this faster pacing would have required the director to recognise that he was failing to build a spooky atmosphere.
Plan 9 definitely works better once you know the story behind it. Not least that this film shoehorns some ill-fitting footage of Bela Lugosi into the story.
Weirdly zombie Bela Lugosi swishes his cape like Dracula. Then again Vampira very much looks dressed as Vampira and not as Bela Lugosi's dead wife. And of course the narrator is very much still a cheesy fortune teller. Ed Wood clearly made this film by bringing his friends together and not worrying too much about the mismatched results.
Just considering his flying saucers on string. Most of the time the effect isn't so bad but when the wobbling of the saucers gets out of hand it starts to look ridiculous. What gives Plan 9 its charm is that Ed Wood genuinely wanted to make a great film and comes close enough to making a serviceable mediocre film as to make his ridiculous dialogue and production flaws charming and hilarious.
While this is certainly not a good film, anyone watching this with the benefit of proper context cannot help but be amused and fascinated by this heroic failure.
C+
#5 Krampus (2015)
Best thing: Santa's evil killer toys. An evil toy robot, an evil teddy bear and an evil toy angel all terrorise the family in glorious Gremlins style horror-comedy violence.
Worst thing: Krampus is such a poorly realised villain. In Rare Exports the main villain is only seen as two enormous horns sticking out of a block of ice and yet it still feels like a more well-realised villain.
I've mentioned my hatred of ghost stories many many times before. One of many reasons a ghost story can frustrate me is the lack of clear consistent rules. I've heard it said that ghost stories are exploiting a fear of going mad, but that's not what is happening here. The family are perfectly clear thinking, but the situation they are in is distressing, as well as quite wacky. Instead of giving us a consistent villain we just see the protagonists barraged by wave after wave of different threats and the family antics aren't compelling enough to make up for the lack of a consistent villain.
It's really unclear what Krampus wants to achieve and so I was left frustrated. That's especially annoying considering the humour in this horror comedy feels a bit lacking too.
Krampus has a lot of potential and that's clear even before the monsters show up when we are presented with a horrifying vision of Christmas shopping. But instead of being drawn in, the family drama between this catalogue of stereotypes just felt more and more contrived as the film went on. There were promising moments with the villains but without a consistently interesting human story it was hard to care.
A mostly cliched and unfunny comedy interspersed with some isolated moments of horror-comedy excellence. A real pity.
C+
#6 Maniac Cop 2 (1990)
Best thing: There's a very original kind of car chase sequence. Sparks flying from a wheel with no tyre and a woman with her arm handcuffed to the wheel. So cool!
Worst thing: Is this how you go about assessing whether your officers are fit for duty? This is a seriously chaotic process.
I wondered how Maniac Cop 2 could live up to the original. The best part of Maniac Cop was the first half where the cop always seemed to be mysterious and in shadow and a big part of the plot was a mystery. When we get to see what he looks like and he turns out to be a Terminator-esque unstoppable killing machine, I felt the film became much less interesting.
However, Maniac Cop 2 starts again with the same trick of having the central villain's face in shadow again. And, as it turns out, there's a good reason for this. The villain's features have further deteriorated and he looks seriously badass as a result. The modus operandi of the maniac cop changes somewhat in this film and so we do get a new source of mystery and it's actually a bit more consistent this time around.
There are some very cool action sequences including the car chase sequence mentioned above and also a sequence where the maniac cop is on fire. And the maniac cop seemed more intense this time too.
While this lacks a compelling performance from Tom Ellis (who plays the central detective in the first film) , it still feels like the better of the first two Maniac Cop movies to me. The action is more exciting and the tone is more consistent. Maniac Cop 2 is a lot of fun.
B+
#7 Young Frankenstein (1974)
Wow, this is awkward. Look, I love The Producers, okay? I think that is a fantastic and hilarious film. And I grew up enjoying Mel Brooks' Star Wars spoof "Space Balls". But it seems that I don't like Mel Brooks most beloved classics.
I saw Blazing Saddles nearly 10 years ago and I wasn't all that impressed. I wasn't sure whether the problem was a lack of familiarity with old westerns, a lack of familiarity with current race issues in America or simply not finding the comedy was to my taste.
Now rewatching Young Frankenstein, I think we've finally resolved that mystery. Young Frankenstein is Mel Brooks' spoof of the old Universal horror films. Thanks to recently checking out those films, there's no way that familiarity with the subject matter could be a problem. (And certainly many elements here are taken directly from Son of Frankenstein.) There's also no contemporary social context that could cloud the issue. And I was convinced that, despite being a bit non-plussed by Young Frankenstein when I watched it as a child, I would definitely enjoy it a lot more now I'm older and know the references.
Yet I found very little amused me. After "Abbott and Costello Meet Frankenstein" had me in stitches, it's baffling how little I seem to be entertained by "Young Frankenstein" where oddly I feel the 70s humour feels even more dated.
After Gene Wilder had finished screaming at the lightening, in what felt more like a typical performance as Frankenstein rather than parody, I decided to call it a day.

Deadpool (2016)
Best thing: The action sequence with the numbered bullets was very cool.
Worst thing: The villain is played by Ed Skrein, the guy who was rejected from Game of Thrones before being a terrible knock-off Jason Statham in the failed attempt at a Transporter reboot. He's a terrible actor with no charisma and he plays an incredibly boring villain here.
The humour in Deadpool was really hit or miss for me. There were a lot of gags with pop culture references that I didn't recognise like when he calls someone "less-angry Rosie O'Donnell". Rosie O'Donnell is apparently one of the hosts on the American daytime television show The View, which seems like a pretty odd reference to expect to play for an international audience.
I quite liked the references to the X-Men universe, but Deadpool's story is boring. While I enjoyed Ryan Reynolds in The Voices, I don't think he had a terribly good script here.I know a lot of people had way more fun with this film than I did, but in a film that relies on one-liners I either need an interesting story or interesting character interactions to keep my interest. I didn't feel this had either of those.
It might be fun to have Deadpool break the fourth wall in the superhero world, but in this solo movie his own story did not feel interesting to me.
D-
Sicario (2015)
Best thing: The film often looks beautiful and our introduction to the world of the cartels as understood by a desperate American task force with carte blanche to do whatever is necessary is really tense and powerful.
Worst thing: Our protagonist doesn't get much in the way of answers and at a key moment Benicio Del Toro's character takes over as the focus of the film even though we know practically nothing about him. But my big issue is the scene where Blunt holds Del Toro at gunpoint. She has no idea what is really going on, yet she sees someone getting into a car and instantly reacts by pulling a gun on him? How does she know he's not just following the orders he was given?
Overall this is a solid thriller with some great performances and tension. The message feels a bit hazy by the end, but the central theme of a police officer frustrated by the task force's complete failure to follow any typical procedure was interesting. When the strict procedures of policing are ditched to allow some real progress to be made against the cartels, Blunt is troubled by the consequences.
I feel like the film seriously loses focus in the second half, but it's still a really interesting film all the same.
B+
Fright Night (2011)
Best thing: Anton Yelchin being charming and quite funny particularly alongside Toni Collette as his mother.
Worst thing: While I was very annoyed to find that Colin Farrell didn't feel terribly intimidating until they pulled out the crazy CG effects, he wasn't too bad. The real weak link here for me was David Tennant. He is so over-the-top and so completely failed to charm me. And he's not a patch on Roddy McDowell.
I like how Evil Ed's arc comes straight from the character's classic sarcastic quote from the original film: "You're so cool Brewster. I can't stand it." He represents the dark side of the geek. Our protagonist became less of a geek and is now friends with the popular kids while Ed resents him for it and that's what leads Ed to become a vampire to get back at him.
I found the third act of this film tedious and because I wasn't feeling invested the shoddiness of some of the visual effects work became more starkly obvious. (I'm glad they kept the distinctive ultra-wide toothy smile of the vampires, but fire effects seemed rather unconvincing.)
For me, this is another unnecessary remake (and by "unnecessary" naturally I basically mean "I didn't like it"). The original Fright Night just seems so obviously superior to this bland studio film.
D-
Me, Earl and the Dying Girl (2015)
Best thing: Olivia Cooke is great as the character with conflicted feelings about her illness and her unexpected friendship with the nerdy protagonist.
Worst thing: The protagonist is a quirky budding filmmaker, which feels very self-indulgent of the makers of this film. It's never very clear to me that their small parody films work very well with the rest of the story. It all feels somehow both pretentious AND a rip-off of "Be Kind Rewind". What is perhaps especially annoying about this is that the black friend seems thoroughly undeveloped. He clearly seems to be from a rough area, yet he is fully invested in working on pretentious art films. Outside of those two things we learn very little about him and our first introduction to him is hearing him confidently but inappropriately blurt out "titties". Compare that with Mos Def's character in "Be Kind Rewind" refusing to do a remake of Driving Miss Daisy and we can see a clear difference in the levels of characterisation in these two projects. The black friend here ends up falling into the wise black man trope (though fortunately not magical) and while it's nice that he has that level of character at least, he's still very much a sidekick and not a full character in his own right.
"Me, Earl and the Dying Girl" has a good cast trying to deliver a sweet and quirky movie and as a result it is very obvious that it is desperate to be a sweet and quirky movie. Every step of the way the film comes across as a film that wants to be sweet and quirky. It also wants to be funny, but rarely actually is. (Full credit to Nick Offerman for his remarkably amusing comic performance as what seems in context like a very contrived character. Then again, he's basically doing what he did in the second series of Fargo and he was funnier there.)
Is it fatigue at having seen too many "creative, imaginative misfit male teen" movies? Or is it just that this is another dramedy that is neither very funny nor much of a drama? Whatever the problem, this really didn't grip me. It's fine and perhaps others will enjoy it more. Certainly there's nothing wrong with the performances. But it's a filmmaker trying to tell a quirky story about a kid who loves filmmaking - and the self-indulgence shows.
C-
Batman: Mask Of The Phantasm (1993)
Best thing: The Phantasm is a pretty cool villain. It's never really clear why he has magic powers, but he looks cool.
Worst thing: Incredibly dull and not helped by the way it flicks to regular flashbacks that entirely fail to increase the drama.
I must admit, I always found the Batman animated series pretty unengaging. I quite enjoyed the Spider-Man animated series even though it was a little naff, but despite enjoying the Batman movies that cartoon failed to interest me.
So perhaps it's not surprising that a full length movie didn't work for me either. It really is what you'd expect from the cartoon. To help the kids keep up with the story, there's endless expositional dialogue. But on top of that it's not even that exciting. Some of the scenes involving the Phantasm are quite cool, but for the most part this was remarkably boring.
The story of this incredibly uncharismatic Bruce Wayne punctuated with the occasional action scene feels like it is missing a whole bunch of commercial breaks. Also this is "tv show" artwork not "beautiful animated movie" artwork involved here.
E
Someone's Watching Me! (1978)
Best thing: Lauren Hutton's central performance is awesome.
Worst thing: The opening theme and some of the music is more than a little dated. Couldn't John Carpenter have done the theme himself? Any tension set up in the opening scene is ruined by the cheesy opening titles sequence (though actually, I think the film could have done without that prologue scene anyway).
The final film to complete my John Carpenter filmography was the made-for-tv thriller "Someone's Watching Me". Leigh Michaels, played by Lauren Hutton, is a very interesting protagonist because she has a smart sense of humour, a consistently bouncy self-confidence and, even when put under pressure, this side of her does not deteriorate. She's interesting precisely because she isn't the sort of character to give in. Certainly, she is made to feel scared, but she is never hysterical. She's a very rational character and the story is more grounded as a result.
After the Elvis film had suffered from biopic-itis, feeling long-winded and bland, I was worried that this made-for-tv John Carpenter film would involve the same sorts of problems. But actually this film relies on the ability of the director to build tension and John Carpenter rises to the challenge. And he doesn't rely on showing extreme distress from the actress to bring out the tension. This is a realistic story about a true-to-life villain and Carpenter clearly takes inspiration from Hitchcock's filming style to produce this thriller. I actually felt that Lauren Hutton's character somewhat reminded me of Tippi Hedren's character who likes to pull pranks in Hitchcock's "The Birds".
Also this passes the Bechdel test. Adrienne Barbeau from "The Fog" and "Escape From New York" has several conversations with Laren Hutton where men are not the subject. Passing the Bechdel Test doesn't always mean a film has a less objectifying view of women. (Just take the 2009 "Star Trek" movie where it passes by virtue of Uhura and Gaila (the green girl) who talk about something other than men while Kirk is spying on them changing...) But in "Someone's Watching Me!" I think praise for the depiction of a strong female protagonist would be well-deserved. The protagonist is a live tv director, she's a successful woman and she's never passive.
Surprisingly enough, I think this final movie to complete John Carpenter's filmography may actually be one of my very favourites. Tv movie or not, it's a great film and I would highly recommend it to any John Carpenter fans.
A+
Doctor Strange (2016)
Best thing: The crazy visual effects. I mean sure, you expect great effects, but the kalaedoscopic patterns produced by the buildings are amazing. This may be similar to some of the effects found in Inception, but they are taken to such an extreme that this becomes something very different. Also when we have a fight scene while time is going backwards and the inventive effects make it one of the more effective third-act fight scenes in a Marvel movie. Oh and that awesome cloak-with-a-mind-of-its-own is visual effects too isn't it?
Worst thing: There's a big visual effects set-piece in the middle of the film where they really let things go a bit barmy and the suggestion is that in that moment the evil sorcerors have the upper hand. For that reason I'm a little puzzled as to why our protagonist isn't squashed like a bug. If your antagonists can bend buildings and the entire city scape is morphing around you, how can you possibly hope to run away. That moment of the film seemed to spend so long wowing us with effects that the filmmakers forgot that our protagonists were supposed to be in genuine peril.
I've often judged Marvel movies on how much they make me laugh and this Marvel film is chock full of jokes. Benedict Wong, Chiwetel Ejiofor, Benedict Cumberbatch and Tilda Swinton all get their funny moments. There's also real heart to the film.
Okay, so Mads Mikkelsen is another quiet villain and as a result he seems under-used, but I think we are left with the possibility that he could come back. When he's giving the "actually my evil plan makes sense when you think about it" speech, Mikkelsen is able to be much more convincing than a lesser actor could.
In some ways this feels like a re-tread of the story from the first Iron Man movie, but Doctor Strange is still a distinct character and the third act is a lot smarter. Consistent pacing, inventiveness and an awesome cast make this perhaps the best Marvel movie yet. I really wasn't expecting that from the director of "Sinister".
A+
Gone With The Wind (1939)
Best thing: The female protagonist turns into a bit of a badass, doesn't she? Tough businesswoman with a no-nonsense attitude and prepared to kill a guy if threatened. It's good to see that change after her initial whiny character at the beginning. It's just a bit odd that the film often seems to want me to dislike her for what seem to be her most positive traits.
Worst thing: The rape isn't a good moment obviously. And it's awkward that we are seemingly supposed to dislike the protagonist more than her dickhead rapist husband. But in the end the worst thing has to be all the title cards saying, "Remember the good old days of keeping slaves in the south? Isn't it terrible that it's all gone?"
There were some good moments but my goodness this film is so very long. There are old films that I think hold up very well, but Gone With The Wind feels incredibly dated.
I'm glad that the film perks up in places but there are so many parts of the film that drag like crazy. I was gripped by "Citizen Kane" all the way through (after the intentionally stilted fake broadcast at the start) but while the performances in "Gone With The Wind" are great, the storytelling failed to keep me on board.
D+
I've needed a bit of extra time to get the reviews written for the last stretch of Nope-Tober, but sadly I didn't reach the full 31 movies by the 31st. I spent some time with my parents and they are rather more picky about their horror and weren't in the mood for a random Universal film. So just 29 films this year.
Still, I plan to carry on with the Universal films and I have a few
Post-Tober
films in order to finish up. I will start off
Post-Tober
with a rewatch of Gods And Monsters (about Frankenstein director James Whale), Plan 9 (Bela Lugosi's final film) and Young Frankenstein (a Mel Brooks spoof of the Universal horror films).
Best film: Misery
A rewatch after over 10 years and this holds up way better than I ever would have expected. A really gripping horror film and probably the best of the Stephen King adaptations.
Best classic Universal horror film (so far): The Old Dark House
Quite an awkward one to get hold of but a wonderful film about strangers finding shelter in a creepy house. And a fantastic comedy aspect here too.
Most 'out there' discovery (i.e batshit crazy film): Southbound
Some of the creators of the "V/H/S" film produce another anthology effort, this time with the stories more closely connected rather than on entirely separate videotapes. Creepy face masks, sinister 911 call operators and ghosts such as you've never seen before. Some real originality here.
Best surprise: A Horrible Way To Die
Reviews weren't great for this, nor for Adam Wingard's Blair Witch Project sequel (Blair Witch) which I have yet to see. I was beginning to worry that "You're Next" and "The Guest" might have been a fluke. So many cases where I've been excited for a quality filmmakers new release have led to disappointment: "Noah" (Darren Aronosky), "Get Santa" (Christopher Smith), "A Dame To Kill For" (Robert Rodriguez), I wasn't a fan of "Her" (Spike Jonze) and I still have as yet to find out whether I'll be as disappointed as most were with "Warcraft" (Duncan Jones). But it's great to see that this early 'before they made it big' entry from Adam Wingard is a real gem and I wasn't expecting that.
Best horror comedy: Abbott and Costello Meet Frankenstein
I mean sure, my favourite Universal horror film was also a horror comedy, but this was funnier and I feel it deserves special credit. My first Universal monster mash-up movie and I was very impressed by how well it all came together.
Worst film: April Fool's Day
Some are disappointed with the ending, but my real problem was everything that led up to it. I was told this was a horror comedy which probably put up my expectations. I found myself wishing I was watching "Black Christmas". Better kills, better characters, better story and actually a lot more fun than April Fool's Day.
Biggest disappointment: Dark Water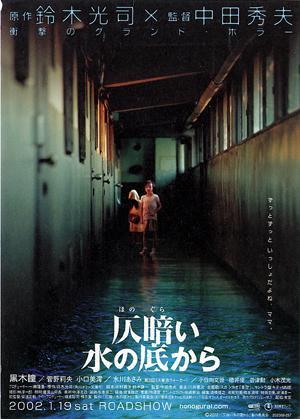 After my recent "Ring" movie marathon I'd become very impressed with Hideo Nakata and wanted to check out this classic Japanese horror movie that I'd missed before. Sadly, I just don't think it works. It's especially annoying because Hideo Nakata's wonderful filmmaking style is still present and I'm sure others out there will absolutely love it. The film just doesn't come together very well for me personally.
#22 The Invitation (2015)
Best thing: What an ending! It's always good when a film knows how to finish and knocks your socks off at the last minute rather than dragging things out.
Worst thing: The story gets a bit repetitive. Not badly. But the protagonist keeps getting reasons to be suspicious followed by reasons why he shouldn't be so suspicious. This back and forth builds up tension but it's unfortunate when the pattern becomes a bit too obvious.
A man still struggling after a tragedy and a divorce is invited to a reunion party by his ex-wife. It turns out she has discovered a bizarre self-help group to overcome her grief. The party seems strangely sinister, in part because of the odd over-friendliness of the hosts.
It feels like something must be wrong, but our protagonist's fragile emotional state makes him naturally insecure.
A very compelling horror with a tense and subtle build-up and a great payoff. Wonderful.
A+
#23 Late Phases (2014)
Best thing: A fantastic central performance of the badass blind war veteran.
Worst thing: Wouldn't the police be a little more concerned about an animal that can smash your door down?
A sense of fun and some great creature effects. This is another film I probably would have missed were it not for Letterboxd. There's a reason this is getting so many good reviews. It's a wonderful little film. If you liked Ginger Snaps you'll most likely love this.
Werewolves in the retirement community and a blind veteran who seems to be the only one who can work out what is happening. Our blind grumpy protagonist's abrasive attitude actually makes for a pretty compelling redemption story (of sorts).
Werewolves often don't look great, particularly in low budget features and I think even the cult favourite, Dog Soldiers, has this problem. Ginger Snaps also had its limitations. Late Phases has some exceptional effects work and also a pretty super transformation scene. Wonderful.
A+
#24 The Mummy (1932)
Best thing: Well clearly the best thing is Boris Karloff as the Mummy. I don't know about anyone else but I always grew up thinking of the Mummy as a zombie-like creature in bandages groaning and following Scooby Doo down a corridor. But all credit to the Stephen Sommers films for transitioning the mummy from the bandaged undead creature to a revived healthy-looking human being with special powers.
Worst thing: It becomes repetitive, with the female protagonist switching between lying down in a daze or wandering off to see the Mummy again. I found myself feeling like she should just be allowed to go to him. While it's stated pretty clearly that she is under a malign magical influence, the impression is often that she's met an exciting man who she would really like to see again and, in the meanwhile, she's kept essentially under house arrest by an unwanted admirer on the pretence that it's for her own good. I still feel that it's only a matter of luck that the boyfriend is correct in thinking she needs to be kept away from Imhotep. I think he'd be trying to keep her away from Imhotep regardless of whether she was being magically mind-controlled or not.
The Mummy suffers from being in incredibly slow and repetitive, but I do love Boris Karloff's performance as the villain. The opening is very cool but the rest of the film doesn't seem to know where to go next.
C+
#25 Dark Water (2002)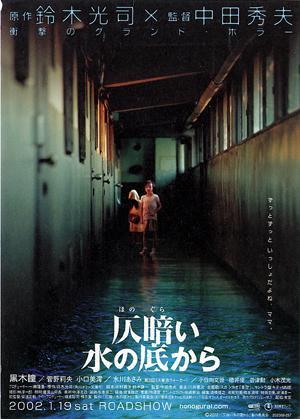 Best thing: Great atmosphere, themes, acting, build up.
Worst thing: Not really a horror film.
I've long had a problem with ghost films and I actually liked that Ring wasn't really following the format of a ghost story. Dark Water IS following that format though and it's one of those ghost films where the ghost presumably represents something in real life but I'm stuck as to what the message is meant to be.


If you take your ghost stories literally then you'll probably be annoyed. As someone who prefers when ghost stories are more allegorical, I found the message never seemed to move beyond "divorce sucks". Wouldn't this film have made that point more effectively without the leaky-ceiling ghost story?
Dark Water is really well made. I just have no clue what the point was. I simply don't get it.
D+
#26 Son of Frankenstein (1939)
Best thing: The performance by Basil Rathbone as the actual son of Dr. Frankenstein is great (and makes me think of Tom Hiddleston's performance in Crimson Peak), but the real star here is Basil Rathbone the inspector with the prosthetic arm who was once a victim of the monster.
Worst thing: Is the son of Frankenstein so stupid that he doesn't recognise when things are out of his control and he needs to come clean to the inspector? It would have been good if his stubbornness made more sense.
This film just started so well. The villagers are insanely suspicious of Frankenstein's son and the more they shun his father, the more inclined he feels to pursue his father's research. Igor is wonderfully creepy after his close brush with death on the noose. (Apparently everyone has forgotten that the character is called Fritz in the first Frankenstein film.) And the make-up job completely hid from me that it was Bela Lugosi providing this wonderful performance.
But after a while the film loses its way. The son of Frankenstein passionately pursuing his father's legacy is great, but when he is sitting around feeling unable to act for fear of being condemned by Igor's testimony, the film becomes rather dull.
Overall the first half makes this well worth checking out. If only it were a bit more consistent. One more thing to note though: I find it endlessly entertaining that the ultra-posh British parents have a child with what sounds to me like an American accent from the deep south.
B-
#27 Ghoulies 2 (1988)
Best thing: The Ghoulies tormenting people on the Ghost Train was brilliant.
Worst thing: There turned out to be absolutely no character arcs by the end of the film. Nothing that happened really matters to thr outcomes for the characters. When we began it seemed as if the film was about trying to produce a successful Ghost Train. By the end of the film that clearly isn't the aim anymore.
Great intro, a bit of a slow start, sone excellent antics in the middle and a rather uninspiring third act. Ghoulies is a seriously mixed bag.
This is certainly a massive step up from the first film, but it never really lives up to the opening scene. The characters aren't terrible but they have defining traits and not a lot beyond those. There's the man with dwarfism frustrated that he's not taken seriously as a Shakespearean actor, there's the drunk who feels like he's a burden and there's a morally unscrupulous rich guy exploiting his limited power. They are all admittedly more interesting as characters than anyone from the first Ghoulies movie, but there are no arcs for any of them.
When we reach the third act it's pretty obvious that we are simply wrapping up the story and while the effects work is fun it still makes for a pretty flat finale because there are no stakes beyond not wanting the characters to die (and it's pretty clear that they aren't going to be killed off).

I started Ghoulies 2 with such high hopes and there are some very fun moments, but it just runs out of steam.
C-
#28 Frankenstein Meets The Wolf Man (1943)
Best thing: The opening quarter of the film involving the reintroduction of The Wolfman was fantastic. Lon Chaney Jr is brilliant in the role as The Wolfman.
Worst thing: A medical doctor, Dr. Mannering, goes mad a little too easily. On top of that the film ends very abruptly.
The return of The wolf man is absolutely wonderful thanks to Chaney's super performance but I was wondering in the beginning how The wolf man would fit into a story about Frankenstein's monster. The answer is he doesn't really fit at all. There is no reason for Frankenstein's monster to appear in this film and yet I very nearly bought into it. The idea that Frankenstein's work on life and death might hold the secrets for allowing the wolf man to die almost works. But the logic becomes hazy and the filmmakers ditch this premise so they can finish with the showdown the audience is expecting.
Once again we have the wonderful sense of charm from the universal horror films. The pairing of Frankenstein's monster and The wolf man cannot help but make me smile. Sadly some unconvincing over the top villainy from one of the villagers and an all too abrupt ending prevent this from being one of the better universal horror films.
C+
#29 The Enfield Haunting (2015)
Best thing: All the performances are very effective and actually the film is directed very well. If only the subject matter weren't utter twaddle.
Worst thing: The film seems to want to have its cake and eat it. On the one hand it depicts something that simply has to be a real haunting. Characters witness and experience impossible things. Yet there's a sense that the characters know that it's probably not real and that maybe this is about something beneath the surface. However this can't be both a real haunting and an allegory. The way the film is set-up makes this impossible, particularly when
they bring back the medium for no reason other than to give Timothy Spall's character some closure. The last time the medium visited the haunted house she has terrified everyone. Why would they bring her back? Particularly when she herself said it was a bad idea. Yet Matthew Macfadyen's character mysteriously insists it is worth it and lo and behold, Timothy Spall's character benefits in a way that surely couldn't have been forseen. It was almost as if they staged that entire encounter for his benefit. If this is a story about people making things up, that calls into question everything we are shown.
Considering that I most often hate ghost stories, it's perhaps not surprising that the Enfield haunting didn't completely work for me. It was actually pretty well made, but I couldn't help but feel that its attempts to introduce ambiguity were surely only going to irritate everyone. If you believe in ghosts then it suggests people are making everything up, whereas if you don't believe in ghosts it just seems completely inconsistent.
Maybe it wasn't helpful that I kept imagining what would be really happening if there were no ghosts. Yet I think that is precisely what's the film makers expect us to do. When the mother explains, "There were more of us than you. You couldn't see everything," the suggestion is that she knows the children were tricking the paranormal investigators. It's a pity that they missed out the other part of the story I heard where the ghosts disappear because the children get really into the musical Grease (actually I've only heard that piece of trivia from Stuart NLA from the Now Playing podcast and I am as yet to find any mention of it anywhere else). It seems that essentially this is a story about a bunch of kids making stuff up, but I'm not entirely sure what point the film was trying to make about this. This is quite well made, but I can't help but feel like I'm missing the point.
C-
#15 It! The Terror Beyond Space (1958)
Best thing: While the effects have dated and often look daft, I still want to credit the way the filmmakers make the most of what they have. Shadows on the wall, a face in the dark or the flailing man in a suit. At one point the creature is kept at bay by an acetylene torch.
Worst thing: The characters are dull. The opening premise is that the survivor of the original mission to Mars is suspected of murder. They don't seem to treat him even remotely like someone who might stab them in the back and he doesn't really feel like someone with any more familiarity with the alien threat than anyone else. Whether it's the script, the acting or the direction, that character's backstory feels completely mishandled and it just doesn't seem to play into the story beyond the occasional naysayer.
I have to admit that the effects are laughable, the characters are boring, the story is flimsy and I really can't recommend this film.
Even so, if you want the quintessential space monster movie with effects which were exciting at the time, even if they don't remotely hold up now, this is the film for you. The script isn't winning any awards but there's enough of a story here that it won't bore you to tears. So what I mean to say is: I don't regret watching this trashy dated sci-fi yarn.
Also it was nice to see the female crew had roles as scientists and doctors. Actually they seemed like they had the most professional expertise in the whole crew.
C-
#16 Maniac Cop (1988)
Best thing: The premise is set up very cleverly as a mystery to be solved. It's very cool how the shots are composed so that we never see the maniac cop's face and we also can seriously believe that witnesses to his crimes won't have seen it either.
Worst thing: While it was disappointing to see Bruce Campbell playing it straight, he's fine in the role - if a bit bland. What was odd for me (and nothing was wrong with the performance) was the way the female officer who arrests people who pay for prostitutes by posing as one still has the same overdone makeup in her uniform. We are now pretty used to seeing female police officers with their hair tied back, but she seems like she's ready for a night out and it just makes her look unprofessional as an officer. Perhaps I'm blaming on her outfit what is really better explained by her performance. I never really get the impression that she's had police training. (Or perhaps it's the direction. Bruce Campbell seems distinctly lacking in decorum here too.)
Maniac Cop begins with a series of shots of a police officer dressing, putting on his gun holster, his badge and other accessories. I found it a little dull. I think living in a country where the police generally don't carry guns the image of a scary police officer isn't so creepy. That being said, I'd also note that most deaths here don't involve guns.
The central villain here is scariest while his face remains hidden. When finally his face is revealed, he doesn't look so intimidating. When the film moves away from its initial mystery to an all-hell-breaks-loose scenario I was reminded of the film The Hitcher. That film had a rather creepier Rutger Hauer in the lead role.
Overall this was a lot of fun but lost momentum in the second half when it crossed a line and became a bit too silly. But in the first half the mystery absolutely gripped me.
B+
#17 Bride of Frankenstein (1935)
Best thing: Dr. Pretorius is brilliant and has some great darkly comic moments. (And he's played by Ernest Thesiger from "The Old Dark House"!) I love when Frankenstein asks the servant to send him away, she says "Right away sir!" and leaves through the door, only for us to see Dr. Pretorius immediately emerge from a completely different door.
Worst thing: I always find it very odd that Pretorius is so fascinated with Frankenstein's work when his own creations seems more advanced. I don't want to give away too much for newcomers but Pretorius appears to be able to create life from scratch, not from dead bodies.
Bride of Frankenstein is funnier than Frankenstein, darker than Frankenstein and has more emotional depth. This is definitely a sequel that improves on the original film.
B+
#18 Abbott and Costello Meet Frankenstein (1948)
Best thing: The more Lou Costello imitates Frankenstein and Dracula the more it cracks me up.
Worst thing: It's great to see Bella Lugosi returning in the role, but with this comedy style he seems really sweet instead of terrifying. Not necessarily a bad thing, but a little disappointing.
I never thought I'd be so happy to see the same actor returning as the Wolf-Man. While Abbott essentially plays the straight man he's also the sceptic. Lon Chaney Jr. as the Wolf-Man, being the most reluctant of the monsters, has to be the one to provide the exposition of an evil plot by Dracula involving Frankenstein. He is wonderful and works very well alongside the two comedic foils.
While I hope to see House of Frankenstein, where the different monsters are also reunited, as yet this is my first Universal horror monster mash. The recent plans of Universal to cash-in on the craze for shared universes make a lot more sense now, seeing how well the different monster worlds cone together here. That being said, Dracula's horror does feel a little diluted as a result (though that's probably because of the emphasis on comedy here).
Can Universal revive a shared universe like this? All these horror franchises have had a long history since the 30s and 40s. There were mixed receptions for Branaugh's Frankenstein and also for the more recent Victor Frankenstein penned by Max Landis. Werewolves are pretty big but while Ginger Snaps, Teen Wolf, and The Howling all have cult appeal, the straight adaptation with Benicio Del Toro was widely trashed. Dracula has had endless adaptations, but the attempt to make him a relateable anti-hero in Dracula Untold seems like a real misstep.
Part of me thinks they should just jump straight into a monster mash, but the film that comes to mind with that format is Van Helsing with Hugh Jackman where the whole thing went goofy as hell (think X-Men 3 levels of chaos. Fun enough, but kind of daft too).
Abbott and Costello's mash-up film is great fun and regularly had me laughing out loud. They have great comic timing and continue the same wonderful charm of earlier entries in the Universal series. It's worth remembering that the Universal movies often include a bit of comedy. Even Dracula has moments with the asylum staff, such as when one announces: "Sometimes it feels like we're the only sane ones here, and I'm not sure about you." Abbott and Costello is very much building on what has come before and carries the same fantastic charm.
A+
#19 Ghoulies (1984)
Best thing: While the ghoulies themselves look very cool, the best thing is the dwarf warrior spirits. In a supposed horror comedy, they were the only ones with any comic timing.
Worst thing: When someone has time to call out "Why?" before toppling to their death down the stairs a second or so later. So dumb!
If this was just plain old creepy it could have been a cool film, but there isn't really much of an atmosphere in this film. The protagonists' friends are pretty boring. Yet on the other hand this isn't really a comedy either. The ghoulies are disgusting and adorable but they pretty much unimportant to the story.
This could have worked but the script needs to be completely reworked, the dad needs to come back sooner (we all saw that coming), the ghoulies need to do something either funny or terrrifying and the deaths need to be way more inventive. But without all these changes? Meh, it's just about watchable.
D+
#20 April Fool's Day (1986)
Best thing: The fools day pranks, such as the collapsing chair, are quite fun.
Worst thing: I heard this was a comedy, but there are no laughs to be had here. There aren't even interesting characters to follow. We have the actor who played Biff in Back To The Future being a bit of a clown and we have a bookish girl stereotype, but the script doesn't really go anywhere with those characters.
There were some really low points when I was working my way through the Friday 13th series. Sure, I'd say there are Friday 13th films worse than this, but even Jason Takes Manhattan is way more fun.
For a film about practical jokes and serial murder this is unbelievably dull.
D-
#21 Room (2015)
Best thing: I had always felt awkward about seeing this film because it is about a kidnapped abused girl/woman. It felt like the film would either be horrifying or it wouldn't be treating the subject matter with enough respect. But I hadn't realised that the real focus would be on what happens to someone after they escape from captivity. The way the child, who has always been told to stay well clear of the one person who isn't his mother, won't address anyone directly. Sadly the film doesn't really explore this terribly well by the end.
Worst thing: Every time the kid does one of his monologues it is teeth-grindingly irritating. It doesn't help that this quiet kid doesn't really seem much like the talkative child doing the monologues. And frankly, the monologues add nothing to the story and are really awkward because they trivialise the drama.
There are some wonderful moments. This is a very well directed movie. Unfortunately the script leaves much to be desired. There ought to be so much to say about the mental and physical consequences of a childhood spent in a small shed. But here that is basically just boiled down to an odd mythological understanding of the world and the real world ramifications are glossed over. There was potential here, but the film doesn't seem to explore the subject matter comprehensively enough to really convince me.
And the tv interviewer who seems to be actively trolling the kidnapping victim by trying to fuel their survivor's guilt? What is up with that?
C+
I am absolutely loving my foray into the old Universal classics. They may be dated and trashy but my goodness is it a lot of fun to immerse yourself in that world! Expect many more classic Universal horror movie reviews in later updates....

Part one here

To see which films I am planning to watch (and which ones I've already seen) check out my Nope-Tober 2016 list on letterboxd.
#5 Misery (1990)
Best thing: There is such a wonderful nail-biting tension in so many scenes in this and this time around that was only exacerbated because I was waiting for THAT scene. But even newcomers to the film will feel like things are about to go very wrong.
Worst thing: It's a pity that they opt for the "Is the baddie really dead?" trope. This isn't a supernatural horror and I'm not convinced that the trope works very well here.
Misery is an incredible film and probably my favourite film that adapts Stephen King's work. It's cool to be rewatching yet another film starring James Caan. This is certainly very different from Rollerball.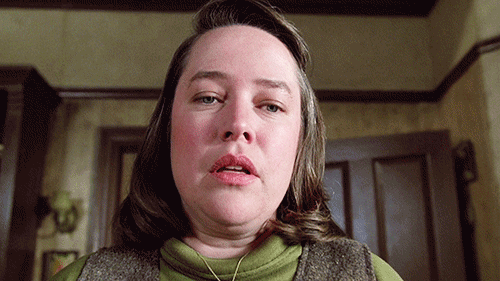 Kathy Bates is amazing as our protagonist's greatest fan. Occasionally there's a shot from the protagonist's perspective showing her looming over him and the effect is chilling.
It was also cool to see Frances Sternhagen as the sheriff's wife. Some may recognise her from "Outland", the sci-fi western with Sean Connery. Both films feature her sharp snarky line delivery.
Stephen King adaptations always seem to be about writers but in other films it's generally been less clear that the character needs to be a writer. Does the kid in Stand By Me need to be a storyteller/writer to habe his adventures with his friends? Does Jack Nicholson need to be a writer to act as a caretaker for the hotel? Does the guy in Tommyknockers need to be a writer?
But no, James Caan's character needs to be writer. It is vital to his scenario that he be a storyteller of some kind. There's possibly a class aspect here too (or possibly an urban /rural divide) since the fan loves all the aspects of the novels that the writer values the least and she cannot engage with descriptions of inner city living. We can see how the fan seems to love the trashy romance world the author has created more than people in real life.
With the current trend of obsessive and protective fandoms often populated by inflexible and pushy fans, this film meant more to me than it did the first time around. I think I just thought the villain was simply evil when I first saw this film. Now I see a much deeper character.
A+
#6 Ravenous (1999)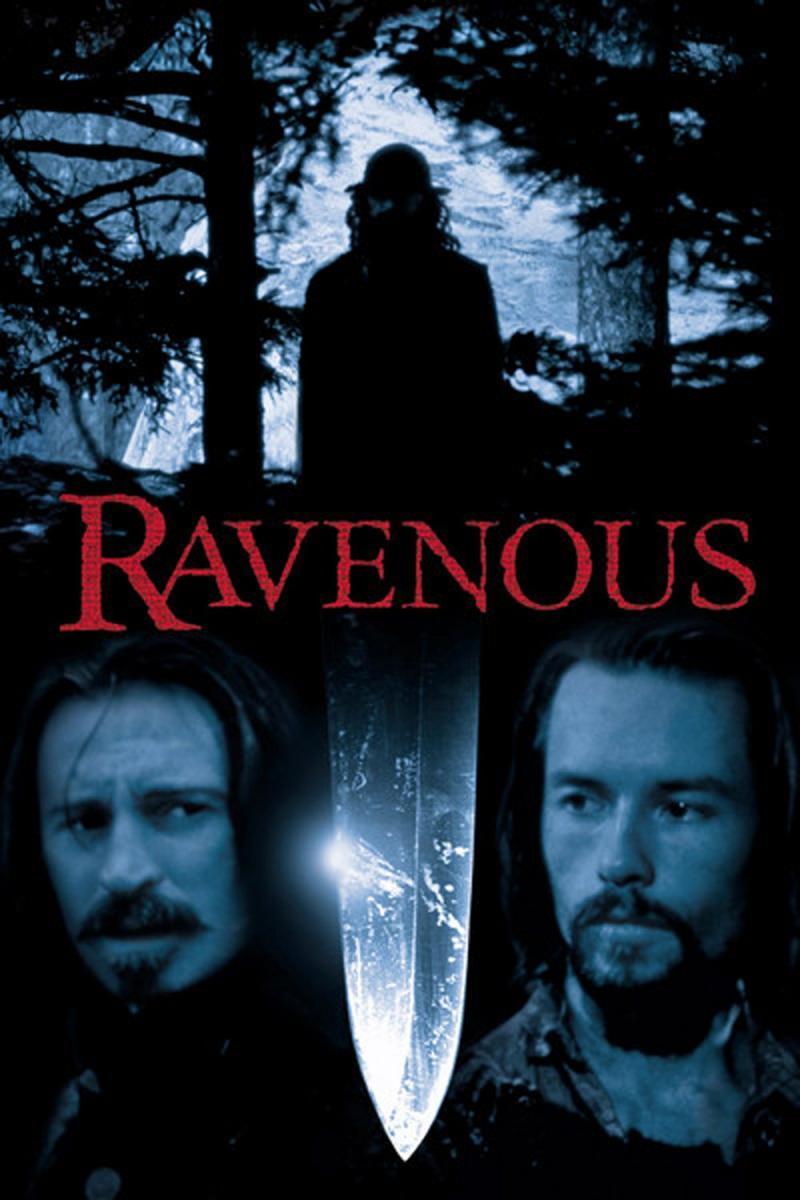 Best thing: Antonia Bird reunites with Robert Carlyle again after her film with "Face" with other UK talents Ray Winstone and Phil Davis. His fantastic performance really pulls together this new take on vampirism. Carlyle acts here as the Lestat figure with Guy Pearce as the reluctant figure being seduced into that same lifestyle. Wendigo is not the same as vampirism, but the parallels are obvious.
Worst thing: Antonia Bird is also reunited with Damon Albarn whose musical compositions here are a little bland and seem at odds with the tone of the film. Perhaps the intention was to be quirky, but while there are certainly odd aspects to this film and while there's a tongue in cheek aspect, this is still a film which gets very creepy.
I've long felt that Face was an underrated film and I feel the same about Ravenous. Great cast, great performances, great ideas, great film.
A+
#7 Dracula (1931)
Classic Universal horror movie #2
Best thing: While on first watch the most exciting element was Bella Lugosi. This time I had more appreciation for Edward Van Sloan as Van Helsing, though I think the 1979 version had a more intense face off between Van Helsing and Dracula. But this time the big standout was Dwight Frye as the unhinged and incredibly loopy fly-eating Renfield. Just such a great performance, particularly when you compare with his sensible normal performance at the start of the film.
Worst thing: The bat on a string. So many scenes feature that bat on a string and it's terrible. Also, in one scene that is supposed to be depicting an outside balcony it is so obviously a set and you can even see the corner of the studio room.
Dracula has a lot of appeal but nobody has really been too upset about the way the original story is redone again and again. Each version has its own charms and its own odd quirks. Personally my favourites are the two 1979 versions (the one with Frank Langella and the one with Klaus Kinski). But Bella Lugosi has a real charm to his performance and is portrayed here in a fantastic way.
The film as a whole is a bit hokey and and never actually ends so actually it relies in its performances all the way through. (It certainly can't rely on its special effects.) Returning to this film I was hooked by its charm.
B-
#8 Dracula's Daughter (1936)
Classic Universal horror movie #3
Best thing: The comedy scenes with the police officers are actually hilarious. Universal do like to give a bit of comic relief from the side characters and we get more than usual here.
Worst thing: Discussions on how to cure vampirism with the psychologist are a bit tedious and the ideas discussed don't really pay off terribly well.
I remembered this being rather dull, but I was actually pretty engaged with it this time. The practical jokes the male protagonist's secretary plays on him are more fun than anything Dracula's daughter does and the side-plot with Van Helsing doesn't play nearly enough into the main story, but overall this isn't too bad an entry in the Universal series.
C+
#9 White Dog (1982)
Best thing: The dog is incredible. All credit to the director and the animal trainers who were able to capture such a full-on character-filled performance. But I also want to call out the point where the protagonist confronts the old racist.
Worst thing: The female lead is pretty cool, but can come off a bit whiny when she's coming to terms with how bad it is to keep the dangerous attack dog alive.
White Dog is a very interesting film and remarkably intelligent considering how silly and cheesy the trailer makes the film look. I could never have predicted the deep social commentary in the background of this film. There is also consistent tension, wondering when the dog will stay docile and when it will attack.
A+
#10 The One I Love (2014)
Best thing: Mark Duplass gives a very physical performance, distinguishing his real arseholish self and his doppelganger idealised self.
Worst thing: Towards the end things do begin to drag a little and the 'philosophical' aardvark example? Meh!
I feel like this was an interesting premise with some great performances, but the writing was missing something. I found it quite hard to warm to the characters and the film dragged a bit in the middle.
It also felt odd to me that the male doppelganger feels charming while the female doppelganger feels like a Stepford wife. I'm presuming this is intentional and perhaps it is to do with the boyfriend's personal unstated preferences regarding his girlfriend.
The final twist is incredibly obvious and telegraphed to hell, but I don't think that is much of an issue. It's the consequences of that twist that matter and the audience is also free to consider whether the characters can see the twist coming too. It's pretty interesting really.
Admittedly this is more of a sci-fi than a horror, but there's a clear 'Invasion of the Body Snatchers' influence. Still, this is a very different take on the concept from 'Honeymoon'. Almost the opposite concept in fact.
B+
#11 Frankenstein (1931)
Classic Universal horror movie #4
Best thing: Boris Karloff is actually excellent as the monster. The dad/baron is also brilliant as a grumpy old man.
Worst thing: Perhaps if we'd been told that the little girl was blind, that scene would have made more sense. I was a little confused as to why she couldn't just swim back.
There's something very special about the Universal Frankenstein film. The initial creation of the monster is simply wonderful. The story does drag a bit in places though. The same charm remains here as we saw in Dracula. (I also like to pretend that Van Helsing taught Frankenstein and that Renfield became his assistant.)
B+
#12 Driller Killer (1979)
Best thing: Driller Killer has a very naturalistic feel and I really felt for the protagonist as a painter struggling to be taken seriously as an artist while suffering through poverty while he tries to perfect his masterpiece.
Worst thing: Too much time spent on the band that moves in to another flat and very little time spent on what drives the painter to go out driller-killing.
One special effect where it really looks like the killer is actually drilling into a man's head is especially effective. But we are never very clear on why the protagonist decides to kill anyone. I have a theory that he hates what he sees as failings in himself, as a man on the verge of being kicked out onto the street, but frankly the film never really tries to explore this.
The scenes of him working on his art and continuing his relationship with his hanger-on girlfriend and her own drugged up lover are the most interesting.
Listening to the commentary for this film you wouldn't think any thought had been put into it at all. The director sounds like he is on drugs when he discusses the film and seems to be most interested in how high people were when making the film. Nevertheless I think the main protagonist gives a really great performance in what ends up being a very shallow and poorly paced film.
Driller Killer was an interesting film, but in the end, despite a great central performance, it's pretty dull. But with some kind of genuine message rather than just random murders, I feel like this could have been something way more worthwhile. (To give credit where credit is due though, I didn't realise until now that the central performance that I enjoyed so much is actually performed by the director himself.)
D+
#13 A Horrible Way To Die (2010)
Best thing: I was happily surprised by the ending. The female protagonist is going to alcoholics anonymous meetings and the male killer seems to regret each of his killings. It felt clear that there must be some connection, but I was apprehensive as to how the film would handle those kind of parallels. I was very happy with the way things wrapped up in a very satisfying ending.
Worst thing: There are a lot of atmospheric moments and shots which express the chaotic emotional states of the characters. Generally these work okay, but at one point it becomes especially clear that the camera is just being wiggled around wildly. The intention was to make clear that at this very dramatic point things are not right, but instead it rather took me out of the film.
Adam Wingard made a number of films before You're Next, but they are genrally very short. A Horrible Way To Die is also less than 90 minutes, but it seemed to be the most easily accessible of these early films. (Perhaps I'll eventually see "Pop Skull" and "Home Sick" too.) There are a few familiar actors here from Wingard's other films and there's a similarly good structure to the story too.
If Blair Witch (Wingard's latest movie) is really as bad as some suggest then that's a real pity since their prior work has been so consistently solid. Even this small project is just so great.
A+
#14 The Wolf Man (1941)
Classic Universal horror movie #5
Best thing: The conflicted feelings of the wolf-man are wonderfully played by Lon Chaney Jr. in the central role. There's also a cool plot surrounding the father by the end, even if he doesn't look like he could possibly be Lon Chaney Jr.'s father.
Worst thing: The costume simply doesn't look like a wolf! Now that we have American Werewolf In London, the failings in the effects work are that more obvious, but the real problem is that the story expects us to believe that the werewolf could be mistaken for an actual wolf with genuine-looking wolf tracks. The fact is, as beastly as the wolf man looks, he couldn't possibly be mistaken for an actual wolf.
The Wolf Man is slow, a bit silly and the acting is better than the script. Still I feel the story really finds its footing by the end. The story comes full circle and the main protagonist, once we've got over his creepy pick-up lines and spying on a lady's dressing room with a telescope (seriously!) keeps our interest through the story.
B-
It's time for the October horror marathon. 31 films in the month of October. I've got reviews below for my first 4.
On Letterboxd it's now pretty popular to engage in a marathon known as Hoop-Tober with a load of stipulations for what sort of films you should include. I've decided instead to go with the more relaxed Nope-Tober, just picking out films which I haven't seen. Still some of the stipulations of Hoop-Tober such as to include a movie adapted from Stephen King (in honour of the awesome Stranger Things series), to include an animal movie, to include movies from multiple countries and decades, to include a series of movies. These are all going to be met pretty much by pure coincidence.
My theme this year is going to be classic Universal horror movies. I didn't rate the ones I saw very highly but I found a great deal of charm in all of them and am very keen to revisit them now.
To see which films I am planning to watch (and which ones I've already seen) check out my Nope-Tober 2016 list on letterboxd.
#1 Victor Frankenstein (2015)
Best thing: When Frankenstein is making his argument by shouting "BABIES IN VATS!" it absolutely cracked me up. I love how wonderfully manic and unhinged Victor Frankenstein comes across, making it very easy to see why his work would be dismissed.
Worst thing: When Frankenstein actually DOES come to question his work it felt a bit puzzling to me that he would do so at that moment. The way that scene plays out seems a bit awkward. Also the final act doesn't keep up the same energy and focus of earlier hi-jincks.
Another Max Landis script. I loved American Ultra and both Chronicle and Victor Frankenstein have been wonderful films somewhat diminished by their chaotic and rather less focussed third act.
The introduction of Igor is very cleverly handled and Daniel Radcliffe does a really good job in the role, but the real star here is James McAvoy with his excellently eccentric title character. A conniving untrustworthy figure driven by rather misguided ambitions.
There are some clever thematic flourishes. Igor parallels the monster in that he is a creation of Victor (in a way) and the spying detective parallels Victor in that he is driven by obsession. But on top of that, it's all very very fun.
B+
#2 When Animals Dream (2015)
Best thing: At the funeral our protagonist makes a power play by offering everyone tea. One element of her transformation is emphasised during this fairly mundane act and it becomes a pretty tense scene as a result.
Worst thing: While a simple plot isn't necessarily a bad thing, I feel like there was room for fuller characterisation to make the story more interesting. The characters don't really talk much and while that's sometimes played to good effect there are points where it felt like our protagonists would be more relateable if they expressed themselves a little more.
On the one hand, When Animals Dream is a very interesting film with a really compelling take on the werewolf myth. On the other hand, this film feels way too slow and it could do with more interesting character development. If this is about the angst of growing up, does that really mean that our protagonist needs to be so quiet and withdrawn?
Well worth a watch but, with subtle tension rather than excitement, it might be a bit of a struggle for some (and I wouldn't say it was a walk in the park myself).
B-
#3 Southbound (2015)
Best thing: There are a lot of cool creepy elements here and, while the CG effects might be a bit hokey by modern standards, I really do love the floating skeletal monsters. (And I really appreciate that they are first seen on broad daylight, even though putting them in darkness might have hidden their computer-generatedness (I don't think that word exists but anyway...) However, the creepiest element for me is the smiley masks of the intruders in a later home invasion storyline.
Worst thing: In Southbound, one story moves directly into another, helpfully avoiding the wraparound element that was always so poor in the V/H/S films. However, not all segments feel played out when they finish and I found the worst culprit was the story of the all-girl travelling band. That felt like it could have led to a longer story and when it's cut short it's frustrating. Particularly when we then move to another couple of stories where the characters really don't seem to have the same level of depth.
(Interestingly I think it's a similar problem as I had with Ti West's House Of The Devil. The film had me gripped and yet just when the story is reaching a climax it suddenly stops.)
Southbound is a compelling horror anthology. I wouldn't say it blew me away and I sometimes found the way stories flowed into each other instead of clearly ending was frustrating. However, Southbound is undoubtedly creepy and consistently kept me on the edge of my seat.
If you enjoyed anything in any of the V/H/S movies you probably ought to give Southbound a go. Even if it doesn't reach the highs of V/H/S 2's Safe Haven segment, Southbound is more consistently high quality than the V/H/S movies were.
B+
#4 The Old Dark House (1932)
Classic Universal horror movie #1
Best thing: There are a whole array of colourful characters and they are all pretty great. The god-fearing inhospitable lady and her nervous but polite brother are very cool, but I also very much enjoy the chorus girl and her relationship with the boisterous northern businessman. These are all characters I felt pleased to be spending time with as well as a great source of fun.
Worst thing: The least interesting characters are probably the married couple, but even they are still pretty cool. The decision to have an actress play the elderly grandfather felt a bit odd. But I think the worst thing was when characters kept locking people in rooms. It was pretty much the worst thing they could do and while I understand this was to limit which people could play a part in the story at that stage, it was quite frustrating.
I say this having already rewatched a few of the classic Universal horror films for this movie marathon, so I think I can confidently say: this is currently my favourite of the Universal horror films.
The Old Dark House has a horror comedy tone which naturally makes it especially appealing to me. This isn't unusual for a Universal film though. What impressed me in particular about The Old Dark House was the depth of the characters and their interactions.
Even the more over the top characters still have a depth to them. The two main characters who live in the house are a religious mean old lady obsessed with sin and a polite nervous figure who does not believe in God.
When the brother is saracastically saying of his sister's insistence on saying grace: "She wants to thank him (God) for all the good fortune that has befallen this family." It sets up what we are walking into and is very funny at the same time.
If you enjoy films like The House On Haunted Hill or the original Little Shop of Horrors then you will love The Old Dark House.
A+
Macbeth (2015)
Best thing: Obviously the film is absolutely gorgeous, but the very best thing here is Fassbender's performance.
Worst thing: I know a lot of people have been concerned about mumbling here, but I think really all their problem really comes down to is a strong Scottish accent from the cast. I used subtitles and I think that was fine. This is actually a film with very little I feel able to fault. For worst thing, I'm going to opt for the opening child funeral. I know why that scene is included, but I think it's a bit of a flat way to start the film. (Though certainly not a deal breaker.)
A big improvement over Roman Polanski's version is that the film doesn't use voiceover. The lines are always delivered on screen by the actors, so we always get a proper performance rather than actors staring into space while their voice plays in the background.
This version of Macbeth shares the ambition of Polanski's version to be a movie rather than a play caught on camera, but here the solution is that characters are often talking to themselves when lines would originally have been directed towards the audience. (Expressions of betrayal are always stated neatly out of earshot of the betrayee.)
The blood, the passion, the violence, the madness. Everything is here, the performances are wonderful and this also doesn't include the random unnecessary nudity of Polanski's film. The story of Macbeth's opponents is also handled very well, capturing the full emotional consequences of Macbeth's cruelty.
This is an excellent adaptation and, from my experience, one of the better Shakespeare adaptations.
A+
A Bucket of Blood (1959)
Best thing: The central performance of Dick Miller is brilliant. I need to see more films with this actor. So far I've mainly seen him in Joe Dante movies but I also saw him in the original Little Shop of Horrors. He always gives an enthusiastic comedic performance and there's always a twinkle in his eye. It's so wonderful to see him in a leading role and it's actually strange to see him playing a low confidence weirdo rather than the confident out-spoken figures he normally plays.
Worst thing: Well actually the worst thing is how terrible the DVD transfer is. This was a very low quality copy of the film and I feel that will have had a real impact on my appreciation of this film. But dealing with the content, I think the opening is the worst part. We start off with a dreary beatnik poem set to annoying awkward jazz accompaniment. Even though our protagonist is in the foreground the insistent irritating drone of the onstage performer focus us to recognise it and I found it incredibly distracting. Perhaps it's necessary for us to recognise how ridiculously pretentious this art scene is, but wow, was there no other way?
I'm a sucker for horror comedies and this low budget example is a wonderful little gem. Sure it can be pretty silly but that's always intentional and always funny enough to be worth it. The comedy also relies on the tension, producing that wonderful blend of laughter and creepiness that makes me love this genre so much.
Our protagonist wants to be an artist so much he goes to unethical lengths, but he seems to struggle to understand the world around him. There's a sense of innocence to him. Like perhaps he doesn't understand what he's doing and, perhaps more realistically, lies to himself in order not to feel guilty about the positive attention he receives.
I'm sure anyone who has not seen the film yet is getting confused by this point, but trust me, this is one you will not regret checking out.
B+
Educating Rita (1983)
Best thing: Michael Caine and Julie Walters are two incredible performers so seeing them acting alongside one another is almost enough to recommend this by itself. However, I really love the way this handles ideas of class. Both the characters have somewhat misguided understandings of class boundaries, but their respective journeys both reveal the deeper complexities and subtleties of class division. I've long struggled to understand how class works. Having come from a middle class background and left university to find myself stuck in fairly low wage positions, class has always felt like an odd concept for me to come to terms with. But I feel like Educating Rita really helped me understand class divisions better (as they stood in the 80s at least).
Worst thing: The synthy music is terrible. At certain points where it starts up that music is startlingly offputting. That the director felt it made sense to include music like that really dates this film more than anything else.
Julie Walters' character believes that learning how to write academic English essays will make her higher class. Her boyfriend just wants her to marry him and have his children. Michael Caine is fascinated by her because she is so unlike his students writing identical essays about classic literature and he feels like he would actually be tainting her if he taught her how to churn out the same kinds of essays rather than enjoying literature for its own sake.
Funny, charming, fascinating and deceptively simple.
A+
Zootropolis (2016)
I don't get why they changed the title in the UK either. Weird.
Best thing: The fox character. Unlike the endless optimism of the protagonist, the fox is very cynical and it's interesting that it is a cynicism that has developed in response to prejudicial treatment including ritual humiliation.
Worst thing: Zootropolis is clearly supposed to be a comedy, but frankly its not very funny. Zootropolis involves a lot of different background details, some beautiful artwork and some great world building. But I didn't find much that made me laugh. (I wasn't tickled by the sloth scene, I'm afraid.)
Very nearly a good film, but this is a film I found more interested in its visuals and its message than in really pulling me in. I'm glad the humour worked for other people, but I wasn't all that impressed. (Is it me, or did Idris Elba have the best jokes?)
Of the recent 3D animated, non-Pixar Disney movies, I'm surprised to find that Tangled is still the one that appealed most to me. Wreck-It Ralph appealed to me a lot, but when it became stranded in a sweet-themed Mario Kart world I felt it lost its way. Frozen annoyed the hell out of me with its terrible songs, yet while Tangled also had that issue for me, I really loved the abusive mother connection between Rapunzel and the main villain. Also, in Tangled, the horse was BRILLIANT. (Actually Big Hero Six was Disney, so I guess that's actually my favourite.) But Zootropolis? Yeah it was fine. Nice world-building, but I could have done with more effective humour.
C+
45 Years (2015)
Best thing: While the ending felt a bit sudden, the ambiguity makes for some interesting interpretation as to whether the wife needs to reanalyse their marriage or whether she is being unnecessarily paranoid.
Worst thing: It feels like we ought to be going to be returning to the location of the protagonist's youthful love affair. That wait ended up being in vain. That's not a terrible problem, but I felt the actual direction of the film left it essentially stopping dead without a particularly clear resolution.
While there are some awesome performances here, the story is pretty low-key. There are really interesting ideas under the surface, but that's generally where they remain.
The subtlety is both a blessing and a curse. On the one hand, the premise is fascinating and there are great messages about the nature of very long term relationships and raises questions about regrets and compromises in love and life. But on the other hand this is not a film with much of a plot.
B+
Titan AE (2000)
Best thing: The film creates a Star Wars-esque world with a chosen one and a evil villain evoking Nazi authoritarianism. Within that framework there's plenty of inventiveness.
Worst thing: The characterisationis mostly pretty thin, so the movie's attempts at emotional moments really don't work. The scene where the ship dances with the space stingrays dragged particularly badly, especially because of the cheesy music.
I can kind of see the Joss Whedon touches in this science fiction cartoon movie but overall the more charming moments can't quite make up for the unengaging vocal performances or the general feeling of naffness.
C-
The Adventures of Robin Hood (1938)
Best thing: The colourful visuals. The filmmakers were clearly making maximum use of colour and so everyone is brightly coloured and there's a wonderfully distinctive style.
Worst thing: My goodness this is so ridiculously cheesy! And things really go off the rails when King Richard has to engage in a sword fight against his own palace guards. Much of what characters say about divisions between Normans and Saxons or about freedom of individuals is really so anachronistic, and yet so sincere, as to make it incredibly hard to suspend disbelief.
I received a recommendation for this film from two separate sources both around the same sort of time. One was the podcast "The Canon" and I've forgotten where the other recommendation came from. I've enjoyed older films quite often. I loved Casablanca, M, Double Indemnity, Citizen Kane and I even prefer the original Scarface to the version with Al Pacino. But while Adventures of Robin Hood was sweet, it was incredibly dated.
I know historical accuracy shouldn't be too important in a film like this, but it's incredibly frustrating. I mean, sure, King John made a lot of mistakes and the poor probably suffered under him like they did under most kings, but he wasn't the overbearing tyrant he is made out to be here. Eventually he'd be forced to sign the Magna Carta, which ended up being one of the most important human rights documents in British history. It established habeas corpus, the right not to be imprisoned without trial. In the this would result in slaves being able to gain freedom simply by walking on British land.
Also the Norman/Saxon rivalry seems out of place. The royal family had been Normans since William the Conqueror since 1066. By the 13th century it's not really a central issue anymore.
And Richard The Lionheart returning? Give me a break! He got out of Britain as soon as he could. He returned to France a few times but he had no interest in returning to England. Portraying this warrior from the Crusades, who actually mass-murdered prisoners of war, as the absent 'good king' is beyond absurd.
Robin Hood Prince of Thieves was clearly inspired by this film, particularly in the scene where Robin fights Little John at the river. But, as much as I didn't think Prince of Thieves stood up at all well last time I watched it, I can't help but feel that it improved on the original. Heck, Alan Rickman alone helped to improve one of the weakest aspects: the villain.
Adventures of Robin Hood is an sweet little film, but it's very dated and not really a film I'd recommend.
C-
Dark Places (2015)
Best thing: The film is set in the past and in the present and the parts in the present were brilliant. Charlize Theron is fantastic as the grown up massacre survivor, Corey Stroll is fantastic as the brother convicted of the murders, and Nicholas Hoult is great as the "kill club" organiser who is obsessed with solving old mysteries.
Worst thing: The resolution of the mystery felt far-fetched to me. A deal is struck between two characters which felt a little hard to swallow.
Charlize Theron is a fantastic actress. Like with the movie Young Adult, she plays a bitter and somewhat selfish character, though with her character's childhood trauma the attitude is more understandable here.
This film is an adaptation of a book from the same author who wrote Gone Girl and personally, I much preferred Dark Places. The characters felt more relateable.
I don't really understand why this hasn't received more positive attention. It's a star-studded adaptation from the director that brought us Sarah's Key and while Kristen Scott Thomas' powerful screen presence gives that film the edge, this is a very capable follow-up all the same.
If anything the problems would seem to lie with the original story. In a investigation into a mystery like this, the solution needs to pay off. Perhaps with less flashbacks and more present-day detective work this
could have been more satisfying?
B+
Rollerball (1975)
Best thing: I'd forgotten how well the Rollerball games are portrayed. They don't have Tom Savini to splatter the arena with gore, but we get some serious violence all the same. How did I forget about the bit where one of the sportsmen is set on fire? But what really makes the games work is the way the drama surrounding the games builds the tension. (Rather like with real life sports I suppose?)
Worst thing: In the end, as much as I love dystopias, the one set up here doesn't entirely convice me. The treatment of women is one that I struggle to accept. In this world an 'executive' can arrange to be given an ordinary person's wife if he wants them. Major female characters in this film are almost always employed to spy on the protagonist so it's difficult to understand how they experience the dystopian regime.
I'd say that this was the real inspiration for The Hunger Games. A highly politicised sports game intended to distract from real life oppression and to send a message to the people about their own powerlessness.
While it's a very cool vision of the future, they didn't need to spend so long on building up that world. Rollerball feels way too long and not all the scenes outside of the arena were necessary to immerse us in the world. While I really like the scene where Jonathan goes to see the supercomputer, I do not think that scene was good for the pacing. With a runtime of over two hours, I think someone needed to trim some of the fat off this film.
Still Caan is awesome in the lead role, the games are really well handled and frankly it's insane to me that the remake was such utter trash. (I made the mistake of seeing the remake in the cinema.) With newer more expensive effects they could make the arena scenes even more spectacular. Then again they'd also need the emotional aspect to keep the audience on board. Who could fill James Caan's shoes?
B+
99 Homes (2014)
Best thing: Michael Shannon plays a complete scumbag. In the very first scene he is basically joking about a suicide victim, with the dead body right in front of him. But Shannon gives this character real depth and at times he even becomes someone who we could almost admire for his ambition and drive. Though he's still very much an opportunist making money out of taking people's homes. A perfect villain.
Worst thing: Our protagonist really feels like he should have made more of a fuss when he crossed a serious line towards the end. Sure, he's conflicted, but there should have been an argument over it.
99 Homes is an absolutely gripping tale of a man corrupted by an unfair system. When Michael Shannon evicts his family, Andrew Garfield finds himself working for that same man. Ironically working to evict others from their homes just to get his home back.
The drama is driven by the characters and that is what makes it an so exciting. After the global recession, Shannon's villain is fantastically poignant. Gaining the world through exploiting the losses of others and thus losing his soul, only to lure Andrew Garfield down that same path.
(Side note about Garfield. This is quite a different performance from in the Spider-Man movies. But you know what wasn't all that different from his Spider-Man performance? Tom Holland in Civil War. Andrew Garfield set the mould for Peter Parker and I wish he were given more credit for that.)
Also a shout out to Laura Dern. I hear there are some who have never rated her as an actress. Hopefully with her recent roles in Wild and 99 Homes they will be changing their tune? (Personally I've always thought she was wonderful in Jurassic Park.)
The ending isn't all that satisfying, but I don't think it's supposed to be. It left me thinking a lot and that may actually be a strength.
99 Homes is a very strong drama which I highly recommend.
A+
Fantastic Four (2015)
Best thing: The opening of the young Mr. Fantastic building his own teleporter (with a device that including N64 parts for some reason). The friendship between two kids trying out this incredible machine felt like something akin to the recent Stranger Things series. I must also point out that the villain, who is like a cross between Tetsuo (from Akira) and Darth Vader, going around blowing up people's heads is pretty great too.
Worst thing: The end scene where they have an incredibly badly written exchange where they choose their team name. Ugh!
Okay, so Josh Trank's first movie since his debut "Chronicle" is a mess. But then again Kate Mara's scenes wearing a blonde wig are a clear sign of how many late reshoots were involved.
The film feels drained. Trank never really lets things go off the rails, so this isn't a terrible blockbuster in the vain of a Transformers movie or Highlander 2. It's more of an indie movie problem. It's a bit slow and a bit dull.
While this is pure speculation, I think I know what the original plot was. I think the original film had more character moments and that the drama came from them being exploited by the government.
I think the response of Victor Von Doom when he leaves the other world is partly due to seeing how his colleagues are being treated. Perhaps particularly Sue, who he had a crush on. (What with Mr. Fantastic having left to work on a cure, that would mean we'd finally see what Sue really thinks of him, instead of just hearing the jealous comments towards Mr. Fantastic earlier.
Von Doom is unwilling to allow himself to be exploited (as was set up earlier). He isn't attacking the four because he sees them as victims, but he does attack the father because he sees their exploitation as a result of him betraying them. If we'd seen more of the exploitation from the government before Von Doom's arrival, the massacre he enacts might seem like overblown revenge instead of pure evil. In the final film his motive is unclear and I think that is because his motive is cut. We know he chooses to ditch our world in favour of the new world, but there are definite seeds sown to set up that change.
I think the anti-government sentiment along with the horrors of coming to terms with dramatic nightmarish changes to your body is what is missing here. Perhaps I'm wrong, but the first half seems to care about character in a way that isn't paid off in the second half.
Frankly this was still more enjoyable to watch than Man Of Steel. Everyone has more personality than Superman did in that film. But this is clearly a severely compromised work that had a lot of missed potential. And even sadder, the failure of this film has dampened plans to experiment with superhero concepts in ways which deviate from the source material.
With Chronicle Trank had already created one of the better superhero movies and I hope his misguidedly honest tweet doesn't prevent us from seeing more great films from him in the future.
D+
Documentary Review - "Going Clear: Scientology And The Prison of Belief"
Learning about Scientology is always horriying. After watching a few docimentaries on Roman Catholic abuse scandals you wonder how Scientology could really be any worse. And certainly if you go to Islamist extremists groups and see IS training young children to be bloodthirsty monsters, it's clear that there are worse religious groups, but still Scientology is way scarier than it has any right to be.
I hadn't ever heard the therapy ('auditing') sessions explained this well before. As well as explaining the problems of Scientology, the appeal of the religion is also expressed pretty clearly too.
This documentary also explains how significant granting Scientology religious status had. If they didn't get tax exempt status, all their assets combined would only have accounted for 1 quarter of the bill they were facing. It would have destroyed them.
They fought for tax exempt status by getting their members to bombard the IRS and IRS officials with endless lawsuits. When they discovered that just recognising Scientology as an official religion would be enough to stop this, the IRS gave in.
The FBI had been investigating Scientology for forced labour and human trafficking. But when a court case regarding these same issues was dropped on the grounds that the activities being referred to were legitmate elements of the Scientology 'religion', the FBI also dropped their investigations. It's horrifying!
We also get a lot of interesting interviews with L Ron Hubbard along with revealing interviews about the man. The religion has been run by David Miscavage (seemingly progressing into a kind of Stalinist style of leadership) since L Ron Hubbard's death, but Hubbard's approach has shaped what the religion became.
It's amusing to hear that the ex-Scientologists were dumbfounded by the insane 3rd rate science-fiction mythology for the Scientology religion. Yet interestingly the bizarreness of the mythology became a further source of guilt and anxiety. By the time they receive this mythology they are so invested in Scientology (and let's not forget the high fees for auditing sessions) that they can't really laugh away the 'secret information' the Church of Scientology hands to them.
This is a fascinating documentary and everyone should check it out if they want to know how Scientology works and the extent of the harm the organisation causes.