My Tumblr: http://fatpie42.tumblr.com/
My Letterboxd: http://letterboxd.com/fatpie42/

Best
Movies
Reviewed In 2015: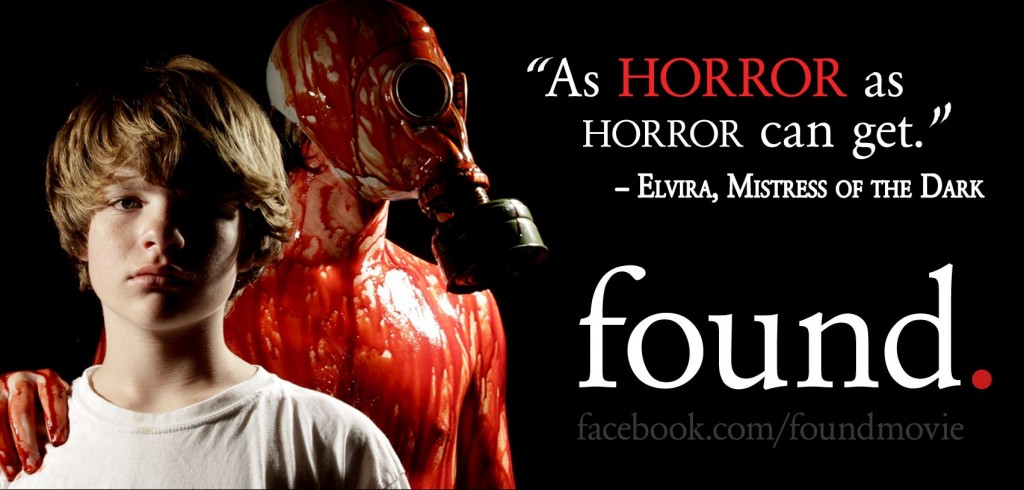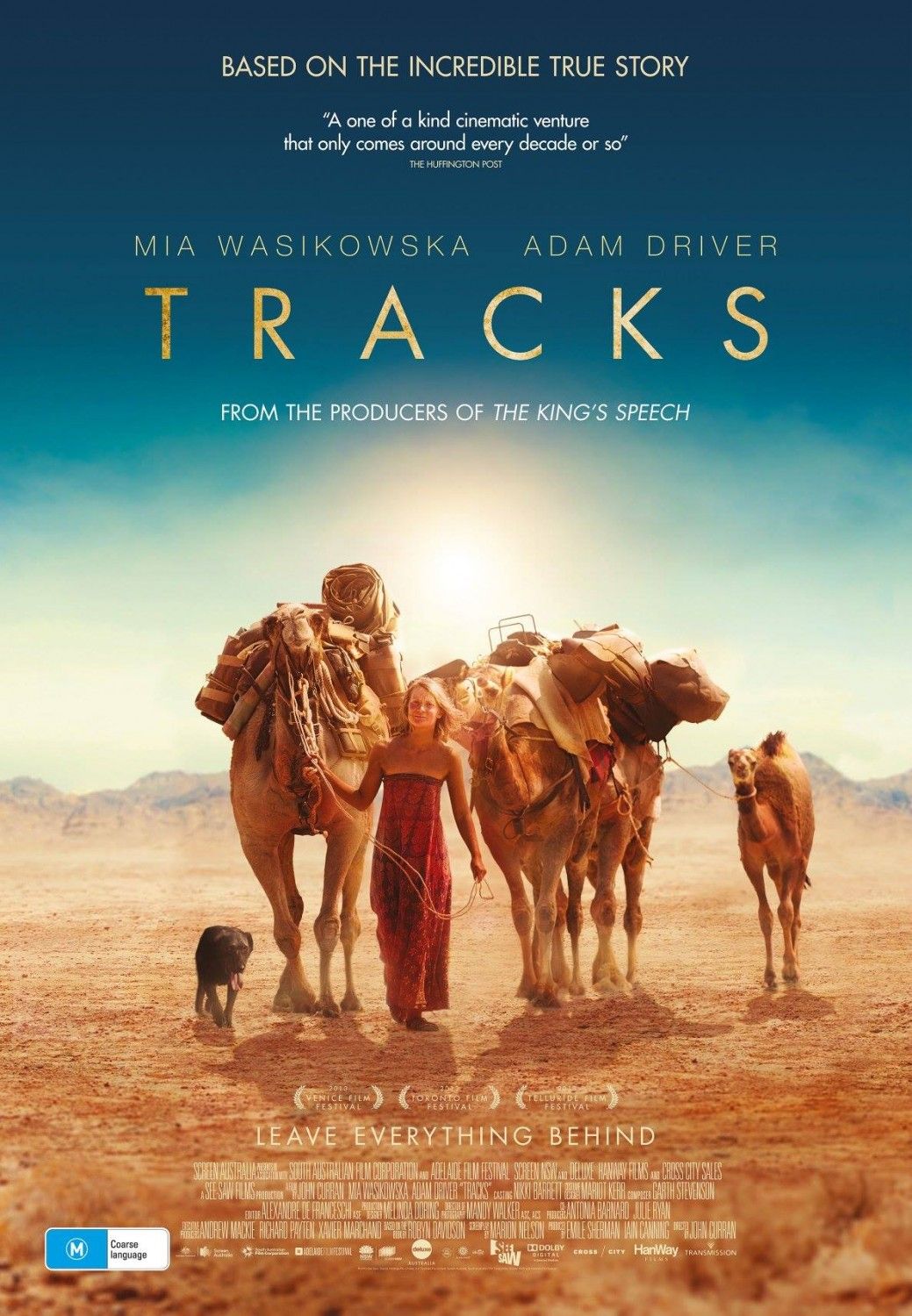 Click any of the above posters to see my most positive reviews this year...
Next anticipated movie (December 2015): The Hateful Eight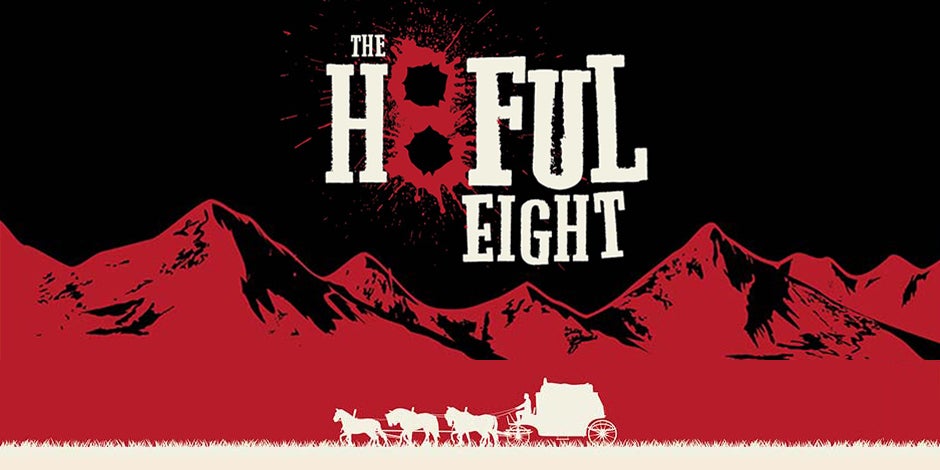 Click here for my 2015 movie guide
Click here for the index of reviews for recommended movies
Click here for the index of reviews for movies not recommended
(
Click here for more helpful links...
Collapse
)
The Big Short (2015)

A comedy and drama about the financial crisis. I've always had a problem with the so-called dramedy, especially when, as we see here, the comedy isn't all that consistent.
But what helps here is that the drama is very compelling. I don't think we reach the same heights as Margin Call here, but it's certainly way more interesting than the documentary Inside Job.
The premise is that several different groups of people are involved in investing in a short, which is essentially a bet against another investment. The short in this case is against the housing market. The level of borrowing involved was going to inevitably lead to a crash, but with seemingly everybody convinced that a crash was impossible, those backing the short find it hard to convince themselves that they've made the right bet.
Ryan Gosling is pretty great even though his character isn't really written all that well. Brad Pitt stands out as a mild-mannered under-stated figure. I've actually no idea what was going on with Christian Bale's character. Steve Carell is in a pretty serious role here and he does it very well.
In the end though, the impact of the film isn't helped by the consistent breaking of the fourth wall or the jokey tone. I feel this would have worked better as a straight drama. It could still have funny moments as a straight drama, but the actual movie's attempts at straight-up comedy often left me unmoved.
There's much here that is incredibly interesting and several scenes are clever and memorable. However, overall I don't think the direction is really up to snuff and as a result the film misses its potential.
C+

Spotlight (2015)
A great cast, including Michael Keaton and Mark Ruffalo, portray journalists in Boston who take on the story of paedophile priests.
I must admit, I was surprised by this story. I knew all about the Catholic child abuse scandal. I knew why many children failed to come forward until they were adults. But I didn't know, beyond the Church's bureaucracy and a failure of major figures in the Church to cooperate, what could hold back an investigative news team.
There are a whole series of interacting forces here. The lawyers, the press, the Church, the community, charitable organisations and the victims themselves. And every one of them is balanced very carefully. This isn't a story with ultra-good characters on one side and ultra-bad characters on the other. The journalists discover that their whole community, themselves included, have some level of complicity in the scandal. And even when there are characters who seem clearly evil, there's always another level or another aspect to their story.
What is great about Spotlight is that it tackles the issues surrounding the scandal rather than just putting bad priests on one side and exploited victims on the other. While there's no doubt that the abuse was terrible, we already knew that. We've all seen Deliver Us From Evil or Mea Maxima Culpa by now. Spotlight gives us more. It goes beyond the horror of the cover-up and handles the way the community shows reluctance to believe that something this terrible could be allowed to happen even while they dismiss the revelation that it did. There's also the trouble even the journalists have coming to terms with what they discover.
I've heard it said that the direction is boring here. Needless to say this isn't an arty film. But the way it balances the characters is beautiful, the performances are excellent and the framing is good.

The director also worked on the script and interestingly also worked on the scipt for Pixar's "Up". Sure, some might wonder what Aronofsky might have done with this, but perhaps Spotlight is better off without overdoing the imagery and the emotions? Spotlight doesn't feel dry or slow, yet it doesn't explicitly manipulate the audience to up the drama like you might expect this kind of film to do.
Spotlight is just brilliant.
A+
There are a fair few anticipated films from last year's movie guide that I still haven't seen:
Terminator Genisys
Fant4stic Four
Regression
The Final Girls
Crimson Peak
The Good Dinosaur
Krampus
In The Heart Of The Sea
While not
all
fantastically well reviewed I really do intend to see all of those. There are a number of "considered" titles which I expect I'll be giving a look too.
I feel like I made
a pretty cool movie guide last year
. Five of the anticipated movies made it onto
my top 10 of the year
, with
Kingsman
only narrowly missing a place on that list.
Of the anticipated movies, several of them were C grades, but none of them were utterly terrible. The less impressive ones included:
Wild
- Some cool moments and a great lead performance, but rather disjointed and the philosophical musings at the end weren't as mind-blowing as the writer seemed to believe.
Kill The Messenger
- It was a bit of a gamble, but the trailer was SO good!
Avengers: Age Of Ultron
-
Quite fun, but a complete mess. If I hadn't grown to love the characters so much I don't think I'd have been impressed at all.
I also want to comment on
Spectre
here. I revalued Avengers: Age of Ultron after a second watch and I've got a sneaking suspicion I'm going to do the same with Spectre - but I need to see it a second time first. It had some cool action sequences and it was certainly incredibly stylish, but the plot was incredibly dumb.
ANTICIPATED IN JANUARY 2016
The Hateful Eight
UK Release Date: 8 January 2016
Quentin Tarantino's newest film. 'Nuff said.
A War
UK Release Date: 8 January 2016
This is directed by Tobias Lindholm of "A Hijacking" fame i.e. the really GOOD film about Somali pirates in the year when Captain Phillips came out. It seems that it's a film which, like "A Hijacking" brings a whole bunch of perspectives together in a clever and nuanced way. Apparently this came out in cinemas already, but I can't say I noticed. I only saw the trailer online last week.
Spotlight
UK Release Date: 29 January 2016
Pretty much anticipated entirely based on the trailer, but buzz has been good too. Journalists vs the Church in the story of how the scandal was uncovered. A pretty awesome cast, though Michael Keaton and Mark Ruffalo were the ones I noticed the most in the trailer. It's a really important story and if the reviews are to be believed, this tells it well.
ALSO CONSIDERED IN JANUARY:
The 5th Wave
UK Release Date: 22 January 2016
J Blakeson (The Disappearance of Alice Creed) directs an adaptation of a YA novel. Perhaps it's doomed but I want to give 5th Wave a chance. Also Chloe Grace Moretz is a good leading lady, so that must surely work in the film's favour. Still, early reports suggest that this is actually more of the same YA trash we've seen before. A real pity, but if I hear enough reports that this was underappreciated in initial reviews I'd be happy to get on board to see what Blakeson has done with the material.
ANTICIPATED IN FEBRUARY 2016:
Hail, Caesar!
UK Release Date: 26 February 2016
I know nothing about the upcoming Coen Brothers film. After all, it's the Coens, so what do you need to know?
ALSO CONSIDERED IN FEBRUARY:
TrumboUK Release Date: 5 February 2016
Bryan Cranston (Breaking Bad) in a role where he really gets to chew the scenery. Sadly I'm already hearing so-so reviews.
Deadpool
UK Release Date: 10 February 2016
Frankly I'm not sold on this movie at all. Deadpool was funny in a Marvel videogame I played and I loved the online vid "Rorscach and Deadpool" as much as the next guy. But as much as I enjoyed "The Voices" this year, I'm still not convinced that Ryan Reynolds is funny enough to pull this off.
ANTICIPATED IN MARCH 2016:
Kung Fu Panda 3
UK Release Date: 11 March 2016
Jennifer Yuh Nelson (Kung Fu Panda 2) returns from part 2 to direct the third in the trilogy. I thought part 2 was a clear step up, so I'm pleased to see the same creative mind steering the ship.
ANTICIPATED IN APRIL 2016: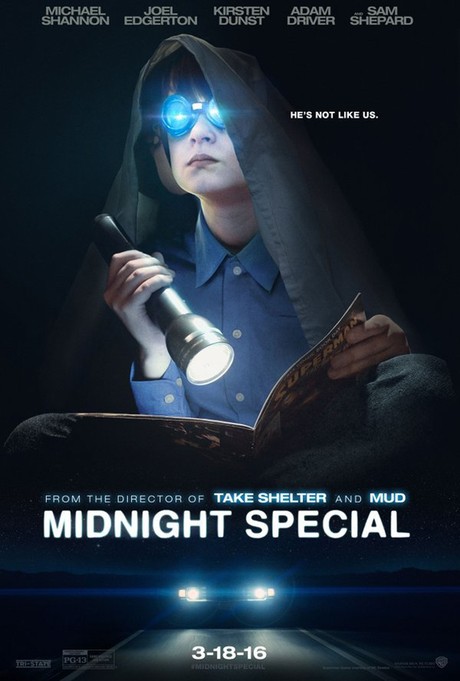 Midnight Special
UK Release Date: 15 April 2016
Jeff Nichols (Take Shelter, Mud) takes on a kind of supernatural thriller and of course he still has Michael Shannon involved. With so many superhero films expecting us to think superpowers are just wonderful (and with studio interference seemingly getting in the way of Josh Trank's attempt at a Cronenbergian 'body horror' counterpoint to that idea), this story of a child with supernatural powers that are terrifying is quite exciting.
Captain America: Civil War
UK Release Date: 29 April 2016
I didn't think I'd care all that much about an argument between Iron Man and Captain America about whether superheroes should register their identity. However, when the trailer came out around the same time as the Paris attacks, I found myself unreservedly in support of Iron Man's stance that superheroes who don't take responsibility for their actions are no better than bad guys.
With the Russo Brothers returning to give us the same rough action movie antics we saw in Captain America Winter Soldier there's plenty to get excited about. Community tv series)
ALSO CONSIDERED IN APRIL:
Eddie the Eagle
UK Release Date: 1 April 2016
Taron Egerton from last year's "Kingsman" stars as an unusual sporting figure who became an Olympic ski jumper against heavy odds. Hugh Jackman looks like he'll be amazing as the guy who agrees to train him. Also this isn't the first film from director Dexter Fletcher who previously made the rather fun "Wild Bill" as well as the musical "Sunshine On Leith" about which I've heard some good things.
The Jungle Book
UK Release Date: 15 April 2016
Jon Favreau makes a live action (though largely CG animated) version of The Jungle Book. Could be good, but it's always risky when you remake a classic.
ANTICIPATED IN MAY 2016:
X-Men: Apocalypse
UK Release Date: 19 May 2016
I loved the last two X-Men movies. We're still focussed on the X-Men: First Class cast. A few of the new cast additions sound intriguing. This could be brilliant. I'm excited for this more than any other superhero release this year.
The Nice Guys
UK Release Date: 20 May 2016
This is my top choice for the month. The trailer makes this look very similar in tone to Shane Black's comedy "Kiss Kiss Bang Bang". I think even those who weren't keen on "Iron Man 3" (and personally I loved it) have to recognise that the superhero movies are heavily produced. In "The Nice Guys" we'll get to see Shane Black with full creative control and the inter-play between Crowe and Gosling in the trailer looks hilarious.
ALSO CONSIDERED IN MAY:Green Room
UK Release Date:13 May 2016
The latest from "Blue Ruin" director, Jeremy Saulnier. I'm a lot more interested in this movie though, since seeing Saulnier's debut film "Murder Party". ("Murder Party" is a horror comedy and I'm a bit of a sucker for those.) The trailer shows Patrick Stewart being seriously creepy. Eeep!
ANTICIPATED IN JUNE 2016:
Warcraft
UK Release Date: 3 June 2016
Duncan Jones' long awaited follow-up to "Moon" and "Source Code". Commiserations are due, seeing as his father died early this year. It must have been tough working on such a big project like this knowing that David Bowie was in the later stages of cancer AND having to keep quiet about that. I am excited for whatever he has cooked up. I have no doubt that it will be amazing.
ANTICIPATED IN JULY 2016:
Star Trek: Beyond
UK Release Date: 22 July 2016
Simon Pegg on the script was really good news. It looks like the humour is back to the kind we saw in "The Voyage Home" and now we'll finally see the Star Trek crew doing some proper Star Trekking.
The BFG
UK Release Date: 22 July 2016
After "Bridge Of Spies", I'm more excited than ever for the next Steven Spielberg project. Spielberg's hits have been so varied from "Jurassic Park" to "Jaws". I'm really keen to see what he does with a classic from what is probably my very favourite childhood author.
Finding Dory
UK Release Date: 29 July 2016
Sure it's a Pixar sequel, but Dory is definitely a character I wanted to see return to the big screen. And frankly, I think "Monster University" was highly underrated. And look at the Toy Story movies! Pixar CAN do AMAZING sequels.
NOTHING IN AUGUST AS YET....
Usually September is the month in which I have no recommendations, but actually I have one for this September already...
ANTICIPATED IN SEPTEMBER 2016:
Kubo and the Two Strings
UK Release Date: 9 September 2016
Another film from Laika. Boxtrolls will be a tough one to follow. After Boxtrolls, Paranorman and Coraline, Laika now have quite a repetoire. This stylish fantasy movie looks to be a real treat.
ANTICIPATED IN OCTOBER 2016:
Gambit
UK Release Date: 7 October 2016
It turns out that Doug Liman (Edge Of Tomorrow, Mr & Mrs Smith, Go) is working on this solo movie for a character so far sadly missed from the X-Men movie universe, but highly beloved in both the comics and the popular Fox cartoon series. Channing Tatum has been making waves in his career with films, showing genuine charisma in films like Magic Mike and 21 Jump Street. Once again, the X-Men franchise is the more exciting to me this year.
A Monster Calls


UK Release Date:

21 October 2016

Based on a children's book, but with J.A. Bayona (The Impossible) behind the camera, I'm keen to see what we get. (Bayona also made "The Orphanage" and while I personally wasn't a fan, that movie also has a big following.)

ALSO CONSIDERED IN OCTOBER:Doctor Strange


UK Release Date:

28 October 2016

Very keen to see Benedict Cumberbatch and Chiwetel Ejiofor entering the Marvel universe. Not so keen to see the director of "Sinister" in the director's chair. Marvel movies have strict producers and that seemingly saved "Ant-Man", so presumably that'll be the deal here too. Still, I'm a little nervous about this one.

NOTHING IN NOVEMBER YET...I suspect I'll be slipping a few titles into this month by the summer.CONSIDERED IN DECEMBER:Rogue One: A Star Wars Story
UK Release Date: 16 December 2016

I've always got to keep watch on anything Gareth Edwards does. Monsters was amazing. But while Godzilla still showed that spark, it was a bit of a mess so I'm a little worried about him taking on yet another enormous high-pressure project like this. Perhaps it'll be wonderful?

Passengers UK Release Date: 23 December 2016

The director of "The Imitation Game" (which I thought was pretty good), but the main draw is the cast: Jennifer Lawrence (Winter's Bone), Michael Sheen (Frost Vs Nixon, The Queen), Laurence Fishburne (The Matrix, Contagion, Event Horizon, The Tuskagee Airmen), and that Chris Pratt guy ... (Guardians Of The Galaxy). And they are all in this mysterious sci-fi movie. I'm intrigued.

Assassin's Creed
UK Release Date: 30 December 2016

I'm mainly interested in this for Michael Fassbender. It's based on a videogame though, so that's not generally good sign.

NO RELEASE DATE AS YET:10 Cloverfield Lane
Directed by Dan Trachtenberg (Portal: No Escape - short film)Band of Robbers
Interesting trailer, starring Kyle GallnerDetour

Directed by Christopher Smith (Triangle, Black Death)

The Devil's Candy

Directed by

Sean Byrne (The Loved Ones)

Hardcore Henry

Directed by

Ilya Naishuller (debut film - but an incredible trailer)

In a Valley of Violence

Directed by

Ti West (The Innkeepers, The Sacrament, House of the Devil)

The Neon Demon

Directed by

Nicolas Winding Refn (Drive, Bronson)

Southbound

Directed by

various directors including Radio Silence (V/H/S segment "10/31/98") and David Bruckner (

V/H/S

segment "Amateur Night")

War on Everyone

Directed by

John Michael McDonagh (The Guard, Calvary)

The Wave

Directed by

Roar Uthaug (Escape, Cold Prey)
It's nearing the end of January and so it's about time we got this sorted. I've already seen two films in January, though I can promise I had "Hateful Eight" lined up beforehand. Didn't actually have "The Revenant" lined up because I wasn't expecting the buzz surrounding it to get so insistent when it was released.
I'm reblogging loads of Metroid artwork. Love it.
) Also there are also a
fair few
cool blogs
dedicated to reviews
and movie stuff
.
But on the other hand I have real trouble finding blogs which don't look like incredibly eclectic scrapbooks. I recently had about 10 new people start following me all at once. Their blogs look very very similar, they all seem to posting the same images of cosmetics and food, and occasionally reblogging the same random inconsequential comment. I think there's a strong possibility that many of these were actually the same person. Or possibly all bots running on the same algorithm.
The ideology stuff is crazy sometimes. It's like there are these weird cliques and certain words are set off major disagreement. The most bizarre thing was seeing post after post straight after the Paris attacks claiming that the terrorists weren't Muslims. I even saw a post being reblogged in a number of places trying to assert that ISIS didn't have any copies of the Qur'an.
But the biggest thing that is irritating me is the bleeding Vine videos. They drive me frikkin' nuts and they are NEVER FUNNY.
Going back to the ideological stuff, in a recent conversation it was suggested to me that these kids on tumblr have no real influence. So I was quite surprised to see this post today:
http://regeek.tumblr.com/post/137896094662/how-trigger-warnings-are-hurting-mental-health-on
The assertion of the article is that 'trigger warnings' are genuinely hurting people in real life. Now at first glance this sounds ridiculous. I'm certainly going to continue to say "trigger warning" before any reviews of films including r*pe because I think it's only reasonable. What the article says is that helping people avoid contact with ideas that trigger them will ensure they can never heal. I can tell there are plenty of people shaking their heads wondering what the practical relevance is of this news. A trigger warning on a review certainly isn't ensuring that someone never hears about triggering content. It's just making it easier to avoid than it might have been otherwise. Someone who is easily triggered may still read the review, but they just have a warning beforehand.
Well here's the practical problem and frankly I don't think anyone needed this article to recognise that what I'm about to describe is absurdly unhealthy. On university campuses (universities ffs!) there has been an increasing move to include "safe spaces" where people can avoid being offended or unduly upset. And it seems like the major example of how wrong this has gone can be seen best when we look at Goldsmiths University in London:


The comedy society at Goldsmiths ended up cancelling a talk by Kate Smurthwaite (a comedian they invited) because they worried that what she had to say about free speech might breach their safe space policy. Apparently they were expecting her comedy gig to be picketed by the feminist society. http://www.theguardian.com/culture/2015/feb/02/goldsmiths-comedian-kate-smurthwaite-free-speech-show-feminist-campaigners

A talk by Maryam Namazie (an ex-Muslim giving a talk on, guess what, free speech) was disrupted by members of the Islamic society. She was shouted down and harassed. At one point the computer she was running her presentation from was shut off. (This is in a university btw.) Afterwards, the Islamic society claimed that the event never happened, but there is video footage of the event. Afterwards the LGBT society and the feminist society at the university both gave their full support to the Islamic society because they believed this was a matter of the Islamic society have its space space breached. (No, seriously.) http://www.independent.co.uk/student/news/muslim-students-from-goldsmiths-university-s-islamic-society-heckle-and-aggressively-interrupt-a6760306.html

On top of that Bahar Mustafa, the diversity officer for the Student Union got into trouble because she organised a public event where white men would not be allowed to attend and tweeted: #killallwhitemen While I can understand why certain societies on campus might want private meetings, that's different from Student Union meetings as a whole and certainly isn't excused by saying "well I can't be racist or sexist because I'm not white or male". http://knowyourmeme.com/memes/events/bahar-mustafas-racism-controversy

This comes at the same time as a wider issue concerning segregation in universities being advocated to cater to more extreme Muslim beliefs: https://youtu.be/2d25-rXuJyo
A safe space which prevents women speaking on free speech, is not a progressive move. It is regressive.
That demands for segregation are not progressive should be obvious. And certainly when it is to cater to Islamic beliefs, it is privileging the most extreme patriarchal elements of that religion. (And it cannot be even be argued to be privileging
traditional
elements of Islam. Men and women mingle together in many Islamic societies and actually pray side by side during the Hajj).
Bahar Mustafa may just be a bit misguided and the furore around her actions may be a bit of a storm in a teacup, but she represents the same wider attitude which silenced Smuthwaite and Namazie on those other two occasions. This also isn't at all limited to Goldsmiths. I was shocked to hear that Maryam Namazie was actually banned from Warwick University, though thankfully it seems that they've recognised that this was a mistake now.



A left which supports Islamist extremists over the free speech of women and sets up a safe space where challenging the status quo is banned is not progressive. And while social media generally doesn't matter, these polarised unhealthy attitudes are finding their way into the mainstream and, frankly, I'm a little worried....
Okay, so I was warned when starting a blog on tumblr that it is chock full of ideologically unhinged people. That's somewhat proved to be true. Still Tumblr is great for seeing cool artwork. (
There are quite a lot of films I probably still need to see from 2015, but before I check out all the odds and ends I've missed this is my current top 10 of 2015. I feel like I'm unlikely to change my mind all that much, but who knows?

Certainly in my best of 2014 list only the last three films were pushed out by the end of 2015. My 2013 end of year list had just one more film pushed out with four new titles appearing on the list after a year of catching up, but interestingly three of those made it into the top five!

I've got to be the only person who cared about that last paragraph, but the point is that there are often wonderful surprises still waiting after the year is over - and in recent years those have rarely been the movies that are released in the end of year Oscars rush.

Cool films pushing their way into the 2013 and 2014 lists were films like low budget horror gems like "Antiviral" and "Afflicted", along with wonderful foreign films like "Wadjda" and "We Are The Best". I wonder what the big new gems from 2015 will turn out to be when 2016 is over?
10. Spring
Beautiful monster romance film. I loved it. While this is the first film that might get knocked out of this top ten, it's hard to imagine it not being at least an honourable mention at the end of the year.
9. Coherence
One of the smartest sci-fi films of recent years. Yet this has been a pretty great year for intelligent sci-fi in general. Nice to see Nicholas Brendan has still got it.
8. Big Hero Six
Marvel/Disney's best superhero film. All the quality of Pixar combined with the delight and passion of a Marvel Studios production (even though Marvel Studios wasn't actually involved). Baymax is a REALLY cool robot.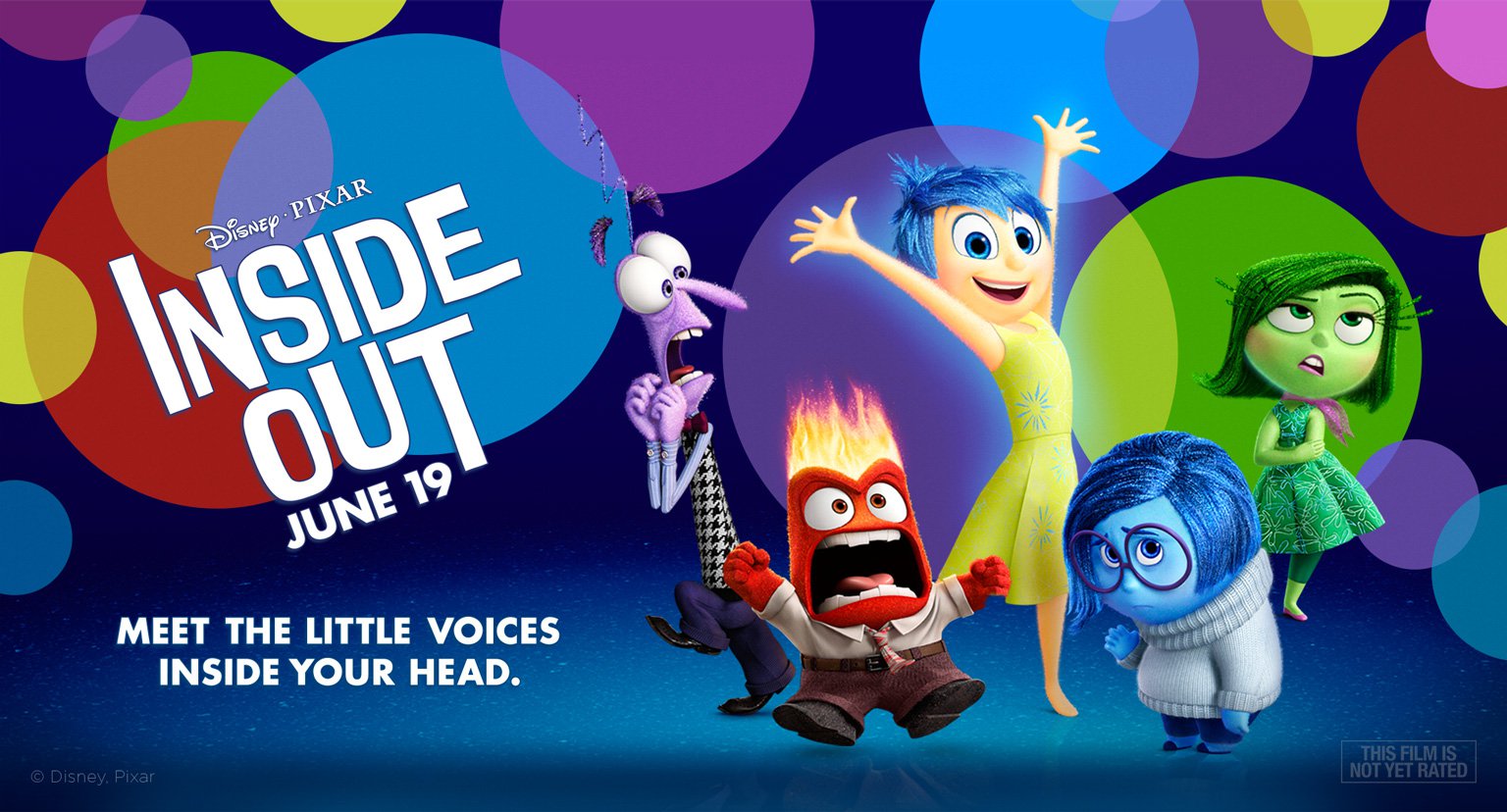 7. Inside Out
Not Pixar's best ever, but certainly up there. Pixar work their magic on emotional states. Pity about the pre-movie cartoon about the singing volcano. It'll be good to check out the DVD and skip that bit.
6. Wild Tales
Absolutely brilliant anthology movie featuring a series of crazy segments on revenge. Wonderful.
5. Mr. Holmes
Ian McKellan gives an incredible performance as Sherlock Holmes investigating his last case. It was the case which made him give up detecting, and yet as an old man he cannot remember why. It turns into a really interesting mystery while remaining a much subtler drama than any of the other recent Sherlock incarnations.
4. Mad Max: Fury Road
No sensible top 10 list for 2015 could miss out George Miller's extraordinary sequel to Mad Max. While a very simple story, this is an unforgettable movie experience and a must-see for any lover of modern cinema.
3. Ex Machina
Alex Garland's directorial debut is an excellent examination of the ethics of artificial intelligence and the treatment of people as things. There's also a level of ambiguity that is rarely pulled off so effectively. There's a definite sense of mystery, even when the film is all wrapped up.
2. Cop Car
I originally checked out Cop Car to get a glimpse of what the director of the upcoming new Spider-Man movie had going for him. I was completely blown away by the sweet and highly satisfying indie movie it turned out that I had uncovered. Cop Car has nothing in common with spectacular superhero flicks, but it what it has in spades is comedy, drama, compelling characters and originality. Perhaps Jon Watts can get this superhero movie over and done with nice and quickly, so he can get back to making awesome dramas like this?
Kevin Bacon is cool but the real stars are the two child actors. And how often do you hear that?
1. The Martian
Ridley Scott is a pretty cool director, but I've never bought into the hero worship. Blade Runner is very slow paced and Harrison Ford has no personality in that movie. (I know that's the point, but it still makes him a seriously bland protagonist.) And while I love Aliens (and am a big fan of Alien 3 actually) I've always found Alien rather poorly paced. Oh and Ridley Scott's big award-winner Gladiator? Bored the hell out of me....
Having established myself firmly as a philistine, I will now confess that until now my favourite Ridley Scott film was "American Gangster": a very cool crime film starring Denzel Washington.
Still there are plenty of Ridley Scott films which I enjoy very much. I like Black Hawk Down, I love Thelma and Louise and I'm a bigger fan than most, it seems, of Prometheus. I also must admit, the most recent version of Blade Runner (the "Final Cut") seemed to me a marked improvement on all previous versions.
But by my reckoning, nothing in Ridley Scott's filmography holds a candle to "The Martian". Like last year's "Pride" it expertly juggles a galaxy of characters, keeping each one distinct and giving pretty much everyone a chance to express their individual depths
Apparently this isn't a perfect adaptation. As per usual with adaptations of novels, much is cut out or changed and readers rarely find these alterations to be for the better. However, having not read the book, I have to say that the film moved forward at an excellent pace and the the soundtrack did a wonderful job of setting the mood. Never before has a film about someone stranded in space been so upbeat and that's not a result of ignoring the seeming futility of the situation.
I believe The Martian to be Ridley Scott's best film and, so far, it is the best film I have seen from 2015.
The Hateful Eight (2015)
Wow. I've been waiting for Tarantino to make something like this for about 10 years. As much as I loved the uniqueness of Kill Bill, I feel like he's been doing that same bombastic hodgepodge ever since. But with Hateful Eight it seems we've finally returned to the drama Tarantino left behind with Jackie Brown, where the film is just as much about hanging out with the characters as it is about the film's central storyline.
But as if all that wasn't already awesome, Hateful Eight also acts as an homage to one of my favourite films of all time: John Carpenter's "The Thing". Even while set within the Western genre, we have an isolated group in a snowy environment working out who is a threat. We even have Ennio Morricone doing the soundtrack and the film's star Kurt Russell in a major role too.
Tim Roth's posh accent is a bit out of place (though not nearly as out of place as Zoe Bell's genuine kiwi accent. That a New Zealander would be here is a big stretch). Is that Channing Tatum previewing his Gambit accent?
But as characters I just loved them all. I've heard it claimed that this film is too long. I wouldn't cut a second of it. I can't really judge where this film stands until I see it once or twice on DVD, but it's great to finally have a Tarantino film I would genuinely rank alongside his first legendary three.
Like Tarantino's first three films, Hateful Eight is a masterpiece. Just brilliant.
A+



The Revenant (2015)

Very pretty, but I couldn't connect with DiCaprio's character at all. Don't get me wrong, he's a wonderful actor but I felt his role was either written or directed poorly. Sure, I understood that he was suffering, but we've had so many revenge films and I didn't particularly identify with the protagonist here.
Much more impressive was Tom Hardy's performance. He does unhinged so very well. I think I actually enjoyed the drama with Domhall Gleeson, Will Poulter and Tom Hardy better than the main story of Leonardo DiCaprio.
The well-advertised bear fight is clearly a masterwork in visual effects. It had me thinking of the scuffle between two characters in John Carpenter's "They Live". The fight comes out of nowhere and goes on for ages, but that doesn't really matter because it's so awesome.
Less awesome were the dream sequences. What was with the Eastern Orthodox Church? I'm pretty sure that no character here is Eastern Orthodox. Not Leo and certainly not his half Native American son. And seriously, could they give the "tree with strong roots" stuff a rest?
Why, in a film that is so very long, is there so much filler? With such a simple story they could probably trim an hour off of this and lose nothing. I understand that you have a whole load of gorgeous footage, but I'm sure that David Attenborough has the same problem when he's putting together his nature documentaries and those are far better paced.
It's not that I think The Revenant is a bad movie per se. I can understand why it appeals to others, but for me it was a dazzling yawn-fest. It's gorgeously short and, as Mark Kermode once said of a Jane Campion movie, "it gorgeously shot me to tears". Wow, this was boring!

C-

P.S. Shout out to the smaller zombie (sort of) movie also titled "The Revenant". An excellent low budget horror-comedy that deserves more attention.
Three Kings (1999)
Before David O. Russell made Oscar contenders like The Fighter and Silver Linings Playbook, he made this comedy about the Gulf War starring George Clooney.
One big surprise was to see Judy Greer randomly turning up as a journalist having sex with Clooney, seemingly for access to soldiers to interview in their army base in Iraq, but possibly just because she wants to. I'm becoming a bit of a Judy Greer fan, particularly after seeing what an upgrade she gave to the character of the PE teacher in Carrie.
David O. Russell seems to be the only one who can get a really great performance from Mark Wahlberg. I'd forgotten how great he is here and looking at other films like Burton's "Planet Of The Apes" and ... you wouldn't think he was capable of it.
Ice Cube is pretty cool too, though I remember him making more of an impact. Another surprise however is Alia Shawkat (Maeby from Arrested Development) playing a very young Iraqi girl. I'd been confused to see her playing a Palestinian immigrant in the film "Amreeka", but perhaps there's a reason why this seemingly white girl keeps being given middle eastern roles.
While I've found David O. Russell to be a bit up and down as a director, this must be one of the better David O. Russell films. I'd say it was second only to "The Fighter". Apart from Three Kings and Jarhead, what other Gulf War films are there? I'd say Three Kings was the better of the two and it's certainly the most fun. It's got to be said that, for all the attempts to show cultural differences in the middle east in military or otherwise violent scenarios, none have seemed quite as nuanced as this.
This crazy-enough-to-be-true story of soldiers independently tracking down stolen Kuwaiti gold in Iraq is one of the better films in George Clooney's early movie career. It's somewhat reminiscent of the British TV series The Thick Of It (or even the US equivalent, Veep) in its cynicism and general chaos. ("No need to use terms like 'sand n***ers'. Not when 'towelheads' and 'camel jockeys' are perfectly good substitutes, sir!") But while there are plenty of scenes where our protagonists get away with being terrible, there are also scenes where they are quite seriously confronted with their own selfishness, thoughtlessness or bigotry.
Three Kings has aged a lot better than I would ever have imagined.
A+
Kill The Messenger (2014)

It certainly seemed like a cool idea for a movie. Anyone who's seen the American Dad episode where Stan sings a song about Ollie North will have a pretty good gist as to what happens in Kill The Messenger.
Jeremy Renner plays a reporter who decides to reveal the extreme corruption of the Reagan administration whereby the US government sold drugs on US soil to fund their operations overseas.
Sadly, once the story is out the movie quickly loses momentum. Having been threatened, very little happens for a fair old while. At once stage Jeremy Renner is accusing the FBI of stealing his motorbike. I feel like the filmmakers were pulling punches. Tackling the vague threat without daring to spend too long pointing fingers. Even American Dad pointed a finger firmly at Ollie North but, as great a performance as Jeremy Renner gives, I barely felt like I understood much about his character in the end.
This film has a great leading man and an interesting topic, but the presentation of the material is rather uninspired. As with films like "Fair Game" the message is that the US government will often bury criticism by making their critics into the news story. Kill The Messenger does nothing new with this idea in spite of a dynamite example of government corruption to work with.
C-
I like to do an end of the year list and then I try to catch up with any films I may have missed (such as obscure indie films and films caught up in the end of year Oscars rush) ready for a proper list the following year.
My top 7 for 2014 surprisingly hasn't changed at all, but there were some neat little entries which pushed their way into the bottom three ranked positions (as well as a couple of honourable mentions which I had not seen until this year either).
I've got to be honest. Much to my annoyance, I still haven't had a chance to see Christopher Smith's Christmas movie starring Jim Broadbent as a 'Santa on the run'. I also have entirely failed to see "Two Days One Night", "Boyhood" or "The Grand Budapest Hotel".
See
my original end of year list for 2014 here
. (Plus
part one here
.)
10. The Guest
UK Release Date: 5 September 2014
The follow up from the creator's of the surprise cult hit "You're Next" release a highly enjoyable action film about a mysterious guest. The film features a horror movie premise, a tense atmosphere broken by some cool action moments, and cool soundtrack reminiscent of the movie Drive.
The guy in the lead role is excellent but everyone in the cast does a great job. Is making mix CDs retro already?
9. Afflicted
UK Release Date: 6 October 2014
For all the bitching about found footage, occasionally there's a REC or a Troll Hunter to prove the haters wrong. After an intro which left me sceptical (because it looks so genuine I very nearly believed that the filmmakers were taking it seriously) we quickly get some cool effects and eventually some absolutely awesome kinetic sequences rushing through quaint European locations.
Afflicted is an awesome movie and while I don't want to reveal what happens, trust me that this is horror movie that most movie fans will love.
8. We Are The Best
UK Release Date: 18 April 2014
A sweet film about a bunch of kids who start a punk band. The chemistry between these young girls is very compelling and they are just such sweet characters. This is a small down-to-earth drama and yet for what it is, it's simply perfect.
7. The Lego Movie
UK Release Date: 14 February 2014
So many people seemed surprised by this one, but I'd learnt from 21 Jump Street to not underestimate directors Lord and Miller. I LOVE Cloudy With A Chance Of Meatballs, which was in my top 10 for 2009 and I was absolutely ready for them to go all out with animated Lego. They didn't let me down.
6. What We Do In The Shadows
UK Release Date: 21 November 2014
The Flight Of The Conchords guys do vampires. I am absolutely disgusted that Mark Kermode reviewed this movie in about a minute and just said that it was boring. For someone who often apologises for not wholly appreciating crass overblown American comedies, to see him give no time at all to this Python-esque comic genius has really turned me against that beloved critic. With Letterboxd quickly highlighting obscure films now, I'm beginning to wonder whether I need Kermode's reviews any more.
What We Do In The Shadows is one of the best horror comedies of all time. With one Nosferatu-esque housemate who doesn't talk, one medieval Dracula-esque vampire who has a torture chamber, one 19th century vampire who wants people to keep up with their chores and one younger 'bad boy' vampire who spent some time working for the Nazis. Hilariously Twilight gets mentioned, but pretty much any kind of vampire gets dealt with here and it's incredible how original so much of the jokes are. Love it!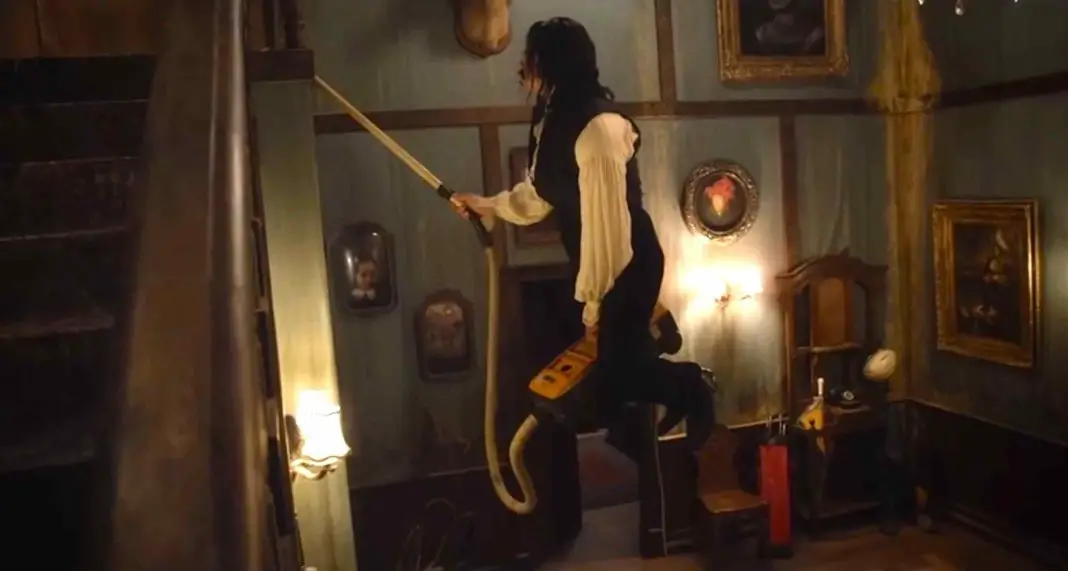 5. Edge Of Tomorrow
UK Release Date: 30 May 2014
For all the controversy about the oppressive cult Tom Cruise is spending his money on, he is making some of my favourite sci-fi action movies of recent years. Minority Report, Oblivion and now Edge Of Tomorrow are all sci-fi favourites for me.
Edge Of Tomorrow features stunning effects, gritty quick-paced action, a tight story and some laugh-out-loud humour. Brilliant!
4. Pride


UK Release Date: 12 September 2014

A sweet British drama featuring a smorgasbord of incredible British performers. Each of the enormous array of characters is very carefully juggled so that we are never bored and not one of the characters feels neglected or superfluous.

I was initially puzzled by the idea that gay pride could be connected with the miner's strike, but it's a pretty neat idea. This is admittedly one of many films deploying some revisionism, or at least a modicum of context blindness, when handling the miner's strikes, but it captures the feelings of the characters well. The contrast between the two groups is as important as their alliance. Very fun and moving.
3. Snowpiercer


UK Release Date: Oddly still not released in the UK, but you could import DVDs of it in 2014 so I'm counting it as a 2014 movie anyway.

Joon-Ho Bong's sci-fi film dives headfirst into a world where one train represents the entire human race. To keep up the symbolism the scenario gets a little crazy on numerous occasions, but in the most wonderful way. Within one generation the adult generation have practically developed a cult which worships the train. And the train kind of abuses children, in a way.

An inventive and unique sci-fi film with an awesome cast. For me this was the Mad Max Fury Road of last year. A unique mind-blowing cinematic experience unlike anything else you are likely to see.
2. The Double


UK Release Date: 4 April 2014

Jesse Eisenberg is brilliant as the two central characters in this hilarious black comedy. This is the

sort of film Terry Gilliam cannot seem to make anymore. Both chaotic and intricate at the same time with a gorgeous timeless dismal setting.

Somehow Paddy Considine almost steals the show as the star of a low budget sci-fi show regularly seen on tv sets called 'The Replicator'. Mia Wasikowska is also wonderful.
1. Nightcrawler


UK Release Date: 31 October 2014

Jake Gyllenhaal is incredible in this role. A Drive-esque aesthetic and a message about the darker side of our modern culture which has led to numerous comparisons to the film 'Network'. A very important darkly comic thriller with some wonderful dialogue and a captivating central performance.
Honourable mentions
Jug Face (The Pit)


UK Release Date: 9 June 2014

My first introduction to Jug Face was a Letterboxd review telling me not to read any reviews and to just check it out. That's the best advice I can give really. A few actors are reused from Lucky McKee's 'The Woman' and if you like McKee's films you are going to love this.
The BoxtrollsUK Release Date: 12 September 2014

My favourite of the Laika films so far. An excellent sweet animated film making for wonderful family fun.

Other films I recommend from 2014:


Almost Human
UK Release Date: 4 August 2014

Excellent low budget sci-fi.

All Cheerleaders Die
UK Release Date: 27 October 2014

Lucky McKee's latest, about witchcraft run amok.

Found
UK Release Date: 13 October 2014

Very interesting smaller film exploring violence in fiction and violence in life.

Honeymoon
UK Release Date: 26 September 2014

A neat twist on the 'body snatchers' concept.

Horns
UK Release Date: 29 October 2014

Interesting fantasy film with Dan Radcliffe about a man mourning his dead girlfriend who gains strange powers... from the devil?

The Imitation Game
UK Release Date: 14 November 2014

Simple but effective biopic about Alan Turing during WWII.

Interstellar
UK Release Date: 7 November 2014

Christopher Nolan's ambitious sci-fi epic was not going to reach the top ten, but it is unmissable all the same.

Locke


UK Release Date: 18 April 2014

Tom Hardy carries a film which entirely consists in him sitting in a car.

Maps To The Stars
UK Release Date: 26 September 2014

Cronenberg's satire of Hollywood benefits greatly from Mia Wasikowska as its psychopathic lead actress.

Marvellous
UK Release Date: 25 September 2014

A tv film with Toby Jones about an unbelievable true story. Toby Jones is so incredibly versatile.

Proxy
UK Release Date: N/A - Import only

Absolutely nuts and very disturbing. Blew me away.

Raze
UK Release Date: 16 June 2014

Women are forced to fight to the death by a secret society. And Doug Jones is there!

The Sacrament

UK Release Date: 8 June 2014

Ti West's latest film brings a suicide cult into the found footage horror genre.

Tracks
UK Release Date: 25 April 2014

A beautiful film with Mia Wasikowska being awesome again.

X-Men: Days Of Future Past
UK Release Date: 22 May 2014

I was surprised to find this was my favourite superhero movie of 2014.
5. Kick-Ass (2010)
Matthew Vaughn is one of my favourite directors and he has never made a film I didn't like, but he actually had a surprising amount of trouble releasing this spoof superhero movie.
The film presents the story of an ordinary kid who decides to become a superhero. It's not so much a "what if superheroes were real?" story as it is a "wouldn't it be crazy if superheroes were real?" story. The film is very much a larger than life tale with lots of craziness all lovingly presented in bold colours.
Things get particularly crazy when our protagonist meets the professional killer Hit Girl, a young pre-teen brought up to be a deadly assassin and fight crime by her father Big Daddy.
The soundtrack is pretty awesome with a couple of tracks from The Prodigy and a surprising insertion of the theme from 28 Days Later. The music contributes to the fast pace of this action-packed absurdly violent vision of the world of superheroes.
When it comes to comics I've long been a Garth Ennis fan. With Mark Millar's bad taste being reined in by Jane Goldman's in the adaptation stage, the final result is quite reminiscent of Ennis. A clear thematic narrative and heart lies beneath the gleefully violent surface.
A+
4. Dredd (2012)
With Ex Machina having blown me away, perhaps it's not surprising that this awesome sci-fi action movie is also written by Alex Garland.
Plenty have compared this to the martial arts flick "The Raid" and for me Dredd's character-centred storytelling makes it by far the more engaging of the two.
Judge Dredd is just a badass character and Karl Urban does a great job portraying his emotional state with little more than his chin to work with.
Arguably the film could have done more to embrace the silly comic book world of Judge Dredd, but on the other hand this needed to distinguish itself from the earlier movie with Stallone. I don't think Stallone's film was the worst thing ever, but it was certainly trashy, tried to cram in too much and felt rather overly reminiscent of Stallone's prior sci-fi film Demolition Man (which I feel has aged rather better).Actually, the new Dredd's more down-to earth tone helps us in the audience to take the characters more seriously and makes the wackier elements stand out.
The slo-mo drug is one outlandish element, but also the idea of the mega-blocks: tower blocks so big some people may never leave their block for their entire life. With a less serious tone this idea would be a fairly small insignificant jump for our suspension of disbelief. But Pete Travis and Alex Garland's take on this world gives us a little bit of crazy at a time, allowing us room to ponder the basics of this dystopian sci-fi environment.
And it's the specific sci-fi environment which sets this film apart from Robocop (which was originally written as a Judge Dredd movie until the studio lost the rights). Olivia Thirlby is also really cool as the rookie on a trial day whose psychic powers give her a different approach to the role of a walking judge, jury and executioner. It also means she's seen as a freak though. Dredd is an anti-hero with a no-nonsense approach to justice, living in a dystopian future where the system is borderline fascist authoritarianism because in the massively overpopulated urban environments seemingly nothing else will work.
A+
3. Batman Begins (2005)
Originally there were rumours that Aronofsky was making this film and I still wonder what his film would have been like. (And what his Wolverine movie would have been like) But I'm very glad that he was replaced by a similarly fascinating director: Christopher Nolan.
Nolan's film explores the mythology of the Batman. Not the mythology of the comics, but the mythology of a man who strikes fear into the criminal underworld by dressing as a bat. Nolan seeks a more plausible version of the Batman, which was particularly important after Schumacher's films magnified Burton's goofiness to astronomical levels. (I still think the worst thing to happen to a Batman movie was Jim Carrey.)
Batman Begins is my favourite Batman movie. A down-to-earth intelligent origin for a bizarre concept. This version of Batman threw down a gauntlet for all filmmakers working in this often ill-served genre. And as much as there might now be some backlash against Nolan's dark and gritty superhero style, his was the first film since the first half of the first Superman movie to take the superhero concept seriously.
I'm going to quickly address a couple of common complaints about the film. I've come to accept that Katie Holmes' weakness as the love interest is Nolan's fault. He has a problem handling female characters, though I believe he's working on it.
Another issue I've heard is of sexism from Bruce Wayne, particularly in his handling of a secretary at Wayne Tower. Yes it's borderline sexual harassment and yes she's going along with it because he's her boss. However, it is also play-acting. Bruce Wayne's public persona in this movie is a rich playboy buffoon. - That being said, Bruce also regrets this later on because he doesn't want everyone to see him that way. I don't really have a problem with the idea that Bruce is a flawed character who actually enjoys his playboy persona a little too much.
I've enjoyed most portrayals of Batman, but I'm worried about the idea of him threatening to make Superman bleed in the upcoming Batman Vs Superman movie. Perhaps that's normal in the comics, but that's not the kind of Batman we see here. For me, this Batman who becomes a master of fear because he is so frightened, angry and conflicted himself will probably always be the definitive Batman.
And why is this movie superior to its two sequels? Well let me ask a question about the sequels: Where did all the bats go?
A+
2. Hellboy II: The Golden Army (2008)
Apparently, when Guillermo Del Toro began making Hellboy 2, he was told that it needed to be brilliant or the studio would think Pan's Labyrinth was a fluke. I don't know if that's true, but it feels to me like Del Toro succeeded.
Del Toro's Hellboy movies combine a superpowered being with a fantasy mythology and Hellboy II takes this to the nth degree. The troll market, a kind of elven royalty, a mostly extinct elemental creature and the creepy "tooth fairy" monsters: Hellboy II has no shortage of inventive fantasy creatures for Del Toro to get stuck into.
And this isn't simply for show either. The presence of fantasy creatures on hiding parallels Hellboy's own situation as a fantasy creature in hiding.
Dr. Johann Krauss, essentially a ghost contained in a special suit, is a wonderful addition to the team. It's a little hard to understand how such a figure would never have worked with them before, but as yet another cool figure to threaten Hellboy's place in the spotlight, he's makes a very cool contribution to the group dynamic. (I had no idea, when first watching, that this was a character voiced by Seth MacFarlane. Whatever you think of his work outside of this, he gives a great performance here as this sweet and funny character.)
Yeah sure, there are a few little issues with the third act. The final fight is not the best fight or the most meaningful, but it is a satisfying finale to an excellent story in this superhero world. Hellboy II goes beyond typical superhero fare and gives us an unforgettable fantasy extravaganza.
A+
1. The Matrix (1999)
Nope it's not based on a comic, but is there really any doubting that this is a superhero origin film?
The One is not going to be able to team up with another superhero without some serious dimension jumping, or time travel logic with a lot of careful coincidences to smooth down the edges. The One lives in a very specific world with a very specific premise, but that's also what makes this movie so cool.
Philosophers have been asking whether their world is real for centuries. It's also worth noting that The Matrix isn't just about epistemology. It also has a lot of relevance to political philosophy. Concepts like the happy slave and the meaning of freedom, free will and destiny.
The Matrix explicitly examines the idea that people can be persuaded to protect a system that is not in their interests. In fact Morpheus' group of freedom fighters actually start off seeming pretty creepy precisely because they are so mistrustful of people who are still 'plugged in' (holding a gun on Thomas Anderson, or 'Neo' as he is known online, because "it is necessary for our protection.")
Just two years before 9/11 this movie had audiences cheering for a terrorist group. That being said, in the following years when less inspiring sequels were keeping The Matrix in the public mindset, arguably overbearing anti-terrorism legislation made the anti-establishment message of The Matrix more relevant than ever.
Masked vigilantes like Batman appeal to us because it's the idea of someone going out and giving justice to those who normally cannot hope for it. (Batman also has James Bond-y gadgets thrown in.) The Clark Kent/Superman hero appeals to us because it suggests that seemingly mild-mannered people can have greatness hidden inside them.
The One is more of the latter kind of hero. In this initial story at least, The One cannot stop missiles or rescue children falling down Niagra Falls, but his villain is the system we live in. And what's more, there's a sense in The Matrix that anyone could discover they have this kind of power. Sure the central message is the cheesy "believe in yourself" line, but it's just so wonderfully set-up.
I'm realising that there is actually another non-comic hero who has a similar sort of 'believe in yourself' superpower: Luke Skywalker from Star Wars. (I suspect there may be other similar non-comic heroes I didn't think of; many of which probably deserve a place in this list.) Still, The One stood out for me and since The Matrix is one of my favourite action movies of all time, it just had to take the number one spot.
A+
Set Fire To The Stars (2014)
Elijah Wood is in some really interesting films lately. This one, about a College professor who has to babysit the alcoholic welsh poet Dylan Thomas, sounded like it had a lot of promise.
Elijah Wood, admittedly, gives as awesome a performance as ever as the put-upon professor struggling with the unrewarding task of keeping Dylan Thomas in check. His trademark horrified look has served him well even back in his child actor days with films like "The Good Son".
Celyn Jones' performance as Dylan Thomas is fine. However, the poet is done a disservice in that his poetry is interrupted by violin music whenever he, or anyone else, decides to read it. It's almost as if the filmmakers think their music is more moving than Dylan Thomas' poetry could ever be. There's one exception, late in the movie, where a poem is read all through. But each line of the poem is read by a different performer, which doesn't work very well and after so many poems aborted part way through, it feels like too little too late.
I must note that, now listening to Dylan Thomas' real life readings of his poetry, the actor copies his style pretty closely and actually improves on it.
The biggest problem for me is that this is supposed to be the story about a College professor's experiences with Dylan Thomas, but inevitably Dylan Thomas is the central focus and the final act revelations are about him. (Chekov's 'letter from the wife' comes into force. But within the film, the significance of the letter remains rather cryptic.) It ends up feeling like Dylan Thomas' story is dropped half-finished.
The story doesn't really end for Elijah Wood's character either really, except for that presumably his time with Dylan Thomas was the most important thing to happen to him.
While the performances are great, the story has nowhere to go. There's not really a decent payoff to this snapshot of life with Dylan Thomas, the great welsh poet. With a fairly poor representation of his poetry too, I couldn't help but feel very dissatisfied.
D+
Avengers: Age Of Ultron (2015)
Often I rewatch a film and have nothing new to say about it. Occasionally I'll come back to a film like Calvary (with Brendan Gleeson) and realise I had the wrong expectations. On another occasion though, I'll realise that the excitement of a cinema trip has clouded my judgement.
I had thought Age Of Ultron was appropriately silly fun, but this time around there weren't as many successful gags as I remembered. And, perhaps worst of all, every attempt to suggest a relationship between Black Widow and Hulk fell flat as a pancake.
The major criticism from some fronts was that Black Widow thinks that being infertile makes her a monster. I still disagree on that front. Black Widow recognises that infertility was forced upon her as part of a plan to make her an unquestioning killer and to keep her divorced from typical human relationships. Her infertility is one more reminder of her dark past and the way it has shaped her. Most infertile women are not made that way to make them more efficient killers.
The Hulk vs Iron Man fight was more enjoyable this time, but that's at least partly because in the cinema I was hoping for some decent story developments, whereas I knew this time not to get my hopes up. It's a fun sequence, but Age of Ultron feels like a whole selection of fun sequences with no real sense of direction.
Age Of Ultron features all our favourite Marvel characters and has some good gags and some good spectacle. However, overall it's rather hard to care.
All credit to Paul Bettany for his performance in the role, but why is Vision a MAGIC robot? I can see this time around that he reaches inside enemy robot baddies like a ghost. Weird!
C-