January:
Django Unchained (2012)
UK release date: 18/01/13
With the help of his mentor, a slave-turned-bounty hunter sets out to rescue his wife from a brutal Mississippi plantation owner. (165 mins.)
Director: Quentin Tarantino
Stars: Jamie Foxx, Christoph Waltz, Leonardo DiCaprio, Kerry Washington
Zero Dark Thirty (2012)UK release date: 25/01/13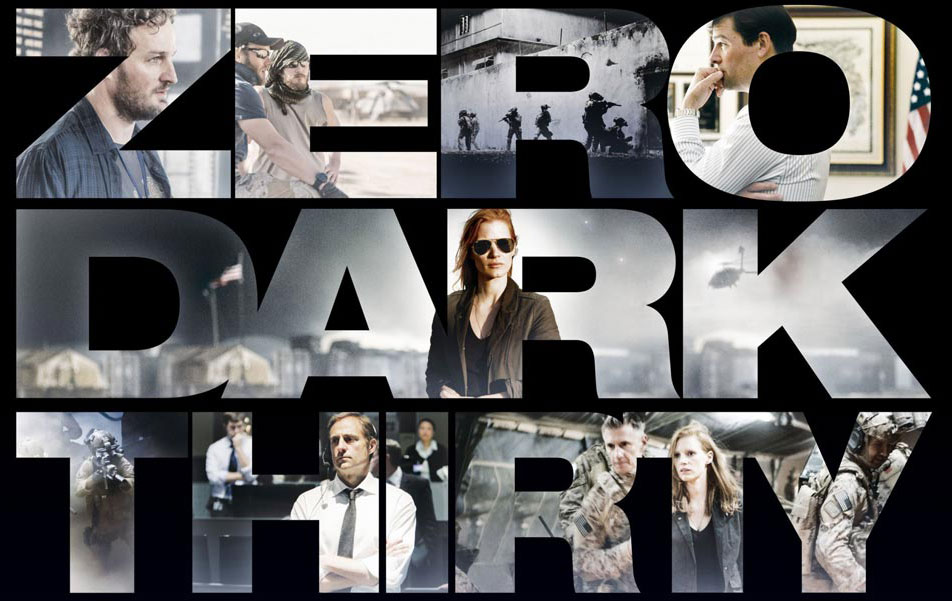 A chronicle of the decade-long hunt for al-Qaeda terrorist leader Osama bin Laden after the September 2001 attacks, and his death at the hands of the Navy S.E.A.L. Team 6 in May, 2011. (157 mins.)
Director: Kathryn Bigelow
Stars: Jessica Chastain, Joel Edgerton, Chris Pratt, Mark Strong
Other releases in January:
American Mary (2012)
UK release: 11/01/13
The story follows medical student, Mary Mason, as she becomes increasingly broke and disenchanted with the surgical world she once admired... (103 mins.)
Director: Jen Soska, Sylvia Soska
Stars: Katharine Isabelle, Antonio Cupo, Tristan Risk, David Lovgren
February:
Warm Bodies (2013)
UK release: 08/02/13
After a zombie becomes involved with the girlfriend of one of his victims, their romance sets in motion a sequence of events that might transform the entire lifeless world. (97 mins.)
Director: Jonathan Levine
Stars: Nicholas Hoult, Teresa Palmer, John Malkovich, Dave Franco
Other releases in February:
Flight (2012)
UK release: 01/02/13
An airline pilot saves a flight from crashing, but an investigation into the malfunctions reveals something troubling. (138 mins.)
Director: Robert Zemeckis
Stars: Nadine Velazquez, Denzel Washington, Carter Cabassa, Adam C. Edwards

Hitchcock (2012)
UK release: 08/02/13
A love story between influential filmmaker Alfred Hitchcock and wife Alma Reville during the filming of Psycho in 1959. (98 mins.)
Director: Sacha Gervasi
Stars: Anthony Hopkins, Helen Mirren, Scarlett Johansson, Danny Huston

Wreck-It Ralph (2012)
UK release: 08/02/13
A video game villain wants to be a hero and sets out to fulfill his dream, but his quest brings havoc to the whole arcade where he lives. (108 mins.)
Director: Rich Moore
Stars: John C. Reilly, Jack McBrayer, Jane Lynch, Sarah SilvermanCloud Atlas (2012)
UK release: 22/02/13
An exploration of how the actions of individual lives impact one another in the past, present and future, as one soul is shaped from a killer into a hero, and an act of kindness ripples across centuries to inspire a revolution. (172 mins.)
Director: Tom Tykwer, Andy Wachowski
Stars: Tom Hanks, Halle Berry, Hugh Grant, Hugo Weaving

Hansel and Gretel Witch Hunters (2013)
UK release: 22/02/13
In this dark spin on the fairy tale, siblings Hansel and Gretel are a formidable team of bounty hunters who track and kill witches all over the world.
Director: Tommy Wirkola
Stars: Jeremy Renner, Gemma Arterton, Peter Stormare, Famke Janssen
March:
John Dies at the End (2012)
UK release: 22/03/13
A new street drug that sends its users across time and dimensions has one drawback: some people return as no longer human. Can two college dropouts save humankind from this silent, otherworldly invasion? (99 mins.)
Director: Don Coscarelli
Stars: Chase Williamson, Rob Mayes, Paul Giamatti, Clancy Brown
Other releases in March:
Oz: The Great and Powerful (2013)
UK release: 08/03/13
A stage magician is hurled into a fantasy world, and must use his wits to stay ahead of three enchantresses who have plans for him.
Director: Sam Raimi
Stars: James Franco, Michelle Williams, Rachel Weisz, Mila Kunis

Side Effects (2013)
UK release: 15/03/13
A woman turns to prescription medication as a way of handling her anxiety concerning her husband's upcoming release from prison.
Director: Steven Soderbergh
Stars: Rooney Mara, Channing Tatum, Jude Law, Catherine Zeta-Jones

Jack the Giant Slayer (2013)
UK release: 22/03/13
A modern day fairy tale in which the long-standing peace between men and giants is threatened, as a young farmer leads an expedition into the giants' kingdom in hopes of rescuing a kidnapped princess.
Director: Bryan Singer
Stars: Nicholas Hoult, Stanley Tucci, Ewan McGregor, Bill Nighy

The Host (2013)
UK release: 22/03/13
A parasitic alien soul is injected into the body of Melanie Stryder. Instead of carrying out her race's mission of taking over the Earth, "Wanda" (as she comes to be called) forms a bond with her host and sets out to aid other free humans.
Director: Andrew Niccol
Stars: Saoirse Ronan, Diane Kruger, William Hurt, Jake Abel
April:
Evil Dead (2013)
UK release: 19/04/13
Mia, a young woman struggling with sobriety, heads to a remote cabin with her brother and a group of friends, where the discovery of a Book of the Dead leads to danger and horror. (90 mins.)
Director: Fede Alvarez
Stars: Jane Levy, Shiloh Fernandez, Jessica Lucas, Lou Taylor Pucci
Iron Man 3 (2013)
UK release: 26/04/13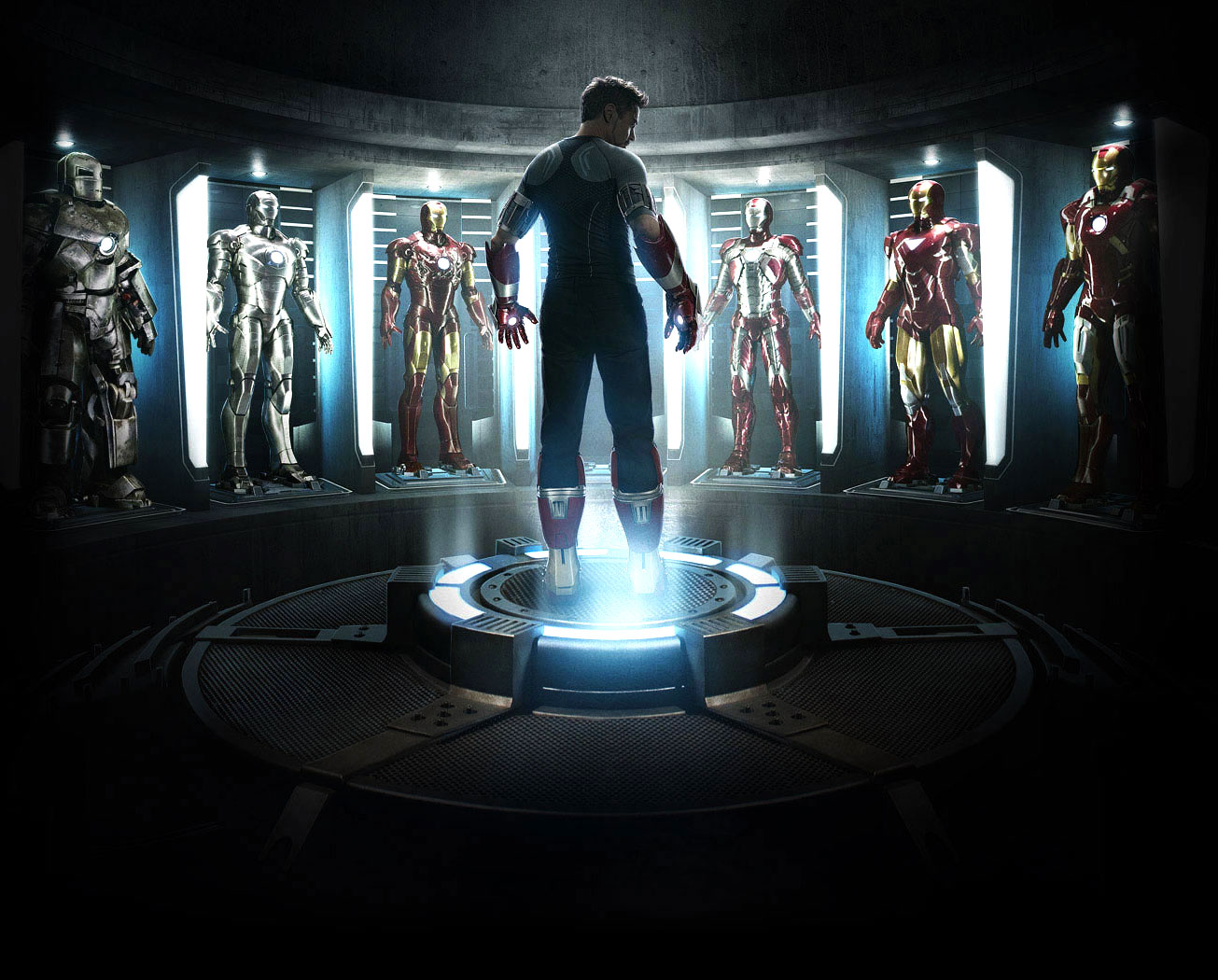 Tony Stark uses his ingenuity to fight those who destroyed his private world and soon goes up against his most powerful enemy yet: the Mandarin.
Director: Shane Black
Stars: Robert Downey Jr., Guy Pearce, Gwyneth Paltrow, Don Cheadle
Other releases in April:
Carrie (2013)
UK release: 05/04/13
A sheltered high school girl unleashes her newly developed telekinetic powers after she is pushed too far by her peers.
Director: Kimberly Peirce
Stars: Chloë Grace Moretz, Julianne Moore, Judy Greer, Gabriella Wilde
May:
Star Trek Into Darkness (2013)
UK release: 17/05/13
After the crew of the Enterprise find an unstoppable force of terror from within their own organization, Captain Kirk leads a manhunt to a war-zone world to capture a one man weapon of mass destruction.
Director: J.J. Abrams
Stars: Chris Pine, Zachary Quinto, Zoe Saldana, Benedict Cumberbatch
Other releases in May and June:
Hummingbird (2013)
UK release: 03/05/13
The story of an ex-Special Forces soldier who has found himself homeless on the streets.
Director: Steven Knight
Stars: Jason Statham, Lee Asquith-Coe, Vicky McClure, Benedict Wong

Man of Steel (2013)
UK release: 14/06/13
An alien infant is raised on Earth, and grows up with superhuman abilities. He sets out to use these abilities to guard his adopted world.
Director: Zack Snyder
Stars: Henry Cavill, Russell Crowe, Amy Adams, Michael ShannonWorld War Z (2013)
UK release: 21/06/13
A U.N. employee is racing against time and fate, as he travels the world trying to stop the outbreak of a deadly Zombie pandemic.
Director: Marc Forster
Stars: Brad Pitt, Mireille Enos, David Morse, James Badge Dale

Much Ado About Nothing (2012)
UK release: 21/06/13
A modern retelling of Shakespeare's classic comedy about two pairs of lovers with different takes on romance and a way with words. (107 mins.)
Director: Joss Whedon
Stars: Alexis Denisof, Amy Acker, Fran Kranz, Jillian Morgese
July:
Pacific Rim (2013)
UK release: 12/07/13
When an alien attack threatens the Earth's existence, giant robots piloted by humans are deployed to fight off the menace.
Director: Guillermo del Toro
Stars: Idris Elba, Charlie Hunnam, Rinko Kikuchi, Charlie Day
Other releases in July:Monsters University (2013)
UK release: 12/07/13
A look at the relationship between Mike and Sulley during their days at the University of Fear -- when they weren't necessarily the best of friends.
Director: Dan Scanlon
Stars: Billy Crystal, John Goodman, Steve Buscemi, Julia Sweeney

The Wolverine (2013)
UK release: 26/07/13
Wolverine travels to Japan to train with a samurai warrior.
Director: James Mangold
Stars: Hugh Jackman, Will Yun Lee, Tao Okamoto, Famke Janssen
August:
The World's End (2013)
UK release: 14/08/13
Five friends who reunite in an attempt to top their epic pub crawl from 20 years earlier unwittingly become humankind's only hope for survival.
Director: Edgar Wright
Stars: Simon Pegg, Nick Frost, Martin Freeman, Rosamund Pike
September:
Elysium (2013)
UK release: 20/09/13
Set in the year 2159, where the very wealthy live on a man-made space station while the rest of the population resides on a ruined Earth, a man takes on a mission that could bring equality to the polarized worlds.
Director: Neill Blomkamp
Stars: Matt Damon, Jodie Foster, Sharlto Copley, Alice Braga
Other releases in October and November:
Thor: The Dark World (2013)
UK release: 30/10/13
Thor battles an ancient race of Dark Elves led by the vengeful Malekith who threatens to plunge the universe back into darkness after the events of Avengers Assemble.
Director: Alan Taylor
Stars: Chris Hemsworth, Natalie Portman, Christopher Eccleston, Anthony Hopkins

The Hunger Games: Catching Fire (2013)
UK release: 22/11/13
The continuing adventures of Katniss Everdeen, which take place in a futuristic dystopian world, as she prepares for the Quarter Quell.
Director: Francis Lawrence
Stars: Jennifer Lawrence, Josh Hutcherson, Liam Hemsworth, Philip Seymour Hoffman

Silent Night of the Living Dead (2013)
UK release: ??/11/13
A zombie outbreak plagues a small English town on Christmas Eve.
Director: Paul Davis
Stars: Tom Savini, Reece Shearsmith, AJ Bowen, Freddie Smith
December:
The Hobbit: The Desolation of Smaug (2013)
UK release: 13/12/13
The Dwarfs, Bilbo and Gandalf have successfully escaped the misty mountains, but Bilbo has gained the one ring. They all continue their journey to get their gold back off the Dragon, Smaug.
Director: Peter Jackson
Stars: Martin Freeman, Ian McKellen, Richard Armitage, Elijah Wood
No UK release date provided yet:
Inside Llewyn Davis (2013)
Release Date Provided: 08/02/13 - USA
A singer-songwriter navigates New York's folk music scene during the 1960s.
Director: Ethan Coen, Joel Coen
Stars: Carey Mulligan, Justin Timberlake, John Goodman, Garrett Hedlund
Mud (2012)
Release Date Provided: 17/04/13 - France
Two teenage boys encounter a fugitive and form a pact to help him evade the bounty hunters on his trailer and to reunite him with his true love. (135 mins.)
Director: Jeff Nichols
Stars: Matthew McConaughey, Reese Witherspoon, Michael Shannon, Sarah Paulson
Only God Forgives (2013)
Release Date Provided: 23/04/13 - Denmark
A Bangkok police lieutenant and a gangster settle their differences in a Thai-boxing match.
Director: Nicolas Winding Refn
Stars: Ryan Gosling, Kristin Scott Thomas, Tom Burke, Yayaying
Machete Kills (2013)
Release Date Provided: 25/04/13 - Russia
The U.S. government recruits Machete to battle his way through Mexico in order to take down an arms dealer who looks to launch a weapon into space.
Director: Robert Rodriguez
Stars: Amber Heard, Mel Gibson, Jessica Alba, Michelle Rodriguez
Calvary (2013)
Release Date Provided: 19/09/2013 - Russia
After he is threatened during a confession, a good-natured priest must battle the dark forces closing in around him.
Director: John Michael McDonagh
Stars: Kelly Reilly, Chris O'Dowd, Aidan Gillen, Brendan Gleeson
Her (2013)
A lonely writer develops an unlikely relationship with his newly-purchased operating system that's designed to meet his every need.
Director: Spike Jonze
Stars: Amy Adams, Olivia Wilde, Rooney Mara, Joaquin Phoenix
Machete Kills Again... In Space! (2013)
Director: Robert Rodriguez
Stars: Peggy Schott
Snowpiercer (2013)
AD 2031, the passengers in the train are the only survivors on Earth.
Director: Joon-ho Bong
Stars: Chris Evans, Jamie Bell, John Hurt, Alison Pill
The Last Voyage of Demeter (2013)
Follows the ill-fated crew aboard the merchant ship Demeter which carried Dracula's coffin from Transylvania to England only to arrive at port with no survivors aboard.
Director: Neil Marshall
Stars: Viggo Mortensen