Working (very) gradually backwards through the years, I'm redoing my 'best of' movie lists. Inevitably trying to release a best of list at the end of the year is tough since you often haven't had the time to see all the movies by then and in the attempt to meet the Oscar rush many movies are released in December in the US yet take months and months to get a UK release (and sometimes the bigger the wait, the bigger the disappointment, such as with "Hitchcock" for example).

So it's inevitable that I'll need to do a reconsideration of my upon-the-new-year best of list for 2012, but I have so far done far more satisfying lists for 2011 and 2010:



For 2011 I felt the very best movie was Black Swan, directed by Darren Aronofsky and starring Natalie Portman. Click here for my full Top Ten movies of 2011



For 2010 I felt the very best movie was Winter's Bone, directed by Debra Granik and starring Jennifer Lawrence. Click here for my full Top Ten movies of 2010

So without further ado...



10. Triangle (2009)
UK release: 16 October 2009

Possibly Christopher Smith's best movie yet, combining time travel with the slasher genre with some very interesting Kubrickian shots in a large ship. So far so weird.

Triangle actually turns out early on to be the name of a yacht, though it seems pretty clear that the title was originally intended to indicate that the movie took place in the Bermuda Triangle (which was precisely why I initially thought I should completely avoid this film). Fortunately the Bermuda Triangle actually has no relevance to anything.

I was very happily surprised by how good this movie was. It's creepy, yet intelligent and gives the audience something more than you'd expect from the average horror movie. It's difficult to explain what happens in this movie without spoiling it. This is a simple but effective plot. But essentially it's about a group of people who go on a sailing trip on a yacht and, when their yacht is blown over in a storm, find themselves taking refuge on what appears to be a large empty ship. Is the ship haunted? Is the ship evil? Or did the real evil come on board with them? Seriously, the film is so much better than any of that sounds. Check it out.


My review here
Christopher Smith is on pre-production for a movie called "Get Santa" about a father and son who have to help Father Christmas who is on the run from the police having crashed his sleigh (what???). This is apparently expected to star Jim Broadbent (presumably as Father Christmas).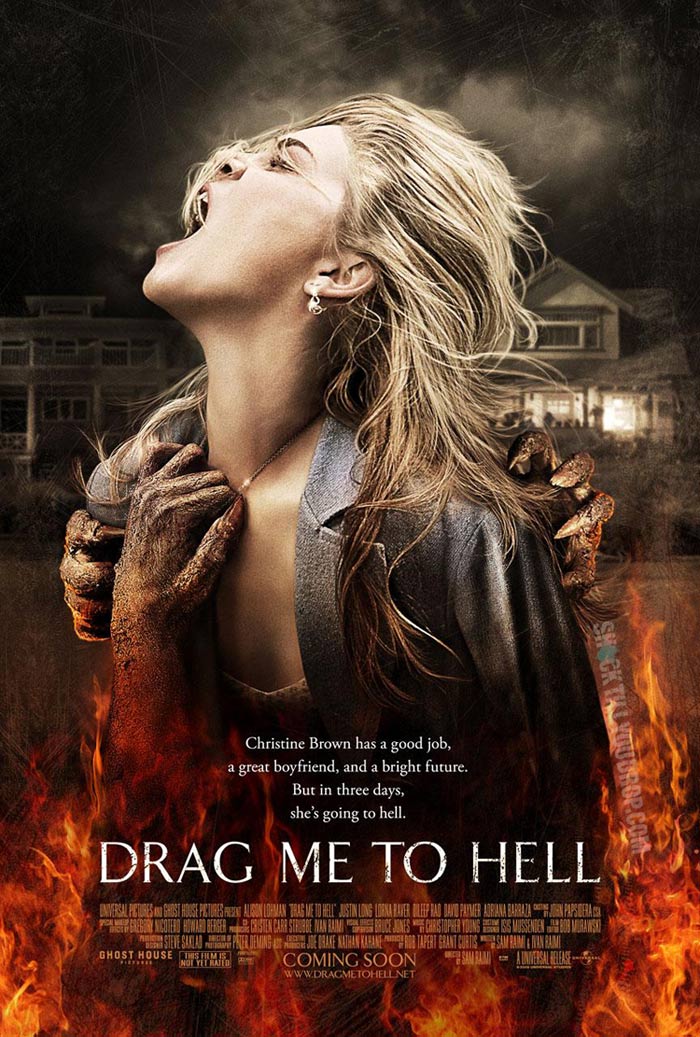 9. Drag Me to Hell (2009)


UK release: 27 May 2009

After all that time-wasting making naff movies like "The Gift" or making those cheesy Spider-Man movies, Sam Raimi finally gets back to what he does best: horror-comedy. "Drag Me To Hell" is about a woman who finds herself stuck with a curse that will inevitably lead to her being dragged to hell. Just like with the deadites in the "Evil Dead" movies, the demon consistently taunts her but any fighting back seems futile. She's being toyed with. Still she tries a number of different methods of getting rid of the demon and eventually enlists the help of a woman who has faced this demon once before.

You need to expect to laugh in order to enjoy this movie really. A lot of what happens is ridiculous and often the scariest moments are hilarious at the exact same moment. The clearest sign that this is supposed to be a comedy is when there's randomly an anvil suspended from the ceiling by a rope. Blood and other fluids are regularly squirting around the place, often into the protagonist's mouth.

"Drag Me To Hell" is a creepy, yet hilarious slapstick masterpiece. It's right up there with any of the "Evil Dead" films and has a very similar style to Evil Dead 2 and 3. Hopefully Raimi will make another film in this genre (perhaps the ever-awaited "Evil Dead 4") soon.


Sam Raimi has not yet confirmed what his next film after his "Wizard of Oz" prequel will be. (Make it horror, make it horror, please please make it horror!)



8. Up (2009)


UK release: 9 October 2009

While not everyone shared my love for "Brave", few would doubt the excellent quality of "Up". Following in the footsteps of the thoughtful sci-fi movie "Wall-E", my personal favourite Pixar movie, "Up" had a lot expected of it. However, the first ten or so minutes of the movie have been particularly highly praised capturing emotional highs and lows majestically in the depiction of a couple's passage through life together.

The rest of the film is about an old man who decides to complete his life's dream by travelling to an exotic location by piloting his house like an air-ship through the careful use of huge numbers of balloons. A stowaway boy scout ends up complicating his plans.

"Up" looks gorgeous, has endearing characters, is regularly hilarious and pulls hard on the heart-strings. It's one of the best Pixar movies and has the best of everything we've come to expect from 3D animated movies at the moment.


The two directors are both working on separate upcoming Pixar titles. Bob Peterson is filming "The Good Dinosaur", while Pete Docter is on pre-production for "Inside Out", which apparently will be told from the perspective of the emotions inside a little girl.



7. The Hurt Locker (2008)


UK release: 28 August 2009

I'm personally not a fan of "Point Break", "Strange Days" or "Near Dark". Kathryn Bigelow's work in the past has always struck me as rather cheesy and poorly paced. So I was extremely surprised to see how much I enjoyed "The Hurt Locker". This movie is essentially "Die Hard in Iraq". We have a cowboy bomb-disposal guy who seems to have a good heart, but is not very good at following the chain of command. Guy Pearce and Ralph Fiennes both show up in this movie and bring some good performances, but the heart of the movie is always Jeremy Renner.


Kathryn Bigelow's latest project was "Zero Dark Thirty" about the hunt and eventual assassination of Osama Bin Laden.



6. The Wrestler (2008)


UK release: 16 January 2009

Mickey Rourke plays a washed-up wrestler who is finding that his life is coming to a dead-end. His career is basically over since keeping up with it is taking a big toll on his health. Changing jobs at this late stage in his life is proving to be depressing for him. He's not been a good father and now he has a bad relationship with his child as a result. The one thing he can rely on is the cheers of his fans, who still want to see him in the ring.

Marisa Tomei clearly needs to be in more films. She was great in "My Cousin Vinny" and she's great here. This is one of a number of excellent performances from Mickey Rourke recently including "Once Upon A Time In Mexico", "Sin City" and "Iron Man 2", but this is probably the best performance of his I've seen.

This is probably the most down-to-earth and least arty of Darren Aronofsky's movies, but as always it has this crushing emotional weight to it. And even without Clint Mansell providing another of his awesome soundtrack score's, Darren Aronofsky still comes through with another incredible cinematic experience.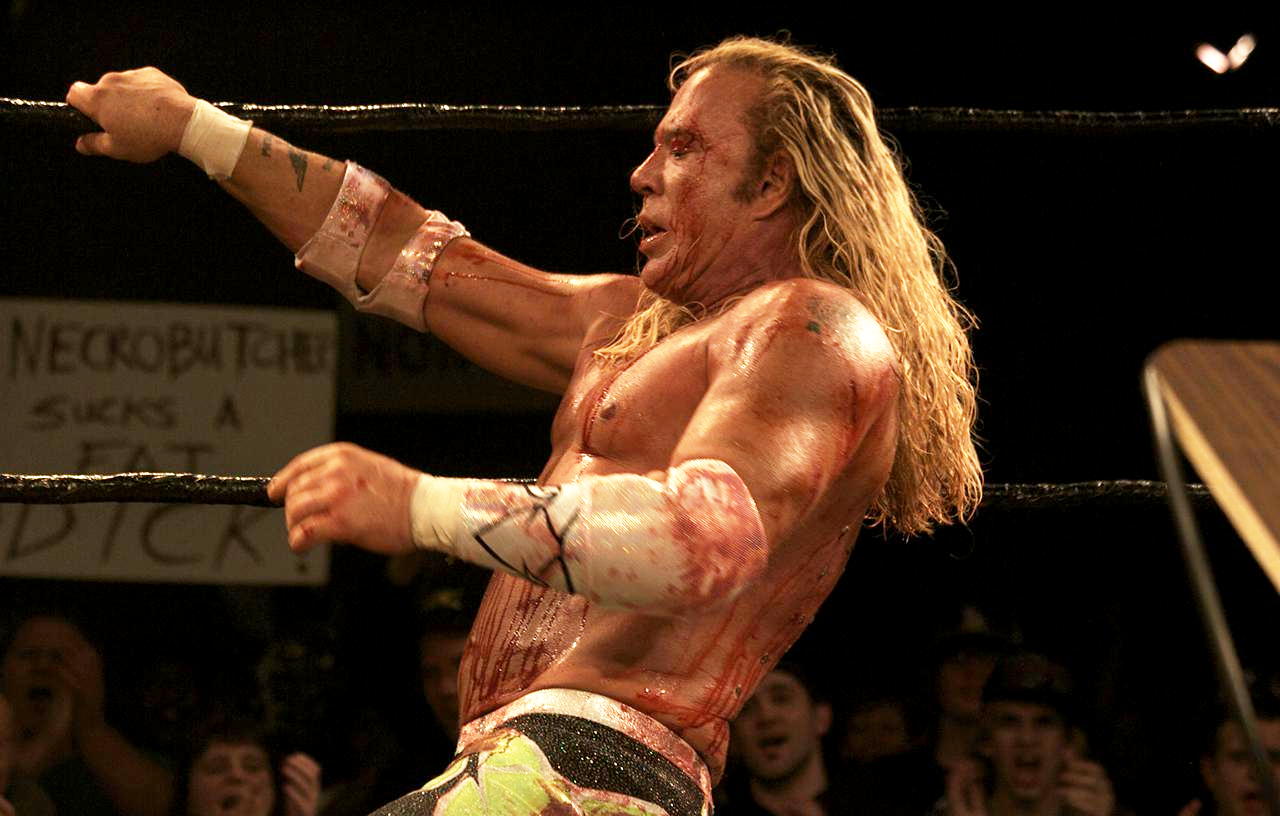 Darren Aronofsky is currently working on "Noah" starring Russell Crowe as the well-known Biblical figure.



5. Cloudy with a Chance of Meatballs (2009)


UK release: 18 September 2009

This is one of my favourite animated movies of all time. The story of an inventor whose inventions regular cause big problems, but who becomes super-popular when one device causes food to rain down from the sky. Think that sounds a bit weird? Well that's no surprise, the whole thing is nuts. The main appeal of "Cloudy With A Chance Of Meatballs" is that it is so beautifully creative and absolutely hilarious. While his main appeal has always been his highly expressive face, the presence of Bruce Campbell as one of the voice actors is still very welcome. The lead actor, Bill Hader, appears to have been absolutely nothing else. He's known for his work on Saturday Night Live and it looks like he has a talent for comedy voice work. The lead actress, Anna Farris, however has been in a much of stuff and is always hilarious and it's always good to see her appear in something that isn't utter trash. It's difficult to explain why Cloudy With A Chance Of Meatballs is so good without just listing all the gags and I'm not going to do that. Just trust me that this crazy movie demands your attention.


My review here
Phil Lord and Chris Miller had a lot of success with their movie of "21 Jump Street" and are now returning to animation to make "The Lego Movie".



4. In the Loop (2009)


UK release: 17 April 2009

I didn't review this particularly well because I was unfamiliar with the tv series when I first saw it. The absurd level of swearing completely took me by surprise and it was hard to get the hang of the format. However, now that I've seen the series, the movie has risen exponentially in my estimation. As a feature-length international version of a tv series normally confined to an office building, this film is quite incredible.

Plus all the actors from the tv series are included but while they have similar characters to normal, they are playing brand new roles. For example, Joanna Scanlan who plays Terri the almost universally disliked PR manager convinced of her own high level of professionalism is, appropriately, working at the protagonist MP's local clinic and her character manages to be possibly more unhelpful than ever. There's also Alex Macqueen who plays Julius, a highly reserved Labour politician, who in the movie is organising votes at the UN. Naturally these casting choices mean much less if you don't recognise the actors involved, and it's worth noting that the film is still highly enjoyable for complete newcomers. "In The Loop" is just generally a work of genius and if you haven't seen it yet, make sure you watch at least the first two series of the tv show first.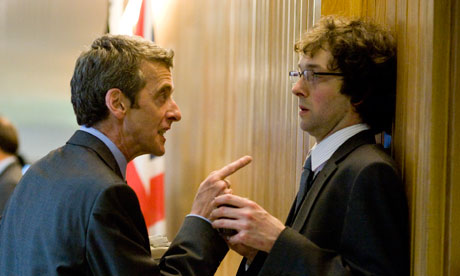 My review here
Armando Iannucci directed 6 of the first 8 episodes of "Veep", a version of "The Thick Of It" set in America and based around the Vice President of the US. He is executive producer on the recent Alan Patridge movie: "Alan Patridge: Alpha Papa".



3. Moon (2009)


UK release: 17 July 2009

It's weird to think that Duncan Jones has still only made two films so far. My admiration for his work is enormous. "Moon" is definitely the best of his two films, but I greatly enjoyed "Source Code" too. (All the more remarkable considering he was brought on to direct "Source Code" quite late on.) "Moon" stars Sam Rockwell as a man who is expected to look after a vital project, guess where, on the moon! Then one day he runs into a clone of himself and has to figure out what is really going on. Sam Rockwell is a great actor, but his performance is particularly impressive here. This isn't an opportunity for him to play everything for laughs. It's a rather more subtle role and he handles it perfectly. There are clear similarities to "2001" in the style of this film, but don't be fooled. This isn't anything like so glacially-paced or pretentious as Kubrick's space opera.


My review here
Duncan Jones is said to be on pre-production of an, as yet untitled, Ian Flemming biopic. It's also been announced that he will direct "Warcraft" a movie adaptation of the videogame "World of Warcraft".



2. Let the Right One In (2008)


UK release: 10 April 2009

This adaptation of the novel by John Ajvide Lindqvist does a great job of capturing the central relationship between Oskar and Eli. Oskar is a child facing harsh school bullying, while Eli is a never-aging vampire who was a child when she was transformed and lives off human blood. There's something deeply twisted about how heartwarming this story becomes. I'm not sure what the remake "Let Me In" was really for since not only is it almost a shot for shot remake, but the original has better performances, better cinematography and even better special effects - meaning that the only reason not to choose this version is if you REALLY hate subtitles. In spite of the grim subject matter, "Let The Right One In" is a very sweet film.


My review here
No movie has been announced from Tomas Alfredson since he released "Tinker Tailor Soldier Spy" in 2011.



1. A Serious Man (2009)


UK release: 20 November 2009

I'm a big fan of the Coen Brothers and having watched all of their movies I have come to the conclusion that every single one of their films is a black comedy. I'm actually more drawn to their weird and wacky films (e.g. Raising Arizona) than to their drier ones (e.g. No Country For Old Men). A Serious Man is particularly black in its humour, yet it's also subtley yet thoroughly bizarre. There's a lot of Jewish references and in particular it would be a good idea to familiarise yourself with the Cliffnotes on the Book of Job in the Bible if you want a good grasp of the film's central concepts. Then again, the Problem of Evil is one of the most well recognised challenges in Philosophy of Religion and even a child can understand the question "why does God let bad things happen to good people?" But the main reason why I recommend this film so highly is because it had me in stitches for the vast majority of the runtime. Perhaps my sense of humour is simply bizarre, but for personally I think this is one of the funniest films I have ever watched.


My review here
The Coen Brothers' next film is "Inside Llewyn Davis". It's about a singer-songwriter living during the 1960s and I haven't a clue what to expect. I can't wait!
Honourable Mentions:



Watchmen (Director's Cut) (2009)


UK release: 6th March 2009

There are few cases where a movie adaptation helps you understand the appeal of the source material. I suppose for many people "The Lord Of The Rings" feels like that, since many who would have had little patience for Tolkein's prose are extremely passionate about the sword and sorcery movie adaptations. I found Alan Moore's original graphic novel rather pretentious and was extremely confused as to who had superpowers and who didn't. (Apparently only Dr. Manhattan is supposed to have superpowers, though super strength seems to be displayed all through the comic.) While the giant squid was a spectacular image, it was hard enough to take the "it's an alien" stuff seriously in the original comic and I really don't think it was ever going to work in the movie. The initial cut of Watchmen is alright, but the director's cut is incredible. (I haven't seen the even more extended cut with the pirate cartoon woven into it, but I think I'll pass. Though that cartoon was surprisingly really good, especially seeing as I found those parts of the comic extremely unappealing.) My biggest complaint is Nixon's comedy nose. It looks normal when he faces the screen, but when he turns to the side it looks bizarre and silly. Overall this is visually spectacular, captures emotion in a way that the original artwork couldn't hope to, comes to subtly altered and much more easily comprehensible conclusion, and features an opening sequence that even detractors from the movie find jaw-droppingly detailed and provocative. Watchmen is one of the best superhero movies of recent years and it's sad that for many people the novelty of the material has done more to turn them off than to fascinate them. I think the voices of more purist fans of the original graphic novel have also triumphed, making a preference for the movie over the comic seem like the less cultured response. But in spite of how often I've heard it stated otherwise, Zack Snyder needed to appreciate not just the outward style but also the heart of the graphic novel to produce an adaptation both this faithful and this dramatically-effective.


Zack Snyder's next project is "Batman Vs Superman".



Coraline (2009)


UK release: 8 May 2009

Henry Selick, the director of "A Nightmare Before Christmas" adapts a Neil Gaiman story in glorious stop-motion. The creepy "other mother" really pushes the boundaries of how dark you can make a children's film and one Horror Etc. podcast reveals that the daughter of one of the show-hosts absolutely adores this film. Horror for children is something I strongly approve of, having very pleasant memories of watching the "Gremlins" movies as a child. This animation is not just creepy, but also enchanting and beautiful. The eponymous central protagonist is a somewhat flawed human figure rather than a bland goody-two-shoes. I find Neil Gaiman a bit hit and miss, but I have to admit that his writing here produces a traditional dark fairytale feel (as opposed to the glossy Disneyfied fairytale that we more often see). There are parts in the film that are very sweet, but there are also plenty of parts that are downright terrifying - and I loved it!




Henry Selick is currently filming "The Shadow King".

Another 6 good movies from 2009:
Finally a small roundup of the runners up for the top ten.

An Education (2009)
UK release: 30 October 2009

This was a big vehicle for Carey Mulligan as the smart yet naive heroine whose new boyfriend offers an excitingly different way of living. This is a wonderful little drama with a fantastic cast.

My review here

Frequently Asked Questions About Time Travel (2009)
UK release: 24 April 2009

Chris O'Dowd has come a long way since he was only known as Roy from "The IT Crowd". Now he seems to have roles all over the place from the US tv series "Girls", a variety of US films like "This Is 40", "Friends With Kids", "Bridesmaids" and even the upcoming "Thor" sequel, as well as an Australian film called "The Sapphires". He's also got a new UK show called "Family Tree" and a voice acting role as "Dr. Cockroach" in the "Monsters Vs Aliens" cartoon series. He's doing a lot.

Anyway, FAQ About Time Travel has a similar feel to "The World's End". It's not such a tight production and it's not as funny, but it's still a fantastic little production with some great use of sci-fi themes. The theme is time travel in case you didn't guess, though this goes a little more extreme than your average time travel story. And Anna Farris turns up every now and then. YAY!

My review here

Frost/Nixon (2008)
UK release: 23 January 2009

Michael Sheen plays the famous presenter David Frost (who sadly passed away very recently) interviewing Frank Langella as President Nixon. (Langella has played Dracula and Skeletor, so clearly this was an obvious progression.) Both give fantastic performances and this is an absolutely brilliant drama. Though I haven't seen his entire filmography, I would strongly argue that this the best film Ron Howard has directed.

Bolt (2008)
UK release: 6 February 2009

Oddly under-the-radar and not really benefitting from a 3D release, the promotional material for this film is deeply misleading. While initially seeming like a cheesy 'superhero animal' film, it turns out to be more about comicbook geeks and self-delusion. In the first ten to fifteen minutes of the movie nothing is what it seems and what follows is a much more down-to-earth story and the whole thing is absolutely hilarious. Of course in 2009 "Bolt" is up against "Up", "Cloudy With A Chance Of Meatballs" and "Coraline", so it's far from the best animated film of the year, but I was very impressed at the way it matched up to Pixar's quality levels.

Johnny Mad Dog (2008)
UK release: 16 October 2009

While this is a dark disturbing topic and the film doesn't shy away from being a very dark film, the black humour makes it surprisingly entertaining. After we've established the scenario of child soldiers who are brainwashed, ruthless and uncompromising, we see the telltale signs of unfinished childhood. One soldier, for example, insists on bringing a pig with him. Also upon seeing a particular gun used by Chuck Norris, it is suggested that the soldiers look out in case Chuck Norris is around. And when a teacher ends up becoming a captive, well let's just say you don't want to be the one to tell an over-confident child with a gun that they aren't as smart as they think they are...

My review here

Cherry Blossoms (2008)
UK release: 3 April 2009

After a fairly slow and very sad start, this film turns into a beautiful tale of self-discovery. There's a neat little misdirect involved and the film starts to go in a remarkably upbeat direction. A beautiful German film set mostly in Japan. It deserves to be seen by more people. It's sort of bittersweet humour, but just generally a really touching drama.

My review here