My Tumblr: http://fatpie42.tumblr.com/
My Letterboxd: http://letterboxd.com/fatpie42/
Best
Movies
Reviewed In 2017:
Click any of the posters
above
to see my most positive reviews this year...
Next anticipated movies (December 2017): "Coco" And "Star Wars: The Last Jedi"
Click here for my 2017 movie guide
Click here for all my reviews categorised on Letterboxd
(
Click here for more helpful links...
Collapse
)
Review of Avengers: Infinity War (2018)
Best thing: As much as the script forces together the cacophany of elements in the Marvel Universe, the bit that seemed to fit together most neatly for me was Rocket's obsession with stealing prosthetic limbs.
Worst thing: Eposition and fighting. Exposition and fighting. Not enough humour for a Marvel film.
I'm happy to review this, but I can't rate it yet because this is only half a film.
I've learnt from Matrix Reloaded and Hobbit: An Unexpected Journey, that presuming that you can judge where a half finished story is going by its first instalment is unwise. (Practically nothing I expected to be resolved from Matrix Reloaded was even addressed in the follow up and instead new characters were introduced. And my favourite thing in the first Hobbit movie was Radaghast and that character has almost nothing to do in the following two films.)
I know this isn't the first Marvel film to end with unfinished plot threads, but seriously, this is a massive cliffhanger and nothing set up in the first act is really resolved by the end.
The problem this film was always going to have is that there isn't enough time for proper character development of anyone. We get a fair few revelations about this new villain Thanos and that's fortunate because this is a character that those of us only familiar with the films know pretty much nothing about. It seemed that he was this super-powerful guy who did nothing but sit on a throne.
This has some cool buildup but the finale is still to come and frankly not everything within this story fully makes sense. Thanos apparently needs all five stones, but one of the stones allows him to "re-shape reality". Once you can re-shape reality, what more power do you really need?
Infinity War is a film that seems to benefit from being so action packed that you don't generally have much time to think about the problems. The jokes also help. But this is not a particularly satisfying story (but could turn out to be a perfectly acceptable first chapter) and it is also far from being he funniest Marvel movie.
If there's one thing the follow up needs to do, it's to challenge Thanos' reasoning. The only reply to Thanos so far has been "But that's crazy." Okay sure, but Thanos clearly isn't the crazy mad dog killer that we were expecting and so his rationale needs to be challenged in a more direct reasoned way. I presume that is coming later, even if Thanos won't listen. In the X-Men, Magneto was relateable because he was motivated by revenge and fear. Thanos isn't so relateable... yet. I'm interested to see where the initial character set up leads in a follow up. Still, anyone who was expecting a Darth Vader-esque figure is going to be disappointed.
For a movie that is mostly a series of action sequences (and moreso than normal for a Marvel film) this does a pretty great job. I might well be returning to this fondly, but it all depends on what they do with the second half.
No rating
Review of Suburban Gothic (2014)
Best thing: *Hold up magic charm* "Always use protection!"
Worst thing: The daughter of the Latino gardener accepts the accusation that a particular necklace was stolen by her father pretty easily. Especially considering that the guy telling her this, just broke into her home.
Suburban Gothic is very silly and is a bit of a hodge podge of ideas. It's not consistently funny, though that's mainly the script's fault. There's no criticising the cast, particularly Matthew Gray Gubler in the starring role
It's not even like it's a badly made film. It's well shot, well acted and well edited. It's just that it's a comedy that isn't particularly consistent in its humour (mixed with horror that is never scary) and I'm not even sure what the film really wants to say. Ray Wise's character as the dad never feels particularly believable to me. In fact, all the characters feel too quirky for their own good.
There's a good film in here somewhere, but it's a little too well buried. Looking forward to seeing Matthew Gray Gubler is something better.
C+
Review of The Wrath (aka Trash Fire) (2016)
Best thing: This a clear return to the full-on black humour of Excision after Suburban Gothic was just way too safe.
Worst thing: The dark third act is perhaps it a little too reminiscent of the ending in Excision (only less powerful)
I absolutely loved the wonderfully dysfunctional central relationship in the first half. Horribly dark in a way that Suburban Gothic seemed to be side-stepping. It's a solid bit of black comedy.
But when the female member of the central couple finally learns about the source of her boyfriend's childhood trauma and continuing neuroses, she realises she has made a mistake in asking him to confront them. I think we needed a stronger reason for why our protagonists do not do a runner quite early into the second half and we deserved a better payoff as a consequence for their decision to stick around.
This still doesn't have the genius of Excision, but it's an improvement on Suburban Gothic. Richard Bates Jr is definitely one to continue to keep an eye on. (Also pleased to see a returning Matthew Gray Gubler and AnnaLynne McCord though neither really had enough to work with.)
B-
Review of Loving (2016)
Best thing: When the lawyers advise as to what the main content of the opposing lawyers' argument is likely to be, it really hit home how horrible the situation is.
Worst thing: The characters aren't the most distinctive, but my biggest problem is that the information provided in text on screen at the end actively contradicts the depictions of the characters in the film. Mildred Loving is said to have always been shy of the press, yet we see her actively inviting the press to interview her during the main story.
This has some great acting and it is absolutely beautiful, but in the end it feels like it is missing character. Our central actors are doing their best with the material but in the end they are playing quite quiet and somewhat withdrawn people.
I do feel good about the fact that this doesn't do the Oscar bait thing of having the characters build to self-righteous emotional outbursts. These are ordinary people in an extraordinary situation. They aren't interested in taking big risks or making a stand. They just feel a connection to one another and a connection to their home and their roots, so they act accordingly and are shocked that anyone else should take issue with these those actions.
Arguably our protagonists are a little naive. But when a lawyer is offering to take on their case, they are sensibly cautious.
As much as the characters felt a bit too ordinary for me, I did get caught up in the story. Yet the information that appeared on screen at the end made clear that even what we were shown here, as low key as it was, may still have misrepresented some small details.
In the film, the female member of our central couple persuades her husband that they need to invite the media because it serves an important purpose and is in their interest to do so. The text in the final moment of the film insists that this character later refuses to talk to the press because she has always been shy of them. This suggests her arc where she gains the strength to share her personal life and become a public figure did not unfold in real life in quite the way it is depicted.
I'm personally going to say this is Jeff Nichols worst film and that is a real compliment to Jeff Nichols. This is, at least, a better than average biopic. It has strong acting, beautiful shots, solid pacing, compelling storytelling but in the end it doesn't go the extra mile.
Biopics are often rather less impressive because filmmakers are limited by the source material and often it takes a big bombastic character or a unique visual approach to make a serious impact. (Bronson and American Splendour come instantly to mind, though Capote is one that I think succeeds using a more traditional approach.)
This is a solid biopic about one couple's struggle for their marriage to be legally allowed in their state. Well worth your time, but not exactly a thrill ride.
B-
Review of Coco (2017)
Best thing: Absolutely beautiful. It almost goes without saying with Pixar movies now, but seriously this is the most visually stunning Pixar movie yet. Gorgeous patterns and colours, including the beautiful spirit animals.
Worst thing: I guessed the third act 'twist' well in advance. The world building we see in the land of the dead was not predictable, but the basic storyline definitely is.
Less a musical and more a film that happens to involve people performing music. Really good music too. When we did the Letterboxd Oscars I looked up the song "Remember Me" on Youtube and I must have stumbled on some kind of horrendous remix because it was cheesy and terrible. The version of Remember Me as performed in the movie is a lot better, but it's not the best song in the film.
It's a pity that the plotline is so obvious. It's a neat little plot and very sweet, but don't expect to be surprised.
That being said, unlike the Pixar movie Up, they save the super-tearjerker scene til the end this time. Coco might not be the best Pixar movie, but it has the stunning visuals and emotional depth we expect from their better efforts.
The world of the dead is a fantastic landscape for the filmmakers' creativity and it puts the lousy Book of Life film from about 4 years ago to shame. Fun, beautiful and powerful. Loved it.
A+
Review of All The Money In The World (2017)
Best thing: Christopher Plummer. Frankly it's difficult to imagine anyone else in the role.
Worst thing: Mark Wahlberg. He is completely eclipsed by the rest of the cast. I simply had no sense of what kind of person he was trying to portray beyond what is revealed in the lines of the script. There is absolutely no depth to his performance.
A fairly run-of-the-mill Ridley Scott movie. The ideas are interesting enough but frankly the plot just plods along.
That's not to say there aren't good moments here, but it feels rather baggy overall. This is a solid film but I didn't feel it had the Ridley Scott magic this time.
Perhaps it's not so surprising that I found this a little underwhelming. It is essentially a biopic and that can often be a challenge to adapt. Often we all too easily accept incredible elements in films either because we don't know they really happened or because we presume the storytellers are taking creative license with events.
The story of the richest man alive is interesting, even to the point where the scenes with Christopher Plummer are more interesting than the scenes involving the kidnapping.
B-
Review of A Dog's Will (original title: O Auto da Compadecida) (2000)
Best thing: There are so many great characters, but a farcical sequence where the baker's wife finds she has double-booked her lovers is absolutely hilarious.
Worst thing: While I think it works just fine this does go VERY Catholic towards the end. Even then, however, the jokes keep coming.
When I was looking through most popular movies on Letterboxd, this one came up. Most reviewers seem to be from Brazil and my one Letterboxd friend who had even seen it comes from Brazil (shoutout to Daniel Rodriguez). Nearly everyone really liked this film with the word 'classic' coming up quite often in reviews.
Quite honestly, this movie is blooming hilarious. It's a fast-paced farce, but absolutely brilliantly constructed.
But there is some pretty cool satire here too. I mean seriously, this film shows the clergy as money-grabbing and pompous. It even starts with a joke about the Jesus story as our loveable prankster protagonists promote a religious film as if it were an action movie. This film also features Jesus Christ asserting that government organisations are useless. Yet for all this subversion against authority figures, there is no way this film could be accused of being impious.
Frenetically paced and wonderfully silly, yet with real heart too. Brilliant!
A+
Review of Arena (1989)
Best thing: While much of this feels like a very limited budget, some of the alien designs are superb.
Worst thing: "There's an old saying: 'When it's over it's over.' And guess what? It's over." Oh my goodness, such lame dialogue!
More like a really great tv pilot than a mediocre stand-alone movie, Arena has a bit of a cheap but fun Star Trek feel to it. It's therefore fitting that Armin Shimerman who played Quark in Deep Space Nine appears here as a character called Weezil.
Arena has some great world building but gets really cheesy and annoyingly predictable in places. If there'd been a more interesting payoff in the third act I might have been recommending this one. It was fun watching it unfold and this film has no shortage of charm, but unfortunately the story never goes anywhere that exciting with its premise.
C+
Review of But I'm A Cheerleader (1999)
Best thing: When it is noted that our protagonist's mother was the main breadwinner at one point, her father gets horribly and so unfairly berated by the leader of the anti-gay camp.
Worst thing: The idea that a masochist is enjoying her 'negative reinforcement' using a shock stick is funny enough. However, it's horrible to think there are kids out there who are basically being conditioned to avoid physical contact through similar means (physical contact with anyone, not just one gender) and this film dodges the full horror of anti-gay camps. That being said, this is able to make some important points by being a movie we can comfortably laugh at.
Solid comedy in the vain of Clueless, Easy A or Edge of Seventeen. Great fun. Very silly but in a wonderfully deliberate way.
I particularly love how absurdly colourful the movie is. The absurdity of the whole situation is elevated by the bright garish colours. The cruel truths behind this story of how gay people are not tolerated by their own families is not something this film can ever fully address (though it does so more than the movie "Saved" which seemed to entirely dismiss anti-gay camps as harmless), but the visual style makes clear that this is a cartoon version of the situation.
When I was at university I spent a while living with mostly gay or bi housemates and But I'm A Cheerleader held pride of place on their DVD shelf (though they wrongly thought I wouldn't like it). In spite of this, I'm told that the SJW crowd are not pleased with this film. That being said, my own google search on the film seemed to show widely positive views on the film. I guess if you search for people with negative opinions on something on the internet, you're pretty much guaranteed to find them.
So, even if there really are SJWs condemning this positive life-affirming lesbian romantic comedy to the flames, I am going to side with nearly all my Letterboxd friends and some gay, lesbian and bi friends of mine in adoring this piece of comic genius.

A must-see.
A+
Review of Honeymoon in Vegas (1992)
Best thing: "Bali Ha'i may call you!" *mimes as if holding a telephone*
Worst thing: The whole psychological block of Nicolas Cage's character, preventing him from committing to a marriage, feels like lip service. It's not really something we are supposed to take too seriously even though it is central to the plot.
Somehow I never noticed the over the top craziness of Nicolas Cage's performance in this film before. It seems like prior to his action films like Face/Off and The Rock I didn't think of Nicolas Cage as a punchline the way he often seems to be viewed today. But perhaps that's actually because Cage's style of acting is more suited to comedy?
Certainly Cage's style of acting fits right in with films like Raising Arizona and Adaptation. In films where there is a wacky aspect anyway, even if it's just your normal comedy tone, Cage fits right in.
Sarah Jessica Parker is actually pretty great here playing almost the opposite of a damsel in distress as she is led away by James Caan who is fantastic as usual.
I suppose it could be funnier but the jokes seemed pretty consistent to me and the whole thing is rather charming.
Simply great fun. Very glad to find this still holds up so well.
A+
Review of Audition (1999)
Best thing: That's some unorthodox acupuncture there... Also, right at the end the time shifting dream-like structure seriously pays off.
Worst thing: That wire really cuts through bone like that? I mean, even accepting that she is wearing gloves, wouldn't you need to be supremely strong to exert that kind of pressure? Then again, I'm not sure this movie wants us to take it so seriously. There's somewhat of a comic book style to all this.
The only other Takeshi Miike film I've seen is Thirteen Assasins. I was quite confused by the move from incredibly dark and brutal drama to somewhat goofy action with a bit of magical realism thrown in. The awkward mixture of tones prevented me from being able to fully enjoy the long chaotic battle at the climax of the film.
Audition is another film with a mixture of tones, but somehow I could totally run with it this time.
As much as I don't want to spoil the film, it would be irresponsible not to reveal that this is a horror film. It's been said elsewhere on Letterboxd that our central villain is so much hotter when she is being sadistically evil; and it's so true!
The nightmarish time jumps and loss of reality reminds me a bit of Italian horror, but I guess it is more the influence of anime behind this. In Italian horror it often feels like the randomness shows a lack of care. In Audition, by contrast, each shift into madness and grotesque violence is a meticulously crafted note in a terrifying symphony.
Superbly haunting and one of the greatest horror films of the century.
Kiri kiri kiri kiri! *shudders*
A+
Review of Essex Boys (2000)
Best thing: Great performances and well constructed relationships between characters. Tom Wilkinson is always great.
Worst thing: We all love Alex Kingston. She's brilliant. We know this. But her role in this film is conspicuously contrived. I'm sure it seemed like a great idea to introduce a femme fatale but her actions in the third act are not plausible.
The cast is pretty great. So it's a pity the story is not more compelling. Certainly we get a clear impression of how horrible the Essex gangsters are, but rather than becoming more complicated the plot actually seems to become more clear-cut and contrived as the film goes on.
Initially there is so much we don't know. Sean Bean takes savage revenge on a man for being a 'grass'. But this man is working in a warehouse storing gutted fish and that's all we know about him. And we are introduced to this world through Sean Bean's driver who is himself a bit of a mystery.
The problem with this film essentially lies with

Alex Kingston. And it's really not her fault. She is absolutely magnificent. But I wonder whether if the filmmakers thought "More

Alex Kingston, make her role bigger." They end up making her so central to the plot that it becomes utterly ludicrous.
Let's talk about the central premise of the film. We are told right from the start that there was a real incident which left three dead, two with life sentences and one going into witness protection. The further we go into the film, the clearer it becomes that this is ALL the scriptwriters knew about this real life incident too.
Another great talent here besides Alex Kingston is Tom Wilkinson. And yeah, Sean Bean is cool too. There's no lack of good performances. But the plot wants us to believe it's all true to life and that just makes it seem all the more contrived. There is certainly room for some suspension of disbelief, but when the movie throws in a 'clever twist' it is encouraging us to consider the plot in more depth leaves itself vulnerable to scrutiny as a result.
C+
Review of Moonlight (2016)
Best thing: I suppose the best thing is probably the love scene half way through the film. It plays out in a way that is tasteful and realistic while also having a good sense of cinematic style.
Worst thing: With a super-simple plot, this is basically a short film padded out to feature length. As such it's a long build up to very little. The film even essentially misses out the second act and still feels slow.
Initially when watching this film I was horribly aware that this big Oscar winner was every bit the film I feared it would be. Slow pacing, inexpressive central protagonist, and clearly coming across like misery porn in the way our protagonist is most clearly defined by his lousy circumstances rather than his unique personality or his interesting life.
When our protagonist grows up, the story seems to finally have an opportunity to move forward properly. Our protagonist is still withdrawn, but it feels easier to understand why he is being quiet. In this stage it feels like he has some agency rather than passively allowing things to happen to him.
But just when it feels like we finally have a personal story with proper stakes, the film makes a huge time jump. The protagonist has massively changed body type, the mother's situation has also changed enormously, and it's all happened out of sight.
I know most people presumably won't have much issue with this one classroom scene. However, as someone who used to work in a school, it bugged me.
The bully won't stop talking when asked, but is quick to leave the classroom when asked. Okay, maybe, but I didn't find the scene played out very convincingly.
But why is the protagonist picked out as if his lack of focus on the lesson is unique, even though we can see at least two other students paying no attention to the lesson either? Was I supposed to think the protagonist was especially unfocused by comparison to the others, or is it perhaps that he's just known for being inattentive and that's why the teacher addresses him first?
Moonlight has a very slow start, quite a slow middle, skips a whole important section of the protagonist's life, before quite a slow end. This a very simple story told in a very simple way. It's fine. I can't say I really enjoyed it all that much. I give the movie credit for the tastefully made love scene on the beach but besides that I don't really understand what the fuss is about.
C+
Review of Shin Godzilla (2016)
Best thing: The Godzilla sequences are fantastic. Godzilla fires lazers from his back now?
Worst thing: The characters aren't really the focus. We are simply introduced to all of the officials in charge of handling a crisis, but not in an interesting personal way like in Eye In The Sky. There's certainly no romantic subplot like in the original 50s Gojira movie.
Do we need a Japanese Godzilla reboot? Well, no. Godzilla is a classic. But do we want one? Sure! Bring it on. With so many Godzilla movies already, mostly with a fairly low budget and/or trashy, there's always room for a Godzilla movie that looks as polished as Shin Godzilla to add to the pile.
For all the criticisms I might level at this film, I will say right now, it is way better than the American movie. Gareth Edwards, I love your work, and you had a lot of ambitious sequences that the Japanese were not trying to match here. But with that being said, there are effects sequences here that are astounding and the plot is much more engaging.
You might not think this is going to be the one with the better effects when Godzilla first turns up. Godzilla initially looks very weird, but there is a good reason for this. Stick with it, because eventually you will see the Godzilla we know and love. And as the plot unfolds we get some absolutely amazing confrontations between Godzilla and the military.
It has been noted that all Godzilla does it move, but frankly that's all Godzilla ever did. Godzilla doesn't eat people. Godzilla just walks around and causes havoc. And it's no surprising to hear that Godzilla's source of energy is nuclear fission. He's like a 20th century dragon. A fire breathing reptile that can easily fend off the might of a modern army.
The new take on Godzilla explored here parallels the reactor leaks that Japan had to deal with. We see Godzilla from the perspective of the government countering a disaster.
Every figure involved in the process and the bureaucratic red tape inevitably involved is all shown in, frankly, way too much detail. I started trying to ignore the titles of the various figures in order to have a hope in hell of keeping up with the subtitles of actual speech.
One awkward thing is that the main English speaking character, playing the American ambassador who happens to be Japanese herself, is clearly an actress who has Japanese, not English, as her first language. For the Japanese audience, there isn't much issue here, but I whenever she is speaking English I felt I would still be better off with subtitles.
Instead of a relationships as in the first movie, we have Japanese politicians making career plans. It's nice to have a change but it's a very different sort of drama.
I still prefer the original Gojira but Shin Godzilla is definitely one of the better Godzilla movies and if you are monster movie fan you shouldn't miss it.
B+
Review of Death of Stalin (2017)
Best thing: Jason Isaacs as the head of the Red Army is hilarious.
Worst thing: It's such a horrible period in Russian history and most likely portrayed pretty accurately. Yet somehow that doesn't matter, it's still very funny. I almost feel guilty laughing though.
Armando Ianucci's latest film is a fantastic masterpiece of political satire.
I'm not sure how he chose this project. It's almost like he was musing as to what he could apply his The Thick of It format to next. He'd used it to make a movie about British and American politicians squabbling over fake dossiers and a tv series based around a narcissistic American Vice President. So what option could be more fitting and relevant than a satire about politics in the Post-Stalinist Soviet Union?
Yet this setting fits the format of The Thick of It brilliantly and the theme of spineless backstabbing politicians who try to portray themselves as holding to higher principle when they are all just out for themselves is common to pretty much all Ianucci's work (even arguably Alan Partridge).
An amazing cast and an absolutely hilarious film. Possibly the best film of the year? So great!
A+
Review of Detroit (2017)
Best thing: I actually felt the characterisation was the best thing. Like with Bigelow's previous film, Zero Dark Thirty, this film is focused on giving us a depiction of a real event that is connected to the public consciousness in some way. But where that protagonist was very withdrawn and cold (which was admittedly intentional) Detroit has a variety of very clearly defined central characters. None melted my heart more than the lead singer of The Dramatics as his opportunity to perform onstage is snatched away. (Presumably a taste of the things to come for actor Algee Smith.)
Worst thing: There's a lineup shown in the section towards the end of the film and I think we are supposed to gauge what is happening from the visuals. I may have jumped to more shocking conclusions than were warranted.
A really sad tale of police brutality and heated racial tensions. There is an obnoxious article in The Huffington Post that argues that Detroit is irresponsible and dangerous because it doesn't mention black rights activism, including a trial run by the black community with no legal authority which found the police officers guilty.
Frankly, this movie isn't about black rights activists. It isn't about symbolic trials which could never provide effective justice. This is about the mistreatment of human beings in a chaotic environment. This is about a failure to properly hold officers to account and a trend towards passing the buck. This is about dodgy methods where the possibility of innocent people being murdered is used as an 'interrogation tactic'.
It is about a miscarriage of justice in court. Not a symbolic court, a legal court.
These ideas are dealt with powerfully and forcefully. Somehow this manages to be very emotionally powerful while essentially doing little more than a reenactment. I didn't find the pacing so effective in 12 Years A Slave or even Zero Dark Thirty. Detroit features very effective storytelling and the full harrowing significance of the events is brilliantly conveyed.
Amazing piece of cinema.
A+
Review of Who Framed Roger Rabbit? (1988)
Best thing: Judge Doon (Christopher Lloyd) is pretty great throughout, but his part in the finale is incredible.
Worst thing: So... totally evil guy turns out to be totally evil? Nice twist....
I can't say enough good things about Who Framed Roger Rabbit? It's a childhood favourite. The premise of cartoon characters walking around in a live action movie still works incredibly well visually and narratively. And Bob Hoskins provides an excellent central performance.
A+
Review of Class of 1984 (1982)
Best thing: Roddy McDowell (the original Caesar from Planet of the Apes) is fantastic as usual. In the latter half he gets to really let loose with his role and it's amazing.
Worst thing: It feels wrong to say that a film like this went too dark. Our protagonist's actions at certain points in this film rely on an extreme level of villainy from kids in the school for their justification. But nevertheless one event in the film (where it gets particularly extreme) somewhat dampened my enjoyment of the third act. (By the way, definite *trigger warning* for this movie.)
Wow, I was expecting something a great deal more trashy. Kennedy High School is one of the tougher schools in a future where schools have metal detectors to prevent the children bringing guns and knives into school. Isn't that in place in America already?
As someone who used to work in schools on a regular basis, I found this remarkably true to life. Certainly the film has an intentional silly streak and I never saw a child knifed in school, but the way students and teachers are portrayed is definitely more plausible than in most movies. (One thing I give the Carrie remake full credit for is that it corrects the unbelievable scenes with the PE teacher from the original.)
The film had no trouble convincing me that high school children can be vile psychopaths. But the whole point of the film is to depict a particularly bad case and the film is keen to note that the bad kids will always be in a minority. Nevertheless we are shown how tough a teacher's job is made by dangerous students.
It's hard to believe a teacher would carry on in such a difficult school, yet I know there will be teachers working in more troublesome schools than I ever saw.
The violence ramps up as the film goes on and the final act is amazing. I absolutely loved this film.
A+
Review of Class of 1999 (1990)
Best thing: Still a better depiction of teaching than most films. Also this film does the iconic "pulling the skin off a robot arm" scene from Terminator 2 a year before T2 was actually released.
Worst thing: There is a scene towards the end where head of the technology company providing the robot teachers starts monologuing. It was annoying that someone would hold people at gunpoint and even let them know he intends to kill them, yet still hold back from pulling the trigger so he can have a chat first.
As a movie about killer robots this is pretty cool, but as a sequel to Class of 1984 I thought this was brilliant.
The first movie arguably did about everything you could reasonably do with plausibly evil school kids. If you took that up a level it would detract from what was set up in the first movie.
However, the first movie was set in the near future. So what's the next stage after things are too difficult for teachers? Robot teachers! And when the teachers aren't human you can have a finale where the teachers have to be defeated without contradicting the message of the first movie. The last thing you want is to demonise teachers who stick it out in tough schools, but criticism of misuse of untested technology is a less controversial option.
I particularly like how our bad boy protagonist is actually very keen not to fall in with the bad crowd. Coming out of the detention centre, he's off the drugs and he doesn't want to get sent back into lockup for gang activity. On the other hand, he still has a reputation from his previous experience in a gang.
The effects in the final act are fairly obviously low budget, but so much fun. The two Class Of movies are both awesome sci-fi classics and well worth your time.
A+
Review of Slipstream (1989)
Best thing: Bill Paxton makes up for some terrible dialogue with the energy of his performance and Mark Hamill is a pretty cool bad guy.
Worst thing: In the second half the film suddenly seems to believe it has some keen insights into the decadence of modern society, but it really doesn't, so the dialogue in those scenes becomes insufferable. The characterisation of the female characters is thinner than a paper bag.
What pretentious rubbish. We needed more villainous antics from Mark Hamill and less unconvincing attempts at social commentary from Bob Peck.
They had a big enough budget and a strong enough cast to make something great. What a waste.
E grade
Review of Mute (2018)
Best thing: This may be the best performance I've ever seen from Paul Rudd. He is playing a complete bastard and he's really charismatic in the role. He also has a very clearly formulated relationship with his partner in crime whose paedophilic tendencies become the most compelling part of the film (because it is utterly horrible).
Worst thing: The protagonist is completely uninteresting. The gimmick of having a protagonist who cannot speak does not even remotely pay off and the moral focus of the story whereby one villain is a paedophile is barely even noticeable to the protagonist with his more narrow focus on his vacuous relationship with his girlfriend who goes missing.
What a pity. Not terribly exciting visually, quite muddled plot-wise, the central premise of a mute protagonist in a sci-fi setting isn't terribly compelling (so I hope it works a lot better in Shape of Water) and the only saving grace is a pair of interesting villains whose plotline is barely relevant to the bland protagonist.
It seems to be two for two on Duncan Jones movies now. Moon and Source Code were great, but while we were all willing to give Jones the benefit of the doubt on Warcraft, this is now a worrying downward trend.
I don't really have much to add here, except that this is genuinely awful. Let's compare to other recent Netflix films. I thought Bright was alright. Joon-Ho Bong's tonally inconsistent Okja disappointed me, but definitely showed off the director's abilities. The Cloverfield Paradox was a bit of a mess, but an incredibly strong cast carried along the horrendous script.
But Mute is just bad. Kudos to Paul Rudd and Alexander Skarsgård for making the most of their roles and credit where credit is due, their scenes together generally work pretty well. But they don't even feel like they properly fit into the boring overall story and the world they inhabit is unengaging.
E grade
Review of Werewolf of London (1935)
Best thing: The werewolf transformation was really cool. Particularly the first where our protagonist is revealed to be increasingly wolf-like after he passes each pillar.
Worst thing: Hang on! There's a published book with guidance on how to treat lycanthropy with a rare flower from Tibet with which most people have no experience? Couldn't the film have been more campy with something like that? It felt like that was treated far too seriously. (And in a film with so much humour from the alcoholic ladies and even the man who seems to be actively questioning the wisdom of his illicit affair even while he is secretly meeting with his illicit lover.)
Werewolf of London is a pretty standard classic Universal horror movie. I enjoyed it and I particularly liked that it included comic relief sections that were very enjoyable.
Nevertheless, I found the overall plot a little tedious. Not only is this slow, but the central character doesn't have the charisma of Lon Chaney Jr. who would later star in The Wolf-Man.
Werewolf of London is fine. It's a sweet little film. But as a fan of Universal movies, I still felt something was missing.
C+
Review of Annihilation (2018)
Best thing: A monster that has a call like a human screaming for help. So creepy!
Worst thing: Jennifer Jason Leigh's character seems to know exactly what is going to happen to her at the end, but I'm not sure how.
Ex Machina was a very smart film where characters talked like real people with realistic motivations.
Annihilation is a movie which clearly wants to convey clever ideas, but doesn't seem clear on how to do so.
When Natalie Portman says that venturing into the contaminated region is suicide, Jennifer Jason Leigh dismisses her by saying it is actually self-destruction. Jennifer Jason Leigh is clearly not using the layman's understanding of the word "self-destruction" since otherwise this would be the most ridiculous case of splitting hairs ever. But whatever psychologist or therapist concepts Jennifer Jason Leigh's character is trying to convey, I am simply left completely lost and, in any case, this is not how normal people interact.
The actions of the characters becomes increasingly irrational. And then the film becomes some kind of art film towards the end. I know they say "show don't tell", but sometimes it helps if you tell me something.
I have no idea what point this film was trying to convey. The film was fine but, as cool as the concept was, it didn't seem to lead to a particularly satisfying payoff. Some cool visuals along the way didn't make up for that.
Better luck next time Alex!
C+
Review of The Wailing (2016)
Best thing: The visuals are quite often stunning, whether it's the scenery, effects work or a shaman's ritual.
Worst thing: Unfortunately, while the visuals and the performances are very engaging and some scenes work very well, the overall plot is convoluted. There are too many twists, particularly considering the rules of the supernatural elements are never clearly defined.
Bizarre murders are occurring and locals seem to be going psychotic. Many are blaming a Japanese man who has visited the area. Is the Japanese guy really responsible? What is the purpose of the bizarre behaviour taking place. Does any of this really matter once the plot gets needlessly convoluted?
Beautiful and stupid. Well acted and well shot but completely lacking in a decent story structure. I find films like this incredibly frustrating. It wouldn't have taken much. Just a decent finale would have been enough to give this a positive review. But in the end I found this very unrewarding.
D+
Review of mother! (2017)
Best thing: When we seem to see war crimes and trench warfare somehow carried out in the house that was a very high exciting visual.
Worst thing: So is the meaning behind the film "God is a bit of a dick"? Because that's the meaning I felt was being conveyed....
I love Darren Aronofsky. He's one of my favourite directors. Even while I honestly dislike his Noah movie, I give him a lot of credit for what he achieves in that film and the creativity involved. (In fact, my biggest problem is that the graphic novel of Noah, which Darren Aronofsky wrote, is so much better.)
What is special about Aronofsky's movies is the intensity and the way they get under the skin. A lot of Aronofsky's movies are people being destroyed. Whether they are destroyed by drugs, ambition, grief, inability to accept change, or a horrifying message from God, Aronofsky is keen to make you share in their downfall and feel their madness. (You may be noticing that many of these themes apply to more than one Aronofsky movie.)
The trailer seemed to show the intense Aronofsky film I was hoping for and I found it hard to believe the negative reviews. But perhaps unsurprisingly, while this film isn't lacking Aronofsky's knack for compelling visuals and building emotions, I am not going to be recommending this particular Aronofsky film.
We do still get a character who is destroyed, but it's harder to get dragged in with the same intensity because we never really get introduced to what the destructive force is. We just get more general symbols.
Admittedly we see war crimes, human trafficking, disobedience, fears of unrequited love, false religion, rioting, abuse. The culprits are endless and yet they are tackled in such a shallow way that its hard to accept that they are really the destructive force. They are frustrating for our protagonist, certainly, but they aren't what breaks her heart.
I would say what really destroys our protagonist in that under-the-skin way is the way our God-figure, the writer in constant search for inspiration, seems unwilling to stop the chaos and take action against unruly disruptive and violent behaviour. But I can't say that I feel like mother! helps me engage with God or some kind of equivalent force of nature (since I'm personally best described as an atheist). Like our protagonist, I'm left frustrated and perplexed, which is my dominant emotional response to the film as a whole.
While mother! is beautiful and fascinating, it's lacking the catharsis of a typical Aronofsky movie. I wasn't frustrated because I was being shocked to my very core. Rather I was frustrated because mother! alienated me with its painfully obvious Biblical symbolism that feels almost irrelevant to Jennifer Lawrence's frustrated relationship with Javier Bardem's indecisive God character who seems more interested in curing his writer's block than a sustainable solution for those around him.
C-
P.S. Spoiler I guess?
Was the scene where the Christians eat God's baby a reference to the changes he had to make from his graphic novel to the movie adaptation when making Noah? I feel like there were unfortunate compromises that must have been intended to appease the Christian audience for that movie yet really didn't pay off for anyone.
Review of Kingsman: The Golden Circle (2017)
Best thing: The action sequences are excellent, particularly at the beginning and at the end.
Worst thing: There is no suspense in making us wonder whether Colin Firth is going to regain his spy skills or go off to study butterflies. Nobody is put at risk by him studying butterflies. Heck, after he's been shot in the head, doesn't he deserve a retirement? But we all know he's going to get his spy skills back and making us wait around is not suspenseful.
Not exactly a bad film overall, but outside of the action sequences there are way too many parts that drag and fail to build suspense effectively.
It's difficult to pinpoint how this fails. It seems so close to the formula of the first film (which is part of the problem really).
I think this Kingsman sequel doesn't take enough advantage of the fact that we've already been introduced to this world. I feel there was room to explore the Kingsman institution further, but instead we are rather hurriedly introduced to their American equivalent, Statesman, which feels much less well-defined.
Ironically, Matthew Vaughn's attempts to keep things fresh result in a film where there is very little depth. It feels almost like we are being reintroduced to the main characters rather than seeing them grow.
Yet some of the action sequences are amazing and the sense of fun remains even if it's not so consistent.
C-
On the other hand, this animated cross-over between Kingsman and Archer, created as promotion for this film, is fantastic.
Review of Brawl In Cell Block 99 (2017)
Best thing: I don't think there is a particular ultra-violent moment in this film that I like above all the others. But what also makes these scenes great is our protagonist's comebacks. Vince Vaughn is known for comedy films, but this isn't a comedy performance in this film. Still he does make understated witty comebacks and regularly gets angry reactions for doing so.
Worst thing: The baddies' plan feels pretty confusing by the end. Originally they appeared to have a pretty clear objective. By the end, I'm not clear on what they intend to gain from the arrangement.
I wasn't expecting to find our protagonist to be a sympathetic character, particularly when he starts by expressing behaviour that is irrational and hinting at probable domestic abuse. I mean, the controlling behaviour he exhibits is practically domestic abuse already (though it doesn't include physical contact or, as far as I recall, mental abuse in the form of insults).
Yet while the relationship the protagonist has with his significant other has a clearly rocky past, involving addiction and either a child death or miscarriage, there is some level of respect and understanding between them. The two are coping despite past problems and communication barriers.
There are plenty of films about characters with a violent past, but quite often, in films like Drive or A History of Violence this is actually a surprise and the level of violence can seem remarkable. In Brawl In Cell Block 99 Vince Vaughn's character and demeanour make it pretty clear that he probably has a violent past, but his level of competence in a fight is always on the right side of plausible.
What is rather less plausible are the threats from the ever-sinister Uro Kier. I mean seriously, if you need to pay a special kind of doctor to perform a unique procedure purely as a threat to motivate someone trapped in a prison, there are probably less expensive measures you could employ instead.
I feel that Brawl In Cell Block 99 benefits from its simplicity. The director's previous film, Bone Tomahawk, had a larger selection of characters and the story was less focused as a result. But Brawl also shares the strengths of Bone Tomahawk. It's not long before the film introduces the brutal violence. We generally don't have to wait long for a violent scene, but there is always a good reason for it.
Brawl In Cell Block 99 is a solid simple brutal film and I had a great time.
B+
Review of Sadako Vs Kayako (2016)
I'd been waiting for this to be released for quite some time. I was hoping this would be a clear head and shoulders above the recent American Ring film "Rings". The only reason I cannot be sure whether this is actually better is because the only subtitles I could find for this film were practically incomprehensible.
There are some little moments in this film that are quite cool. A bullied kid gets the bullies to come into Kayako's house and share his fate. We also see a Buddhist trying to remove Sadako's curse from a girl by performing an exorcism.
However, the final showdown is a big disappointment. Does trying to stop the Sadako curse by watching the cursed tape in the Kayako house sound like a bad idea? Well, the spiritualism expert dressed like the Fonz is convinced that this is a great plan and, from what I could tell with my horrendous subtitles, nobody really questions this doomed strategy.
Weirdly the amount of time before Sadako murders you in this film seems to have been reduced from seven days to two just two days. That being said, surely Kayako's house shouldn't be still standing either, right?
I really appreciate the parts of this film that try to do something different, but the style of direction isn't very exciting and overall this is remarkably dull. I can't rule out the possibility that a decent set of subtitles would have made all the difference, but I doubt it.
Not good.
Unfinished
It (2017)
Oh for goodness sake. Kudos to everyone who gave me the heads up that this was going to be disappointing. It's sad though, because I was looking forward to this so much.
As an adaptation this feels like a complete failure. Besides the initial meeting between Georgie and Pennywise, the horror sequences (in the first half hour at least) aren't based on anything from the book.
The hyperactive joker of the group who put on silly voices all the time in the book is now an obnoxious prick who is basically telling "your mom" jokes all the time instead.
Worst of all, the portrayal of these characters simply isn't interesting. Not least because the movie is trying to rush through to key plot points, even while it abandons a whole bunch of them to make room for generic 'scary' moments. To fit their dialogue in, we get more of a cacophony of voices than genuine carefully paced character moments.
In order to get some rushed exposition we get some really horrible parents. "How is it going to look when the son of the Rabbi can't read the Torah properly at this Bar Mitzvah", which isn't in the original book at all, so I guess this is all a longwinded way of telling us that this boy is Jewish. Then there's the other parent shouting, "Dammit, your brother's dead! Just accept it!"
I wondered whether they'd keep the implication from the book that 'It' is originally from outer space. However, from what I saw, they might as well bring in the Warrens and make this another Conjuring sequel. I'm not keen on this trend towards boring jump scare sequences. I was hoping for something where the fear would build gradually and subtly, like in Stranger Things. I guess that comparison was purely due to one of the child actors in the cast and nothing to do with the tone or style of the film.
Pennywise's early appearance was quite cool. But after half an hour of this two hour plus movie, I felt that it should have begun to grip me by then.
Paddington (2014)
Having been informed that this was not the slapstick heavy travesty that the trailer portrayed, I decided to give this a go.
While perhaps not a travesty, this is very slapstick heavy right from the start. I can see that this is quite sweet, but this is very much a film to pacify small children rather than the quality we see in the best Pixar films that can enchant all age groups.
I'm not sure how the bears living deep in the woods are able to get hold of jam jars or an optician's prescription. Also wouldn't they need a decent quantity of sugar to make that marmalade? (Do they have sugar cane in that forest? Also, please tell me it's made clear at some point that marmalade isn't all that healthy...)
Some of the attempts to be a bit more highbrow didn't convince me either. An attempted parallel between the evacuation of children during the Second World War and an immigrant child sneaking in illegally isn't really particularly apt; not least since Paddington isn't even fleeing a war torn country.
I stuck with the film long enough to chuckle at the joke about not wanting to send Paddington to an orphanage. Overall this wasn't really made with adults like me in mind.
Review of Blade Runner 2049 (2017)
Best thing: The AI girlfriend was something I found interesting, particularly since the only difference between her and her Replicant user would seem to be her lack of a body. Any questions about her lack of humanity would also need to be asked about our protagonist played by Ryan Gosling.
Worst thing: Jared Leto's philosophical ramblings felt utterly meaningless to me. And when he's murdering replicants seemingly for his own amusement it shows us that he's a clear evil villain, but don't we want more subtlety and nuance in a Blade Runner movie? There were no clear villains in the original film.
So the new replicants are obedient and don't kill people? Um... that is patently false.
Anyway Ryan Gosling has been given a character that is just as uninteresting as Harrison Ford's character was in the first movie. However, he is paired up with an AI hologram girlfriend who is much more expressive. The encouragement and trust she shows towards him make him more interesting as a result. Unfortunately I was not happy with the conclusion of her arc which seemed to undermine the journey we took with her.
There's no equivalent to Rutger Hauer here. Jared Leto natters on about his pseudo philosophy. His second in command is psychopathic replicant who never seems to have a fleshed out personality.
In the original Blade Runner there were technically no villains. In this sequel the villains are one-dimensional psychopaths.
When Harrison Ford turns up he basically hi-jacks the film from Gosling. He is basically told by Jared Leto that he's the chosen one. I found it all very uninspiring.
Sure Blade Runner 2049 looks great, but it's a hollow shell. The big reveal moments in this film consistently ring hollow and none moreso than the finale.
Rubbish!
D-
Review of Short Film: "2036: Nexus Dawn" (2017)
This short film is available to view online. Try this link if you want to check it out.
Best thing: Well Benedict Wong of course. He's a really emotionally expressive member of the panel who are judging the future of replicant production. He brings a lot of personality to his small role.
Worst thing: What with this being a short taster film before the Blade Runner sequel, I think the fact that none of the ideas put forward here are explored in any meaningful way in that feature length film would be the biggest problem.
Jared Leto's rants actually make sense and seem appropriate?
The scene is actually emotionally affecting rather than alienating?
There's a clear reference to a real issue from the original Blade Runner? (i.e. why would you keep manufacturing Replicants if they go mad and kill everyone?)
This short film makes the concept of super-obedient Replicants almost terrifying. Yet this whole concept is practically unaddressed (and arguably actively contradicted) in the feature length Blade Runner sequel.
Very keen to see what Luke Scott does on the future. This was great! Certainly, it's harder to maintain this intensity across a full length film, but after this I really think Luke Scott should give it a go.
B+
Review of Free Fire (2016)
Best thing: This is a great cast and my favourite performance would have to be Sharlto Copley who gets to have a lot of fun as a self-obsessed poser.
Worst thing: The humour felt off to me. Worked for me better than in Sightseers, but I still often found the gags fell flat.
So this is what a good Ben Wheatley film looks like, is it?
Still not my thing, but not bad.
Some Irish terrorists enter into an arms deal with a rich eccentric American playboy. They have an argument and then shoot at each other. As the shoot out gets more and more ridiculous, this becomes quite amusing.
Mildly entertaining, but a lot of the humour didn't work for me. Frankly I found much of this a bit lame. It's a great cast, but the script didn't connect with me. As with Sightseers, I don't think Wheatley's brand of comedy is on my wavelength.
C+
Review of Three Billboards Outside Ebbing Missouri (2017)
Best thing: Sam Rockwell has a surprising character arc that really impressed me.
Worst thing: I don't know much about Ebbing, but I can't help but feel that this is really a story about Ireland being set in America instead. The exchange between our protagonist and a priest sounds more like something you would see in the movie Calvary. Also, while I know it's not impossible, how likely is it that a Kiwi would move to this small, somewhat backward, town and marry the police chief?
Another strong entry for Martin McDonagh, but it's still no In Bruges. It felt like a lot of the film could just as easily be set in Ireland, especially when it comes to the scene where our protagonist rants angrily at a priest.
The protagonist is a grieving mother who chooses to set up three billboards that complain about the police's lack of progress. What follows is an exploration of guilt, love, hatred, revenge and redemption; often taking these elements in an unexpected direction.
Still, as you'd expect from a Martin McDonagh film, it's very funny and often gets very dark. There's an array of great acting talent and a deeply flawed protagonist.
It might not be the best Martin McDonagh film but it's still pretty great all the same. All McDonagh's films are a bit chaotic and this is no different. Like with Seven Psychopaths, I'm not sure that the randomness always works for me, but in both cases I had a fantastic time overall.
A-
Review of On Her Majesty's Secret Service (1969)
Best thing: The ending is very powerful, though the action scenes are a close second particularly the fight on a toboggan run.
Worst thing: Frankly the girls at the facility in the ski resort are entirely uninteresting, as is Bond's espionage undercover work in that facility, particularly considering that the baddie he converses with ought to recognise Bond immediately.
Finally hearing the On Her Majesty's Secret Service theme in the film itself, I can see what a great piece of music it really is. It's surprising that All The Time In The World isn't the title song, but if you are going to start your Bond film with an entirely instrumental piece of music then this is the way to do it.
Somehow the violence is more brutal and the action is more exciting than I found in the Connery Bond movies. George Lazeby also turns out to be pretty great Bond and Diana Rigg makes for a much more cerebral Bond girl (if only the other Bond girls in this film didn't seem quite so braindead to make up for it).
In an early scene there is a very cool espionage scene. Bond needs to steal some information and, in a scene with no dialogue that is nevertheless absolutely gripping, we see a carefully planned operation carried out.
Sure this isn't perfect but it's definitely one of the better Bond movies. Considering where this is placed in the Bond timeline it's remarkably well-paced. I'm surprised that I was originally told this was one of the weaker films in the series. I found the first two Connery movies very tedious, while this was anything but!
B+
Review of The Grifters (1990)
Best thing: A great cast, with Anjelica Huston in particular being simply amazing.
Worst thing: The suggestion that Anjelica Huston and Annette Bening could be mistaken for one another is absurd. Anjelica Huston has a big puffy bright white hairdo and there's no way anyone is going to think that is Annette Bening with her less expansive red hair.
A bit of a meandering storyline with some great performances, but a rather unsatisfying finale.
I thought this could be great but by the end it fell a bit flat for me.
C+
Review of Cult of Chucky (2017)
Best thing: Things get seriously weird in a way I found very appealing.
Worst thing: While a cliffhanger ending can be great, I felt we deserved a firmer conclusion after all that buildup.
There seems to be a dividing line between those who think Bride of Chucky was an unfortunate diversion from the chilling slasher movie roots of this franchise and those who think Bride of Chucky was a much-needed shot in the arm for a series that had always had its roots in horror-comedy anyway. I'm very much in the latter camp.
I actually found the antecedent entry, Curse of Chucky, to be a little lacking in punch. There were a lot of good elements but I could not get all that excited about it. I feel that with Cult of Chucky the punch has returned. Admittedly this entry also makes some additions to the mythology that allow this to become incredibly weird by the end. Some may find it a little too ridiculous.
As someone who found Tiffany's phone call to AA in Seed of Chucky to be one of the series' high points, I have no problem with this series daring to be nuts. To that degree, Cult of Chucky delivers in spades.
I'm a little annoyed that this is left so open-ended. It's annoying to have a movie that feels like more of a chapter in a wider story rather than a neat and satisfying narrative in its own right. But I still had a very good time with this.
B+
Review of The Cloverfield Paradox (2018)
Best thing: The cast are all pretty great. I'd say my favourite performance is from Daniel Bruhl.
Worst thing: We discover that absolutely anything could happen on this spacecraft and the laws of nature are regularly completely disregarded. Yet none of the characters seem to take this into account in their plans. "I have a complicated plan and it's going to work." Wouldn't something like, say, a complete reversal of the forces of gravity, irrevocably screw up those plans? Or any other plan? Heck, they are lucky that the life support system doesn't just turn inside out. A spaceship is such a fragile ecosystem and the eponymous "paradox" means it could all mess up irreversibly any time and the super-intelligent scientists never recognise how perilous their situation is.
A film set in a future where the world is running low on energy and both Germany and Russia are on the verge of war (what?). We vaguely see that a Cloverfield monster attack starts happening in the Uk. Weirdly sceptics about the work of scientists on space station (where the majority of the action takes place) refer to the "Cloverfield Paradox" but no reason is ever given for that label. Cue scientific experiment in space going very wrong and a fairly dumb resolution to the issue.
Anything can happen in this movie and anything quite often does happen, but that makes it utterly bizarre when the spaceship's crew are proposing plans to resolve a situation where everything can go wrong without warning at a moments notice. I guess it's my long-running issue with ghost stories coming into play. But at least in a ghost story the protagonists actually recognise their lack of control of the situation.
A waste of a great cast, and quite a decent budget, on a script that is utterly uninteresting.
D-
Review of War For The Planet of the Apes (2017)
Best thing: Andy Serkis is magnificent as the leader of the apes. Though a close second is a new character known as Bad Ape.
Worst thing: What was the wall for? We are told they are building a wall, but there's no clear indication that it serves any real purpose. Also the film should be called Exodus (across the Planet of the Apes) not War.
The Planet of the Apes series has its flaws from beginning to end (mostly due to budget limitations), but every instalment (possibly barring Tim Burton's failed reboot) has something cool and interesting about it. (For me, Beneath is one of the weakest entries, but there is no doubting its inventiveness.)
A consistent feature of the new Planet of the Apes movies seems to be that the ape aspects are stronger than the human aspects.
In Rise, James Franco's research felt less interesting to me than Caesar's rebellion in the ape sanctuary. In Dawn, the human struggle for a source of electricity was less interesting than the apes' internal politics. (Though when Koba starts openly killing his own apes, it became rather less nuanced.)
In War the human aspect is still the least interesting, but I liked what they did with Woody Harrelson's character and I felt the ape segments were very strong.
Exciting, fun and benefiting from a solid performance from Andy Serkis as the ape leader, with the Planet of the Apes mythology still very compelling. For me, this a solid finale to the trilogy and the best of the new Planet of the Apes movies.
A+
Review of Chopping Mall (1986)
Best thing: Dick Miller of course!
Worst thing: The character development sections simply do not pay off very well once the action starts. And that's a real pity since so many of the characters have a fantastic set up. Bechdel test? No problem!
Frankly a movie about an assault by robots ought to be more exciting than this. Nice robots and that's a cool head explosion effect, but in the end this is just a bit dull.
The problem is that, after a convoluted set-up whereby a bunch of older teenagers meet up for a party after hours in a furniture store, the seemingly endless scenes intended to develop the characters at the beginning of the film only result in the typical flat slasher victims for the rest of the film.
This could be a lot worse and, sure, it's quite fun in places. But it's a bit of a slog considering that it's so light and silly.
C+
Review of Six Days (2017)
Best thing: Mark Strong is brilliant as the negotiator and he pulls off the amazing feat of encouraging us to care what happens to the armed terrorists who have invaded the embassy.
Worst thing: The story about the BBC correspondents standing outside filming was not interesting. Frankly any attempts to introduce us to them on a personal level felt like unnecessary filler.
Somehow I was expecting something a bit more Zero Dark Thirty. Sure, you can have all the umming and ahhing about the plight of the hostages and the concerns that drove the terrorists to take this course of action. But in the end I wanted the brutal finale and this isn't really that sort of film.
Nevertheless Six Days IS a lot of fun and has some great performances. It's always great to see Jamie Bell in a good film. Even in something like "Jumper" he's still awesome, but he often seems to have bad luck with the projects he's given.
Six Days feels a bit "made for tv", but it's still a great tv movie and I really enjoyed it.
Get comfy and prepare yourself for a fairly straightforward but well structured story of UK politics surrounding terrorism during a terrorist attack on the Iranian embassy in London in the 80s.
It might not have the excitement of something like Eye In The Sky but it feels a great deal more grounded.
B+
Too Rubbish To Finish:
A Ghost Story (2017)
It was a struggle to even reach the bit with the ghost. The most boring couple ever who mumble at each other and seem utterly humourless. Apparently they are musicians but the woman talks about moving the piano and the man listens to his compositions on headphones, so we certainly don't see the sharing a passion for music with each other, or a passion for anything else for that matter.

Long lingering shots for no reason. Gorgeously shot but lacking in any real content beyond that. I thought perhaps after the death we might see Rooney Mara interact with someone other than her strong silent emotionless lover but it seems like she doesn't share her grief with any family or friends at all. A woman leaves a note saying "very sorry and would you like me to get an estimate for painting the house?" Are these aliens or something? Why don't they seem to have a grasp on either joy in life or grief when mourning? When people are sad they need support from those who care about them. So why doesn't Rooney Mara interact with a whole bunch of people straight after her boyfriend's death? Does she have no friends?
The unintentionally hilarious 'ghost subtitles' were the final straw.
Review of Darkest Hour (2017)
Best thing: The phone call from Churchill to President Franklin D Roosevelt is actually hilarious.
Worst thing: There is one scene that seems to be oddly edited. Perhaps I missed something, but one character asks for something to be repeated. It isn't repeated. But then the very NEXT thing that is said, is said twice! Didn't the filmmaker want to depict him asking them to repeat the thing they then repeated, rather than the asking them to repeat the words they then did not decide to repeat?
A solid biopic which avoids the flawed decision of so many biopics to finish with the central figure's death.
Churchill's character is brought to life by Gary Oldman. In spite of concerns that his face would be overly covered with puffy makeup (an issue I had with that movie where Anthony Hopkins played Hitchcock) Gary Oldman's face isn't as heavily covered as you might think. Oldman uses his array of expressions to pull us into the character.
Britain is losing against Germany, France is on the verge of surrender and the retreating British army is trapped on the coastline. Winston Churchill is given the role of Prime Minister because nobody else wants the role and because he is more likely to gain approval from the shadow cabinet. What becomes especially clear is just how disliked Churchhill was by his political peers when he first took the role.
A film that greatly compliments and is complimented by Nolan's Dunkirk. Where Dunkirk focused on the oppressive hopelessness of the soldiers struggling to get home, Darkest Hour focuses on Churchill's struggle to find any kind of hope in a situation others deemed hopeless.
Fantastic performances, fantastic cast, great pacing, and it seems the best Joe Wright films must always be punctuated by the sounds of typewriter keys.
I feel like our insight into the secretary, played by Lily James, was limited. I feel that, after this and Baby Driver, she is still waiting for a role that really makes the most of her talents.
The scene on the London Underground feels a little contrived, though with that being said it didn't fall flat. Overall Darkest Hour is a powerful film, a remarkably strong biopic and a well timed pairing with Nolan's recent highly lauded film about the same events.
A-
Review of Colossus: The Forbin Project (1970)
Best thing: I started the film thinking that the computer was being put in a position where things could go very wrong. And yet the direction of the film surprised me.
Worst thing: Hang on! The unemotional computer cares about privacy during sex? I think the idea that a need for modesty would hold weight with an unrelentingly rational computer is the most dated aspect of this film.
I heard this was a pretty dry film and I guess that was true, but this cold war thriller about an artificial intelligence system is wonderfully tense.
Forbin announces that he has built a rational supercomputer, housed in a self-sustaining impregnable bunker, and put it in charge of the nuclear deterrent. The President proudly reveals this decision in a public broadcast, but the celebrations are cut short when computer announces "There Is Another System".
The nuclear controls of Skynet in The Terminator are basically just backstory to set up a post-apocalyptic world. But here, we get the real predicament of a computer controlled deterrent in a cold war scenario. This is a smart political sci-fi film and I was blown away.
Clearly the film Demon Seed took more than a few ideas from here.
Sure, there are some more dated elements in Colossus: The Forbin Project, but then again the setting at the height of the cold war is what makes this story so exciting.
A+
Review of The Belko Experiment (2016)
Best thing: I think the best thing is the premise. An experiment demanding that employees kill each other or die. It's a great vision of Battle Royale in an office.
Worst thing: John C. McGinley from Scrubs didn't quite seem to fit his role as a creep. I was keen to see what he would do with this role, but he ended up feeling rather miscast to me. However, it is possible that my familiarity with him in Scrubs is what made this seem so jarring.
Simple but effective, Belko Experiment is a cool little sci-fi thriller. I think it could have benefited from being a bit more political. There isn't all that much depth beyond aggressive elements in human nature and perhaps the dominance of faceless corporations.
I guess the idea is supposed to be that for all the positive messages a company feeds its employees, they don't necessarily have your best interests at heart. And also that while people might seem nice and get along in the workplace, they can sink to base self-interest and, well, pretty much facism, if things become sufficiently chaotic. Perhaps there's even a reference to the Milgram Experiment implied here.
But, as I say, this film does little to explore concepts with any depth. It's silly horror fun.
The protagonist's main feature is that he is stuck on his high horse, which I guess is easy enough when your colleagues are resorting to mass murder. There are two occasions where he does anything particularly smart in the whole movie, but generally he just seems to get by on luck. He's not really a particularly compelling character. He's mostly a blank slate to represent the audience. So that's another missed opportunity for depth in this film. Though I think Tony Goldwyn makes up for it as the villain. He's playing it pretty similarly to his villain in "The 6th Day", but heck, if it ain't broke don't fix it.
Overall, I must admit, I had fun and found this a very satisfying watch.
B+
Review of Priceless (2006)
Best thing: The central relationship between Audrey Tautou and Gad Elmaleh is always compelling regardless of your feelings about the humour or the plot.
Worst thing: I know it's a gag, but the way everyone's 'indecisive' act is word-for-word the same felt a bit odd.
My favourite Audrey Tautou movies are "He Loves Me, He Loves Me Not" and "Amelie". After checking out "Dirty Pretty Things" again I felt the need to rewatch this sweet little comedy "Priceless".
Audrey Tautou plays a gold digger. When she mistakes a hotel valet for a rich man, she draws him into her world in ways that end up being quite unexpected.
While not perfect, Priceless is definitely a better than average comedy. Audrey Tautou is awesome and I think she really helps to elevate this film.
Tautou also looks very glamorous here and I can see how she ended up playing Coco before Chanel straight after this. Unfortunately, after that her last high profile release would seem to be The Da Vinci Code and must admit, I've seen neither of those two films.
But Priceless is a hilarious little film and a must-see for any Audrey Tautou fan.
B+
Review of Mindhorn (2016)
Best thing: I just love Russell Tovey and seeing him appear here was such a wonderful surprise. He's very funny and his expressive face allows him to draw us into the emotional side of his scenes too.
Worst thing: There are some funny moments, but the humour is a bit of a mixed bag. This is missing the level of hilarity we'd expect from an Alan Partridge show or a slickly crafted Edgar Wright directed comedy; though not by much.
Julian Barratt, who plays the protagonist, isn't familiar to me and somehow comes off like a combination between Simon Pegg and Steve Coogan. He's pretty good, but his similarity to these comic titans is distracting and that goes for the whole film really. It feels a bit too familiar and not sufficiently fresh.
All this being said, I won't pretend I didn't have fun. Mindhorn might be a formula we've seen before, but it's not a sub-par knock off by any means.
Mindhorn is a character that used to be played by our unlikeable washed-up protagonist back in his heyday. When he is told that a serial killer believes Mindhorn is a real person and will only speak to the fictional tv personality, he sees this as a potential uplift for his stagnant career.
B+
Review of Gremlins (1984)
Best thing: The mother's rampage in the kitchen is still awesome. (Though the one-on-one with Stripe in the department store is still awesome too.)
Worst thing: While I have never really had a problem with this growing up, I recognise more than ever now that the girlfriend's Christmas sob story is jarring and unnecessary.
One of my favourite movies of all time. Heck, seriously, everyone loves Gremlins, right?
A+
Review of Bright (2017)
Best thing: When the dark elves go on a killing spree it is just so cool. I had no idea the main psychopathic dark elf was Noomi Rapace. She seriously kicks arse in this film.
Worst thing: Just generally there aren't many surprises in the second half and the two main characters aren't always particularly consistent. But the clearest sign for the audience that there has been some unhelpful script-editing is when the crazy warrior with a sword appears prominently at the beginning, is quickly revealed to be not so crazy, and then disappears entirely.
Okay sure, this doesn't entirely work. There are story issues. But there are fantastic moments and ths world-building is great. Lord Of The Rings brought into modern day? It's a really cool original idea. I love the way the extravagant opening mixes real life racial issues with fantasy creatures by displaying some cool graffiti art.
The suggestion from some quarters seems to be that Max Landis has a bad reputation as a writer. On the contrary, I thought he had a pretty great track record: Chronicle, American Ultra, Victor Frankenstein. These are all films I've enjoyed a great deal, particularly American Ultra. I haven't seen any other films written by Landis so, with Bright being my least favourite of his films so far, that's still a pretty great track record by my reckoning.
Wil Smith is stuck with the first Orc police officer as a partner. The Orcs hate his partner and so do the humans, including his fellow officers. Wil Smith has a bad reputation simply by having him as a partner and while he isn't prejudiced himself, he doesn't want to be friends either and the sooner he can get a different partner, he feels, the better.
But destiny draws them into the middle of a struggle for power over an ancient weapon of mass destruction: a magic wand.
I personally hope they do something really cool with the sequel. Now that the world and characters have been established they are free to expand this world in a less generic way.
Unfortunately, the film Bright, in spite of some cool moments, is very generic. It's true that this is a missed opportunity, but overall I enjoyed it. Since Netflix are announcing a sequel, I hope the hate spurs them to higher rather than lower expectations for their follow-up. Who cares about the haters?
"We're not in a prophecy, we're in a stolen Toyota Corolla." Lol! Best thing I've seen from Wil Smith in years.
B-
Review of Mazes and Monsters (1982)
Best thing: Tom Hanks wandering in the New York sewer talking to a hobo about the dragon/subway train above them.
Worst thing: The performances were so bland and flat. Tom Hanks perhaps unsurprisingly out-acts everyone, despite playing a figure who is emotionally withdrawn due to mental illness.
The two reasons why you might check out this film are for its supposed anti-Dungeons and Dragons stance and for its early Tom Hanks performance. Neither turn out to be terribly compelling.
Sure, Tom Hanks is great but this is not particularly good material and his costars are very flat indeed.
And while the movie opens with a satanic panic news broadcast, this is a flash-forward to a scene midway through the film. Not only is it revealed that the protagonists were not playing a traditional RPG but, in actual fact, nobody was ever in any danger. Bizarrely, the film takes little interest in deconstructing the bizarrely sensationalist news report, even having chosen to use that news report as its opening scene.
Worst of all, Mazes and Monsters (the title is a pseudonym for Dungeons and Dragons) is a boring film. Several friends start playing RPG games together, develop a LARPing version of the game, and to mix things up, mental illness causes one player to develop an obsession with the game. That player comes to connect the game with his own traumatic memories of his brother.
D-
Review of Dirty Pretty Things (2002)
Best thing: Dirty Pretty Things has what I would consider a star-studded cast: Audrey Tautou, Chiwetel Ejiofor, Sergi Lopez, Sophie Okonedo. However, my favourite performance here has got to be Benedict Wong. He's always so much fun in everything and here he gets to steal all the best lines.
Worst thing: This is essentially a cartoonish story in many ways and the immigration officers are demonised in a way befitting cartoon villains. That's fine. When you accept that this is a cartoonish setting it's pretty restrained. But for a sweet happy-go-lucky cartoonish movie did we need this much rape?
This is such a fun little film. Even while out if her depth in an English speaking role, Audrey Tautou is still brilliant. Even while the film is focused on her relationship with Chiwetel Ejiofor, she always comes across as a strong female character in her own right.
A tale of both legal and illegal immigration in London with some cutting satire in places, but mostly just a really fun film with some fantastic British performers and some strong European acting talent brought in for good measure.
I love Dirty Pretty Things and for me this is Stephen Frears' best movie and (in my opinion) far superior to Philomena.
A+
Review of The Skull (1965)
Best thing: I generally love how the premise unfolds particularly in the first half, but the attempt to sell the skull to the curious researcher and skeptic is probably my favourite bit.
Worst thing: Towards the end it should be no surprise that there is a big "being sent mad" sequence. I found that it really dragged and I didn't feel particularly able to roll with it.
Peter Cushing and the premise is fun but I think the more this becomes a ghost story where our protagonist is being sent mad, the less engaged I become. The idea of a skull that influences people in a disturbing way is a neat concept, but I wanted a more unique payoff, perhaps with rather more ambiguity.
Christopher Lee and Peter Cushing are great, but the film simply doesn't end up being as fun as the early scenes had me expecting.
C-
Review of The Gate (1987)
Best thing: Yooou've beeeen baaaaad!
Worst thing: What actually annoyed me most is the sister's male friend who goes off as if to bury the dog, but we never see him actually do it. I mean, who buries someone else's dog?
A gremlins-esque horror movie. I'd heard this was a lot of fun and they really weren't lying. The characters aren't particularly deep but they play their parts well and there is some great exciting effects work.
I felt the film was rather lacking in subtext. As much as the threat of demons rising from the abyss was cool it wasn't always clear why it was an issue for them on a personal level.
Also, since this is a children's film, issues end up getting resolved a little too easily.
I'm glad I watched this. I really appreciate horror-for-kids movies. I just think perhaps I was more than a little too old for it - and that's a real pity.


B-
Review of Detour (2016)
Best thing: I love how colourful this film is. Use of colour isn't something I normally focus on but it really impressed me here.
Worst thing: A goon shows up at one point towards the end of the film and I found myself wondering how he found them. Now I can see there are shots clearly establishing that they are being followed, so I'm wondering why they don't strike earlier. I have some ideas on this anyway and perhaps it is best off not being spelled out to us.
For some reason I can't seem to help but compare this to Baby Driver, even though Detour doesn't feature car chases or a bombastic soundtrack. However, what they DO have in common is that they are both crime dramas. In both cases much of the runtime take place in a car, Tye Sheridan looks practically identical to Ansel Elgort, and they are both very rich and vibrantly coloured films.
This isn't the action-packed extravaganza that Baby Driver was and yet, for me, this is the superior film.
I would say that Tye Sheridan was the better leading man. One little touch I liked involved him regularly turning his head as he's distracted by girls in the strip club.
As well as the vibrant colours, director Christopher Smith also makes some neat use of split screen. This is a script that loves to play with audience expectations and Christopher Smith's direction compliments that aspect of the story nicely.
It's been a long time since we had a great film from Christopher Smith. Triangle and Black Death both had him established as a firm favourite, but his tv mini-series Labyrinth was utterly dire and, while sweet, I was not really a fan of his Santa-Claus-goes-to-prison film "Get Santa".
I think Detour is my favourite Christopher Smith movie. A smart entertaining crime drama that really pulled me along for the ride.
A+
Review of Watership Down (1978)
Best thing: Some amazing visuals, particularly in the more horrifying moments. And I love the rabbit religious mythology.
Worst thing: The song by Art Garfunkel is an annoying sideshow and complete detracts from the pacing of the film (also ending is bit of an anti-climax after the chaos that comes before.
As much as I enjoyed Watership Down, the ending is really unsatisfying. It's also awkward that while this is very obviously a children's story it's often quite dry as well. I could accept that children can handle the more horrifying elements, but the characters seem to be mostly unemotional pragmatists and the film spends so much time contemplating death (represented in their mythology by 'the black rabbit').
Watership Down is worth a watch but, rather than children being disturbed by certain elements (though certainly parental guidance is needed if the child is very young) I think most children would find this boring. I don't know if I ever watched this all the way through as a child or whether I just saw bits of it. In any case I feel fairly sure that, as a child, this either made little impression on me or failed to hold my interest.
All this being said, I absolutely adore the just-so story at the beginning. A religious of origin myth for rabbits acting as the centre point for a rabbit religion was such a great idea that I never forgot it. I know that, if nothing else, I saw that intro as a child.
C+
Rough Night (2017)
I should have realised that this movie belonged on my "films I will probably never watch" list. Wacky humour, toilet humour and way too disjointed to build up the humour across the runtime effectively. It's the sort of trashy American comedy more interested in finding loud moments for the trailer than actually crafting a solid comedy script. And I was hoodwinked too. I was sold on this by the trailer, but the film was boring. When their solicitor gives them clear advice on what to do with the dead body situation and it takes them another five minutes to remember what they'd just been told on the phone, I lost all patience. When the characters can't even focus on the film while they are in it, how can you expect me to care in the audience? Johansson, you can do better than this!
Review of Star Wars: The Last Jedi (2017)
Best thing: Luke Skywalker has changed over the years. I love the way his mysterious character is explored.
Worst thing: I think there are some pacing issues for the simple reason that the film is so very long. Also I don't feel that Rian Johnson is that interested in slowing down to pull on the heart strings. When major plot points unfold we quickly rush into the next scene, making this film quite exhausting.
This is possibly the most fun and action-packed Star Wars movie ever. I know everyone seems to love Empire best but, watching it as a child, I've always felt the ending was unsatisfying. (And naturally, not knowing the twist, I believed Darth Vader was lying. When Obi-Wan is confronted in Return of the Jedi, I was puzzled when he didn't say, "What I told you was true! You're believing Vader over me?") Even while doing a mid-trilogy bridging film, Rian Johnson is keen to ensure this has a very definite and complete feel to it.
The first Star Wars movie i.e. Star Wars (now known as "Episode 4: A New Hope") has always remained my favourite and the one advantage Star Wars has over The Last Jedi is that it is more willing to take its time. The Last Jedi is a non-stop rollercoaster ride and that isn't always a positive thing. We often don't have time to think about the significance of the cataclysmic events. And that's a real pity because there are some really important developments in Last Jedi. I care about Rey a lot more every time it's emphasised how easily she could turn to the dark side at any moment.
Another aspect which really appealed is the suggestion that we're not limited to hereditary force powers any more. This 'awakening' is spreading and things could easily go a bit Hogwarts from the looks of things...
Add to that some awesome creature designs, a fantastic performance from Benicio Del Toro and the welcome return of a certain badass stormtrooper. Last Jedi is exciting, fun, fast-paced, goes in unexpected directions, puts some real meat on the bones set up in Force Awakens and amazingly Carrie Fisher is a million times better here than she was in the last film. (Making it a real pity that she can't return in episode nine.)
I still believe the rumours that Snoak is actually Darth Plagius, the dark jedi/sith that the Emperor believed he'd killed and who apparently has powers over life and death. I think there will be more revelations about him in the next film.
For me, The Last Jedi is a fantastically fun extravaganza and for me it's the best Star Wars film since the original movie.
A+
Review of Thor Ragnarok (2017)
Best thing: The rock warrior Korg is hilarious. (As it turns out Taika Waititi actually plays that character himself.)
Worst thing: I generally have an issue with how bitty this film is. It has great moments, but it feels like it is trying to cram too much in and that makes the pacing a bit awkward. Oddly enough the moment that bugged me the most probably wouldn't have mattered if I'd been a little more immersed. It's the scene where a character uses machine guns against the sword-wielding fantasy villains. Were those enchanted guns? The Asgardians are used to battling enemies holding laser guns so machine guns shouldn't be much of a trump card.
I kept hearing that this film was too focused on humour. Did I miss something? ALL the Thor movies have focused on humour!
The first movie had its fish-out-of-water gags. The second movie actually had its serious side edited down and hilarious banter between Thor and Loki added instead. And let's not forget that Darcy is missing from this film so she cannot provide the comic relief. (Seriously, I understand that they couldn't bring back Natalie Portman, but Kat Dennings? She couldn't make it?)
There are so many fantastic scenes here, whether we are talking about humour or action. Taika Waititi might be a slave to the producers' whims, but that doesn't stop him seriously putting his stamp on this project.
The colourful sets are amazing, the stylistic tone of this film is great too. And seriously, was that Sam Neill?
I seriously wish I'd missed the trailer, because a vital scene was clearly intended as a surprise, it was definitely one of the least predictable elements in the film and I knew it was coming.
While Cate Blanchett is cool in her role where she is youthed by CG effects (or perhaps just really great makeup?), her thunder is stolen a bit by the "secondary" villain played by Jeff Goldblum.
Frankly, while everybody seems to fawn over the original Iron Man movie I feel that also had a bit of an over-produced feel to it. For me Thor Ragnarok is a step down from a recent high streak but it doesn't go below par. For me, it's still up there with the movie that set the ball rolling on this franchise.
There is so much fun to be had in this film. Even if the overall story feels like a bit of a mess, this fantasy adventure still manages to carry the audience through in an enjoyable way.
That being said, it'd be tough to fully enjoy this film without being caught up on the film series as a whole. There are a LOT of callbacks to other films and some are entirely unnecessary. (Stephen Strange has very little purpose here.)
I recommend Thor Ragnarok with the proviso that it didn't blow me away as much as I had expected overall, even if there were individual scenes that seriously DID blow me away. I hope they give Taika Waititi another shot at one of these.
B+
Review of Rampage (2009)
Best thing: You'd think the best thing in a movie called Rampage would be the 'rampage'. But actually those action sequences were not a highlight for me. I mean it would be pretty cool if there were dramatic stakes, but watching someone go on a meaningless murder spree is not engaging. I was actually intrigued by the Fight Club-esque dissatisfaction politics that we see in the background and which, as it happens, turns out not to matter at all.
Worst thing: When the reason for the rampage was finally revealed, it was so lame.
The movie should be called 'dick head'. The protagonist is a complete arsehole. I spent the whole movie wondering what justification he had for his rampage and the weird thing is that he not only seems to have no good reason for his rampage but the film seems to expect us to be impressed.
The early part of the film looked like it might be a Fight Club esque satire on modern society. Quite early we see the shopping channel in the background selling an African diamond. I wondered whether this was a comment on capitalism and a reference to blood diamonds. Talk about the dissatisfaction growing in society makes for a very intense first half that completely fails to pay off in the disgusting mass-murder sequence in the second half.
Basically the best part of the film is meaningless padding for the abhorrent part of the film where Uwe Boll decides to champion a nutcase on a murder spree.
This is the only Uwe Boll film I've ever seen and I'm pretty sure it will be the last.
E
Review of The Beyond (1981)
Best thing: Coming back to this, I absolutely love the soundtrack. Both the creepy piano music and the funky theme tune.
Worst thing: We have the cliché of a the woman being freaked out by visions of the evil, while the man is sceptical and even-tempered. Frankly we tend to identify with the woman because, seriously, who wouldn't be freaked out? (Thank goodness he doesn't slap her to calm her down. I felt we came close a few times...)
The Beyond doesn't exactly have a plot, but it is a sequence of genuinely terrifying sequences with a very distinctive visual style.
It also has some over the top sections which are a bit daft but I love them anyway, like the girl being backed into a corner by an acid spill.
The elements combine in a way that is simply unforgettable and I find it so wonderfully entertaining that Lucio Fulci is now a favourite director of mine.
Watched a version claiming to be the 'uncut' version. However, I am fairly sure it is exactly the same version I saw before. I have as yet to see a version of this film in widescreen. Perhaps if I get the Blu-Ray? Anyone have any advice?
A+
Review of Absentia (2011)
Best thing: I like how the supernatural elements are grounded in a real situation and its emotional impact.
Worst thing: The metaphor is seriously strained.
The opening scenes about a woman coming to terms with declaring her husband dead 'in absentia' after his disappearance are heartbreaking and highly emotionally powerful.
Unfortunately when the supernatural elements enter the frame I really struggle to understand the point. If the threat is taken literally, it's always in the background and there are seemingly no rules. If the threat is taken as a metaphor, what does it represent? The police officer quite rightly asks how a missing person could keep their wallet in all the time they were missing, yet resort to eating animals. What real life scenario does any of this relate to?
This feels like an over-extended version of a short film. With a much shorter runtime, the threat could remain more of a mystery without frustrating the audience.
D+
Review of And Now The Screaming Starts! (1973)
Best thing: Herbert Lom (probably best known as the chief inspector in the Pink Panther movies) is great as the evil grandfather? Uncle? And the line that is delivered in response to his villainy "The deeds you have done this day... will be avenged!" is really effective.
Worst thing: I understand that it's supposed to be symbolic, but seriously? That guy's son looks exactly the same as him? It just felt weird to me.
This is a bit of a slog, isn't it?
I absolutely love the fun and kinetic Amicus anthology "Tales From The Crypt", but And Now The Screaming Starts is not even remotely fun or kinetic.
A lot of visions and fainting and accusations that the lead female character is hysterical. I just found the plot dull and repetitive until it finally decides to up the drama with a rape scene.
This was just absolutely no fun whatsoever and that was a real disappointment.
D-
Review of The Vault of Horror (1973)
Best thing: Tom Baker's story about a painter seeking revenge through magical paintings is quite a lot of fun.
Worst thing: Did the 'Indian' snake charmer need to be a white person covered in make-up?
This Amicus horror anthology movie is perfectly adequate. Nothing like as fun as Tales From The Crypt, but if you want more of the same this does the trick.
B-
Reviews of Tales From The Dark Side: The Movie (1990)
Best thing: Wow, they upped the budget for that monster didn't they? That is one hell of a monster design.
Worst thing: The first story is a bit predictable.
For all its ups and downs I've been finding the episodes of Tales From The Dark Side to be a lot of fun. Considering that this movie might as well be Creepshow 2 (since this genuinely is a collaboration between George Romero and Stephen King, just like the actual Creepshow movies), I think it actually makes for a very high quality follow-up.
Better segments than the average tv episode. A higher level of quality than Creepshow itself. Like the tv show, it is a bit silly and admittedly.
Stephen King's segment does drag a bit in the middle (but what a payoff!).
If you enjoyed Creepshow or if you've ever enjoyed an epidode of Tales From The Dark Side I really think you should give this a go.
A+
Review of In The Mouth Of Madness (1994)
Best thing: Sam Neil gives a great central performance as a cynical insurance investigator who is a bit of an arsehole, yet somehow endearing anyway. Neill really makes us feel his character's fear, even while his character dismisses the horrors around him with a strictly sceptical outlook.
Worst thing: One creature feature that appears when Sam Neill is trying to leave the town of Hobb's End looks a bit too fake. The effects and make up seems to vary in effectiveness in this film. Some look amazing, but others look a bit cheap.
Still one of my favourite John Carpenter movies. A Lovecraftian horror film about an evil author based on a combination of H.P. Lovecraft and Stephen King.
Sam Neill's character believes that the claim that the author has disappeared is most likely a publicity stunt. He and a publisher go in search of the popular author and discover that some of his literary works may not actually be fictional.
Quality monster effects and a great sense of fun, as well as some genuinely creepy moments, make In The Mouth Of Madness a fantastic horror film. Fans will recognise the phrase, "Do you read Sutter Cane?" A seemingly innocuous phrase that has greater significance in the film.
It also amuses me that I've seen an idiot online (sure, who hasn't?) trying to suggest that this is relevant to Harry Potter. Only if JK Rowling is secretly bringing about the apocalypse. I think we're safe on that front...
A+
Review of Raw (2016)
Best thing: The sequence of events surrounding the finger.
Worst thing: My personal biggest issue, beyond my general lack of engagement with this paper-thin plot, is the widespread hazing. I mean seriously, how are these ridiculous antics accepted in a serious vetinary school? A girl painted blue, a boy painted yellow, told to stay in a room til they are green? With no build up to this stupid ritual? Who cleans up after this stupid messy idiocy?
The idea behind Raw seems quite promising. A girl who is brought up to be a vegetarian then gets a taste for human flesh. The story is essentially a coming-of-age film. Add to that a sibling rivalry and you've got a pretty neat quality horror film - in theory.
Unfortunately, I had real problems with the storytelling here. I had real trouble engaging with the lead character. Our protagonist is quiet, withdrawn, hungry for human flesh and experiencing a sexual awakening, but I never get much in the way of personality from her. (The sister has personality, but she's basically a villain.)
This is not necessarily a big problem. Sometimes protagonists can be less strong characters because the important thing is their reactions to their surroundings essentially as an audience surrogate.
However, the other characters never really do much to take center stage. Beyond the finger-eating scene I didn't feel like any events in the story felt climactic. In fact, in the second half I found that the film felt very repetitive. And the conceit that they all find themselves compelled to join in with ridiculous hazing rituals, which have become a requirement in this supposedly prestigious vetinary college, just struck me as dumb.
Shouldn't hazing rituals normally involve an audience who may laugh when the deeds are done but eventually congratulate the individuals when they complete their task. But here there's something bureaucratic about the hazing system here, with students queuing up to eat some random bit of raw meat. Normally a challenge should be built up to gain significance, but here nobody seems to care much about any of the rituals. Not to be over-dramatic, but doing horrible activities simply for the purpose of box-ticking seems kind of fascist to me. Was that intentional?
Also, while I know he's a side character, the gay flatmate who doesn't stay gay (which is fine by the way) seems to have no life of his own. Does he have any gay relationships in this film before he sleeps with a girl? I feel like he's only gay so we'll be less surprised that he's our protagonist's roommate and more surprised when he sleeps with a girl.
Frankly, seeing the potential in the movie Raw makes me all the more disappointed by the final product. It's all a bit... under-cooked!
D-
Review of Phantom of the Paradise (1974)
Best thing: The phantom's outfit is amazing, parricularly the box attached to it that allows him to speak. But besides that outfit I think the best thing is Beef (played by Gerrit Graham), a figure chosen to have a very different style of performance from that intended by the protagonist, but still having an amazing style of his own. He also ends up being a more fully formed character than most.
Worst thing: Look, the music is great, but there is no consistent theme. A good musical has tent pole themes which firmly mark the stages of the story, but this just feels like the same thing over and over again. The connection between the lyrics and the scene is often very hard to ascertain.
Phantom of the Paradise is a very inventive film. Our phantom's face is broken by a factory record press. We have a rock concert instead of an opera. The villain even has a kind of Dorian Gray thing going on.
Unfortunately the lack of clear obvious choruses to help structure the story means that the film often drags in spite of the fun elements.
I admire Phantom of the Paradise a great deal and there are aspects that I very definitely enjoyed. But I felt this was too aimless to really like much as an overall film.
C-
Review of Cheap Thrills (2013)
Best thing: I love how naturally

Ethan Embry and Pat Healy's characters evolve over the course of the film.
Worst thing: Sara Paxton (Claire from Ti West's "The Innkeepers") doesn't get much opportunity to shine here.
Simple but effective. A couple who seem to have a ridiculous amount of disposable income start offering money in exchange for bigger and bigger dares to two friends who both haven't been having a great deal of luck.
Thanks to some great compelling performances and a highly capable production this turned out to be a very entertaining film with a very satisfying finale.
A-
Review of A Monster Calls (2016)
Best thing: The effects of the monster are incredible. We see it in a number of contexts and it Liam Neeson is fantastic in the role.
Worst thing: Sigourney Weaver gives an awkward performance like she is having to constantly remind herself to put on an accent. You can practically see Weaver reminding herself to say mum and not mom.
A Monster Calls is a fantastically well made and, besides Sigourney Weaver's uncharacteristically awkward performance, the production is pretty much perfect. However, there is still a question of how well the book has been adapted or how suited the novel is for a big screen adaptation.
The monster is genuinely terrifying on first appearance in a way that Spielberg's BFG ought to have been. A giant grabbing you in its huge hands SHOULD be scary and that's not inappropriate for a children's story. (Spielberg's BFG decided not to focus on fear from the child protagonist, instead focussing on the BFG doing Metal Gear Solid style stealth moves.)
Admittedly the giant monster only wants to tell stories, but then he says he wants a story and return. While its obvious that this must involve telling a personal truth and we know from the way the monster poses the demand that it's not going to be easy, but it's harder to work out what secret this child could be hiding.
The deeply held secret that the monster wants the protagonist to reveal is worth the wait. However, after that reveal I felt the film took rather longer than necessary to wrap up. The emotional punch of the secret meant that the final moments of the film were just too plain and predictable by comparison.
I'd also note that we don't get much in the way of a third story. And what is the deal with the bully who gives off serious 'sexual predator' vibes. I'm all for varying depictions of bullying and showing the psychological rather than physical traumas of bullying, but it's strange to have a disturbing and unusual kind of bully like this and not follow up with any further unpacking of the situation.
Still, this is a strong emotionally powerful story that doesn't feel like it is condescending its young audience.
B-
Review of Ghoul School (1990)
Best thing: The sense of fun and the clear enthusiasm of the main cast members.
Worst thing: What to choose... I think I'll go with the band's song that is completely out of sync with their playing of the instruments. The biggest problems are with technical abilities of the filmmakers and in that scene their limitations are particularly apparent.
There is, admittedly, a certain level of charm to this ultra low budget monster movie. However, the film isn't as funny as it thinks it is. It's like a Buffy the Vampire Slayer episode if the technical crew for effects, set-design, makeup, etc. all went missing from the studio along with the main cast members.
It's a seriously dumb film but somewhat watchable despite its extensive flaws.
D+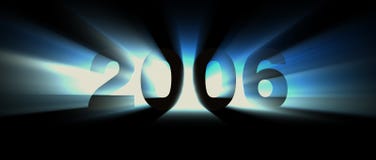 Honourable mentions
Hostel
Eli Roth does not have a great reputation these days, but re-watching Hostel more recently, it still seemed just as good as I remember. What begins with fun-loving tourists on a hedonistic eurotrip being led like lambs to a kebab shop, moves into a kind of action film as any survivors try to make their escape.

In the light of Inglourious Basterds (with which Eli Roth was connected) I think Hostel is also intended to explore the idea of taking revenge for the holocaust.

Hostel has thrills, gore, action and some interesting ideas too. It felt like Eli Roth had an exciting career ahead of him, but if this is his only great film then perhaps that's enough?
Grizzly Man (Documentary)
I don't generally include documentaries in my best of the year lists because I feel like there is a different standard by which we can judge documentaries. Some documentaries raise attention of a very important topic even if they aren't presenting it in a way that is all that inventive. Other documentaries have a very specific focus on a smaller issue but explore it in a unique and engrossing way.

Werner Herzog's "Grizzly Man" is more like Herzog editing together a feature length film from the footage of a somewhat deranged or delusional individual who was clearly filming his footage for an audience. Some of the footage Timothy Treadwell captured while living unsafely in the wild is amazing and watching him gain a closer affinity with the bears is fascinating and, in the light of his death, tragic. Grizzly Man is an incredible cinematic experience that, were it not a documentary, I would be placing on the number one spot in this list.

One of the few documentaries I would ever refer to as a must-see. This is an amazing cinematic experience, as well as providing fascinating and entertaining insight into the documentary topic.
This dark dystopian tale envisions a world without hope. A near-future sci-fi vision that is a little too close to real life for comfort. It doesn't quite fit and people gathered around a television for breaking news, instead of all looking down at their phones, has already dated it. Still, with stellar performances and amazing single-shot action set-pieces, this grim vision of the future doesn't lack in excitement. This is certainly not an action movie, but our protagonist is caught in the middle of realistic violence (if not a realistic situation), which is more harrowing than over-the-top action stunts. A must-watch for any serious sci-fi fan.
9. Capote
Possibly Philip Seymour Hoffman's greatest role, though quite a departure from the cynical figures he was most often known for playing. Essentially a biopic about the writing of "In Cold Blood" by Truman Capote. In order to research the crime, Capote has to befriend one of the murderers and rather misleads the convict into thinking the book might have some positive bearing on his sentence. A very strong film that doesn't fall into the biopic trap of being the title character's entire life story.
8. Behind the Mask: The Rise of Leslie Vernon
On the back of watching all the Friday the 13th movies and all the Nightmare on Elm Street movies I was then introduced to this horror comedy which claims to exist in the same world as both of those. Not so much a faux documentary as a film about filmmakers trying to make a documentary. Their subject matter is Leslie Vernon, a slasher killer from the world of slasher movies revealing his own perspective. (For example, he needs to be very fit in order to keep up with fleeing victims while seeming to only be walking after them.) This exploration of what life is like for a slasher killer is a lot of fun and the film is wacky enough that his decision to let a camera crew document him is easily excused once you accept that it's part of the basic premise. Behind The Mask is a spoof that out-classes the genre at which it pokes fun, which has got to be pretty rare.
7. The Hills Have Eyes
Alexandre Aja's remake of Wes Craven's horror film about an inbred savage community of people mutated due to nuclear testing. In my opinion, it's more tense and conveys the horror better than the original. However, thanks to the action-packed third act it's also more fun. This is my favourite Alexandre Aja movie so far. Even as a remake, I think we can still call this very much an Alexandre Aja movie because he takes key parts of the original script and the original aesthetic and makes it very much his own.
6. Little Miss Sunshine
A super-sweet road trip comedy about the drive to succeed. The father writes books on how to be successful, the son is abstaining from speech in a struggle to be allowed to go to flight school, and the younger daughter is being coached by the grandfather to be in a talent show. Meanwhile the outsider is the uncle who feels like a massive failure having been kicked out of his role as a leading expert on, of all things, the author Proust. Little Miss Sunshine is a really sweet film, a genuinely hilarious comedy and I actually particularly enjoy Paul Dano's performance here.
5. Inside Man
Being put in charge of handling a hostage situation at the bank seems like it could be the big break that Denzel Washington needs. However, when it turns out to be a very unconventional bank robbery, with a mysterious Jodie Foster intervening, our protagonist realises he may have bitten off more than he can chew. The story ends a little unfinished, but that's part of the appeal. I wonder whether Spike Lee ever considered making a sequel? Still, even as a one-off the sense that there is a wider story that could be told gives this a greater level of depth. This is a full feature film: drama, mystery, comedy, and a star-studded cast.
4. London to Brighton
When I went to rewatch London to Brighton a while back, I really wasn't convinced it would hold up. But the central relationship between the woman and young girl on the run is very powerful. This could easily have been a film where everybody was utterly detestable and the film was unwatchable as a result. But in actual fact, this is a film where it's possible to engage even with clear villains. All the characters feel like actual people rather than types and the fact they are often stuck in their roles is openly explored. It seems quite natural for the pimp in this story to pine for a better life where he doesn't earn a living by exploiting women, even though the solution to this problem would seem to be obvious. Tense, dark, but also with a compassionate side; London to Brighton is surprisingly rewarding for such a grim story.
3. The Host
Joon-Ho Bong is now one of my favourite directors. I must admit that when I first saw The Host I wasn't sure what to make of it. But now I seem to love it more and more every time I re-visit it.
A family team up to rescue their youngest daughter from a monster. Each family member has their own distinctive characteristics and the result is a wonderful combination of comedy with this monster movie.
This is the film that first really ensured that Joon-Ho Bong was noticed and it's easy to see why. Fun, dramatic and a monster movie like none you've ever seen before. (Also with some clearly satirical elements that I don't fully understand, but that doesn't really matter.)
2. The Prestige
A Victorian-era sci-fi film involving competing magicians. (Or as some have put it, Wolverine isn't happy with Batman. Alfred doesn't want to get too involved in the quarrel, but Black Widow seems to be taking Batman's side.) After Christopher Nolan successfully rebooted Batman, he followed it up with this costume drama mystery. We all knew there would be something a little different about this film and Nolan more than delivered. This still remains my second favourite Nolan movie after Memento.
This Spanish-language fantasy movie set during the Spanish Civil War is a bit of a marvel. Films like Mimic and the theatrical cut of Hellboy gave us no idea that Del Toro had this up his sleeve. A very creative vision of a girl who discovers a fairy tale world as she deals with her mother's poor health and troubled pregnancy. Meanwhile she lives in the house of her fascist step-father who is actively hunting down nearby rebels. The blend of fantasy and reality is jarring, but also captivating. Somehow sad and sweet at the same time, Del Toro strongly encourages the audience to opt for the fantasy over the reality.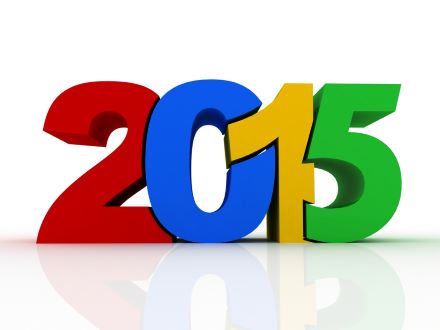 Honourable mention:
Spring
The monster-love story seems somehow beautiful and natural. Our protagonist goes on holiday after the traumatic death of a loved one and meets someone who is very different from anyone he's ever met before; perhaps even more different than he initially suspects….
10. Coherence
A disarmingly low budget production that explores a sci-fi premise in a simple yet original way. Starting with a dinner party, a comet seems to cause bizarre phenomena and tensions rise as the night goes on. I absolutely love this film and it only gets better every time I watch it.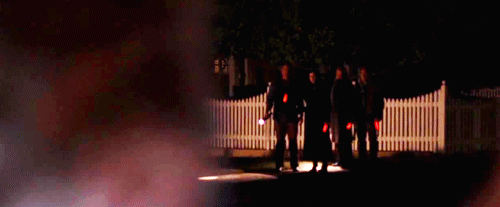 9. Big Hero Six
A Pixar-esque animated superhero movie. A group of science students use their unique inventions to become a group of superheroes. Funny, charming, beautiful with some very heartfelt emotional moments. I found this both funnier and more satisfying than most Marvel films (which I often judge mostly by how funny they are) and it is shocking to me that there still hasn't been a sequel to this film. Didn't it win an Oscar? Seriously, what stopped them making a sequel? Fortunately this is a solid stand-alone story.
8. Inside Out
When I first saw the promotional material of the emotions coming to life, I wasn't convinced, but I think this is one of the better Pixar films. There are a lot of great gags, but there's also room for some really interesting discussions on how the representative world of the mind in the film relates to the workings of a real human mind. Sure Joy is annoying while Sadness is really sweet, but that's essentially the point. Both funny and clever. Well worth checking out.
7. Wild Tales
An awesome anthology film of some crazy stories. Comparisons have been made with Quentin Tarantino, which doesn't really fit as a compliment, but I can see what they mean. There's a bit of a Pulp Fiction feel in places since the stories often move in extreme and surprising directions involving some gritty violence and dark themes. The final story involves a wedding that goes out of hand in the most hilarious way. Wild Tales is a superb black comedy.
6. The Man From U.N.C.L.E.
Is it controversial to call this Guy Ritchie's best movie? Henry Cavill is fantastic as Napoleon Solo. Armie Hammer is also excellent as his Russian counter-part. Alicia Vikander only adds to the fantastic chemistry as a relative of some other persons of interest. The scene where Henry Cavill and Armie Hammer are arguing about Alicia Vikander's outfit is the sort of scene no other film would even attempt. Also Hugh Grant is great in this movie.
5. Mr. Holmes
About a year ago I discovered, much to my surprise, that
less than 15,000 people on Letterboxd had apparently seen this
excellent portrayal of an elderly retired Sherlock Holmes and his relationship with the young son of his housekeeper. Ian McKellan is utterly incredible in this role. One particularly impressive scene involves Sherlock feeling quite ashamed of himself while he is encouraged to reveal what he knows from the evidence, as it catches someone in an embarrassing but understandable lie. Director Bill Condon previously worked with Ian McKellan on
Gods and Monsters
, which I also love, but I think this is even better.
4. Mad Max: Fury Road
George Miller returns to make another Mad Max movie and nobody was expecting the best Mad Max movie ever. It has been argued that Fury Road is a game changer, but I don't think that's true. I don't think other filmmakers have any idea how to even begin imitating this unique cinematic experience. Many films have clearly been inspired by Mad Max 2 and filmmakers have long been interested in providing epic action sequences. However, Fury Road takes the extreme Mad Max vehicular action sequences to such a spectacular level that few other than George Miller himself would have been crazy enough to attempt it. Naturally Fury Road has no shortage of visual effects, but the extent to which the elements we see in this film were really is yet another source of amazement. Lacking in plot, but nonetheless a masterpiece. It would be absurd not to include Fury Road in my top 5 for 2015.
3. Ex Machina
I had no idea that Alex Garland had something this awesome up his sleeve. I couldn't get into his novel The Beach and his screenplays for 28 Days Later and Sunshine both seemed to come into difficulties in the third act. Ex Machina presents itself initially as being about the Turing Test, and in a way that's precisely what it is about, but it goes further than that. This is about proving the inner higher level consciousness and that means our ability to empathise and to deceive. This is about the whole dark gammet of the human psyche. Does an artificial intelligence creep us out more by being not quite like us or by being exactly like us? And how do you test the ability to deceive without using deception? Ex Machina is a genuinely philosophical film. The Matrix skirted over a whole bunch of serious philosophical questions, but Ex Machina prompts so many complex questions and explores those ideas. With tour de force performances from Alicia Vikander, Oscar Isaac and Domhall Gleeson, this is one of the greatest sci-fi movies of all time. Its strengths are its intelligent sci-fi elements.
2. Cop Car
A simple story with strong themes and well-presented central characters. This is a film about innocence and responsibility. The children are rebellious but have a youthful innocence and trust one another, while Kevin Bacon, the owner of the cop car, is experienced and betraying the trust of those around him. The way the children act is irresponsible, but the criminal acts of Kevin Bacon's character are far more irresponsible in a different way. The result is a remarkably sweet black comedy. I had no idea from the opening scene featuring two children listing swear words, that I would fall in love with this film in the way I did. I actually found Cop Car to be rather beautiful in its own way. I was totally pulled into the plight of the two central irresponsible toerags. Great fun.
1. The Martian
I said Ex Machina was one of the greatest sci-fi movies of all time, so do I think The Martian is an even greater sci-fi film? Well… sort of.
The Martian is a fantastic film, but part of the appeal is the grounded-ness of it. The Martian might be said to be about mortality and the triumph of the human spirit, but it's not so focused on abstract concepts. The Martian is essentially about a potential future mission by NASA. It's able to feel grounded because it is based on the current capabilities of the NASA space program.
The Martian is definitely a sci-fi movie, but only because what it something taking place in a future not yet reached. But in essence it has more in common with a true life drama like Apollo 13. I definitely had similar feelings about both films. It has been noted before that you may be more excited by Apollo 13 if you are not already fully informed on the real life story. The Martian benefits from Ridley Scott's exciting visual presentation, our lack of familiarity with the idea of being trapped on a planet, but mostly from the colourful characters.
The most exciting character is obviously Matt Damon's protagonist, but Jeff Daniels and Sean Bean are also great. I found Benedict Wong great as the head of the engineering team and Donald Glover has a small but memorable role as a NASA problem solver.
The Martian is an emotional rollercoaster, a comedy, a drama and a remarkably realistic and grounded story about a NASA mission that is, for now, beyond our capabilities.
Having re-watched some films and checked out some for the first time I've finally come up with my list of movies released in 2007 in the UK that I recommend most highly. I previously only had a top 5 for this year (and I think the top five is pretty much unbeatable), but I've finally worked out a full top 10 (and there are even a couple of honourable mentions here. Recommendations get stronger and stronger the further you work your way down....
Honourable mentions
The Lives of Others
In spite of the darker elements, overall this is quite a heart-warming drama. Both protagonists are firm believers in their regime and it is their commitment to their principles that leads events to progress as they do. This is a fascinating story and really tugs on the heart-strings. Well worth a look.
Black Book
After taking a break from his selection of trashy English-language films, Paul Verhoeven returned with this cool WWII flick. It's very exciting and well-made. I'm afraid that insulin doesn't quite work that way, but heck the film is so much fun that it barely matters. Just generally a great piece of entertainment.


10.Murder Party
Before he made "Blue Ruin" or "Green Room", Jeremy Saulnier made a horror comedy called "Murder Party". The film is about a lonely man who discovers a mysterious invitation to a 'murder party' and decides he may as well check it out. While Jeremy Saulnier apparently had to pretend that this didn't exist in order to be taken seriously when promoting Blue Ruin, I actually prefer Murder Party to Saulnier's more recent and more trendy films. When Saulnier somehow managed to answer pretty much every single question Letterboxd readers could throw at him, he admitted "the 'MacGyver in the utility closet' gag will surely go down as one of the proudest cinematic moments in my career." I think he might be right.
9.La Vie en Rose
Marion Cotillard acts her socks off in this incredible biopic about French singer Édith Piaf. She's an incredible character and this frantic time-jumping celebration of her life successfully avoids being a typical birth-til-death story. Would this film be less impressive if the central character was fictional? Perhaps. But on the other hand, Piaf feels like a character that you couldn't invent. The film really captures the whole person in a very compelling way.
8.Planet Terror
Robert Rodriguez's awesome contribution to the "Grindhouse" project and it doesn't suffer too badly from being released over in the UK as a single film (though it helps that Rodriguez also throws in his "Machete" trailer). Wonderfully entertaining and a fantastic horror-comedy.
7.Eagle vs Shark
One of Taika Waititi's earlier movies. A film about immature and naive nerds. It's funny, sweet and has that elusive quality of being a sweet indie comedy film about awkward characters that somehow doesn't get annoying or dull. Taika Waititi is seemingly incapable of making a bad film.
6.Black Sheep
Has a very similar feel to Peter Jackson's early splatter horror movies: Brain Dead and Bad Taste, except the monsters are sheep! And somehow the sheep are genuinely horrifying, even while the film pokes fun at its own bizarre concept. Both terrifying and hilarious, this is definitely one of the better horror comedies.
5.Moliere
I still don't understand why this isn't more widely lauded. At its centre this is a comedy. People have said that this is like a version of Shakespeare In Love only with french playwright Moliere instead, and I suppose that's a fair sum-up. However, I found this far funnier and far smarter than its Shakespere equivalent. With no knowledge of Moliere's actual plays at all, I absolutely adore this film. The plot is a farce, but it is a extremely well-constructed farce with a lot of strong emotional beats, held together by excellent performers with great chemistry and comic timing. Absolutely wonderful film.
4.The Fountain
I must admit, on first watch I didn't 'get' this. The film works better when you understand that the very unreal costume drama segments are from a book being written by the dying wife. And yet as the film progresses that story parallels the real life events and becomes more real as a result. The weirdest part of the film is based on Mayan mythology, another influence on the dying wife. The husband is travelling through space in a bubble with a dying tree - so yeah, it's pretty weird. But when the payoff comes (aided by Clint Mansell's incredible score) then it's all worth it. Hugh Jackman and Rachel Weisz are fantastic in the central roles and really help you buy into the emotional core of the film. Even the first time around when I felt the first half was a bit dumb, I was still quite shaken by the end. The emotional climax of the film has a compelling message about human mortality, aided by some spellbinding imagery. If you tried this once before and wasn't all that impressed, then perhaps it's time to give it a second go? If you haven't seen this before and have enjoyed any of Aronofsky's other films, this is an important one to see.
3.Hot Fuzz
Edgar Wright's second film is a wonderful riff on the American police action films like "Bad Boys" or "Lethal Weapon", introducing us to Simon Pegg as a 'badass' by-the-book London policeman. (We even get a police chase that lasts approximately 2 seconds.) Even when the film inevitably moves to over-the-top unrealistic violent police work in the final act, it still remembers to glamourise the paperwork along with everything else. I think this is an improvement on Shaun of the Dead and it still doesn't escape the horror genre. There are clear references to The Omen and The Wicker Man in the mix. Jim Broadbent and Timothy Dalton deserve special note for their awesome performances here.
2. Eastern Promises
After Cronenberg's oddly-paced, but excellent "A History of Violence" he returned with this film about the Russian mafia. These two films allowed Viggo Mortensen not to be typecast in his clean-cut (and frankly, a bit boring) Lord of the Rings role. In "Eastern Promises" he is a silent, professional, charming but deadly 'heavy' for the mafia. The plot unfolds in a very interesting way and Cronenberg is not afraid to show some extreme violence and brutality. This may even be my favourite Cronenberg film.
1.This Is England
After watching "Dead Man's Shoes" which was a bit odd, a bit slow, undeniably intense and featured an amazing central performance from Paddy Considine, the next Shane Meadows film I saw was "This Is England". Like many other people that year, I was blown away. It's quite a naturalistic film and doesn't push the audience to feel a certain way. As such, I naturally had a negative opinion of the skinheads straight off and the presence of a black member of their group felt strange. But this film is showing how the skinheads, whose style was mainly influenced by the popularity of ska and early reggae, were twisted into a white nationalist movement. I don't know that Shane Meadows has it in him to make something this good again (though I'll be pleased to be surprised in that regard), but he really caught lightening in a bottle. Stephen Graham and Joe Gilgun are excellent actors and definitely an important part of the film's success, but Thomas Turgoose really does something amazing here that his later roles haven't been able to re-capture. A fascinating piece of work and quite brilliant.
I honestly didn't just try to watch a whole series of films in a row, losing interest in each one. (Though now I've been introduced to Netflix, it looks like that could happen pretty easily.)
Stresses involved in moving house and switching jobs meant that I ended up with an enormous backlog of films to review. Having now finally reached the end of that backlog, it now felt like time to clarify why I haven't ever reviewed the following films. These are often films that were recommended very highly or that I was very keen to watch.
I generally try to watch a film to the end before reviewing it. These are films I am not reviewing. They proved not to be my sort of thing and I have written an explanation in each case.
Manchester By The Sea (2016)
Dull miserable film. Our first introduction to the protagonist involves him starting a fight while drunk. The filmmakers seemed to be daring me to hate their protagonist and so, well, congratulations on that front at least...
The Toxic Avenger (1984)
Does anyone actually think having a bunch of attractive scantily clad actresses makes up for the complete absence of entertaining plot, dialogue, and any sort of quality filmmaking in general? This is why
Bio-Cop
wasn't made into a full film. Toxic Avenger would make
a great fake trailer
, but the joke isn't good enough to last through a full length movie.
The BFG (2016)
Spielberg, is this really what you think London is like? Roald Dahl's stories are dark and often terrifying and that's why we love them. When the protagonist is first picked up by the BFG we are supposed to find this frightening. I mean how could being plucked from your bed by a giant hand fail to totally freak you out? This is a story about giants that eat children and the tone is all wrong. Perhaps if I'd left it longer? But we'd already seen a kidnapping by a giant portrayed as an exciting action sequence. If you want a great Dahl adaptation, watch The Witches. If you don't want a great Dahl adaptation then congratulations, Spielberg's The BFG is the film for you... ugh!
Pride and Prejudice and Zombies (2016)
I just don't get it. I don't know what to say. I like Pride and Prejudice. I like zombies. I don't think this attempt to combine the two is even remotely coherent. The Bennett sisters would not engage in armed combat. It's just impossible for me to see them as the same characters. And I just feel the entire universe set up here is a bit flat. Apparently Matt Smith is good in this film, but I couldn't hang on long enough to find out.
Chappie (2015)
Surely no one can relate better to the idea of wanting to identify with He-Man than myself. I put so many plastic swords down the back of my t-shirt as a child; naturally with the intention of then pulling the sword from behind me, raising it above my head and shouting, "I have the power!" So why is it that the point in the film where Chappie is introduced to Masters of the Universe is the point where I completely gave up? Perhaps after the film had already felt so ridiculously contrived for so long and after the Die Antwoord duo had already struck me as incredibly irritating, seeing Die Antwoord introducing our robot protagonist to He-Man in a contrived way was the final straw.
Pulse (Kairo) (2001)
I heard that this was a good Japanese Horror in the vein of Ring with a terrible remake. However, on v checking out the original movie I was surprised how slow and dull it was. I really tried, but so little happens, the colours are so washed out, and the lead character is so flat. I just lost all interest.
Mistress America (2015)
After Frances Ha was so sweet and instantly appealing, I thought this would have the same charm. I did not expect self-absorbed mumbling. I haven't watched Frances Ha for a while but I remember it being genuinely funny right from the start. This is most definitely not.
Hacksaw Ridge (2016)
I just want to begin by saying, I haven't changed my mind about Andrew Garfield. I still think he was great in the Amazing Spider-Man movies and continued to be great in 99 Homes and Silence. And actually he is still great here, but the way this film is written is atrocious. Nobody seems to talk like a human being. Garfield's protagonist has the most contrived sweet innocent relationship and then when he meets his contrived quirky troupe of soldiers it just became all too obvious that I wasn't connecting with any characters here. I didn't even get to see them go to war. I couldn't bring myself to return to this film.
Father's Day (2011)
I was hoping for a step up from Manborg but this obnoxious vulgar unfunny cheesy nonsense is definitely a step down. Manborg had some absolutely terrible acting and effects that were clearly cutting corners, but it has a unique style that I liked and some of the jokes really clicked with me. Father's day starts with a murderer going to town on a body in a gross scene that is intended to be taken seriously. It feels like about 10 minutes watching a serial killer being gross and about 30 seconds of him being dispatched by a vigilante. It's very unsatisfying. Once we finally move past this entirely unappealing opening we are finally introduced to what is presumably our protagonist - and he appears to be about to prostitute himself, offering a blow job to a stranger..... Give me a break.
The Babysitter (2017)
I heard this was a lot of fun. In order to have fun with a film I need to connect with the characters and in this film nobody talks like a real person. I felt like perhaps the weird lines from some bullies was supposed to be funny, but I couldn't see how. The titular babysitter randomly turns up to give our protagonist a lift home and acts like his best friend, clearly ignoring the way he is leering at her and how inappropriately close their relationship might seem to the boy. I felt a bit creeped out by that to be honest.
Jungle Book (2016)
That kid is SO frikking annoying!
And why have they taken a children's film and made given it a long dark slow-paced intro? It seems to be following a kind of Batman Begins-esque mould except that the protagonist feels like a LESS believable character as a result of the slow build-up. Also, giving us a deeper insight into this world makes it more obviously a silly children's film. If predators agree not to eat prey during the dry season, they'd die. A world where carnivores agree not to eat other animals for months is a world completely divorced from reality.