My Tumblr: http://fatpie42.tumblr.com/
My Letterboxd: http://letterboxd.com/fatpie42/
Best
Movies
Reviewed In 2017:
Click any of the posters
above
to see my most positive reviews this year...
Next anticipated movies (December 2017): "Coco" And "Star Wars: The Last Jedi"
Click here for my 2017 movie guide
Click here for all my reviews categorised on Letterboxd
(
Click here for more helpful links...
Collapse
)
Review of Star Wars: The Last Jedi (2017)
Best thing: Luke Skywalker has changed over the years. I love the way his mysterious character is explored.
Worst thing: I think there are some pacing issues for the simple reason that the film is so very long. Also I don't feel that Rian Johnson is that interested in slowing down to pull on the heart strings. When major plot points unfold we quickly rush into the next scene, making this film quite exhausting.
This is possibly the most fun and action-packed Star Wars movie ever. I know everyone seems to love Empire best but, watching it as a child, I've always felt the ending was unsatisfying. (And naturally, not knowing the twist, I believed Darth Vader was lying. When Obi-Wan is confronted in Return of the Jedi, I was puzzled when he didn't say, "What I told you was true! You're believing Vader over me?") Even while doing a mid-trilogy bridging film, Rian Johnson is keen to ensure this has a very definite and complete feel to it.
The first Star Wars movie i.e. Star Wars (now known as "Episode 4: A New Hope") has always remained my favourite and the one advantage Star Wars has over The Last Jedi is that it is more willing to take its time. The Last Jedi is a non-stop rollercoaster ride and that isn't always a positive thing. We often don't have time to think about the significance of the cataclysmic events. And that's a real pity because there are some really important developments in Last Jedi. I care about Rey a lot more every time it's emphasised how easily she could turn to the dark side at any moment.
Another aspect which really appealed is the suggestion that we're not limited to hereditary force powers any more. This 'awakening' is spreading and things could easily go a bit Hogwarts from the looks of things...
Add to that some awesome creature designs, a fantastic performance from Benicio Del Toro and the welcome return of a certain badass stormtrooper. Last Jedi is exciting, fun, fast-paced, goes in unexpected directions, puts some real meat on the bones set up in Force Awakens and amazingly Carrie Fisher is a million times better here than she was in the last film. (Making it a real pity that she can't return in episode nine.)
I still believe the rumours that Snoak is actually Darth Plagius, the dark jedi/sith that the Emperor believed he'd killed and who apparently has powers over life and death. I think there will be more revelations about him in the next film.
For me, The Last Jedi is a fantastically fun extravaganza and for me it's the best Star Wars film since the original movie.
A+
Review of Thor Ragnarok (2017)
Best thing: The rock warrior Korg is hilarious. (As it turns out Taika Waititi actually plays that character himself.)
Worst thing: I generally have an issue with how bitty this film is. It has great moments, but it feels like it is trying to cram too much in and that makes the pacing a bit awkward. Oddly enough the moment that bugged me the most probably wouldn't have mattered if I'd been a little more immersed. It's the scene where a character uses machine guns against the sword-wielding fantasy villains. Were those enchanted guns? The Asgardians are used to battling enemies holding laser guns so machine guns shouldn't be much of a trump card.
I kept hearing that this film was too focused on humour. Did I miss something? ALL the Thor movies have focused on humour!
The first movie had its fish-out-of-water gags. The second movie actually had its serious side edited down and hilarious banter between Thor and Loki added instead. And let's not forget that Darcy is missing from this film so she cannot provide the comic relief. (Seriously, I understand that they couldn't bring back Natalie Portman, but Kat Dennings? She couldn't make it?)
There are so many fantastic scenes here, whether we are talking about humour or action. Taika Waititi might be a slave to the producers' whims, but that doesn't stop him seriously putting his stamp on this project.
The colourful sets are amazing, the stylistic tone of this film is great too. And seriously, was that Sam Neill?
I seriously wish I'd missed the trailer, because a vital scene was clearly intended as a surprise, it was definitely one of the least predictable elements in the film and I knew it was coming.
While Cate Blanchett is cool in her role where she is youthed by CG effects (or perhaps just really great makeup?), her thunder is stolen a bit by the "secondary" villain played by Jeff Goldblum.
Frankly, while everybody seems to fawn over the original Iron Man movie I feel that also had a bit of an over-produced feel to it. For me Thor Ragnarok is a step down from a recent high streak but it doesn't go below par. For me, it's still up there with the movie that set the ball rolling on this franchise.
There is so much fun to be had in this film. Even if the overall story feels like a bit of a mess, this fantasy adventure still manages to carry the audience through in an enjoyable way.
That being said, it'd be tough to fully enjoy this film without being caught up on the film series as a whole. There are a LOT of callbacks to other films and some are entirely unnecessary. (Stephen Strange has very little purpose here.)
I recommend Thor Ragnarok with the proviso that it didn't blow me away as much as I had expected overall, even if there were individual scenes that seriously DID blow me away. I hope they give Taika Waititi another shot at one of these.
B+
Review of Rampage (2009)
Best thing: You'd think the best thing in a movie called Rampage would be the 'rampage'. But actually those action sequences were not a highlight for me. I mean it would be pretty cool if there were dramatic stakes, but watching someone go on a meaningless murder spree is not engaging. I was actually intrigued by the Fight Club-esque dissatisfaction politics that we see in the background and which, as it happens, turns out not to matter at all.
Worst thing: When the reason for the rampage was finally revealed, it was so lame.
The movie should be called 'dick head'. The protagonist is a complete arsehole. I spent the whole movie wondering what justification he had for his rampage and the weird thing is that he not only seems to have no good reason for his rampage but the film seems to expect us to be impressed.
The early part of the film looked like it might be a Fight Club esque satire on modern society. Quite early we see the shopping channel in the background selling an African diamond. I wondered whether this was a comment on capitalism and a reference to blood diamonds. Talk about the dissatisfaction growing in society makes for a very intense first half that completely fails to pay off in the disgusting mass-murder sequence in the second half.
Basically the best part of the film is meaningless padding for the abhorrent part of the film where Uwe Boll decides to champion a nutcase on a murder spree.
This is the only Uwe Boll film I've ever seen and I'm pretty sure it will be the last.
E
Review of The Beyond (1981)
Best thing: Coming back to this, I absolutely love the soundtrack. Both the creepy piano music and the funky theme tune.
Worst thing: We have the cliché of a the woman being freaked out by visions of the evil, while the man is sceptical and even-tempered. Frankly we tend to identify with the woman because, seriously, who wouldn't be freaked out? (Thank goodness he doesn't slap her to calm her down. I felt we came close a few times...)
The Beyond doesn't exactly have a plot, but it is a sequence of genuinely terrifying sequences with a very distinctive visual style.
It also has some over the top sections which are a bit daft but I love them anyway, like the girl being backed into a corner by an acid spill.
The elements combine in a way that is simply unforgettable and I find it so wonderfully entertaining that Lucio Fulci is now a favourite director of mine.
Watched a version claiming to be the 'uncut' version. However, I am fairly sure it is exactly the same version I saw before. I have as yet to see a version of this film in widescreen. Perhaps if I get the Blu-Ray? Anyone have any advice?
A+
Review of Absentia (2011)
Best thing: I like how the supernatural elements are grounded in a real situation and its emotional impact.
Worst thing: The metaphor is seriously strained.
The opening scenes about a woman coming to terms with declaring her husband dead 'in absentia' after his disappearance are heartbreaking and highly emotionally powerful.
Unfortunately when the supernatural elements enter the frame I really struggle to understand the point. If the threat is taken literally, it's always in the background and there are seemingly no rules. If the threat is taken as a metaphor, what does it represent? The police officer quite rightly asks how a missing person could keep their wallet in all the time they were missing, yet resort to eating animals. What real life scenario does any of this relate to?
This feels like an over-extended version of a short film. With a much shorter runtime, the threat could remain more of a mystery without frustrating the audience.
D+
Review of And Now The Screaming Starts! (1973)
Best thing: Herbert Lom (probably best known as the chief inspector in the Pink Panther movies) is great as the evil grandfather? Uncle? And the line that is delivered in response to his villainy "The deeds you have done this day... will be avenged!" is really effective.
Worst thing: I understand that it's supposed to be symbolic, but seriously? That guy's son looks exactly the same as him? It just felt weird to me.
This is a bit of a slog, isn't it?
I absolutely love the fun and kinetic Amicus anthology "Tales From The Crypt", but And Now The Screaming Starts is not even remotely fun or kinetic.
A lot of visions and fainting and accusations that the lead female character is hysterical. I just found the plot dull and repetitive until it finally decides to up the drama with a rape scene.
This was just absolutely no fun whatsoever and that was a real disappointment.
D-
Review of The Vault of Horror (1973)
Best thing: Tom Baker's story about a painter seeking revenge through magical paintings is quite a lot of fun.
Worst thing: Did the 'Indian' snake charmer need to be a white person covered in make-up?
This Amicus horror anthology movie is perfectly adequate. Nothing like as fun as Tales From The Crypt, but if you want more of the same this does the trick.
B-
Reviews of Tales From The Dark Side: The Movie (1990)
Best thing: Wow, they upped the budget for that monster didn't they? That is one hell of a monster design.
Worst thing: The first story is a bit predictable.
For all its ups and downs I've been finding the episodes of Tales From The Dark Side to be a lot of fun. Considering that this movie might as well be Creepshow 2 (since this genuinely is a collaboration between George Romero and Stephen King, unlike the actual Creepshow 2), I think it actually makes for a very high quality follow-up.
Better segments than the average tv episode. A higher level of quality than Creepshow itself. Like the tv show, it is a bit silly and admittedly.
Stephen King's segment does drag a bit in the middle (but what a payoff!).
If you enjoyed Creepshow or if you've ever enjoyed an epidode of Tales From The Dark Side I really think you should give this a go.
A+
Review of In The Mouth Of Madness (1994)
Best thing: Sam Neil gives a great central performance as a cynical insurance investigator who is a bit of an arsehole, yet somehow endearing anyway. Neill really makes us feel his character's fear, even while his character dismisses the horrors around him with a strictly sceptical outlook.
Worst thing: One creature feature that appears when Sam Neill is trying to leave the town of Hobb's End looks a bit too fake. The effects and make up seems to vary in effectiveness in this film. Some look amazing, but others look a bit cheap.
Still one of my favourite John Carpenter movies. A Lovecraftian horror film about an evil author based on a combination of H.P. Lovecraft and Stephen King.
Sam Neill's character believes that the claim that the author has disappeared is most likely a publicity stunt. He and a publisher go in search of the popular author and discover that some of his literary works may not actually be fictional.
Quality monster effects and a great sense of fun, as well as some genuinely creepy moments, make In The Mouth Of Madness a fantastic horror film. Fans will recognise the phrase, "Do you read Sutter Cane?" A seemingly innocuous phrase that has greater significance in the film.
It also amuses me that I've seen an idiot online (sure, who hasn't?) trying to suggest that this is relevant to Harry Potter. Only if JK Rowling is secretly bringing about the apocalypse. I think we're safe on that front...
A+
Review of Raw (2016)
Best thing: The sequence of events surrounding the finger.
Worst thing: My personal biggest issue, beyond my general lack of engagement with this paper-thin plot, is the widespread hazing. I mean seriously, how are these ridiculous antics accepted in a serious vetinary school? A girl painted blue, a boy painted yellow, told to stay in a room til they are green? With no build up to this stupid ritual? Who cleans up after this stupid messy idiocy?
The idea behind Raw seems quite promising. A girl who is brought up to be a vegetarian then gets a taste for human flesh. The story is essentially a coming-of-age film. Add to that a sibling rivalry and you've got a pretty neat quality horror film - in theory.
Unfortunately, I had real problems with the storytelling here. I had real trouble engaging with the lead character. Our protagonist is quiet, withdrawn, hungry for human flesh and experiencing a sexual awakening, but I never get much in the way of personality from her. (The sister has personality, but she's basically a villain.)
This is not necessarily a big problem. Sometimes protagonists can be less strong characters because the important thing is their reactions to their surroundings essentially as an audience surrogate.
However, the other characters never really do much to take center stage. Beyond the finger-eating scene I didn't feel like any events in the story felt climactic. In fact, in the second half I found that the film felt very repetitive. And the conceit that they all find themselves compelled to join in with ridiculous hazing rituals, which have become a requirement in this supposedly prestigious vetinary college, just struck me as dumb.
Shouldn't hazing rituals normally involve an audience who may laugh when the deeds are done but eventually congratulate the individuals when they complete their task. But here there's something bureaucratic about the hazing system here, with students queuing up to eat some random bit of raw meat. Normally a challenge should be built up to gain significance, but here nobody seems to care much about any of the rituals. Not to be over-dramatic, but doing horrible activities simply for the purpose of box-ticking seems kind of fascist to me. Was that intentional?
Also, while I know he's a side character, the gay flatmate who doesn't stay gay (which is fine by the way) seems to have no life of his own. Does he have any gay relationships in this film before he sleeps with a girl? I feel like he's only gay so we'll be less surprised that he's our protagonist's roommate and more surprised when he sleeps with a girl.
Frankly, seeing the potential in the movie Raw makes me all the more disappointed by the final product. It's all a bit... under-cooked!
D-
Review of Phantom of the Paradise (1974)
Best thing: The phantom's outfit is amazing, parricularly the box attached to it that allows him to speak. But besides that outfit I think the best thing is Beef (played by Gerrit Graham), a figure chosen to have a very different style of performance from that intended by the protagonist, but still having an amazing style of his own. He also ends up being a more fully formed character than most.
Worst thing: Look, the music is great, but there is no consistent theme. A good musical has tent pole themes which firmly mark the stages of the story, but this just feels like the same thing over and over again. The connection between the lyrics and the scene is often very hard to ascertain.
Phantom of the Paradise is a very inventive film. Our phantom's face is broken by a factory record press. We have a rock concert instead of an opera. The villain even has a kind of Dorian Gray thing going on.
Unfortunately the lack of clear obvious choruses to help structure the story means that the film often drags in spite of the fun elements.
I admire Phantom of the Paradise a great deal and there are aspects that I very definitely enjoyed. But I felt this was too aimless to really like much as an overall film.
C-
Review of Cheap Thrills (2013)
Best thing: I love how naturally

Ethan Embry and Pat Healy's characters evolve over the course of the film.
Worst thing: Sara Paxton (Claire from Ti West's "The Innkeepers") doesn't get much opportunity to shine here.
Simple but effective. A couple who seem to have a ridiculous amount of disposable income start offering money in exchange for bigger and bigger dares to two friends who both haven't been having a great deal of luck.
Thanks to some great compelling performances and a highly capable production this turned out to be a very entertaining film with a very satisfying finale.
A-
Review of A Monster Calls (2016)
Best thing: The effects of the monster are incredible. We see it in a number of contexts and it Liam Neeson is fantastic in the role.
Worst thing: Sigourney Weaver gives an awkward performance like she is having to constantly remind herself to put on an accent. You can practically see Weaver reminding herself to say mum and not mom.
A Monster Calls is a fantastically well made and, besides Sigourney Weaver's uncharacteristically awkward performance, the production is pretty much perfect. However, there is still a question of how well the book has been adapted or how suited the novel is for a big screen adaptation.
The monster is genuinely terrifying on first appearance in a way that Spielberg's BFG ought to have been. A giant grabbing you in its huge hands SHOULD be scary and that's not inappropriate for a children's story. (Spielberg's BFG decided not to focus on fear from the child protagonist, instead focussing on the BFG doing Metal Gear Solid style stealth moves.)
Admittedly the giant monster only wants to tell stories, but then he says he wants a story and return. While its obvious that this must involve telling a personal truth and we know from the way the monster poses the demand that it's not going to be easy, but it's harder to work out what secret this child could be hiding.
The deeply held secret that the monster wants the protagonist to reveal is worth the wait. However, after that reveal I felt the film took rather longer than necessary to wrap up. The emotional punch of the secret meant that the final moments of the film were just too plain and predictable by comparison.
I'd also note that we don't get much in the way of a third story. And what is the deal with the bully who gives off serious 'sexual predator' vibes. I'm all for varying depictions of bullying and showing the psychological rather than physical traumas of bullying, but it's strange to have a disturbing and unusual kind of bully like this and not follow up with any further unpacking of the situation.
Still, this is a strong emotionally powerful story that doesn't feel like it is condescending its young audience.
B-
Review of Ghoul School (1990)
Best thing: The sense of fun and the clear enthusiasm of the main cast members.
Worst thing: What to choose... I think I'll go with the band's song that is completely out of sync with their playing of the instruments. The biggest problems are with technical abilities of the filmmakers and in that scene their limitations are particularly apparent.
There is, admittedly, a certain level of charm to this ultra low budget monster movie. However, the film isn't as funny as it thinks it is. It's like a Buffy the Vampire Slayer episode if the technical crew for effects, set-design, makeup, etc. all went missing from the studio along with the main cast members.
It's a seriously dumb film but somewhat watchable despite its extensive flaws.
D+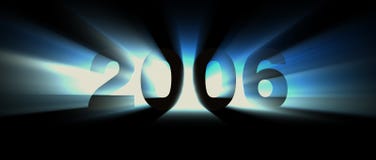 Honourable mentions
Hostel
Eli Roth does not have a great reputation these days, but re-watching Hostel more recently, it still seemed just as good as I remember. What begins with fun-loving tourists on a hedonistic eurotrip being led like lambs to a kebab shop, moves into a kind of action film as any survivors try to make their escape.

In the light of Inglourious Basterds (with which Eli Roth was connected) I think Hostel is also intended to explore the idea of taking revenge for the holocaust.

Hostel has thrills, gore, action and some interesting ideas too. It felt like Eli Roth had an exciting career ahead of him, but if this is his only great film then perhaps that's enough?
Grizzly Man (Documentary)
I don't generally include documentaries in my best of the year lists because I feel like there is a different standard by which we can judge documentaries. Some documentaries raise attention of a very important topic even if they aren't presenting it in a way that is all that inventive. Other documentaries have a very specific focus on a smaller issue but explore it in a unique and engrossing way.

Werner Herzog's "Grizzly Man" is more like Herzog editing together a feature length film from the footage of a somewhat deranged or delusional individual who was clearly filming his footage for an audience. Some of the footage Timothy Treadwell captured while living unsafely in the wild is amazing and watching him gain a closer affinity with the bears is fascinating and, in the light of his death, tragic. Grizzly Man is an incredible cinematic experience that, were it not a documentary, I would be placing on the number one spot in this list.

One of the few documentaries I would ever refer to as a must-see. This is an amazing cinematic experience, as well as providing fascinating and entertaining insight into the documentary topic.
This dark dystopian tale envisions a world without hope. A near-future sci-fi vision that is a little too close to real life for comfort. It doesn't quite fit and people gathered around a television for breaking news, instead of all looking down at their phones, has already dated it. Still, with stellar performances and amazing single-shot action set-pieces, this grim vision of the future doesn't lack in excitement. This is certainly not an action movie, but our protagonist is caught in the middle of realistic violence (if not a realistic situation), which is more harrowing than over-the-top action stunts. A must-watch for any serious sci-fi fan.
9. Capote
Possibly Philip Seymour Hoffman's greatest role, though quite a departure from the cynical figures he was most often known for playing. Essentially a biopic about the writing of "In Cold Blood" by Truman Capote. In order to research the crime, Capote has to befriend one of the murderers and rather misleads the convict into thinking the book might have some positive bearing on his sentence. A very strong film that doesn't fall into the biopic trap of being the title character's entire life story.
8. Behind the Mask: The Rise of Leslie Vernon
On the back of watching all the Friday the 13th movies and all the Nightmare on Elm Street movies I was then introduced to this horror comedy which claims to exist in the same world as both of those. Not so much a faux documentary as a film about filmmakers trying to make a documentary. Their subject matter is Leslie Vernon, a slasher killer from the world of slasher movies revealing his own perspective. (For example, he needs to be very fit in order to keep up with fleeing victims while seeming to only be walking after them.) This exploration of what life is like for a slasher killer is a lot of fun and the film is wacky enough that his decision to let a camera crew document him is easily excused once you accept that it's part of the basic premise. Behind The Mask is a spoof that out-classes the genre at which it pokes fun, which has got to be pretty rare.
7. The Hills Have Eyes
Alexandre Aja's remake of Wes Craven's horror film about an inbred savage community of people mutated due to nuclear testing. In my opinion, it's more tense and conveys the horror better than the original. However, thanks to the action-packed third act it's also more fun. This is my favourite Alexandre Aja movie so far. Even as a remake, I think we can still call this very much an Alexandre Aja movie because he takes key parts of the original script and the original aesthetic and makes it very much his own.
6. Little Miss Sunshine
A super-sweet road trip comedy about the drive to succeed. The father writes books on how to be successful, the son is abstaining from speech in a struggle to be allowed to go to flight school, and the younger daughter is being coached by the grandfather to be in a talent show. Meanwhile the outsider is the uncle who feels like a massive failure having been kicked out of his role as a leading expert on, of all things, the author Proust. Little Miss Sunshine is a really sweet film, a genuinely hilarious comedy and I actually particularly enjoy Paul Dano's performance here.
5. Inside Man
Being put in charge of handling a hostage situation at the bank seems like it could be the big break that Denzel Washington needs. However, when it turns out to be a very unconventional bank robbery, with a mysterious Jodie Foster intervening, our protagonist realises he may have bitten off more than he can chew. The story ends a little unfinished, but that's part of the appeal. I wonder whether Spike Lee ever considered making a sequel? Still, even as a one-off the sense that there is a wider story that could be told gives this a greater level of depth. This is a full feature film: drama, mystery, comedy, and a star-studded cast.
4. London to Brighton
When I went to rewatch London to Brighton a while back, I really wasn't convinced it would hold up. But the central relationship between the woman and young girl on the run is very powerful. This could easily have been a film where everybody was utterly detestable and the film was unwatchable as a result. But in actual fact, this is a film where it's possible to engage even with clear villains. All the characters feel like actual people rather than types and the fact they are often stuck in their roles is openly explored. It seems quite natural for the pimp in this story to pine for a better life where he doesn't earn a living by exploiting women, even though the solution to this problem would seem to be obvious. Tense, dark, but also with a compassionate side; London to Brighton is surprisingly rewarding for such a grim story.
3. The Host
Joon-Ho Bong is now one of my favourite directors. I must admit that when I first saw The Host I wasn't sure what to make of it. But now I seem to love it more and more every time I re-visit it.
A family team up to rescue their youngest daughter from a monster. Each family member has their own distinctive characteristics and the result is a wonderful combination of comedy with this monster movie.
This is the film that first really ensured that Joon-Ho Bong was noticed and it's easy to see why. Fun, dramatic and a monster movie like none you've ever seen before. (Also with some clearly satirical elements that I don't fully understand, but that doesn't really matter.)
2. The Prestige
A Victorian-era sci-fi film involving competing magicians. (Or as some have put it, Wolverine isn't happy with Batman. Alfred doesn't want to get too involved in the quarrel, but Black Widow seems to be taking Batman's side.) After Christopher Nolan successfully rebooted Batman, he followed it up with this costume drama mystery. We all knew there would be something a little different about this film and Nolan more than delivered. This still remains my second favourite Nolan movie after Memento.
This Spanish-language fantasy movie set during the Spanish Civil War is a bit of a marvel. Films like Mimic and the theatrical cut of Hellboy gave us no idea that Del Toro had this up his sleeve. A very creative vision of a girl who discovers a fairy tale world as she deals with her mother's poor health and troubled pregnancy. Meanwhile she lives in the house of her fascist step-father who is actively hunting down nearby rebels. The blend of fantasy and reality is jarring, but also captivating. Somehow sad and sweet at the same time, Del Toro strongly encourages the audience to opt for the fantasy over the reality.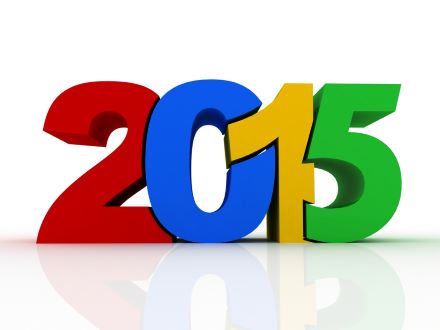 Honourable mention:
Spring
The monster-love story seems somehow beautiful and natural. Our protagonist goes on holiday after the traumatic death of a loved one and meets someone who is very different from anyone he's ever met before; perhaps even more different than he initially suspects….
10. Coherence
A disarmingly low budget production that explores a sci-fi premise in a simple yet original way. Starting with a dinner party, a comet seems to cause bizarre phenomena and tensions rise as the night goes on. I absolutely love this film and it only gets better every time I watch it.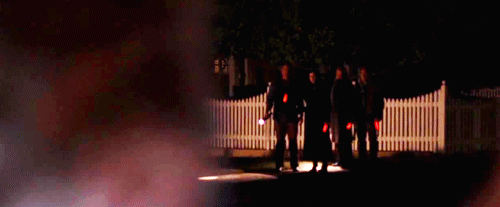 9. Big Hero Six
A Pixar-esque animated superhero movie. A group of science students use their unique inventions to become a group of superheroes. Funny, charming, beautiful with some very heartfelt emotional moments. I found this both funnier and more satisfying than most Marvel films (which I often judge mostly by how funny they are) and it is shocking to me that there still hasn't been a sequel to this film. Didn't it win an Oscar? Seriously, what stopped them making a sequel? Fortunately this is a solid stand-alone story.
8. Inside Out
When I first saw the promotional material of the emotions coming to life, I wasn't convinced, but I think this is one of the better Pixar films. There are a lot of great gags, but there's also room for some really interesting discussions on how the representative world of the mind in the film relates to the workings of a real human mind. Sure Joy is annoying while Sadness is really sweet, but that's essentially the point. Both funny and clever. Well worth checking out.
7. Wild Tales
An awesome anthology film of some crazy stories. Comparisons have been made with Quentin Tarantino, which doesn't really fit as a compliment, but I can see what they mean. There's a bit of a Pulp Fiction feel in places since the stories often move in extreme and surprising directions involving some gritty violence and dark themes. The final story involves a wedding that goes out of hand in the most hilarious way. Wild Tales is a superb black comedy.
6. The Man From U.N.C.L.E.
Is it controversial to call this Guy Ritchie's best movie? Henry Cavill is fantastic as Napoleon Solo. Armie Hammer is also excellent as his Russian counter-part. Alicia Vikander only adds to the fantastic chemistry as a relative of some other persons of interest. The scene where Henry Cavill and Armie Hammer are arguing about Alicia Vikander's outfit is the sort of scene no other film would even attempt. Also Hugh Grant is great in this movie.
5. Mr. Holmes
About a year ago I discovered, much to my surprise, that
less than 15,000 people on Letterboxd had apparently seen this
excellent portrayal of an elderly retired Sherlock Holmes and his relationship with the young son of his housekeeper. Ian McKellan is utterly incredible in this role. One particularly impressive scene involves Sherlock feeling quite ashamed of himself while he is encouraged to reveal what he knows from the evidence, as it catches someone in an embarrassing but understandable lie. Director Bill Condon previously worked with Ian McKellan on
Gods and Monsters
, which I also love, but I think this is even better.
4. Mad Max: Fury Road
George Miller returns to make another Mad Max movie and nobody was expecting the best Mad Max movie ever. It has been argued that Fury Road is a game changer, but I don't think that's true. I don't think other filmmakers have any idea how to even begin imitating this unique cinematic experience. Many films have clearly been inspired by Mad Max 2 and filmmakers have long been interested in providing epic action sequences. However, Fury Road takes the extreme Mad Max vehicular action sequences to such a spectacular level that few other than George Miller himself would have been crazy enough to attempt it. Naturally Fury Road has no shortage of visual effects, but the extent to which the elements we see in this film were really is yet another source of amazement. Lacking in plot, but nonetheless a masterpiece. It would be absurd not to include Fury Road in my top 5 for 2015.
3. Ex Machina
I had no idea that Alex Garland had something this awesome up his sleeve. I couldn't get into his novel The Beach and his screenplays for 28 Days Later and Sunshine both seemed to come into difficulties in the third act. Ex Machina presents itself initially as being about the Turing Test, and in a way that's precisely what it is about, but it goes further than that. This is about proving the inner higher level consciousness and that means our ability to empathise and to deceive. This is about the whole dark gammet of the human psyche. Does an artificial intelligence creep us out more by being not quite like us or by being exactly like us? And how do you test the ability to deceive without using deception? Ex Machina is a genuinely philosophical film. The Matrix skirted over a whole bunch of serious philosophical questions, but Ex Machina prompts so many complex questions and explores those ideas. With tour de force performances from Alicia Vikander, Oscar Isaac and Domhall Gleeson, this is one of the greatest sci-fi movies of all time. Its strengths are its intelligent sci-fi elements.
2. Cop Car
A simple story with strong themes and well-presented central characters. This is a film about innocence and responsibility. The children are rebellious but have a youthful innocence and trust one another, while Kevin Bacon, the owner of the cop car, is experienced and betraying the trust of those around him. The way the children act is irresponsible, but the criminal acts of Kevin Bacon's character are far more irresponsible in a different way. The result is a remarkably sweet black comedy. I had no idea from the opening scene featuring two children listing swear words, that I would fall in love with this film in the way I did. I actually found Cop Car to be rather beautiful in its own way. I was totally pulled into the plight of the two central irresponsible toerags. Great fun.
1. The Martian
I said Ex Machina was one of the greatest sci-fi movies of all time, so do I think The Martian is an even greater sci-fi film? Well… sort of.
The Martian is a fantastic film, but part of the appeal is the grounded-ness of it. The Martian might be said to be about mortality and the triumph of the human spirit, but it's not so focused on abstract concepts. The Martian is essentially about a potential future mission by NASA. It's able to feel grounded because it is based on the current capabilities of the NASA space program.
The Martian is definitely a sci-fi movie, but only because what it something taking place in a future not yet reached. But in essence it has more in common with a true life drama like Apollo 13. I definitely had similar feelings about both films. It has been noted before that you may be more excited by Apollo 13 if you are not already fully informed on the real life story. The Martian benefits from Ridley Scott's exciting visual presentation, our lack of familiarity with the idea of being trapped on a planet, but mostly from the colourful characters.
The most exciting character is obviously Matt Damon's protagonist, but Jeff Daniels and Sean Bean are also great. I found Benedict Wong great as the head of the engineering team and Donald Glover has a small but memorable role as a NASA problem solver.
The Martian is an emotional rollercoaster, a comedy, a drama and a remarkably realistic and grounded story about a NASA mission that is, for now, beyond our capabilities.
Having re-watched some films and checked out some for the first time I've finally come up with my list of movies released in 2007 in the UK that I recommend most highly. I previously only had a top 5 for this year (and I think the top five is pretty much unbeatable), but I've finally worked out a full top 10 (and there are even a couple of honourable mentions here. Recommendations get stronger and stronger the further you work your way down....
Honourable mentions
The Lives of Others
In spite of the darker elements, overall this is quite a heart-warming drama. Both protagonists are firm believers in their regime and it is their commitment to their principles that leads events to progress as they do. This is a fascinating story and really tugs on the heart-strings. Well worth a look.
Black Book
After taking a break from his selection of trashy English-language films, Paul Verhoeven returned with this cool WWII flick. It's very exciting and well-made. I'm afraid that insulin doesn't quite work that way, but heck the film is so much fun that it barely matters. Just generally a great piece of entertainment.


10.Murder Party
Before he made "Blue Ruin" or "Green Room", Jeremy Saulnier made a horror comedy called "Murder Party". The film is about a lonely man who discovers a mysterious invitation to a 'murder party' and decides he may as well check it out. While Jeremy Saulnier apparently had to pretend that this didn't exist in order to be taken seriously when promoting Blue Ruin, I actually prefer Murder Party to Saulnier's more recent and more trendy films. When Saulnier somehow managed to answer pretty much every single question Letterboxd readers could throw at him, he admitted "the 'MacGyver in the utility closet' gag will surely go down as one of the proudest cinematic moments in my career." I think he might be right.
9.La Vie en Rose
Marion Cotillard acts her socks off in this incredible biopic about French singer Édith Piaf. She's an incredible character and this frantic time-jumping celebration of her life successfully avoids being a typical birth-til-death story. Would this film be less impressive if the central character was fictional? Perhaps. But on the other hand, Piaf feels like a character that you couldn't invent. The film really captures the whole person in a very compelling way.
8.Planet Terror
Robert Rodriguez's awesome contribution to the "Grindhouse" project and it doesn't suffer too badly from being released over in the UK as a single film (though it helps that Rodriguez also throws in his "Machete" trailer). Wonderfully entertaining and a fantastic horror-comedy.
7.Eagle vs Shark
One of Taika Waititi's earlier movies. A film about immature and naive nerds. It's funny, sweet and has that elusive quality of being a sweet indie comedy film about awkward characters that somehow doesn't get annoying or dull. Taika Waititi is seemingly incapable of making a bad film.
6.Black Sheep
Has a very similar feel to Peter Jackson's early splatter horror movies: Brain Dead and Bad Taste, except the monsters are sheep! And somehow the sheep are genuinely horrifying, even while the film pokes fun at its own bizarre concept. Both terrifying and hilarious, this is definitely one of the better horror comedies.
5.Moliere
I still don't understand why this isn't more widely lauded. At its centre this is a comedy. People have said that this is like a version of Shakespeare In Love only with french playwright Moliere instead, and I suppose that's a fair sum-up. However, I found this far funnier and far smarter than its Shakespere equivalent. With no knowledge of Moliere's actual plays at all, I absolutely adore this film. The plot is a farce, but it is a extremely well-constructed farce with a lot of strong emotional beats, held together by excellent performers with great chemistry and comic timing. Absolutely wonderful film.
4.The Fountain
I must admit, on first watch I didn't 'get' this. The film works better when you understand that the very unreal costume drama segments are from a book being written by the dying wife. And yet as the film progresses that story parallels the real life events and becomes more real as a result. The weirdest part of the film is based on Mayan mythology, another influence on the dying wife. The husband is travelling through space in a bubble with a dying tree - so yeah, it's pretty weird. But when the payoff comes (aided by Clint Mansell's incredible score) then it's all worth it. Hugh Jackman and Rachel Weisz are fantastic in the central roles and really help you buy into the emotional core of the film. Even the first time around when I felt the first half was a bit dumb, I was still quite shaken by the end. The emotional climax of the film has a compelling message about human mortality, aided by some spellbinding imagery. If you tried this once before and wasn't all that impressed, then perhaps it's time to give it a second go? If you haven't seen this before and have enjoyed any of Aronofsky's other films, this is an important one to see.
3.Hot Fuzz
Edgar Wright's second film is a wonderful riff on the American police action films like "Bad Boys" or "Lethal Weapon", introducing us to Simon Pegg as a 'badass' by-the-book London policeman. (We even get a police chase that lasts approximately 2 seconds.) Even when the film inevitably moves to over-the-top unrealistic violent police work in the final act, it still remembers to glamourise the paperwork along with everything else. I think this is an improvement on Shaun of the Dead and it still doesn't escape the horror genre. There are clear references to The Omen and The Wicker Man in the mix. Jim Broadbent and Timothy Dalton deserve special note for their awesome performances here.
2. Eastern Promises
After Cronenberg's oddly-paced, but excellent "A History of Violence" he returned with this film about the Russian mafia. These two films allowed Viggo Mortensen not to be typecast in his clean-cut (and frankly, a bit boring) Lord of the Rings role. In "Eastern Promises" he is a silent, professional, charming but deadly 'heavy' for the mafia. The plot unfolds in a very interesting way and Cronenberg is not afraid to show some extreme violence and brutality. This may even be my favourite Cronenberg film.
1.This Is England
After watching "Dead Man's Shoes" which was a bit odd, a bit slow, undeniably intense and featured an amazing central performance from Paddy Considine, the next Shane Meadows film I saw was "This Is England". Like many other people that year, I was blown away. It's quite a naturalistic film and doesn't push the audience to feel a certain way. As such, I naturally had a negative opinion of the skinheads straight off and the presence of a black member of their group felt strange. But this film is showing how the skinheads, whose style was mainly influenced by the popularity of ska and early reggae, were twisted into a white nationalist movement. I don't know that Shane Meadows has it in him to make something this good again (though I'll be pleased to be surprised in that regard), but he really caught lightening in a bottle. Stephen Graham and Joe Gilgun are excellent actors and definitely an important part of the film's success, but Thomas Turgoose really does something amazing here that his later roles haven't been able to re-capture. A fascinating piece of work and quite brilliant.
I honestly didn't just try to watch a whole series of films in a row, losing interest in each one. (Though now I've been introduced to Netflix, it looks like that could happen pretty easily.)
Stresses involved in moving house and switching jobs meant that I ended up with an enormous backlog of films to review. Having now finally reached the end of that backlog, it now felt like time to clarify why I haven't ever reviewed the following films. These are often films that were recommended very highly or that I was very keen to watch.
I generally try to watch a film to the end before reviewing it. These are films I am not reviewing. They proved not to be my sort of thing and I have written an explanation in each case.
Manchester By The Sea (2016)
Dull miserable film. Our first introduction to the protagonist involves him starting a fight while drunk. The filmmakers seemed to be daring me to hate their protagonist and so, well, congratulations on that front at least...
The Toxic Avenger (1984)
Does anyone actually think having a bunch of attractive scantily clad actresses makes up for the complete absence of entertaining plot, dialogue, and any sort of quality filmmaking in general? This is why
Bio-Cop
wasn't made into a full film. Toxic Avenger would make
a great fake trailer
, but the joke isn't good enough to last through a full length movie.
The BFG (2016)
Spielberg, is this really what you think London is like? Roald Dahl's stories are dark and often terrifying and that's why we love them. When the protagonist is first picked up by the BFG we are supposed to find this frightening. I mean how could being plucked from your bed by a giant hand fail to totally freak you out? This is a story about giants that eat children and the tone is all wrong. Perhaps if I'd left it longer? But we'd already seen a kidnapping by a giant portrayed as an exciting action sequence. If you want a great Dahl adaptation, watch The Witches. If you don't want a great Dahl adaptation then congratulations, Spielberg's The BFG is the film for you... ugh!
Pride and Prejudice and Zombies (2016)
I just don't get it. I don't know what to say. I like Pride and Prejudice. I like zombies. I don't think this attempt to combine the two is even remotely coherent. The Bennett sisters would not engage in armed combat. It's just impossible for me to see them as the same characters. And I just feel the entire universe set up here is a bit flat. Apparently Matt Smith is good in this film, but I couldn't hang on long enough to find out.
Chappie (2015)
Surely no one can relate better to the idea of wanting to identify with He-Man than myself. I put so many plastic swords down the back of my t-shirt as a child; naturally with the intention of then pulling the sword from behind me, raising it above my head and shouting, "I have the power!" So why is it that the point in the film where Chappie is introduced to Masters of the Universe is the point where I completely gave up? Perhaps after the film had already felt so ridiculously contrived for so long and after the Die Antwoord duo had already struck me as incredibly irritating, seeing Die Antwoord introducing our robot protagonist to He-Man in a contrived way was the final straw.
Pulse (Kairo) (2001)
I heard that this was a good Japanese Horror in the vein of Ring with a terrible remake. However, on v checking out the original movie I was surprised how slow and dull it was. I really tried, but so little happens, the colours are so washed out, and the lead character is so flat. I just lost all interest.
Mistress America (2015)
After Frances Ha was so sweet and instantly appealing, I thought this would have the same charm. I did not expect self-absorbed mumbling. I haven't watched Frances Ha for a while but I remember it being genuinely funny right from the start. This is most definitely not.
Hacksaw Ridge (2016)
I just want to begin by saying, I haven't changed my mind about Andrew Garfield. I still think he was great in the Amazing Spider-Man movies and continued to be great in 99 Homes and Silence. And actually he is still great here, but the way this film is written is atrocious. Nobody seems to talk like a human being. Garfield's protagonist has the most contrived sweet innocent relationship and then when he meets his contrived quirky troupe of soldiers it just became all too obvious that I wasn't connecting with any characters here. I didn't even get to see them go to war. I couldn't bring myself to return to this film.
Father's Day (2011)
I was hoping for a step up from Manborg but this obnoxious vulgar unfunny cheesy nonsense is definitely a step down. Manborg had some absolutely terrible acting and effects that were clearly cutting corners, but it has a unique style that I liked and some of the jokes really clicked with me. Father's day starts with a murderer going to town on a body in a gross scene that is intended to be taken seriously. It feels like about 10 minutes watching a serial killer being gross and about 30 seconds of him being dispatched by a vigilante. It's very unsatisfying. Once we finally move past this entirely unappealing opening we are finally introduced to what is presumably our protagonist - and he appears to be about to prostitute himself, offering a blow job to a stranger..... Give me a break.
The Babysitter (2017)
I heard this was a lot of fun. In order to have fun with a film I need to connect with the characters and in this film nobody talks like a real person. I felt like perhaps the weird lines from some bullies was supposed to be funny, but I couldn't see how. The titular babysitter randomly turns up to give our protagonist a lift home and acts like his best friend, clearly ignoring the way he is leering at her and how inappropriately close their relationship might seem to the boy. I felt a bit creeped out by that to be honest.
Jungle Book (2016)
That kid is SO frikking annoying!
And why have they taken a children's film and made given it a long dark slow-paced intro? It seems to be following a kind of Batman Begins-esque mould except that the protagonist feels like a LESS believable character as a result of the slow build-up. Also, giving us a deeper insight into this world makes it more obviously a silly children's film. If predators agree not to eat prey during the dry season, they'd die. A world where carnivores agree not to eat other animals for months is a world completely divorced from reality.
Review of Alien Covenant (2017)
Best thing: Michael Fassbender's turn as two different androids is an incredible performance. This interaction also serves tie up the film's themes in a really exciting way.
Worst thing: Some of the CG effects are great, but some has that overly shiny effect. Normally effects artists will get a lighting reference of some kind when filming that they can use to make the lighting on the computer generated elements look more natural and allow them to blend in better. There are particular moments here where that doesn't seem to have worked.
Okay, so I'm a Prometheus supporter. We may not be a majority, but I think more people out there would be willing to say they enjoyed Prometheus than, say, Masters of the Universe (of which I am also a fan).
Prometheus had some gorgeous visuals, some very interesting ideas on religion and on ancient concepts of sacrifice. It also had a fascinating central character in the form of David, the android with daddy issues.
Sure Prometheus has some characters making stupid decisions and some of the dialogue was pretty hokey, but there's always an over-arching theme. When a character decides rather unwisely that he will take his helmet off without doing full safety checks, the film is illustrating faith. When two characters seem to be practically suicidal in their lack of caution as they approach a creepy snake-like creature, these are two scientists and the scene evokes the old adage curiosity-killed-the-cat.
In Covenant I think the characters feel much more like characters in their own right, rather than symbols for themes. As with Prometheus, there are a number of characters who are mainly canon fodder and I had a harder time keeping track of all the crew members on the ship this time. Still while the main players aren't such larger than life figures as Charlize Theron in Prometheus, I found there were a wider range of engaging ordinary-seeming people.
The symbolism and larger-than-life performance is saved for Fassbender's two android characters. David comes back again, but the new ship called Covenant has its own Fassbender droid called Walter.
The themes of creation and responsibility for your creation are quite focused in Covenant. Ridley Scott is exploring some deep philosophical themes in a genuinely interesting way.
One aspect of this film I heard complaints about was the proto-morph. I've heard it questioned why the proto-morph seems to be more deadly than the Alien. Why does the android David call the Alien "the perfect organism", considering its weakness by comparison to the proto-morph?
But it's not all that odd really. The proto-morph doesn't have a life cycle. It takes its form based on the life around it but it is formed from the black substance and does not breed. The purpose of the black substance introduced in Prometheus is to destroy all living organisms. It isn't a spoiler to say that we are moving towards the birth of the Alien which very definitely DOES reproduce. So that is the important difference between them. But that doesn't mean the Alien is more powerful. I actually quite like that the proto-morphs birth quicker, grow quicker and are much more brutal.
The Lovecraftian goo births from organisms a powerful being, that doesn't breed, to destroy the organism from which it was born.
What makes the Alien perfect is that same destructive force breeding and reproducing forever. The proto-morph is the temporary by-product of a biological weapon of mass destruction aimed at destroying the biological life on a planet. The Engineers could use that to destroy a creation of theirs that has gone awry, but they could return a better creation to that planet afterwards. But the aliens are pure destructive horror and perpetually reproduce and destroy. Arguably like humanity, they dominate and destroy at a faster rate than their environment can sustain.
I would have liked to have seen more from the Engineers, but I was pleased to see them appear at all. I hope the next instalment will have the Engineers and the Aliens pitched against one another. (And doesn't the first Alien movie make that inevitable?) A fantastic piece of fan art has me really excited to see this show down on the big screen.
Ridley Scott has decided to take a new direction with this science fiction universe and I, for one, really appreciate his efforts. I've always been a fan of sci-fi first and horror second and the sci-fi aspect of these new Alien films is the bit I think works best.
A+
Review of The Visitor (1979)
Best thing: There are some quite incredible visuals here, but my favourite part of the film is possibly the ice skating fight. (Yes, you read that right.)
Worst thing: I actually think this film suffers from progressing a little too logically. The clues that this is an Italian horror are present, but the dream-like quality that you'd see in a Fulci movie doesn't seem so consistent here. It also doesn't help that this is light on gore too.
This is completely nuts and I love it.
The trailer promised an over the top Italian production that is both bizarre and beautiful. The pacing is a bit weird, but the visuals and the atmosphere do much to make up for it.
In order to enjoy this, you really need to be on board with the Italian movie style. While this doesn't have the extreme gore of the Fulci movies I love, it still has that same captivating style like a waking nightmare.
The Visitor is essentially a version of The Omen where the evil child is the daughter of an evil alien rather than the son of the devil. Also you can have more than one evil alien child, so the daughter is constantly trying to persuade her mother to have another child. (So creepy!)
The Visitor is a gorgeous film and a weird film, but it also drags in places. Some of the dialogue felt a bit odd to me. I had a lot of fun, but the Italian style both enhances and detracts from The Visitor in pretty much equal measure.
I had a lot of fun but, in spite of some beautiful imagery in places, it's trashy fun.
B+
Review of Singh Is King (2008)
Best thing: When a comic character who keeps pretending not to be partially deaf and blind suddenly appears in a Michael Jackson outfit, that was a lot of fun (and a musical sequence that fit much more solidly with the plot)
Worst thing: One of the more romantic songs is not only less fun than the other songs, but doesn't even come close to earning the emotional response it seems to expect to elicit from us.
A foolish figure from a Punjabi village is persuaded to leave his village because he causes so much trouble. The excuse used to get him to leave is that his brother, who is a drug kingpin in Australia, needs to come home to see their sick father. When he tracks down his brother, his brother ends up being incapacitated, so our foolish protagonist becomes the new 'King' but encourages his hoodlums to embrace Sikh values and cease their involvement in crime. Meanwhile there is a romantic storyline going on, which is where the focus of the story is really. The romantic plot resolves as you'd expect.
I'm not really terribly familiar with bollywood films. There is much in this film that is very charming, but it's pretty tough to stay engaged when there's so little at stake.
As fun as this film often is, it is all incredibly contrived and goofy. I enjoyed the various sequences, I eventually started to enjoy the musical sequences, but I was never really particularly gripped by the story.
The typical story cliches are here. The heir to a fortune is engaged to a mean and selfish man when she ought to be with the poor but good-hearted man, but this is telegraphed so far in advance that it just feels shallow. Another example is the question of whether bad people are irredeemable or whether they can change, but the bad people are so quickly and easily persuaded to leave their life of crime that the question is practically irrelevant.
Silly and sappy nonsense, but well-performed and quite fun. The performers put their all into this show, but the writing is incredibly shallow.
What the hell is the point of having Snoop Dogg do a version of the theme tune at the end? I mean, listening to his lyrics, I doubt he had any idea what the film was even about.
C-
Review of Anti-Birth (2016)
Best thing: Chloë Sevigny has a really strong screen presence, even moreso than the protagonist. I was convinced that I had seen her in many other films, but I only really seem to know her as the secretary from American Psycho.
Worst thing: The story gets way too dark and convoluted. It's revealed early on that the protagonist's friend is involved in drug dealing and they have a mutilated drug addict being exploited by them. The film seems very relaxed about this and it didn't fit with the fun tone in the rest of the film. (Even the straight-up horror in the final scene seems more sweet and silly than a film with mutilated female drug addicts being casually mistreated.)
This was a less well-known horror film, but I must admit that I was intrigued by the title. Responses to the film weren't wholly negative and I went in ready for anything.
Frankly I found this to be a bit of a mess. I felt the central character was reasonably well rounded, but there wasn't any obvious connection between her situation and her position of being mysteriously impregnated.
Was the intention to say something about drug addiction? The way an addiction gets inside you and takes over your life, or something? Or was this movie actually about sexual assault? I really don't know. It mainly seemed to be about the dangers of having a friend who becomes a drug dealer with her drug dealing boyfriend.
Some good performances and the finale had some pretty cool, albeit goofy, effects. Nevertheless I found this film to be pretty dire.
D-
Review of Kong: Skull Island (2017)
Best thing: Kong is admittedly a film that relies on its action sequences. My favourite is probably the initial confrontation between Kong and the attack helicopters. What better way to show the distinction between traditional Kong and this super-sized behemoth than to have him take out far more threatening craft than those that knocked Kong off the Empire State Building and to have him handle them so easily.
Worst thing: I know you wanted John C. Reilly for the role. I get that. But how do you possibly explain him putting on that much weight when he's stranded on an island? And even if we imagine that he's found some kind of ultra sugary fruit and simply overindulged over the years, why would he resize his army uniform rather than wearing clothes like the tribe he is living with?
Kong: Skull Island is a solid action film with some great visual touches. There isn't much of a plot, but the film is still consistently fun.
The original King Kong is a classic that has been remade way too many times already, but Kong: Skull Island isn't just a repeat of the same old story. In fact Kong is barely even the same character. He's as big as a blooming skyscraper! If he tried to climb the Empire State Building it would collapse!
Sure Kong is silly, but my goodness is it a lot of fun. The characters successfully pulled me in. This isn't a top pick for the year, but it is a satisfying watch and a lot better than I'd been expecting.
B+
Review of The Unknown Girl (2016)
Best thing: I think the sheer ballsiness of the protagonist is probably the best thing. I spent the film asking myself why she keeps putting herself at risk, but I never found it hard to believe that this character WOULD do those things. The protagonist has a very consistent and uncompromising drive for some kind of personal redemption, driven out of proportion by her own feelings of guilt.
Worst thing: This isn't what I'd call a particularly exciting film. It's interesting, sure, but I didn't get a lot of catharsis out of this personally.
The Unknown Girl doesn't have spaceships, it doesn't have gore, and it doesn't have character's shouting dramatically and while the camera gives us a closeup of the lines on their face.
The Unknown Girl has its dramatic moments but it doesn't play them up. It's quite naturalistic. I actually feel naturalism in film is a bit of a dirty word. I can't say that I really like the decision not to emphasise the drama, but I do appreciate the tense moments a great deal.
I can't much relate to the protagonist's decisions, but I do find it interesting. Even as a film that I'd say wasn't really my thing, I must say this was a pretty interesting little drama
B-
Review of Lucy (2014)
Best thing: The visuals are exciting and beautiful. I've heard it said that Lucy becomes way too powerful for the film to have any stakes. But actually I think the visuals are so cool that I was not worried about how unlikely it was for Lucy to be defeated.
Worst thing: Naturally the whole premise that we don't use more than 10% of our brain is nonsense and the claims about what would happen if we used more are therefore even dumber. Nevertheless the idea of a woman who is able to reach abilities beyond the reach of the average human being makes for an interesting concept and the way that unfolds almost compensates for the dumb explanation behind it. What I actually find to be the worst thing is the way Min-Sik Choi is completely wasted as the villain here.
Luc Besson is a director I generally find pretty solid. The first Besson film I saw was Leon which is one of my all-time favourite films. He followed that up with The Fifth Element which is a fun sci-fi adventure (also seemingly taking some inspiration from Blade Runner). After that he released his action movie about the life of Joan of Arc, titled The Messenger, which I found incredibly underrated. After a gap Besson released Angel-A which convinced me that Besson must have really lost his edge, but then I was really impressed by Adele Blanc-Sec. Besson then released The Family which I thought was fine, which brings us to Besson's sci-fi action movie Lucy.
On the basis of the trailer, I was convinced I would hate Lucy. Frankly, even in context, the concept came across as dumb as expected, and even Morgan Freeman's authoritative tone couldn't give it credibility.
What kept me on board, however, was the exciting visuals from Besson. As silly and hollow as the plot might be, Besson does a great job depicting Johannson as a woman losing her connection to humanity as she becomes ever more god-like, transcending our ordinary perspectives on time and space.
I've heard it argued that Johansson's character has too much power for the baddies to be a serious threat. My issue though is that the baddies simply aren't relevant to the story. We never know enough about them to justify their sub-plot.
Perhaps the idea is to contrast petty violence with perfect wisdom, but considering that your villains have wherewithall to create intelligence-boosting super drugs, not to mention their willingness to engage in a full fledged gun battle with the police even when it looks like the jig is up, they seem to be beyond the typical comment on the vulgarity of human nature.
In the end the visuals are used to try to make it look like this film has something to say, but it isn't quite enough to make up for the fact that the plot is dumb as hell.
Luc Besson has an excellent grasp of cinematic catharsis and is able to build up emotional response in a way that, for example, George Lucas' Star Wars prequels completely lacked. I feel like Luc Besson had higher ideals for what he wanted to convey with this premise than the lazy pseudo-intellectual script could really support. The visuals in Lucy are actually smarter than the dialogue.
There's more potential here than I would have expected, but I still can't recommend it. But this still has a bit of the Luc Besson magic.
C-
Review of The Void (2016)
Best thing: The Void is a wonderful Lovecraftian nightmare-scape reminiscent of Lucio Fulci's The Beyond and John Carpenter's In The Mouth of Madness, among many others. It's not just the visuals but also the incredible oppressive atmosphere they invoke that makes this so thrilling.
Worst thing: Somehow The Beyond could have no plot and yet it didn't matter. For me, The Void doesn't manage to reach that same level. I was very aware that The Void features a few fairly thin characters and pretty much no plot
Wow.
Okay so the central couple are the least interesting characters, but the supporting characters occasionally get some great moments. Particularly when Ellen Wong forces us to consider, would you try to perform a caesarian if you had almost no idea what you were doing but were both the mother and unborn child's only hope for survival?
There are some deliciously evil characters, some hood wearing creepy henchmen, and some characters a little more informed on the situation who gave up on conflicted emotions and ethical qualms several hours ago.
The effects are creepy, gruesome and spectacular. I wish the filmmakers would linger a bit more on the special effects model-work here but we still get great monster effects all the same.
I also absolutely love the glimpses of the world inside the void. It's another source of spectacular visuals that really build up the nightmarish Fulci-esque atmosphere.
Style over substance? Yeah probably. But this is a horror film with some serious style.
A-
Review of Ouija: Origin of Evil (2016)
Best thing: The young actress, Lulu Wilson, does a great possessed girl act and the scenes where she gets to be evil are a lot of fun.
Worst thing: This is a film that loses its way in the third act. There's a bit of a mystery, but the resolution felt incredibly contrived to me.
In the first half there was a cool period-specific horror piece and I loved how it set up the family. The best possession effects are generally in the first half and if you've seen the trailer you've seen the best bits. Still, the way those elements play out is a lot of fun.
But in the second half where they start trying to give the ghosts a backstory, that's where the film fell down for me. Plots about helping ghosts or resolving a ghost's unfinished business often fall flat for me.
I fully accept that I am biased against ghost stories (though not necessarily possession stories, so this wasn't a foregone conclusion), but for me, having really enjoyed the first half, this final act was a mess.
C+
Review of Silence (2016)
Best thing: The scene where Andrew Garfield finally meets up with Liam Neeson is really interesting.
Worst thing: In all the arguments with the Japanese authorities couldn't there have been a little more mention of how immoral it is to slaughter innocent people? I know Christendom wouldn't shy away from violence to establish themselves, but I still don't understand why that line of argument isn't more prominent.
Adam Driver, Andrew Garfield and Liam Neeson in a film from director Martin Scorcese with positive buzz? Clearly I had to check it out. 99 Homes had me really excited to check out Andrew Garfield's post-Spider-Man work and I was even more excited when I heard that Andrew Garfield is quite clearly the central protagonist here.
I have to admit that, as you'd expect, this is a very well made film. The acting is great, the film is shot very well and the film is consistently tense.
My issue was that after a while I felt I lost the point of it. Silence hammers home how horrible the situation is. I understand that the film takes a different direction in the third act, but that was perhaps the most confusing part.
I like that Silence has an ambiguous ending and goodness knows that this film is thought provoking. But, for me, Silence is too slow and grim for me to really love. I can still recommend it all the same, just as long as you know what you are letting yourself in for.
B-
Review of The Handmaiden (2016)
Best thing: There is a scene where a character 'demonstrates' a sexual position for an audience. It is a shocking moment and also marked an unexpected shift in tone for the film.
Worst thing: Though it is possible that actual lesbians may say that this is a tasteful depiction of a believeable lesbian relationship, I must say, I'd be surprised. I haven't asked any at this stage. In the first half I thought the film was being pretty tasteful, holding back from going too gratuitous. By the second half it was clear that the film would be showing no restraint at all. (Not that anyone goes to a Chan-Wook Park film expecting restraint, if they have any sense.)
The Handmaiden is a visually spectacular costume drama with a mystery unfolding in a very compelling way. It's a 'dangerous liasons'-esque plot involving a woman being seduced and taken in marriage.
Our protagonist has been sent to try to set things up behind the scenes. She's a practised thief and goes in knowing full well that the plan is to cheat a young woman out of her fortune.
There are some pretty gratuitous erotic scenes, but the intention of the filmmaker is clearly that they should be respectful of the characters involved. Naturally since this is a Chan-Wook Park movie, we also get gratuitous violence and some of that is absolutely awesome.
Is there inconsistency in that the villains are a bunch of pervy men when the film is quite clearly going to have much that would appeal to pervy men? I'd like to think not. There is a clear division made between the perversions of the men and the loving relationship on the other.
Chan-Wook Park really seems to have honed his craft now. I wasn't a fan of Thirst or I'm A Cyborg and thought those were rather messy and tonally confused. But both The Handmaiden and Stoker are utterly brilliant and I'm now completely back on board as a Park fan.
A+
Review of Scrooged (1988)
Best thing: There are some fantastic touches in this film. My favourite is probably the ghost of his old boss. This scene involves some amazing effects as he turns up still drinking and smoking in a body that is falling apart.
Worst thing: In some parts of the scenes with the ghost of Christmas present, she was annoying as hell.
I was a bit frightened to revisit Scrooged because I don't remember it being all that special, but I do remember enjoying it.
Thankfully Scrooged holds up much better than I expected. Bill Murray's comic ability makes this film what it is.
Bill Murray plays a television producer who exhibits the narcissism that Murray's characters so often possess. Murray has had a busy day. He fires an underling just before Christmas for raising a concern. He sends various people towels for Christmas. However the big event was releasing a trailer for the studio's adaptation of A Christmas Carol that pretends it is a high-octane action thriller. With all that done, an old boss comes back from the dead warning him to change his ways and advising Murray to expect a visit from three Christmas ghosts.
The appearance by Murray's boss is actually one of my favourite scenes in the movie. He's drinking even though it escapes from holes in his body even while he's drinking. It looks like the man's body is a dried up husk that could easily fall apart, even while he's casually chatting to Bill Murray with the bravado of a high flying businessman.
The ghost of Christmas past as a taxi driver is pretty cool. The woman in a fairy outfit as the ghost of Christmas present was pretty irritating, particularly with her high pitched voice and the prevalence of slapstick in her scenes.
The humour isn't always consistent, but it's still a lot more consistent than I feared. The finale is a bit too talky. Quite often films seem to struggle to work out how they should wrap everything up, but I'm not sure they needed to stretch out the final segment for that long because that's a long section where Murray is not really so funny as in the bulk of the movie.
Remarkably solid Murray comedy. Not up there with Groundhog Day or Quick Change, but pretty great nonetheless.
B+
Review of Wrong Turn At Tahoe (2009)
Best thing: The initial meeting between thve two protagonists and the criminal kingpin played by Harvey Keitel is intense and kind of classy.
Worst thing: The final twist is incredibly lame and completely unearned.
Another film from director Franck Khalfoun who worked with writer/director Alexandre Aja on some of his other projects like Maniac and P2. There are good aspects and Harvey Keitel brings a lot of class, but in the end this is all a bit predictable.
Not exactly bad, but really not great. All hell breaks loose in the second half in a way that is quite fun, but personally I didn't think the final twist made much sense.
C-
Review of Tales of Halloween (2015)
Best thing: Neil Marshall's segment concludes the film and, perhaps unwisely, begins by trying to tie the disparate strands together. It features an unconventional villain (that I won't spoil) and it is wonderfully silly.
Worst thing: The voice of the cartoon alien. It was weird enough that they did an 'alien versus Jason' kind of story, and weirder still that the alien is a cutesy cartoon. But that voice? In a film where so many of the stories fail to make that much of an impact, it seems wrong to claim that the worst part is featured in this rather more creative and memorable entry. But seriously that squeaky, yet otherwise perfectly average, voice. It just completely pulls me out of the film in a really annoying way.
The main names that attracted me to this film were Lucky McKee and Neil Marshall.
McKee chose a great actress for the main role and had some great visual ideas for her character's creepy appearance. Unfortunately the ending of that segment feels like a bit of an anti-climax.
Neil Marshall's segment is actually pretty cool. The problem however, and this is true of all the segments, is that nothing in this movie really blows me away. I find myself appreciating anthologies like VHS2 and XX all the more because they have those high points.
Tales of Halloween is fine. That's about it. It has its John Landis cameo and its "Jason vs an alien-possessed body" sequence, so it's not wholly unmemorable. But there's nothing really creepy, really gory or really spectacular here.


C+
Review of Before I Wake (2016)
Best thing: Heck, any of the magical dream sequences are brilliant. This film has a brilliant and creative premise. A child whose dreams become real while he sleeps allows for some pretty cool imagery.
Worst thing: Final resolution seems a little too easy for a number of reasons. Both logistically with the adoption authorities and emotionally considering all the horrifying events leading to that point. That being said, it's not a horribly unsatisfying ending by any means.
Mike Flanagan's "Before I Wake" struggled to be released so after Flanagan's "Hush" became a highly lauded Netflix original it's perhaps not surprising that they were willing to release this film too. (Apparently this was released in UK cinemas, but I must say, it went under the radar.)
The concept is actually brilliant. A child's dreams become real, but so do his nightmares. A boogeyman in his nightmares sometimes escapes and eats people.
The film also has grounding in reality through the adopting couple whose own child died while young and they clearly aren't over it yet.
In the second half the move to a conclusion is a bit awkward. The explanation is quite clever, but I still found the resolution a bit hard to accept. When you are experimenting with anything you generally have to prepare for the possibility that it could go wrong. That has to count double when you are experimenting with the supernatural. Particularly a supernatural entity that can swallow you up making you disappear forever.
Before I Wake is essentially a fantasy movie, but it's also a horror film because magic is creepy. Dreams coming to life can be spectacular and uplifting, but it can also be horrifying. It's a great concept, but I didn't engage that much with the characters here.
B-
Review of House (1985)
Best thing: Such cool inventive supernatural monsters. Very keen on the Vietnam soldier zombie.
Worst thing: The Vietnam scenes may actually be the least believeable part of the film (in a film with flying sentient gardening tools). When the soldiers get surrounded by Vietkong and escape by quickly shooting the enemy troops down it feels very obviously untrue to life. It's okay though, because the fun tone of the film and the general dream-like feel to the scenes mean you can roll with it.
I love a good horror comedy and House is just so much fun. And it helps that we have great characters to follow.
When you have a ghost story it helps when it is grounded by real life elements. Here there is a suggestion that the hauntings may actually be connected to the protagonist's flashbacks to his time in Vietnam.
While the ending makes no sense it's somehow fitting and the film is fun enough that it doesn't matter.
There's something really sweet about House. There are parts that are a little cheesy and the film allows itself to get a little too silly in places. But this is a solid fun film and well worth checking out if you want a light fun horror comedy.
B+
Review of Alien (theatrical cut) (1979)
Best thing: This is a film that benefits from being simple but effective. While shots of the main alien are short and, having seen the sequel first, I'd already seen the alien in all its glory, the really interesting part for me is the face hugger. The shot where it starts tightening its grip with its tail around John Hurt's neck is awesome.
Worst thing: The alien is so fast you cant see it coming, even when it is right on top of you. Yet Ripley is able to spot it on route to the shuttle without it seeing her and decides in this long inter-weaving set of corridors that there is no other way to the shuttle. This glimpse of the alien is so short and unclear that I've wondered for years why she decides to shut down the self destruct. Now I know, but it's confusingly presented.
Yeah I know, everyone loves Alien and thinks its the best of that series. Fine. But I was actually shown Aliens first so I'd seen far more lingering shots of the alien before, not mention lots of aliens before. Plus the aliens I'd seen seemed to be able to move much in a more graceful manner.
In my opinion, the moment the alien finishes with John Hurt, the pacing in Alien takes a massive hit. I really get tired of all the running down corridors. I tried the director's cut a while back and was surprised to find that, despite being shorter, it drags even more. I definitely had a much better time here with the original cut.
And another thing that's really bugged me. There's one scene where it appears to be raining inside the ship. Is it a big leak somewhere? The ship maintenance technician in that scene doesn't seen alarmed and in fact decides to wash his face in the dripping water! Nobody else bugged by this? Just me?
Naturally, for all my qualms, I do still like Alien. It's a pretty simple horror film, but the first half with the face hugger is so good and there are enough cool moments in the second half to tide me over.
I very much like the dystopian totalitarian Mother computer system that dictates what they do from a creepy plain black screen. But overall not much is really done with this aspect. It isn't used to develop the kind of wider themes we see in Prometheus or Covenant. But, like I said, it's simple and effective.
Alien is a cool little sci-fi horror movie and I'm glad it has been so influential. But for me, I think it becomes very dated the minute you see James Cameron's bigger bolder sequel.
B+
Review of Aliens (Director's Cut) (1986)
Best thing: The discovery and skirmish with the alien queen is incredible. This is a film that is made by its last act. It actually drags a little at some points in the middle, but that finale turns out to be well worth the wait.
Worst thing: Can Noot please just shut the hell up? She has the most annoying voice ever!
Thinking back, I only really like three of James Cameron's movies. The Terminator, Terminator 2: Judgment Day, and Aliens. Somehow James Cameron's sensibilities at the time matched very nicely with the Alien mythology and he really had something to say with his 'marine corp in space' concept.
The concept of the alien queen fits in so neatly and so nicely, it feels almost like they must have had this concept in mind from the start. The design of the queen, however, was absolutely mesmerising.
I was watching the director's cut and I think that's my preferred version of the film. That being said, I always find it jarring when Captain Hollister from Red Dwarf shows up as someone helping to manage the colony.
Aliens is now a classic sci-fi action movie along with Cameron's similarly iconic Terminator films. This is an absolute must-see
A+
Review of Aenigma (1987)
Best thing: As you'd expect from Lucio Fulci, there are some very inventive deaths. My favourite involved a girl trying to get out of a room with her boyfriend's decapitated body. But every door she opens comes back into the same room. Great stuff!
Worst thing: The opening to this film is incredibly dumb. "We thought we'd set up a complicated prank involving setting up microphones around her fake date and then driving our cars at her." What? Also the death by snails is a bit hard to take seriously.
Okay it's official. I'm a massive Lucio Fulci fan now. Zombie Flesh Eaters, The Beyond (oh my god!), A Cat In The Brain and now Aenigma. Seriously, this stuff is great. Nightmarish, crazy-gory and creepy as hell but with that sense of fun that all good horror films need.
Aenigma is about a girl taking her revenge from a coma by possessing a new girl to the school of the girls who bullied her. (I thought Fulci's work was supposed to be misogynistic? The character of the new girl felt very anti-slut-shaming and the film features the violent murder of predatory man.
It's not quite the same visceral horror as you get from zombie attacks and Aenigma isn't always as gory asFulci's other films, but this is still a strong horror film and surprisingly plot-driven for a Fulci movie.
B+
Review of Blade Runner: Final Cut (1982)
Best thing: Rutger Hauer is amazing in every scene. The whole way he moves and acts is so creepy in such a fascinating way. It's easy to see why Anne Rice envisioned him as the vampire Lestat. However, the visuals will always be the very best thing about Blade Runner. When I first watched the film it seemed darker and less captivating, possibly because it was on VHS. I don't know if it's the improvements in the Final Cut or just that I'm watching a DVD, but it's brighter and I can finally make out all the little details.
Worst thing: Seriously, what is the point in the rape scene here? It's hard enough to connect with Harrison Ford's character without him being an utter prick. Is it to show how low Rachael has sunk? We met her as a secretary in a smart outfit and now she's on the run and in an abusive relationship. That's pretty dark, but it's a side-show to the story of the replicants confronting their creators.
When I first saw Blade Runner I didn't get it. It was a dark dingy vision of the future. In some scenes it was actually hard to even make out was happening. The characters were often intentionally weird because they are robots and the lead protagonist is withdrawn and we never really come to know him. There was also a slow dull scene where the protagonist is sitting around playing piano and dreaming of unicorns that seemed to go on forever.
Watching the Final Cut, everything is better. The visuals are clearer. The unicorn dream scene doesn't seem to last so long or drag so much. Somehow Ford seems to have a little more personality this time. I have read that they cut a swear word and replaced it with father, but in a film where, on first viewing, I struggled to understand the point, a line like "I want more life father" feels more suitable thematically.
I keep hearing people complain that Blade Runner: The Final Cut removes the ambiguity over whether Harrison Ford is a replicant. Frankly, if he's not a replicant, the unicorn dream is a dumb waste of time. The Final Cut's final scene shows us clearly what silver origami animal Harrison Ford picks up and the better pacing made it easier to grasp the full significance of this. It makes this a proper ending rather than just leaving me cold like the original director's cut did.
The Final Cut is the only version of this film that I actually like. Besides, Rutger Hauer, the main characters are still too flat and this is a film more focused on mood than story or character. I know Blade Runner is viewed as a classic, but for me it's just 'fine'.
P.S. This video indicates that another change in the final cut from the director's cut is an increase in the amount of gore. We're only talking about a few short clips, but I think it really does help to add to the drama and up the stakes. It's one thing seeing that Rutget has stabbed himself with a nail, but seeing that he has to shove it all the way through his hand? It's more impactful and makes it clearer how short term this solution must be. The upcoming demise of the replicants as they track down their creators is a vital part of the film, so it's not just gore for the sake of it. It's an important part of the dramatic progression of the film. Drama that I thought was way too lacking in the first "director's cut".
B-
Review of Dirty Harry (1971)
Best thing: Do ya punk?
Worst thing: How long have you been a detective? You don't know how the law works? I can understand Dirty Harry being frustrated by how the system works, but as a seasoned detective it's hard to understand why he's so surprised that a perp will walk in those circumstances.
Dirty Harry felt like it was full of clichés, most likely because it was the first film to do any of those things. Dirty Harry is the original "I work alone" cop-on-the-edge.
Clint Eastwood is great, of course. He's a little too chilled at times, mind you, but that is how his character is written. There's a scene where he's saying he'd rather they didn't cut off his trousers to remove a bullet. Seriously dude! You'll at least have a bullet hole in them anyway, not to mention bloodstains.
But in any case, Dirty Harry is a classic for a reason. Some elements struck me as a little ludicrous, such as when they are being attacked with a machine gun and no one is calling for backup, but I had a lot of fun.
A+
My Review of 21 (2008)
Best thing: Kevin Spacey being intimidating or ethically questionable is always great.
Worst thing: Right from the beginning this film had me screaming at the screen: "Stop saying chicken dinner!" Seriously how did they think the protagonist targeting the audience with a condescending voiceover would be a good idea?
The premise is pretty cool but none of it ever comes close to seeming real.
A bright kid is frustrated by his lack of money, but he discovers that one of his teachers is showing groups of students how to win at Blackjack by counting cards.
The film seems to follow a clear formula and the presentation of the film isn't that exciting. It was actually frustrating how close this was to being a good film.
21 is annoyingly average, but too much of the film is plain naff for me to recommend it.
C+
Documentary Review:
Review of The Death of "Superman Lives": What Happened? (2015)
A pretty thorough documentary on the unmade film "Superman Lives!" The main aim seems to be countering the ridicule on the internet brought on by a photo of Nicolas Cage mid-blink, wearing an ugly purple Superman outfit. This is mainly established by some behind the scenes footage, though the documentary puts that footage into a clear context. The highlight of this documentary is the big reveal of a suit with internal lights that is quite spellbinding.
All that being said, there's limited benefit in unpacking the making a film that was never made. It feels quite clear that much of what was done did not lead to a movie for good reason.
This documentary on Superman Lives still demonstrates some interesting things:
- That Kevin Smith's script probably wasn't all that good.
- That the producer Kevin Smith worked with really WAS desperate to make a movie that included a giant spider.
- The reason that studio projects continue to go through development and investment for long periods with no sign of a release date is basically 'sunk cost fallacy'. (The more creative turmoil the project goes through and the more they spend, the harder it is to accept that they should just give up on the project.)
- The way that the intentions for Superman Lives! fed into later iterations i.e. that it should have a greater level of action, that it should involve the 'death of Superman' story line, that it should re-imagine Superman's home world of Krypton. (These are all elements that Singer's Superman Returns would shy away from.).
As a pleasing portrayal of a variety of interesting aspects of a failed production, including old behind the scenes footage and more recent interviews, "The Death of 'Superman Lives': What Happened?" certainly feels worthy of your time if the subject matter appeals to you. I enjoyed it.
Review of The Autopsy of Jane Doe (2016)
Best thing: Father and son talking about the autopsy process (which makes up most of first half) is quite interesting, with great on screen chemistry between the two actors.
Worst thing: The entire second half turns into a cheesy jump scare fest. While this isn't technically a ghost story it still has that old ridiculous ghost movie trope: Being dead gives you superpowers!
I absolutely loved "Troll Hunter" so, despite all indications being that "The Autopsy of Jane Doe" would not be the sort of film I'd enjoy, I found myself excited anyway. For me this wasn't going to be a film about a 'haunted' autopsy room. This was the latest film from André Øvredal and anything could happen...
The first half set up a lot of clues and I was really excited to see how the mystery would be resolved. With the father emphasising the need to be scientific and methodical, I wondered how they'd handle this seemingly supernatural phenomena.
Sadly, when answers come in the third act, it turns out that there wasn't really much mystery to unfold. The dead body is supernatural. Why does the body have damage inside while being unblemished on the outside (the mystery set up right at the beginning)? Well, not to be too specific, the answer is basically magic.
The turning point in the film at the mid point involves all the lights in the autopsy room shattering. I hate when there aren't proper rules for a supernatural entity. If the 'ghost' can make the lights smash with no explanation, it potentially could pretty much do anything and that means that it could kill off the protagonists whenever it wants. (Yes, I know it's NOT a ghost, but these are clear ghost story tropes).
I'll note that in Evil Dead 2, the deadites can do whatever they want because they are clearly toying with the protagonist.
It's actually ridiculous how lazy the film becomes in the second half. All the typical creepy noises are put into effect, we get that typical generic horror movie score and we have quick cuts so that we aren't sure exactly what is attacking our protagonists. The film goes from being an interesting introduction to a father and son working in a morgue, to a boring ten-a-penny straight off the assembly line, disposable horror flick. What a disappointment!
E
Review of The Girl On The Train (2016)
Best thing: Emily Blunt is excellent in the lead role and keeps you on her side in spite of some quite shameless behaviour from her at times. The central premise of the film is that she is essentially stalking a couple, albeit from her train window, but Blunt's performance somehow pulled me into that story.
Worst thing: The mystery unfolds pretty slowly and it's not always clear why we should care. 'The girl I'm stalking is cheating on her boyfriend. That's terrible.' Yeah, okay psycho. In the movie "Julia", Tilda Swinton similarly played an alcoholic anti-hero, but she had a much more interesting story to go with her performance.
Watching this film I struggled to see why it had received such a lacklustre response, but as the story unfolded the issue became rather clearer.
The Girl On The Train is well directed, it's well acted and the way it gradually unfolds is mysterious. Nevertheless, it's actually a pretty dull story.
Serious credit should be given to the filmmaker who milks every dramatic and tense moment. Unfortunately it's not enough to make up for the content. I'm inclined to blame it on the book. I think its possible that this novel simply isn't suited to the screen.
I think comparisons to Gone Girl are reasonable. It's a slowly unfolding dark story about relationships. But while Gone Girl had an intense and unexpected final act. The third act of The Girl On The Train does not really feature much of a payoff and the 'twist' isn't that much of a revelation.
Also, and I can't speak for anyone else, but I found the focus on the desire to have children didn't ring true to me. All three central women in the film seem fixated on their attitude towards having children. Sure, it's possible, but at some points that fixation seems to be expected to be a source of tension in the film. I guess if you are adapting this story, you get your dramatic tension wherever you can.
The Girl On The Train is well structured and perfectly adequate film. The story didn't really interest me that much, but I can't say I had a bad time watching it. I probably wouldn't ever watch this again but, for what it is, I'd say it was good. Not great, just good.
Watch for Emily Blunt, but don't expect much payoff at the end of the story. It all wraps up very neatly but the revelations won't blow you away.
B-
Review of Beasts Of No Nation (2015)
Best thing: Naturally Idris Elba is the best thing, but what I especially liked about his performance is the way he often comes across like a father to the child soldiers. This made clear why our protagonist would want to join this group and would actually become a loyal child soldier committed to the cause.
Worst thing: Beasts of No Nation is way too long. There are a lot of lingering moments that dwell on the misery and frankly it didn't need to dwell so much. I can tell the situation is horrible and what I really needed was an engaging story. I have no problem with long films, so long as the pacing of the story makes it less obvious while you are watching. Here, the extreme length was painfully obvious.
I think anyone could have guessed that this would be a well-shot film with great performances (particularly from Idris but also from the child actors), but that it would also be miserable and ponderously slow-paced.
Well done. You were right. Now give this movie a miss and watch Johnny Mad Dog instead....
C-
Review of Rings (2017)
Note: Not to be confused with the 2005 promotional short film released just before the American "The Ring Two".
Best thing: Doesn't the 'ring' of people watching the tape and passing it on, parallel the typical cycle of life and death? Might someone try to defend against being shown Sadako's killer visions by blinding themselves? In such a maligned film it was a surprise to see these subtle new ideas raised, even if they aren't actually explored properly in the end.
Worst thing: The ending of a movie matters a lot. While you can accept some common themes across a movie series, sequels need to either start with something new or build to something new. Rings essentially builds to: "We're rebooting the movie series guys!" Promising a follow-up that most likely won't be coming any time soon. If you saw the trailer, you know how this movie ends. You won't understand why unless you watch because, heck, how could THAT be the final reveal? - The ending is really THAT disappointing.
I'd heard bad things about this film, but in a movie series where I have now seen nearly every single entry, including the Sadako 3D movies, it's easier to be a bit more forgiving.
Basically, Rings becomes less interesting the more it progresses. It starts with a professor experimenting with his own students' lives to study the connection between the effect of the video clip (not a video tape any more).
Quite early on we get a full on reveal of Samara with a really cool version of the Samara-attack effects with water flooding out of a television screen.
Eventually we are promised a real change in this series. The video clip belonging to the female protagonist has corrupted. The file can't be copied and it has extra visions included in it.
Sadly what follows is basically a redo of the original The Ring, only with the payoff where Sadako shows just how horrifying she is having already been done (which perhaps made it inevitable that the ending would disappoint).
It perhaps shouldn't be surprising to hear that a review of a sequel may involve discussion of plot details from the first film in the series. But, in any case, SPOILER WARNING FOR "THE RING"....
The extra visions in the new distorted video give a whole new line of enquiry for a mystery to unfold. While there are differences between the Japanese and American versions of the first film, the basic structure is pretty much identical. So we can see that what then unfolds follows that structure quite closely.
The visions provide different clues. The protagonists follow those clues to uncover the story of Samara (or Sadako in Japan). Samara seems to have been mistreated and the protagonists try to find a way to resolve that for her. And here is where the real spoiler comes in: Samara doesn't care about having her issues resolved. She is projecting her hatred from the well where she was trapped and all she wants is for you to die. If you can pass the curse onto someone else that's fine, but failing that, Samara has no reason or mercy.
The mystery unfolded more clearly here than in the American version of "The Ring". The clues are a bit more specific. In "The Ring" there's a vision of a ladder because there was a long ladder up to the place where Samara slept. A horse becomes very distressed possibly in connection with large numbers of horses living near where she lives. In "Rings" pretty much every vision seems to be a necessary clue.
The attempt to resolve issues for Samara in "Rings" is actually pretty solid, but it's not terribly exciting in the way it is portrayed. I actually wonder whether this isn't the part of the film cut and/or re-shot. In the trailer, Vincent D'Onofrio helps to explain the mark that Samara leaves on the female protagonist's arm, suggesting that he might have indicated where the filmmakers were planning to take the series next. I suspect the problem is that nobody wants to try to use the follow up novels to the original source material. I've seen Spiral (Rasen) and, however well it works as a novel, it just came off as ridiculous nonsense.
It's from the Spiral storyline, however, that all the sequels (barring perhaps Sadako 3D) take their theme of Sadako/Samara attempting to be reborn. It's just that the novels wanted to characterise this as Sadako transferring her genetic code and somehow becoming a fully grown adult super quick so she can seduce someone. (It's been a while, so I may be misremembering, but I think Sadako was also trying to have an evil baby.)
In any case, if there were any daring forays into the more wacky elements from this source material, then it must have all been rejected since the final result is a very humdrum ending that feels more like a tease for a further sequel that is unlikely to ever be released.
But in spite of all the negative feedback I think this had potential and I actually preferred it to the first American remake that has always struck me as a dull jump scare fest.
(I am never going to stop harping on about this because it is my go-to example of 'dumbest jump scare ever' but The Ring features the 'milipede in an envelope' jump scare. Whenever you write a review saying that the American version of Ring is better than the original, an angel loses its wings. Stop doing it, okay!)
D+
Review of The Man Who Wasn't There (2001)
Best thing: It's great going back to films like Fargo and The Man Who Wasn't There, where the humour originally felt out of place. Now that I can see that all Coen Brothers movies are black comedies, this dark nihilistic tragedy is hilarious. My favourite bit? Probably: "We're not late. We're-on-time Ed!"
Worst thing: This isn't necessarily a big problem, but I've never really understood the significance of the UFO towards the end.Just a wonderful black comedy (and nobody does black comedy like the Coens). Billy Bob Thornton knocks it out of the park as a quiet empty man whose attempts to make something of his life cause all hell to break loose.
Like with the Coen Brothers' later film "A Serious Man", there's a sense that the world is absurd and unfair. Yet while the protagonist of "A Serious Man" was distressed by the way his life is out of control, Billy Bob Thornton remains cold and stoic no matter what is thrown at him.
I suppose Billy Bob Thornton is expressing the same cold stoicism of a noir movie detective, only as someone who already knows the case better than anyone else rather than as someone trying to solve the case.
Definitely one of my many favourites in the Coen Brothers' filmography.
A+
Review of Blow Out (1981)
Best thing: The way the film returns again and again to its main set of clues: the recording made by our sound technician protagonist, played by John Travolta. It's very stylish and creative, the way the film explores that aspect.
Worst thing: The scene where they show Travolta working with recording apparatus for undercover police, the setup felt unconvincing to me. If someone is working undercover, running in to meet then is going to be the worst thing you can do. If you blow their cover, the criminals may well kill the both of you.
Such a fantastic thriller and definitely a major highlight in John Travolta's career.
Blow out has a neat premise. A sound technician recording sounds for a horror movie goes out late at night to record sound effects to use on the film. While still recording, he sees a car accident where a car goes off the road and into the water. After saving a woman from the wreckage, he is asked not to talk to the press, but when the incident makes the news anyway, Travolta's character realises something is very wrong.
The theme of the film seems to be that the powerful step on the weak. This is a story about exploitation and corruption. Which makes it all the more annoying when the film seems to try to excuse the conspirators.
We're told that the conspirators are somehow shocked by what is happening as much as we are, which seems inconsistent to me. Perhaps it's a realistic inconsistency for powerful men to want terrible things but don't want to hear about the blood on their hands, but nevertheless the film seemed to be trying to let the conspirators off the hook and that's an annoying compromise in an otherwise uncompromisingly dark thriller.
The downer ending is powerful and i absolutely love it, even if it's a bit of a drag. This is a film that has always stuck with me and it was a real pleasure to revisit.
A+
Review of Before I Go To Sleep (2014)
Best thing: Colin Firth is always great and the way he seems both a little sinister and yet also utterly charming and harmless at the same time works really well. Mark Strong has a similar ambiguity in his performance.
Worst thing: Not everything makes sense by the end. Whether you enjoy the film or not, it must be admitted that the plot is a little preposterous.
I guess 14 years was enough time to justify a new take on the amnesiac condition explored in Nolan's "Memento". A woman wakes up to be told that she cannot make new memories and that she is married. She then gets a call from a doctor, of whom her husband is unaware, who reveals that she has a camera with a series of self-dictated videos stored on it.
As the story unfolds the question is, which of these men can she trust? She doesn't remember the doctor, but she doesn't remember the husband either. It's actually quite difficult to fully be convinced by this set up.
If she was married before the attack surely she should remember her husband. If she couldn't make new memories when she was married, wouldn't she be too vulnerable for a commitment like that? After all, by the day of the wedding she wouldn't remember any of their wedding plans.
Actually we do have an explanation for this but, like I say, the film doesn't do a great job convincing the audience with its dialogue. What really helps pull the audience in is the awesome performances. Colin Firth in particular, absolutely knocks it out of the park.
Overall this is pretty straightforward solid drama. I had a lot of fun. And the performances definitely elevate the material.
B+
Review of Judgment Night (1993)
Best thing: The extent to which the protagonists seem trapped in a crime-ridden underworld is almost surreal at times. At one point they are on a late night bus route and the bus absolutely refuses to stop for them. It's like they are locked out of the world they come from and trapped in a nightmarish lower class world of dark streets, abandoned buildings, council flats and street gangs. Michael Leary seems less like a gang leader and more like a monster that preys on the weak.
Worst thing: The decision to try to sell us on Emilio Estevez as some kind of badass.
A kind of horror film that practically turns into urban fantasy. A group of friends find themselves in the wrong part of town and help a man they believe they hit with they hit with the car. When it turns out that he is running away from some creepy figures from some kind of powerful organised crime gang things start to get seriously hairy for our band of unfortunate bystanders.
The protagonists find themselves seemingly trapped in the dingy under-belly of the city and when their lives are on the line it tests their friendships and their personal integrity.
Much better first half than second half, but the main two figures of the gang are seriously creepy. Overall I found this to be fun, but I remembered it being better.
B-
Review of Blood Simple (1984)
Best thing: M. Emmet Walsh as the cynical tactless private eye is really great and must be my favourite character here.
Worst thing: While wonderfully put together, this lacks the humour of later Coen Brothers. It's a little irritating that I can see how the misunderstandings between the characters COULD have been played for comedy, whereas here I'm just frustratedly shouting at the characters to, please, communicate with one another.
Blood Simple is an odd duck in the Coen Brothers filmography. There are plenty of films in their filmography where the comedy is harder to recognise. After all, even in their dark-as-hell Oscar winner No Country For Old Men there are still some comedy moments such as when a potential victim is simply confused while the villain explains that he is deciding his fate in a coin toss. But in no Coen Brothers film is the comedy so difficult to recognise as in Blood Simple.
There's almost a farcical aspect in the way some characters make assumptions about the other characters' intentions. But the film never plays this for laughs. It seems more like this aspect is supposed to be creepy. Almost like we are being encouraged to second guess even elements that have been clearly spelled out. The Coen Brothers always love playing with their audience's perception and they would only get better at this.
Frankly "Blood Simple" is an interesting debut, but it's not as much of a must-watch as most Coen Brothers movies. It's a bit slow and arguably a bit dull. But it's also very well put together with some great performances. It's jusy unusual to have a Coen Brothers film that is solid rather than brilliant.
B-
Review of Ghost In The Shell (2017)
Best thing: While pointing to the gorgeous visuals might seem like a bad sign, I could easily point to Scarlett Johansson's performance or even how badass Takeshi Kitano is as Daisuke Aramaki. But yes, the way the director brings these scenes from the original movie to life is absolutely wonderful. This film works as both a prequel and an homage, which might make it difficult of they were deciding what original visuals to put into a sequel (so I guess it's a relief to the filmmakers that, from what I hear, they won't have to make that decision). Even some new visuals, like Major sending her consciousness into a hacked mind for clues, are really impressive.
Worst thing: The central mystery isn't really all that complex, particularly by comparison to the slow build of the movies. (Then again Ghost In The Shell movies and tv series have that anime tendency of making everything confusing almost for the sake of it. Perhaps a version that's easy to follow isn't such a bad thing.) Part of me feels this should be more complex.
More of an homage to Ghost In The Shell than either an adaptation or a separate story in its own right. Still, as an homage it's really not bad.
It's not as smart as it could be, but I'd question whether the original Ghost In The Shell movies are really as smart as they like to think they are anyway.
Scarlett Johansson is actually a pretty great fit for what has always been quite a cold character and I really feel I was misled by claims that her expressions were "robotic" in this movie.
And yeah, Major's robot body has arguably always been white. In a film with a far wider range of races than the original Japanese cartoons ever had, I think criticising this American homage for whitewashing is more than a little daft. (If they just set it in America with all white actors, like they did with "The Ring", are we saying that would have been better?)
Compelling visuals that pull you into a living breathing portrayal of the world from Mamoru Oshii's anime films. A solid central performance from Scarlett Johansson. Some neat links between this and the original movie make this a cool little prequel to the beloved classic, even while it brings memorable moments from that same film to life.
B+
Review of Commando (1985)
Best thing: When I first saw this, Arnie had just become Governor and I think I had Arnie fatigue. It's difficult to say what it was about this viewing that made me so much more engaged. I think the best thing is always Arnie's charisma and comic timing. Arnie clearly has so much fun with this role and that joy is not infectious.
Worst thing: Dan Hedaya pretending to be the dethroned dictator of a non-existent country is kind of painful.
Arnold Schwarzenegger never could have achieved his incredible film career simply by being big. Apart from in Hercules In New York and possibly Conan the Barbarian, Arnie has always had a great charm and sense of humour.
Apart from a line towards the beginning of the film where Arnie seems to be saying, "Perhaps the Stasi were right about pop music," which I found a little awkward, Arnie otherwise remains a likeable ex-soldier with unparalleled skills in pretty much everything other than remaining inconspicuous.
Actually he also turns out not to be able to fly a plane so what luck that he happens to meet a trainee pilot, who oddly seems to decide to stick with him on his mission before either.realise how vital she will be.
Sure, when Arnie growls, "I lied," at one of the villains, it's one of the many points in the film where things get a little unintentionally comical (though there's a tongue-in-cheek feel to the whole film). But Arnie's charm is such as to make those moments not only enjoyable, but actually highlights of the film.
I must have completely lost interest when this was playing in the living room that one time and I have no idea why. I think this may actually be one of Schwarzenegger's best films.
A+
Review of Death Note (2017)
Best thing: While the obvious choice would be Willem Dafoe going full Green Goblin as the death god Riuk, my favourite aspect would be Lakeith Stanfield as the mysterious L. He captured the bizarre intelligent awkwardness of the character very well.
Worst thing: Not sure why L has special glowing sci-fi sleep glasses. Is that in the manga?
You know how it is. You wait with baited breath for the latest film from one of your favourite directors. After so many disappointments from cherished directors (including, say, Joon-Ho Bong's ridiculous "Okja" movie already appearing on Netflix), you are a little apprehensive.
But then you find, against all expectations, the film is fast-paced, fun, visually dynamic, and a very satisfying experience in general. Perhaps not the very best thing the director has ever done, but a strong entry nonetheless.
Then you read the reviews and it turns out everyone hates it.
I'd seen the first two Japanese live action films. The first didn't finish and the second became convoluted. Frankly it was a bit of a slog. I must admit that I preferred the more sweet and cartoonish appearance of Riuk the death god in the Japanese movies. Willem Dafoe unsurprisingly plays a demon by reprising his Green Goblin performance from Spider-Man, but one creepy aspect of Riuk is how he acts like a friend. However, I think the actor playing L in this new version completely nails it. (Following on from his great performance in a supporting role in Get Out.)
I've heard some purists arguing that the protagonist anti-hero Light is not enough of a megalomaniac in this version. Frankly he is, he just does a better job of lying to himself about it. This is dealt with in more depth by placing our protagonist in opposition to another character similarly keen to play god right from the start, leading to quite a cool little power play between them.
I personally feel that Adam Wingard has managed to create a deeper live action adaptation than the Japanese managed, even while ramping up the pacing.
Awesome!
A+
Review of Wonder Woman (2017)
Best thing: Wonder Woman crossing no man's land. It's a spectacular action sequence.
Worst thing: I don't even begin to understand Wonder Woman's personality. She loves fighting but hates war. She knows that mustard gas is normally sulfur based, but doesn't understand the idea of a war having 'fronts'. She can produce a powerful blast by throwing her wrists together but doesn't use this technique very often. Why?
Is this actually any better than Man of Steel? In that movie Superman was written to seem remarkably bland (particularly considering how much character Henry Cavill had in The Man From UNCLE) and similarly Wonder Woman here seems incredibly bland.
Chris Pine is alright as the male love interest, not least because he seems to have been given an actual plot. Wonder Woman spends most of the film hunting for a villain who might not even exist and, once that side of that story unfolds, she doesn't end up having to work out anything for herself. Everything is spelled out for her and the stakes in her final action sequence and completely unclear.
The only point where I really felt we could cheer for Wonder Woman is where she crosses No Man's Land. For someone who says the whole conflict is unnecessary and solely due to the interference of a god of war, she seems remarkably happy to fight Germans. Still, we can at least recognise that to cut the gordian knot she needs to cause some real damage. No one ia going to be able to cross No Man's Land while the opposing force are still defending their trenches.
So when Wonder Woman is shielding herself from machine gun bullets with her shield and knocking down armoured vehicles with her bare hands it's admittedly pretty cool. Then again, I'm not sure why she doesn't just use her special move where she causes an explosive blast by putting her bracelets together. It looks like enough to knock down an German aircraft if necessary. If she just kept using that, it doesn't look like she'd need much else.
Wonder Woman isn't one of the worst superhero movies, but I'm not accepting the suggestion that it is one of the best. Mediocre and bland. Pretty to look at but with nothing terribly gripping actually happening. If you thought Man of Steel was bad (as I did), I'm not quite sure why you'd find this to be preferable...
D+
Review of Spider-Man Homecoming (2017)
Best thing: Spider-Man interrogating Donald Glover (an actor/comedian who had a whole sketch around enthusiasm on the Internet for him to take the Spider-Man role). Loved it!
Worst thing: So is Spider-Man completely invulnerable now? For all his superpowers, I'd always thought that Spider-Man would be genuinely at risk if his spider-sense didn't help him avoid most attacks. I thought stopping a train with his body in the second Raimi film was going a bit far and there's a similar test of Spider-Man's strength here, but one scene really seems to go too far. I won't spoil how this film pushes Spider-Man's powers beyond the limit, but Spider-Man has a big fight scene straight afterwards and doesn't seem to struggle with any injuries while fighting.
Any review of this novie inevitably has to make reference to the previous attempts at Spider-Man movies. The old tv movie that kick-started the live action tv series didn't really have the same character as the comics, but it did get us excited about a guy who climbs up walls in a cool costume.
I have never understood the praise given to Sam Raimi's Spider-Man movies. I liked aspects of them. Some of the slapstick style Raimi brings to it works very well, but Tobey Maguire's awkward super-nerd take on the character felt way too on the nose. While the action became more kinetic and there was some decent humour at points in Raimi's Spider-Man 2, but some of the sickly sentimentality became worse than ever. When Peter Parker starts randomly quoting poetry to the girl he dumped who has already happily moved on, it was just so painful.
But enough of me bitching about Raimi's films. His vision of Spider-Man for the big screen had a strong influence on the way we understand Spider-Man but, as a reader of Spider-Man comics during the 90s, I found Mark Webb's Amazing Spider-Man movies were much closer to the comics and much better at pulling on the heart strings. The greatest strength of Webb's Spider-Man movies would have to be the way it portrays the relationship between Peter Parker and Gwen Stacey. But Webb seemed to be struggling to provide the best product in spite of controlling producers and problems with the writing and I feel that what killed off this series more than anything else may have been the decision to rush into the death of Gwen Stacey. Emma Stone was one of the strongest elements of these films and I can't help but feel that when they were deciding what to do next with the series, the loss of Emma Stone cannot have helped.
So now we have the introduction of Spider-Man into the Marvel Cinematic Universe. It definitely can't be accused of being a repeat of what has been done before. Finally Spider-Man has a sense of humour. Tom Holland definitely takes a lot of cues from Andrew Garfield's performance, only he has lots of jokes in the script.
While I think giving Spider-Man a computerised suit is an odd choice, Marvel have pulled their usual trick of making their film very funny, highly entertaining and they've bunged the tried and tested favourite, Iron Man, into the mix to keep the punters happy. But there's no doubt that Tom Holland is the star here and he gives one hell of a performance.
A+
Review of Freejack (1992)
Best thing: The future world with its satirical elements is a lot of fun.
Worst thing: The attempt at a twist at the end was a bit lame.
Freejack is a sci-fi movie that looks a bit cheap and the villains are a bit too cartoonish. In spite of this I found this to be a highly entertaining and surprisingly compelling dystopian sci-fi action film.
The filmmakers don't seem sure on how to end the film, but they definitely know how to make it a fun ride.
B+
Review of The Take (aka Bastille Day) (2016)
Best thing: Even I could tell that Idris Elba's American accent didn't work here (and I was completely convinced that he was American in The Wire). But, despite this, Idris Elba is still a really strong screen presence and a strong central focus for the action and story.
Worst thing: The scenes where Paris is overtaken by rioting show a masked ringleader consistently encouraging the violence. These scenes didn't work for me, partly because they are presented in a way that I found contrived, but also because we saw in the London riots how the violence took on a life of its own. Expecting that rioters are going to follow one lead figure and be united in their spontaneous reactionary violence seemed to expect a high level of suspension of disbelief. Particularly since the filmmakers wanted me to take this seriously.
Idris Elba is great and there are some action moments that work really well. Nevertheless overall this film is just way too dumb.
I don't want to be overly harsh. I didn't have a terrible time. But there is no way I would ever recommend this film.
Idris Elba isn't technically the protagonist. There's a suspect that he ends up teaming up with who doesn't have anything like Elba's charisma, but who we seem to be expected to empathise with for some unclear reason.
The Take is a mediocre action film, but you could definitely do worse.
C-
Review of Okja (2017)
Best thing: The relationship between the little girl and her genetically engineered super-pig is very emotionally powerful.
Worst thing: While it's clear from the extreme swearing that this isn't a children's film, I thought the (*trigger warning dammit!*) savage animal-on-animal rape was going too far. The darker elements and wackier elements don't blend as well as they normally do in Joon-Ho Bong films. However, nowhere is this clash more jarring than in Jake Gyllenhaal's character, a foul-mouthed washed-up children's television personality. His squeaky voice irritated the hell out of me. Gyllenhaal's character here is unbelievable, unbearable and I found him a bit confusing really.
I've always loved Joon-Ho Bong as a director, particularly for his skill in matching clashing tones of humour and dark themes.
In "The Host" he balanced the theme of a savage monster and a viral outbreak against a comic relief family where each family member had their own unique quirks (and yet each has their own emotional moments too).
In Snowpiercer, Tilda Swinton is involved in oppressing and ordering the slaughter of the rear passengers of the train, but in many scenes she's almost child-like. She has a look of innocent joy on her face as she enjoys a piece of on-train propaganda with a class of schoolchildren.
In Okja, Joon-Ho Bong once again combines dark themes with wacky comedy, but these elements do not seem to blend very well.
The opening scene of Okja, telling us about the creepy company run by Tilda Swinton's character, was irritating as hell. It's a big piece of marketing but I can't really imagine anyone getting very excited about it.
It's also hard to understand why it is presented the way it is. Does the audience within the film not understand that the Super-Pigs the corporation is rearing must be genetically engineered? The presentation insists it is not genetically modified and I'm left wondering why the audience are dumb enough to believe it.
And when Tilda Swinton says, "They need to taste f**king good," the use of swearing seems unnecessary, jarring and completely unsuitable for the context. This continues to be the case as the film goes on. Okja often feels like a film for children and the sequences with the little girl protagonist and her cute Super-Pig friend fit that tone and are the parts of the film that works best.
Okja is a big disappointment but it is also a very interesting film. I guess not all of Joon-Ho Bong's films can be perfect. Still there's so much unmet potential due to the way the clash between dark themes and humour falls uncharacteristically flat for Joon-Ho Bong this time.
D+